[2020] How to Make a Beautiful Wood Frame Homemade Lantern?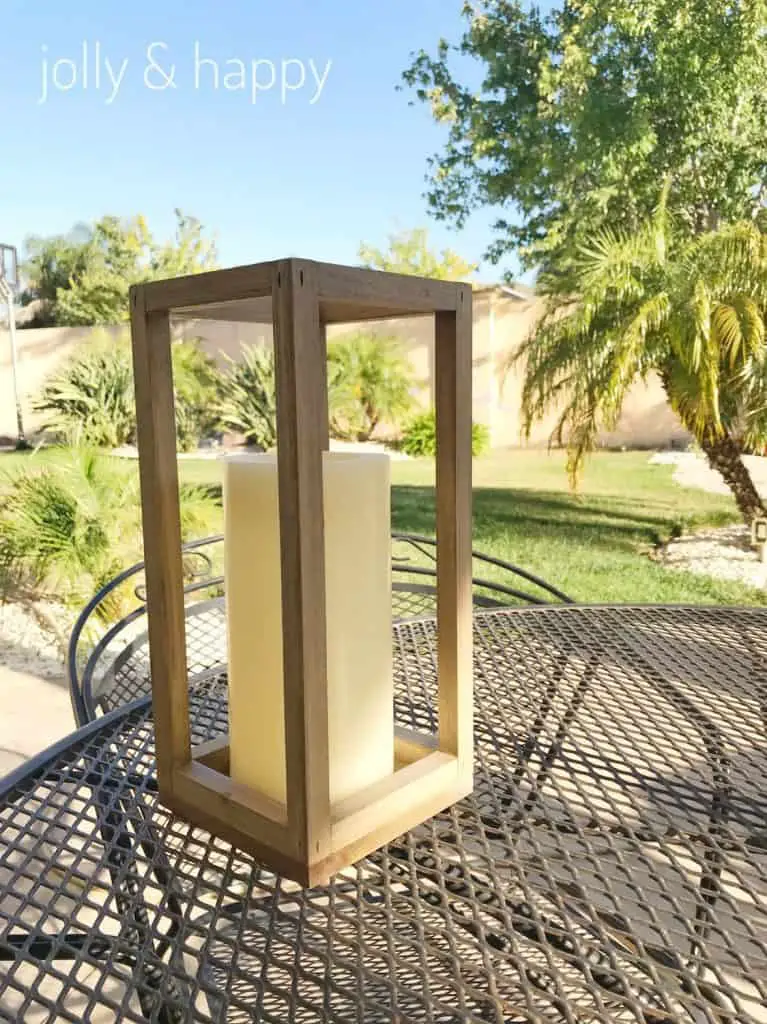 This blog is updated in 2020
How to build your own homemade lantern? We are going to tell you now. Today we are sharing how to make homemade wood frame lanterns. Learn how to build your own wood frame lantern for your own home with this step-by-step tutorial. This wood frame lantern is perfect for decor inside or outside of your home.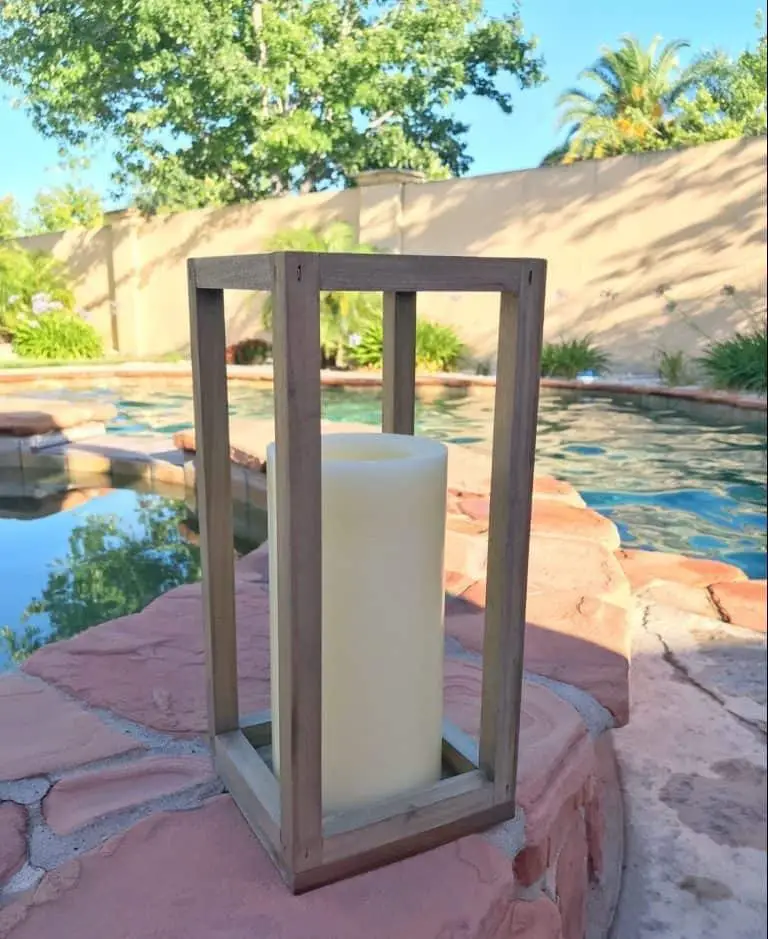 DIY WOODEN FRAME LANTERN
Yay! Summertime is in full swing and between barbecuing and swimming, our family is spending the majority of our time outside! With that, I've decided I want my outdoor living space to feel as welcoming and decorated as I like my indoor space to feel. I thought of making a rustic wooden lantern decor to adorn my outdoor table. It's super easy and cute enough to bring inside when the weather turns cold again!
You can learn how to make homemade lanterns yourself in less than an hour and with a few stretches.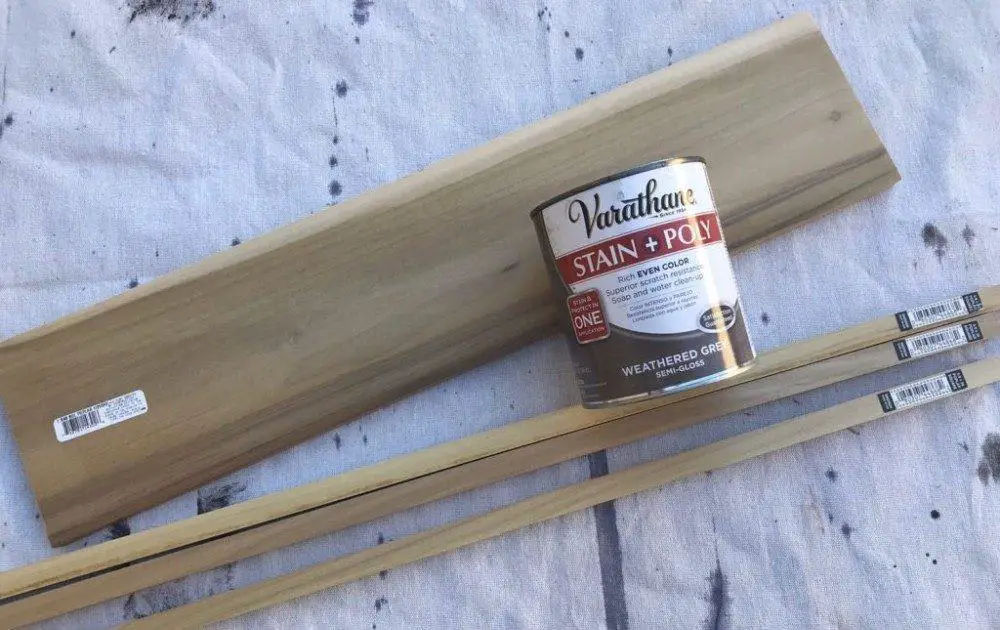 DIY OUTDOOR LANTERN SUPPLIES
(1) 1/2″x6″x2′ poplar board ($4.70/ea at Lowes),
(3) 5/8″x36″ square poplar dowels ($2.18/ea at Lowes),
stain of your choice. I had Rust-Oleum Varathane in Weathered Grey on hand and I LOVE it!
Foam brush
nails, staples or wood glue
saw
nail gun
sand paper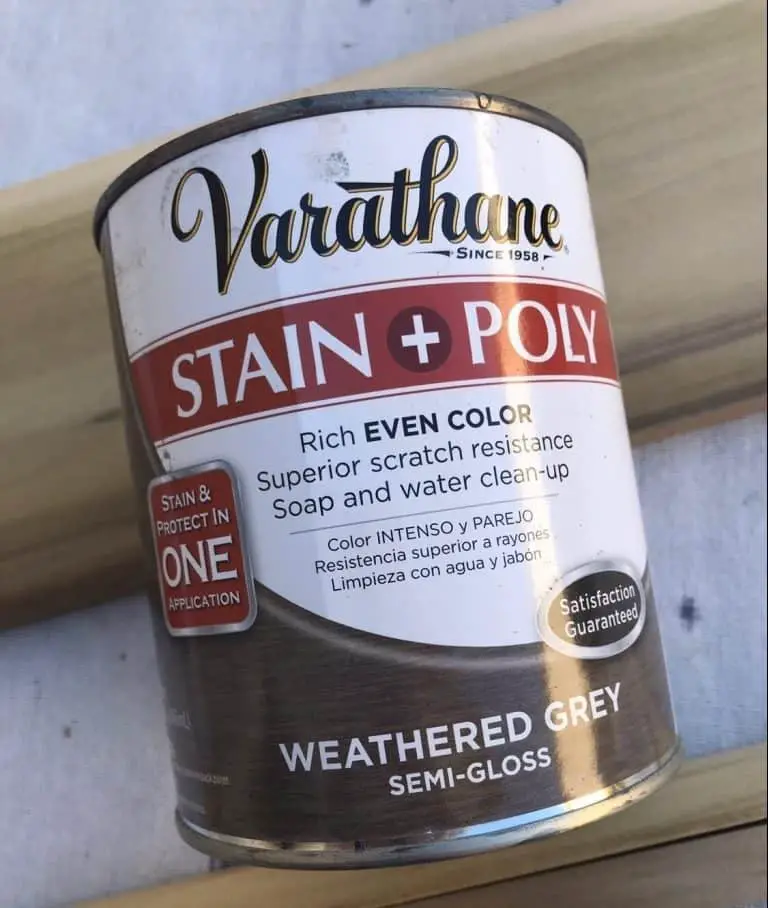 HOW TO MAKE WOOD FRAME LANTERN
I love the color it gives to the wood and how easy it is to apply!! I also don't have to worry about an extra coat of sealant afterward because it's all in one!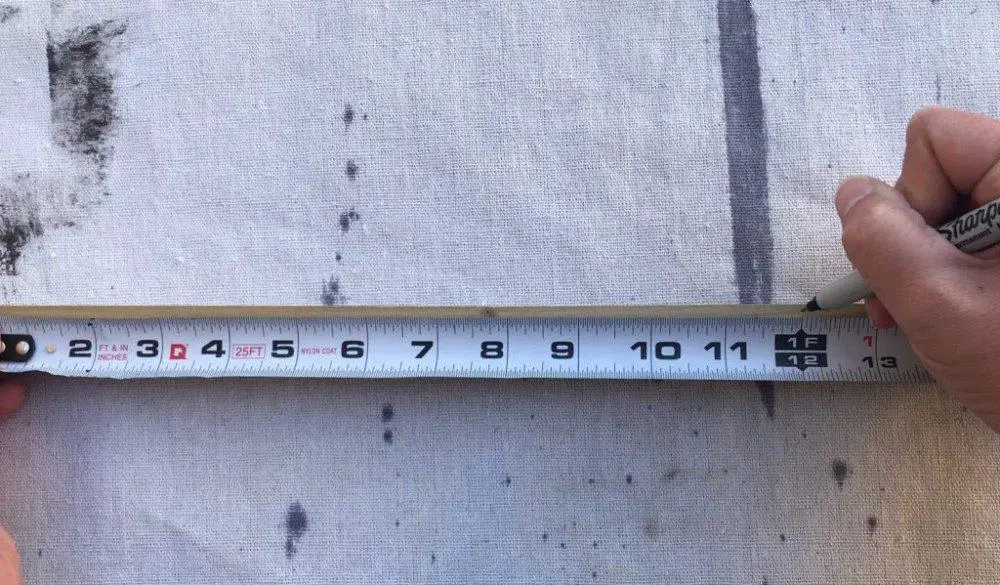 Here are the measurements. Cut the poplar board at 5 1/2″ to create you a square bottom. Then cut (4) 12″ pieces and (8) 4 1/4″ pieces out of the square dowels.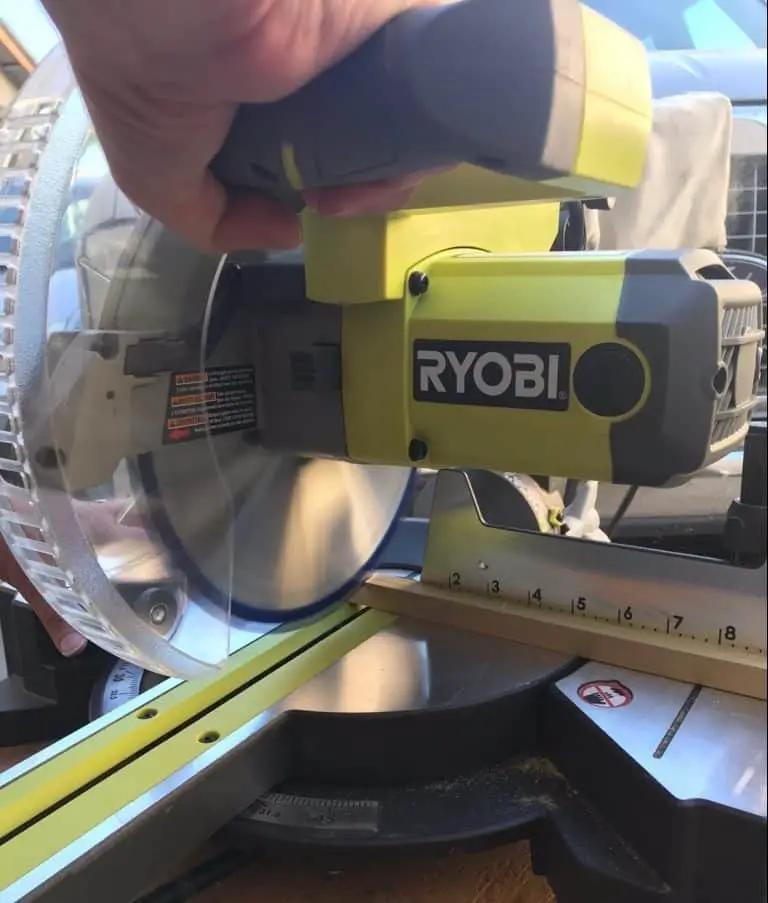 The wood pieces are small enough to use a hand saw if necessary but this Ryobi Compound Miter Saw does make cutting a breeze!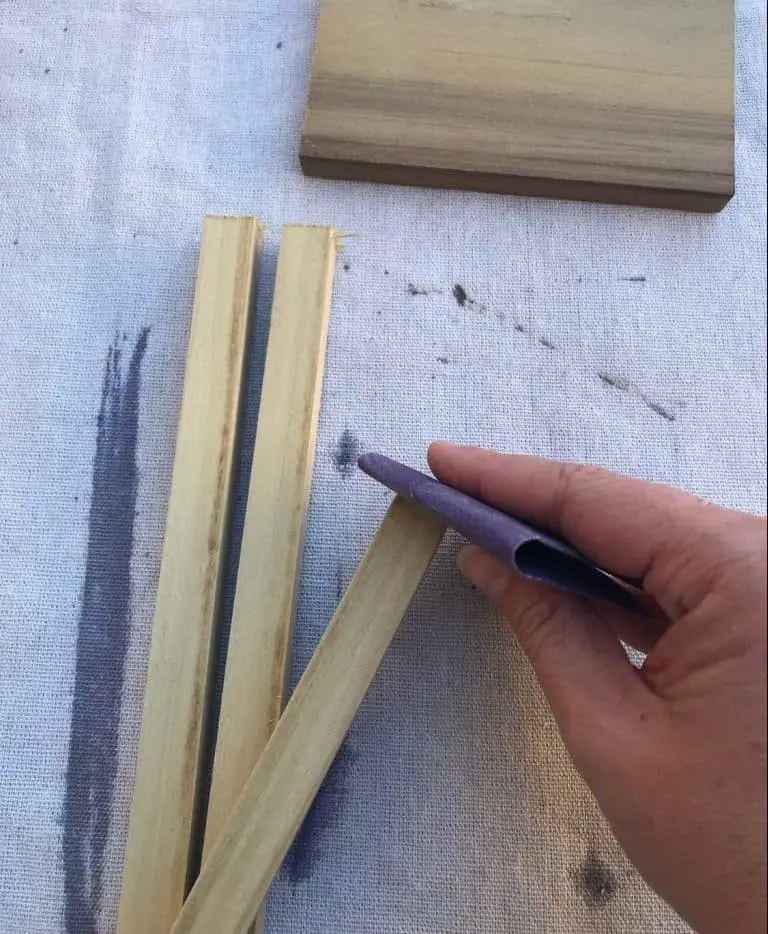 After cutting all of your pieces, sand off any rough edges.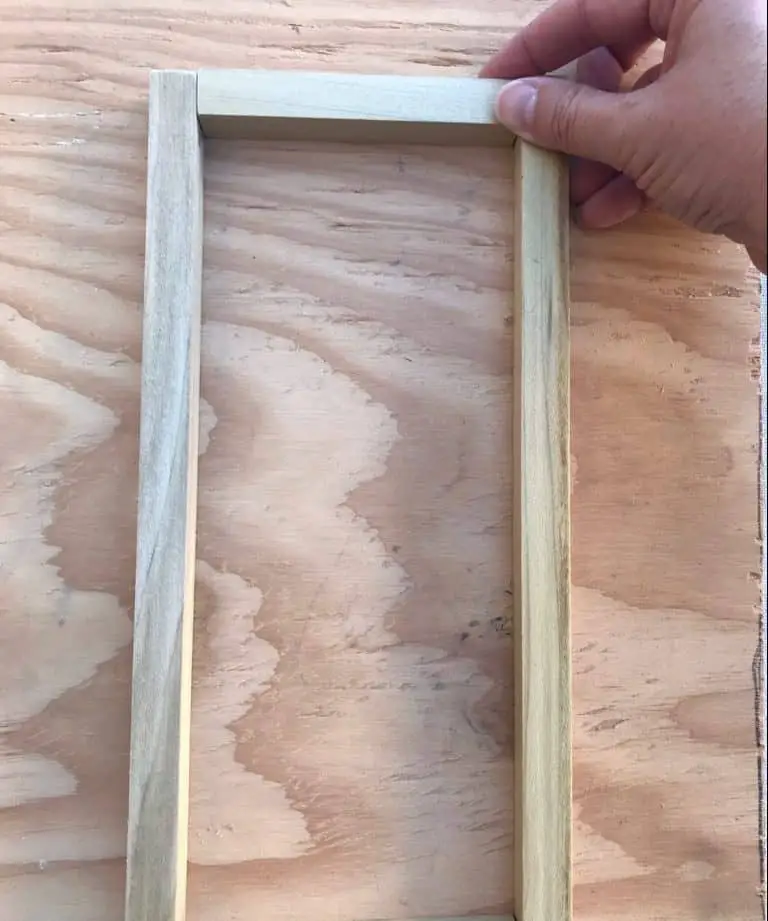 Here's the basic frame we are going to nail together first.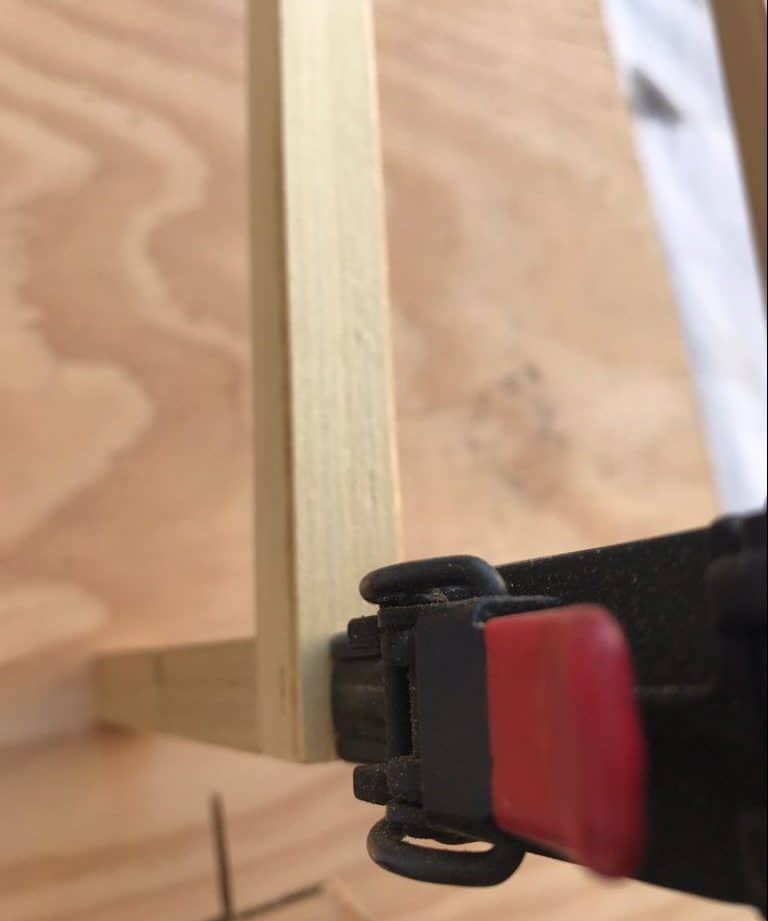 If using a staple gun, line up your wood pieces and using the table for pressure nail pointing down. You can also use a hammer and finish nails if you'd rather.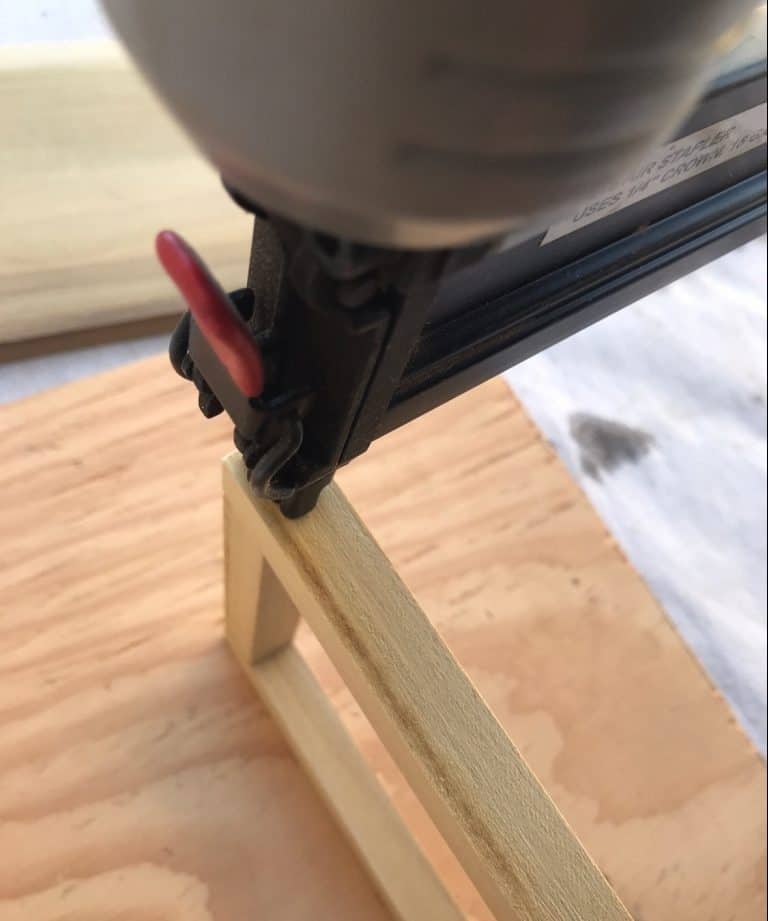 Complete two rectangles by nailing two long and two short pieces together.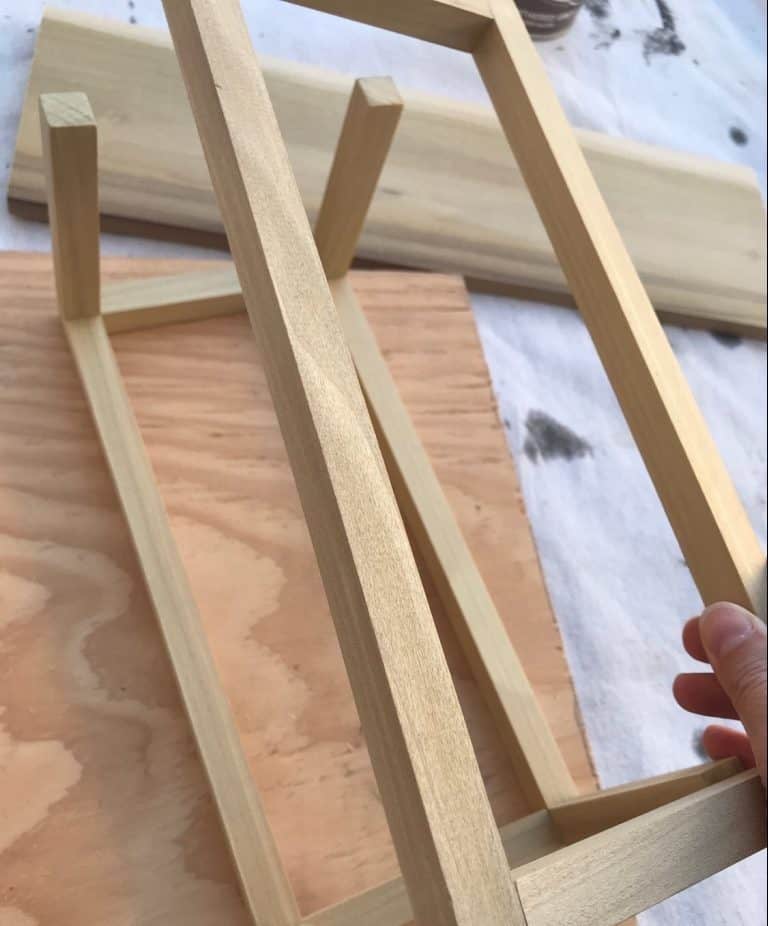 Then attach the two rectangles together by nailing four more short pieces in between.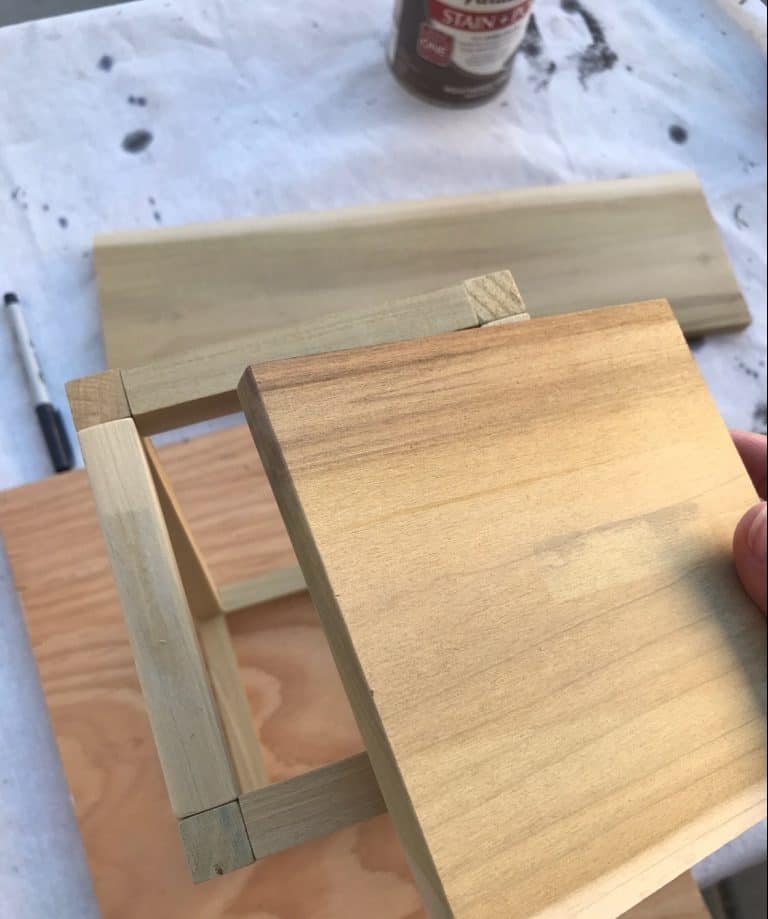 Once the upper frame is complete, add the bottom square part to finish off the lantern.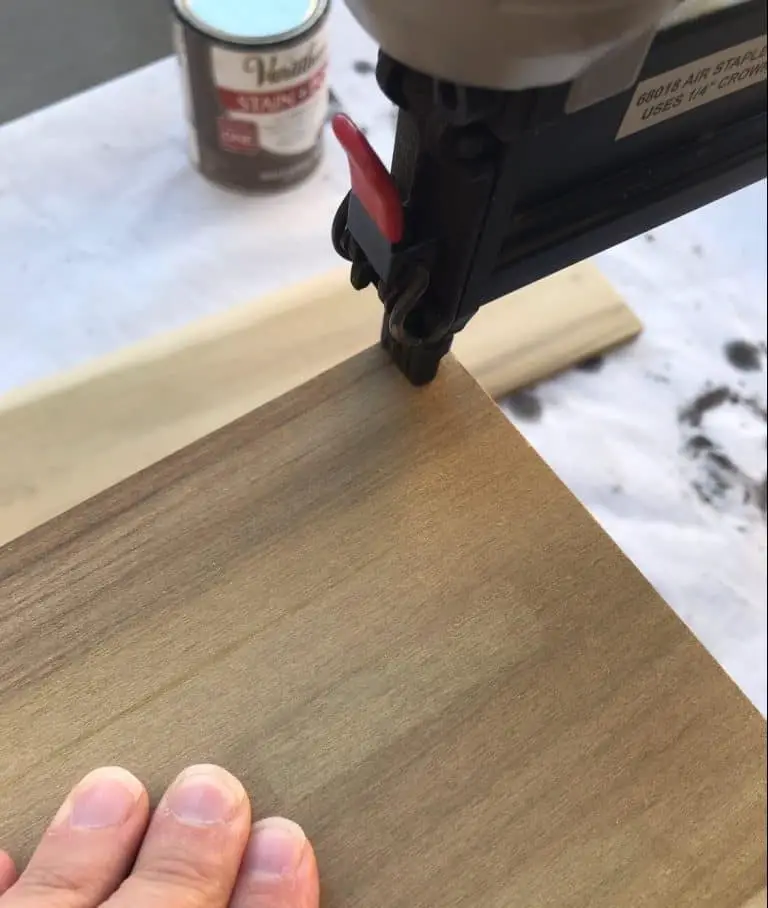 Again, you can use a staple gun or finish nails with a hammer.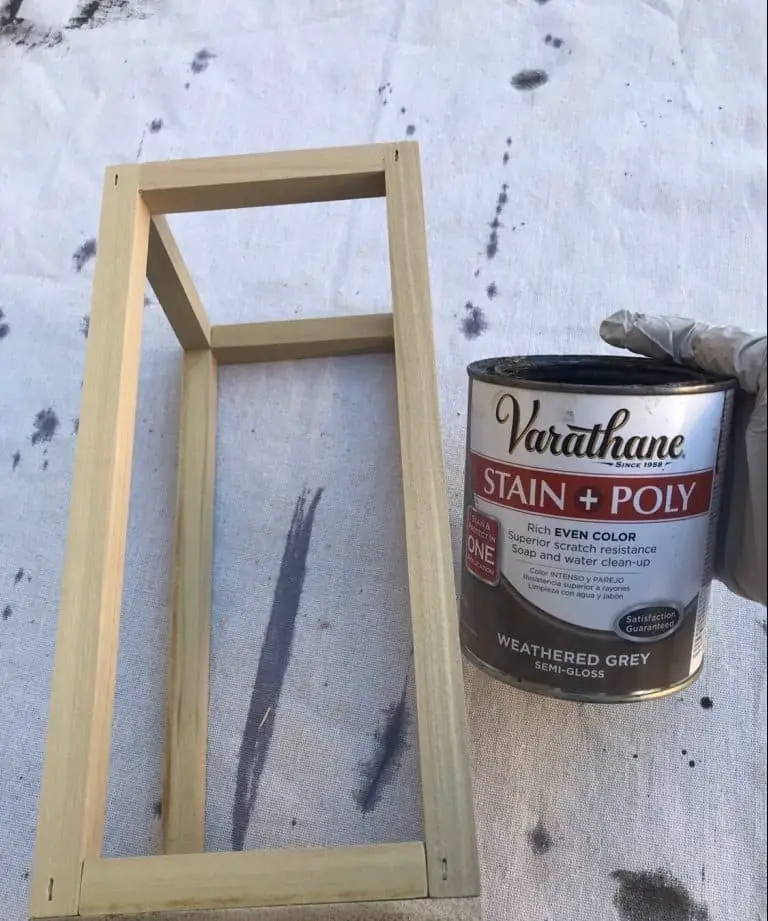 Now onto the stain!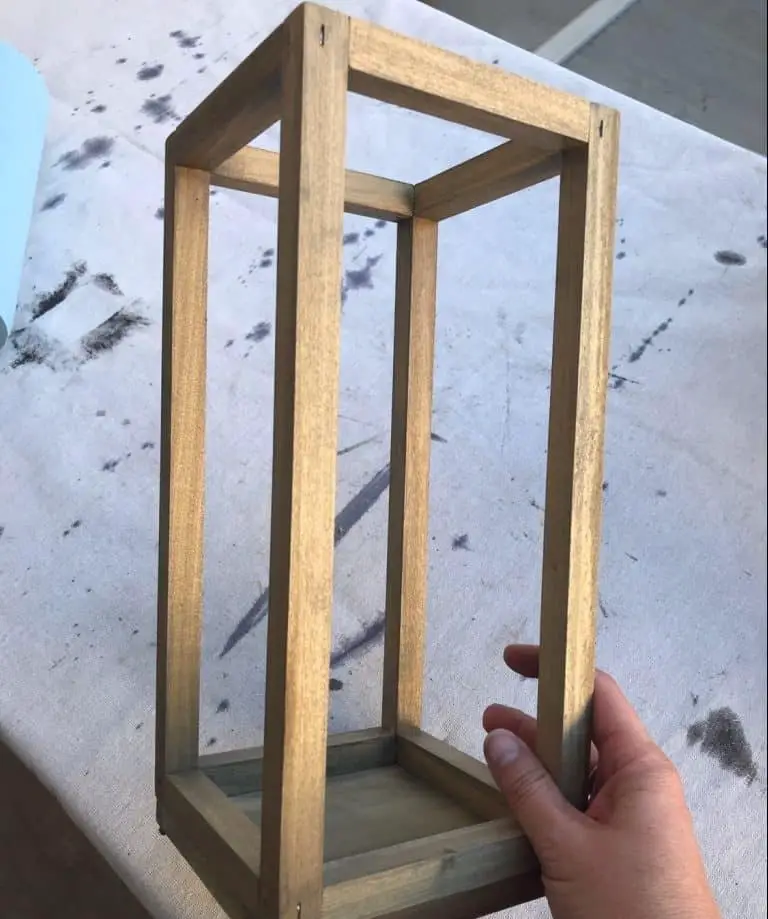 I used a foam brush to add two coats of the Weathered Grey stain.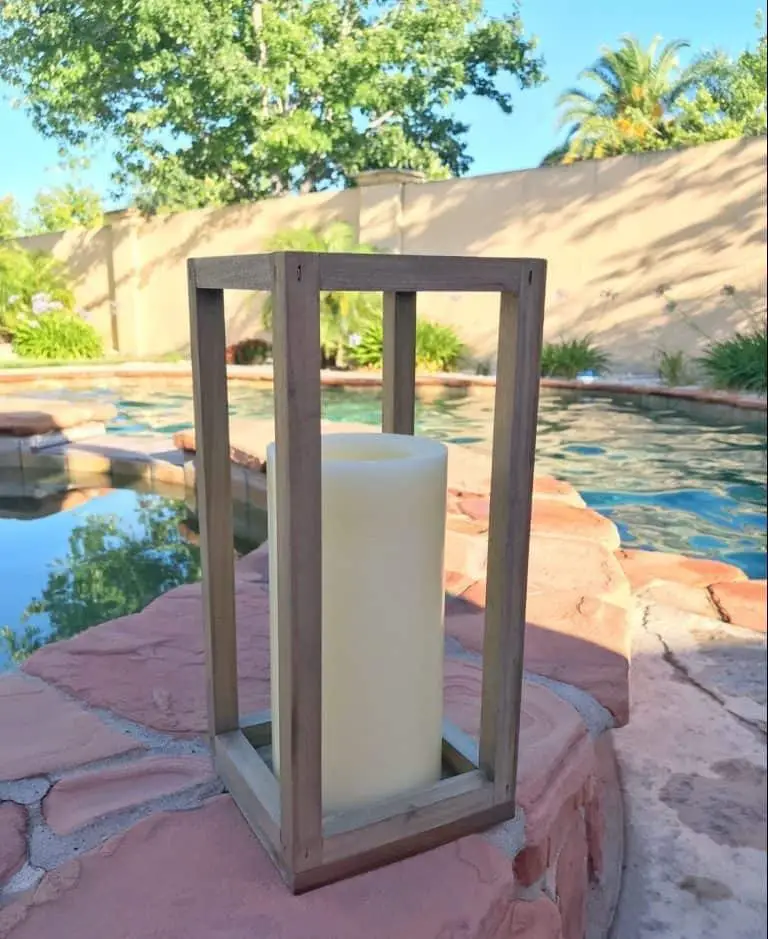 Here is the finished product of the wood frame lantern!! I just added a battery-operated candle. Perfect for a poolside party!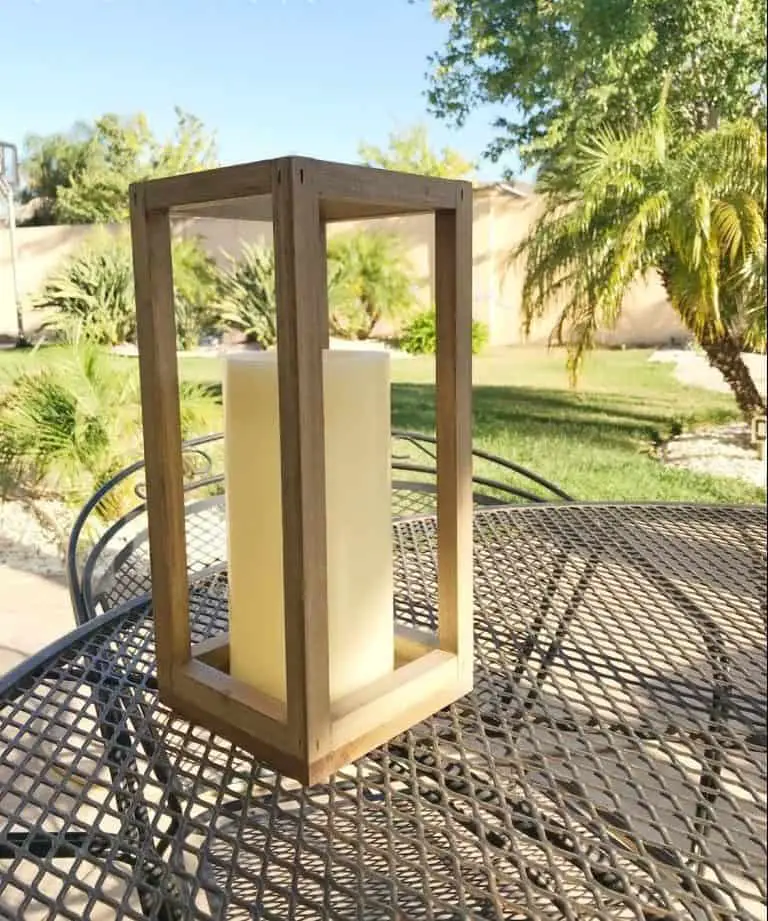 Or as a centerpiece at your next barbecue like a wooden lantern decor!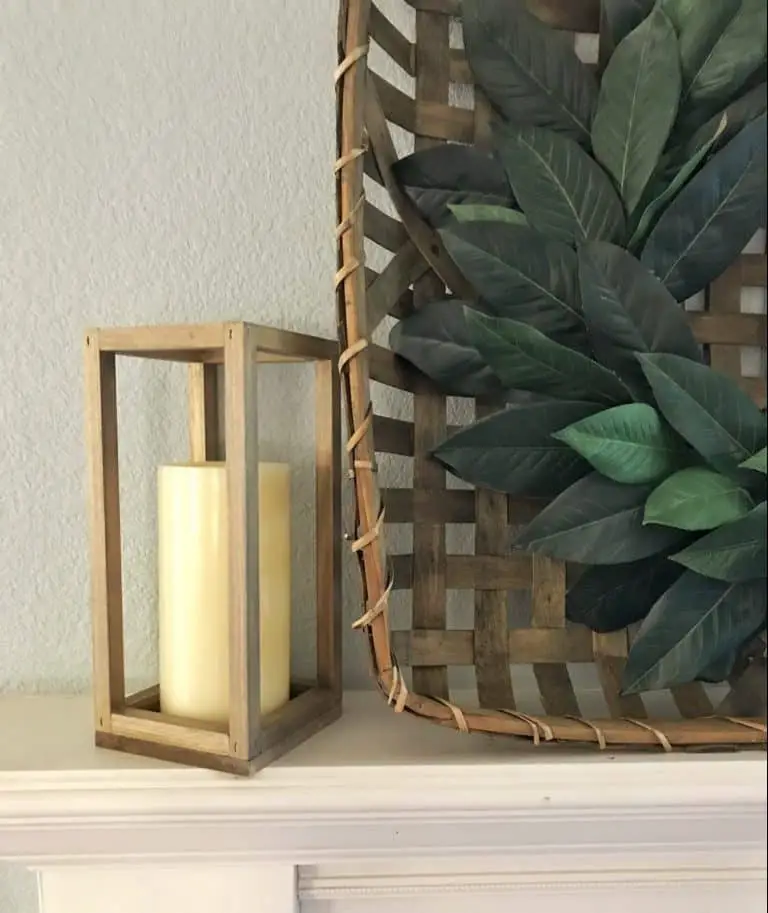 It even adds a great touch inside on a mantle or side table. It looks amazing next to our Magnolia Wreath. I love how this project took little time and money and is such a versatile decor piece.
Here are some more samples for you to choose from for your next DIY homemade lantern. Let us know where you'd display it if you made one!