[2020] Unique But Easy Cake For A Happy Anniversary To Express Love During Quarantine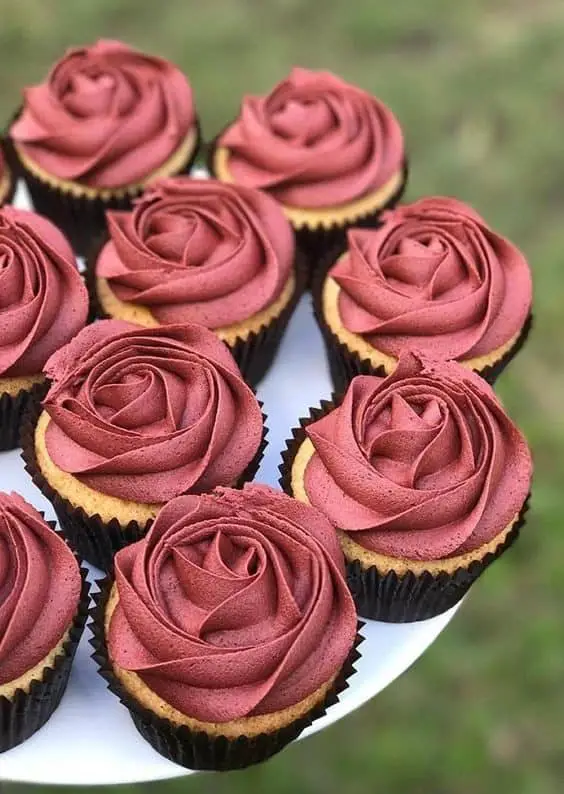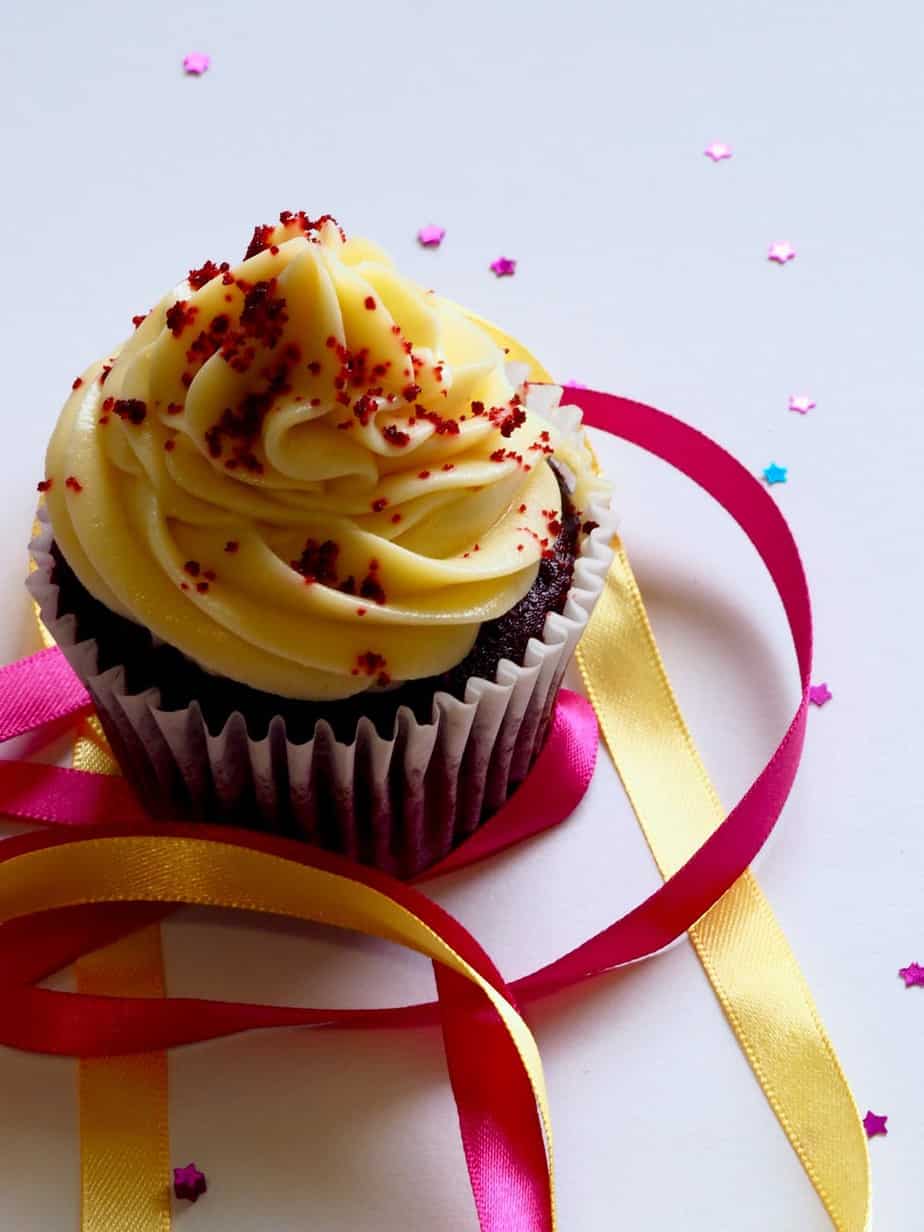 For me, a happy anniversary would not be completed without a romantic anniversary cake or a unique anniversary cake. By "anniversary", I mean basically all anniversaries! Wedding anniversary, a friendship anniversary, or even some anniversaries with family! Can an anniversary cake design reflect the love and deliver happy anniversary cake messages though? In the movie Chocolat, Juliette Binoche played a mysterious and mischievous chocolatier who was able to produce divine, personalized chocolates designed for each customer who came to the store, guaranteed to fulfill their romantic desires and enhance their relationships within days. This anniversary cake design with happy anniversary cake messages I'm going to teach you today may not be quite so magical and powerful (who knows?), but they're absolutely a sure-fire way of sending love messages to those you love on any important occasions.
Loves baking? You might be interested in these viral baking gadgets, all of them have more than 10k good reviews on Amazon!
🍰 Do you know matcha is rich in antioxidants, helps boost metabolism, a great source of natural energy, and mental clarity? This brand of culinary grade matcha is an affordable way to add a delicious, healthy boost to lattes, smoothies, baked goods, and other dishes.
🎂 'These are the nicest baking sheets I've ever owned, and I've tried a lot of different brands over the years! I will admit in the past I always went for the cheapest ones I could find, but now I know it's totally worth it to spend a few more bucks for quality.' – See 15k+ good reviews like this.
🧁 'All the grinders I could find in the store have these terrible, dull, diamond-shaped grinding teeth. I hate that kind of grinder; they aren't good at grinding. They break the herb apart and crush it until it jams through the holes, so you get this dense, mashed up herb at the end. It's terrible, it doesn't pack well, doesn't burn evenly… No good. … This grinder has nice, sharp teeth, with cutting edges and concavities so they grab the herb, and tear it apart into smaller and smaller pieces until they fall through the holes, and you end up with this really light, airy, fluffy grind that's really pleasant, and packs nicely and uniformly for a steady, even burn.'
Today, I am going to bake an easy anniversary cake and cookies for around 4-6 people. You may have to rescale the ingredients if you are baking a romantic anniversary cake or a wedding anniversary cupcakes which is usually for 2.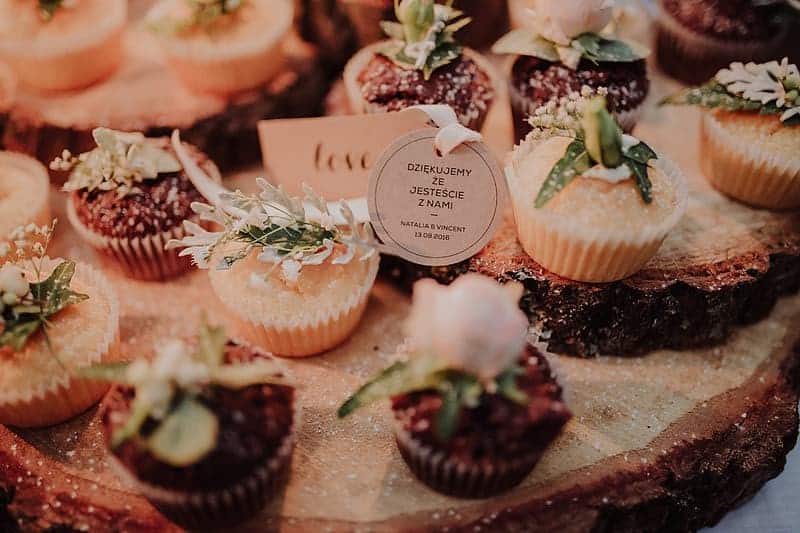 Love Letter Cakes/Cookies for Happy Anniversary
INGREDIENTS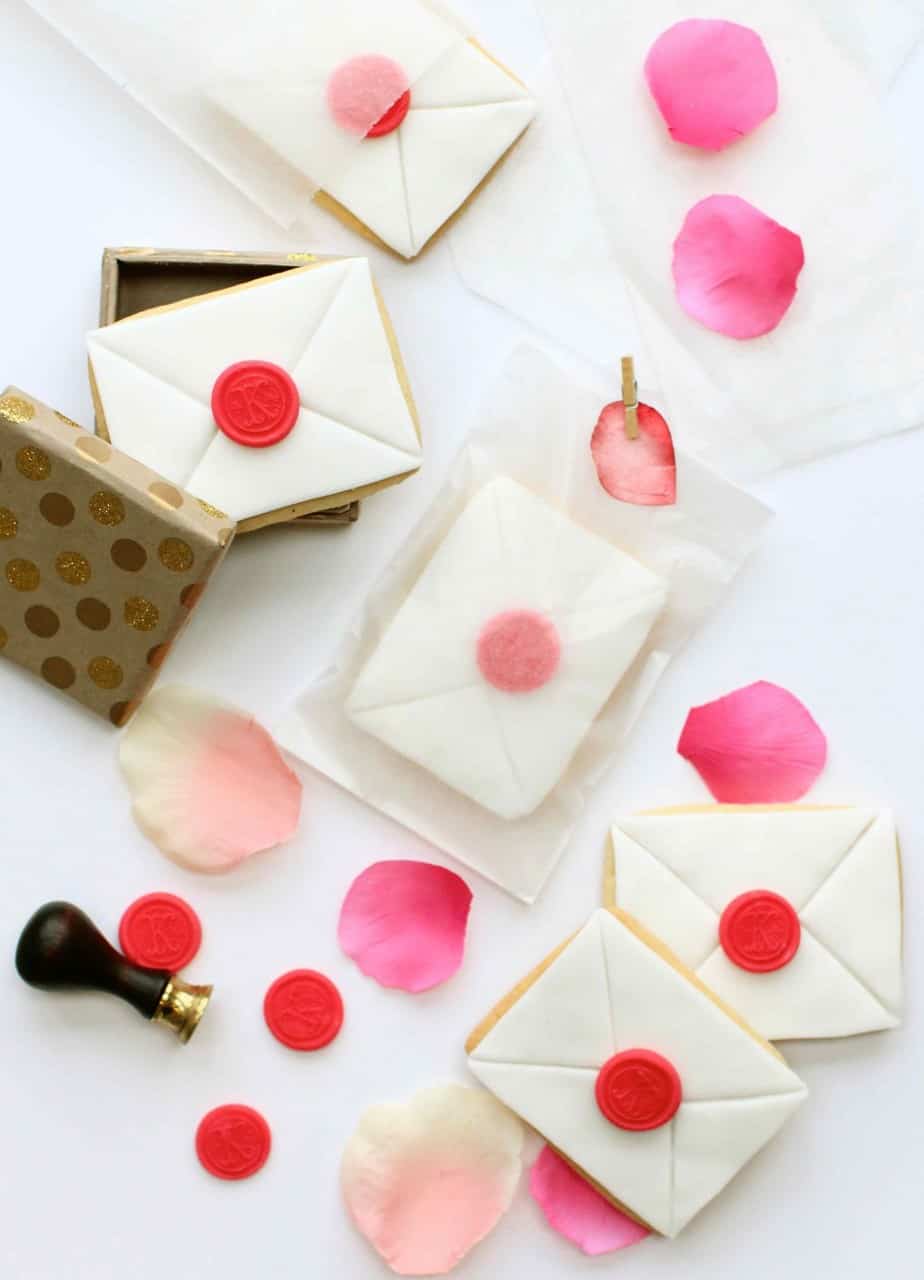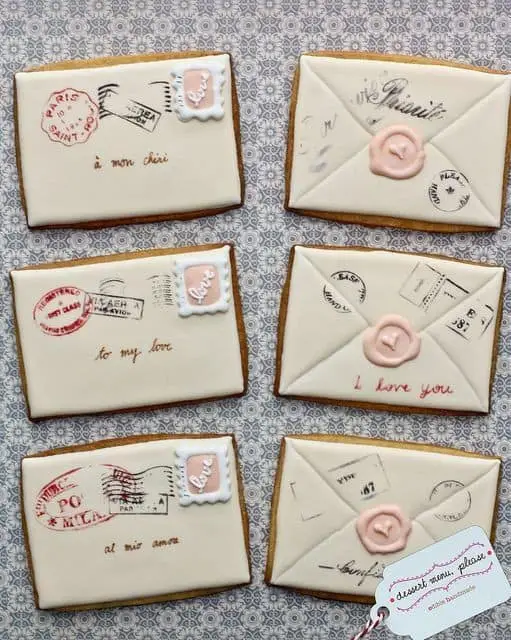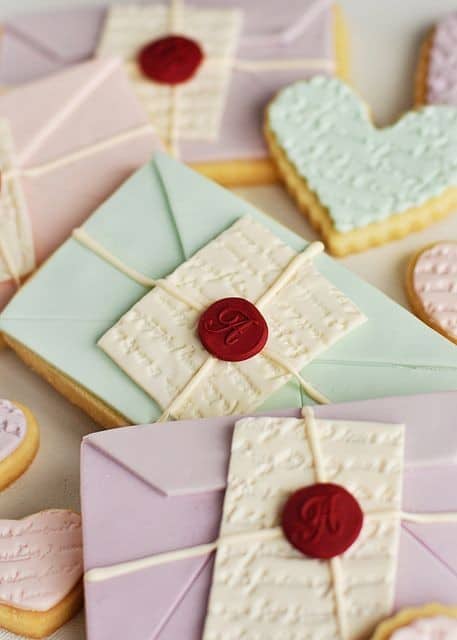 EASY DIRECTIONS
Step 1
Roll out your cookie dough and use the cardstock shape to cut out a set of rectangular cookie envelopes. A regular knife can perform the task, but a rolling pizza wheel is perfect for doing straight cuts; use this if you have one. Lay them out on a cookie sheet and chill in the refrigerator for 20 minutes before baking; this helps to minimize spreading. Place in the oven once chilled and bake according to recipe guidelines. Remove it from the oven and allow it to cool down.
Step 2
Roll out your white fondant icing to your desired thickness and cut rectangles using your cardstock shape as before. Take a knife and press gently across the shapes to make an indent from corner to corner (top right to bottom left, top left to bottom right; be careful not to cut right through), to imitate the folds on the back of an envelope. Leave to harden slightly for a few minutes.
Step 3
Brush your cooled cookies lightly with apricot glaze (or edible glue if you prefer), and then gently lay one of the white fondant envelope shapes atop each cookie. Press down lightly to seal in place.
Step 4
Knead your red fondant icing until it becomes pliable and soft, and then break off pieces to roll into balls(similar size to your thumb). Space these balls out properly along the length of your chopping board.
Step 5
Take your wax seal and press it down into each ball, which will spread your red fondant to form the seal, just as it would with warm wax. Leave it there for a few minutes to set and harden.
Step 6
Put a dab of apricot glaze or edible glue on the back of each and add to the center of your romantic love-letter cookie.
Step 7
To package up your love-letter cookies, try using vellum envelopes, which continue the theme and allow a tantalizing idea of what's inside. Or for a special, one-off cookie, place it in an individual shallow gift box, perhaps with a unique anniversary poem or a romantic love letter. If needed, you can use a dab of icing to secure your cookie to the base of the box for extra stability.
Love cake design/Cakes For Happy Anniversary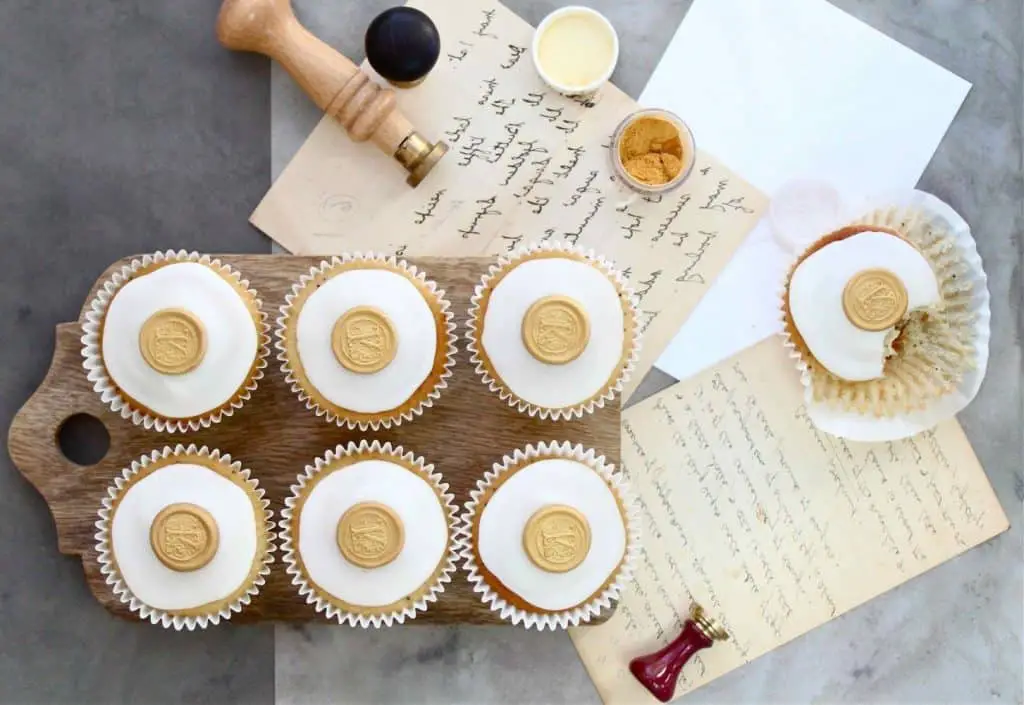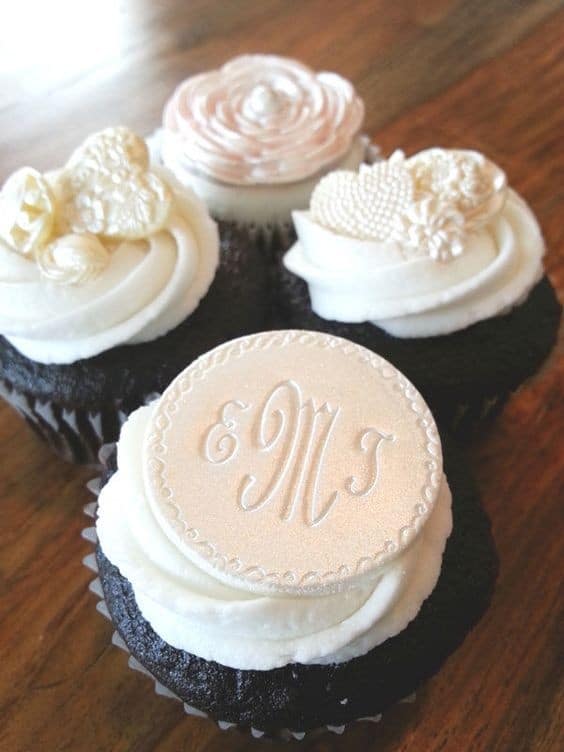 All the content in this blog is the property of aninspiring. Kindly refrain from plagiarising the content of this blog.
INGREDIENTS
EASY DIRECTIONS
Step 1
Using the same technique as for the love letter cookies seals, take your fondant and roll into small balls before pressing the seal into the center of each. If you're using gold luster powder, building up coats by dipping a dry paintbrush into the luster powder and brush it lightly onto each seal, continue until you reach the level of sheen and gilding you're looking for. The small tip is to do this when the fondant is still a little bit moist, but not to jab with the brush or press hard in a way that dents the fondant seal. Allow hardening.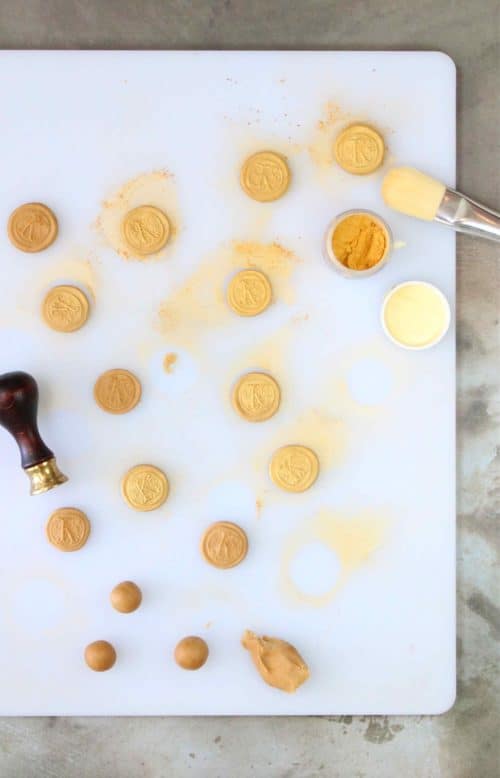 Step 2
While waiting, mix up the icing for your wedding anniversary cupcakes. Pour a full cup of sugar powder into a bowl and add lemon juice until you have a paste of the consistency where it will drop slowly from a spoon; you want it to be runny enough to cover the top of your unique anniversary cake without needing to be spread out, but not so runny that it thins or drips. Scoop up a heaped teaspoon of the icing and add to the center of each cupcake, gently pushing it out with the back of your spoon, if needed, to form a circle.
Step 3
Place one of your unique monogram seals on top of the icing while it is still setting. Easy!
Step 4
Finally and the most important step— taste your hard work!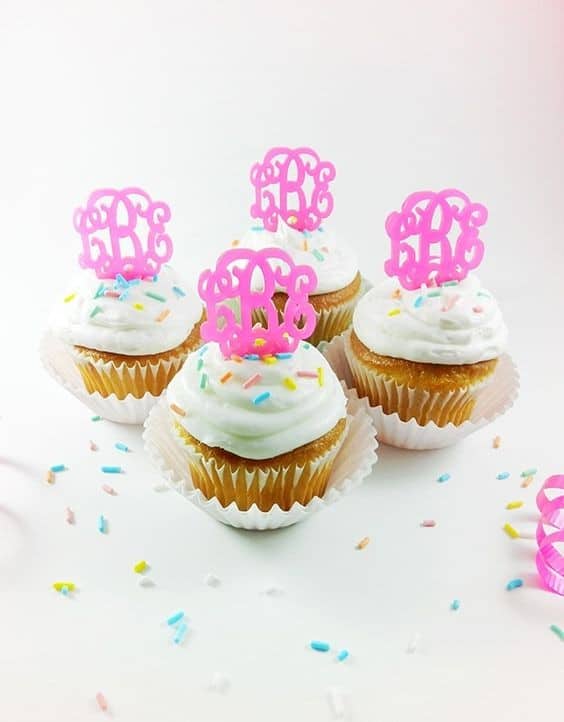 Storage reminder: Under the room temperature and in an air-tight container, you can make the edible fondant seals up to a week in advance. Both the wedding anniversary cupcakes and the cookies will taste best within 3 days of making.
Now try to make your own wedding anniversary cupcakes, romantic anniversary cake, or friendship anniversary cake and I wish you Happy Friendship/Romantic/Family/Wedding Anniversary!
All the content in this blog is the property of aninspiring. Kindly refrain from plagiarising the content of this blog.