[2021] When Should You Book Your Thanksgiving and Christmas Flights? Right Now!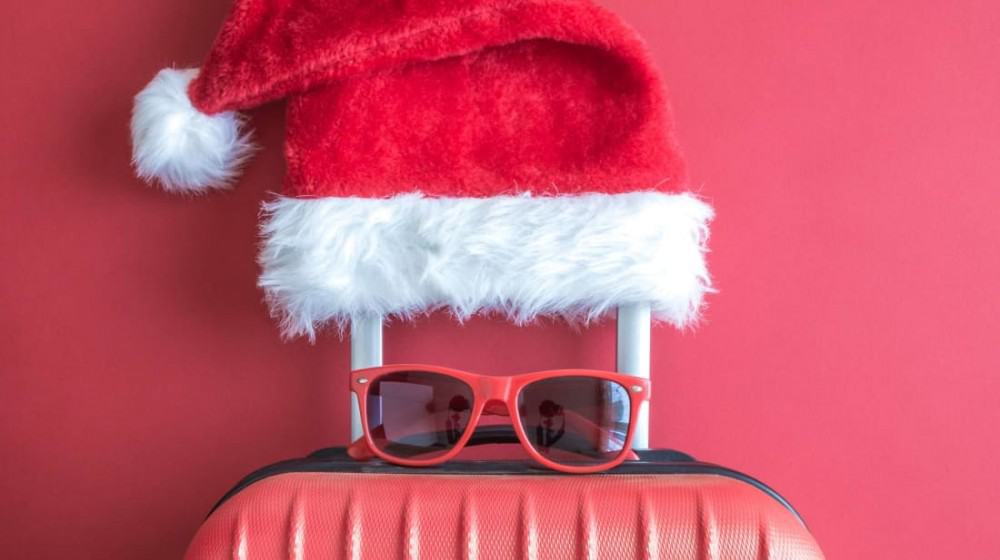 This blog is updated in 2021
For many people, paying for distressingly expensive airline tickets is just part of life when it comes to traveling for the holidays. And, while you might think you'll get the best deal by checking fluctuating prices obsessively from today until the day before Thanksgiving, you're probably better off booking your flights right now.
"Once you get within three or four months, the chance of something cheap popping up for Christmas or New Year's is not very likely," Scott Keyes, the founder of Scott's Cheap Flights, told Travel + Leisure. "Certainly don't wait until the last week or two because prices are going to be way higher."
This is partially because airlines devise algorithms based on last year's ticket sales and trends, and they know many travelers will fork over some serious cash rather than decide not to go home for the holidays—and there are always plenty of people who wait until the last minute to book their flights. In fact, so you know for next year, the absolute best time to book holiday travel is actually during the summer.
Scott Mayerowitz, the executive editorial director of The Points Guy, admits that it is possible to save a little money if you're extremely diligent about following flight prices leading up to the holidays, but he thinks your mental health is worth much more than the pittance you might (or might not) save. "The heartache and headache of constantly searching for the best airfare can drive you insane," he told Travel + Leisure. "Your time and sanity [are] worth something."
If you're not willing to throw in the towel just yet, you could always track the prices for a little while, and give yourself a hard deadline for booking your flights in a few weeks. Mayerowitz says buying your seats at least six weeks in advance—or earlier—is a good rule of thumb for holiday travel. That still leaves you several weeks to periodically scroll through flight listings and get a feel for what seems like a reasonable price.
Have you ever wanted to spend a night in a castle? And not just any castle—the Downton Abbey castle, Highclere Castle? On November 26, one lucky couple will get the opportunity to relive the TV show and movie, when castle owners Lady and Lord Carnarvon will cordially invite one person and their guest of choice to spend the night in the castle, which is located in Hampshire, England—about 45 miles west of London. On October 1 (Airbnb reservations go live at noon BST) anyone with a verified profile, positive reviews, and passion for Downton Abbey can vie for the opportunity. Even though the castle has 300 rooms, they are only making one bedroom available, for $159.
Upon arrival, the royals will host cocktails with the guests in the saloon. Visitors will hear stories from more than 300 years of Highclere Castle history (construction on the castle began in 1679, and has been in the Carnarvon family ever since).
"I am passionate about the stories and heritage of Highclere Castle and I am delighted to be able to share it with others who have a love of the building and its history," Lady Carnarvon said in the Airbnb listing.
The Earl and Countess will host a dinner for the guests in the state dining room, and afterwards have coffee in the library. Before bed, the guests' butler will escort them to their gallery bedroom. The next morning, guests will receive a complimentary breakfast, a private tour of the 100,000-square foot castle and 1000-acre grounds, and a special gift from the Carnarvons. (Airbnb will also make a donation to The International Federation of Red Cross and Red Crescent Societies.)
It should be noted the castle doesn't have Wi-Fi or central air, but it does have fireplaces and central heat. There are a few rules guests must follow, though: all newspapers must be ironed; one butler per person; cocktail dress is required at dinner; gossip is restricted to downstairs; the listing is midweek because, as the Dowanger once said, "What is a weekend?"
If you don't win the opportunity to stay at Highclere, all is not lost: you can tour the castle year-round.
It's impossible to please everyone with a list of great places to live. Some people prefer big cities, while others may be looking for a quieter place to escape to. The qualities people value in a location—like affordability, culture, and safety—also vary from person to person. But when it comes to diverse options, MONEY magazine's annual list of the 100 best places to live in the U.S. has something for everyone. Its list for 2019 includes towns, urban neighborhoods, and mid-sized cities in all regions of the country.
To compile this year's list of the best places to live, MONEY only looked at places that met certain criteria. The locations on the list all have populations of 50,000 or more. For cities where the population exceeds 300,000, the publication chose individual neighborhoods with 5000 to 200,000 residents to rank. Spots with more than double the national crime risk, less than 85 percent its state's median household income, and little ethnic diversity were automatically removed from consideration.
Of the 1796 places that met those standards, MONEY chose 100 that excelled in areas like housing, education, cost of living, diversity, income, safety, and amenities. In what seemed like a surprise to some, Clarksville, Tennessee, came out on top. The city, which is home to about 160,000 people, boasts a growing economy, a thriving small business scene, and an affordable housing market. It's also located less than an hour from Nashville. Clarksville was followed by Round Rock, Texas, in the second slot and Fishers, Indiana, coming in at number three.
It wasn't just towns and mid-sized cities that made the list. Neighborhoods in the biggest cities in America were also named some of the best places to live, including the Fulton River District in Chicago, Illinois (No. 4), and Ditmas Park in Brooklyn, New York (No. 11).
You can check out the top 25 locations from MONEY's list below and see the full list of 100 here.
Clarksville, Tennessee
Round Rock, Texas
Fishers, Indiana
Fulton River District in Chicago, Illinois
Country Club Heights in Charlotte, North Carolina
Draper, Utah
Bentonville, Arkansas
Madison, Wisconsin
Meridan, Idaho
Winter Garden, Florida
Ditmas Park in Brooklyn, New York
Redmond, Washington
Pearl in Portland, Oregon
Dranesville, Virginia
Rochester, Minnesota
Johns Creek, Georgia
Charleston, South Carolina
Irvine, California
Iowa City, Iowa
Columbia, Maryland
Spring Valley, Nevada
Goodyear, Arizona
LoDo in Denver, Colorado
O'Fallon, Missouri

Shawnee, Kansas