What Beauty Products You Should Buy As Gifts, Says Sophie (2020)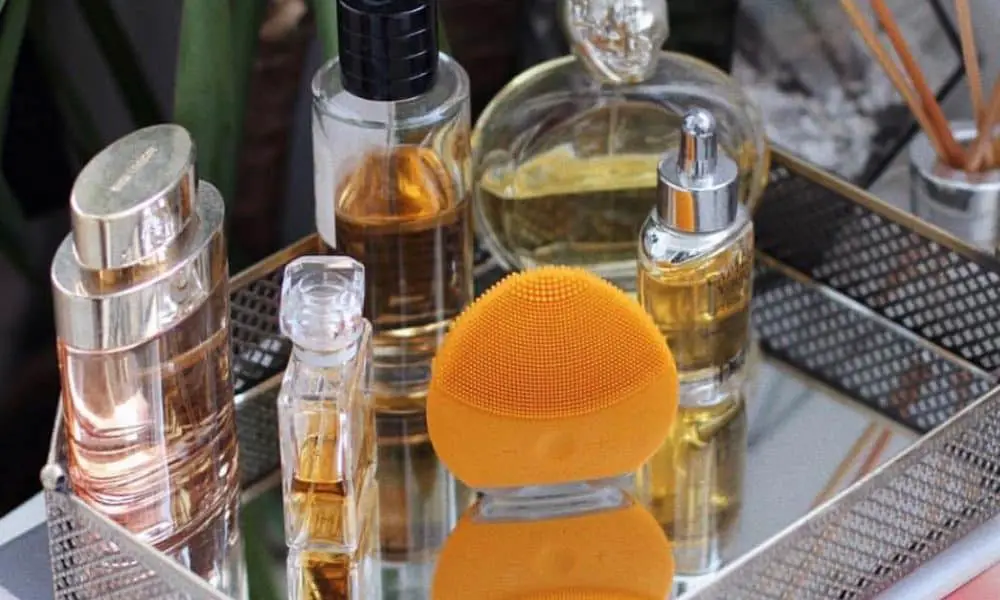 Should I buy my family beauty products for Christmas? Ellie, London
When it comes to gifting, beauty products are always welcome under the tree. Really, where can you go wrong? Requested or not, everyone wants to receive something that is guaranteed to up the wellness ante and boost their mood when its staring back from the dresser or bathroom shelf come January and all its bleakness. Market analytics firm Mintel report that half of consumers shopped for beauty products last Christmas, placing the sector on par with clothing. In short, it's a popular and failsafe choice.
But what to buy to complement the many diverse personalities, not to mention beauty woes, circling amongst the family? Let's go through everyone and consider the options.
You want to get your mum something to show how grateful you are for her everyday, not just at Christmas. For something special that she can keep forever, look no further than Chanel's iconic No5 Eau De Parfum (£130), with a Christmas twist. While the classic fragrance consists of rose and jasmine with citrus top notes suitable for all year round, the limited edition ruby-red bottle, celebrating Gabrielle Chanel's favourite colour, is the real show stopper. A dressing table gem for Christmas and beyond.
If your dad is anything like mine, he won't look after his skin much beyond the occasional (note: rare) post-shave moisturise. This is something that probably bothers me more than it should, but his non-use of daily SPF is even worse. But, it seems, hydration woes are universal. "One of the top concerns I hear from my patients is that their skin appears more dull and unhealthy as the day progresses," says Dr. Adam Geyer, consulting dermatologist for sustainable skincare brand Kiehl's. "Our skin needs a moisturiser to effectively hydrate for the 8-12 hours before we wash our face again in the evening." I'll be buying him a Kiehl's Ultra Facial Moisturiser with SPF 30 (£24.50) and hoping that when he returns from Gran Canaria next month he won't be a shade of lobster this time.
Aunts demand something niche, perhaps limited-edition, but definitely luxe. Meet Anya Smells, the revolutionary candle range from renowned accessories designer Anya Hindmarch, which is redefining home scent. With variations from sun lotion to baby powder, the coffee scented option (£50) provides an idyllic rich Christmas aroma, with tonka bean, galbanum and cardamom for the smell of a fresh brew. The nostalgic stickers and box provide a quirky edge and are, simply, so much fun.
Sisters just want everything. This you know from years of possibly sharing a bedroom and stealing each others' products. She's undefinable by one product alone. Instead, give her something that will benefit her for the entirety of the coming year, with a membership to online retailer Beauty Pie. For £5 a month she'll be able to buy £50 worth of factory-priced products, from the infamous Japanfusion Supreme Cream (members pay £10.08) to newly launched perfumes; because this innovative shopping platform moves that fast. Thank you, next.
If you are buying for a younger sister – or maybe a niece – who is still finding her feet with make-up, Zara's latest venture into the beauty world is the ideal entry-point stocking filler. It includes a collection of eight liquid (£7.99) and 12 matte (£9.99) lipsticks inspired by the work of Pat McGrath, and it launched yesterday. "I love these lipsticks. They're matte but the texture is still creamy, so they won't dry out into the cracks of the lips," says make-up artist Paige Whiting, who got a first-look at the products on set for the campaign.
Meanwhile, if you are buying for your brother, well, he needs you, with all your intel in this sector, to guide the way – aka, provide what he hasn't bought for himself for the last twelve months. Give him the gift of good hair with London-based hair stylist Larry King's new range. A Social Life For Your Hair (£23) is a finishing cream to provide shine and to smooth flyaways after the usual wax or clay styling routine. With a scent described as 'cut grass and warm balmy afternoons', what's not to like about being transported back to summer too?
And regardless of who they are, we all know someone who is ultra-fussy, has it all, or is never impressed, even if their face says otherwise. In this case, I would recommend buying them a gadget, which is sure to spark their interest. Foreo's new LUNA fofo (£79) does just that – whilst one side is for cleansing and exfoliating the skin, the other will track, analyse, then personalise an individual skincare routine. Simply press the sensor against the forehead and download the app to receive the results. Available in a multitude of colourways to satisfy everyone, from aquamarine to yellow (the latter being my favourite for its joyous sunshine shade). Oh, glow on then.
Hopefully this somewhat eases the shopping minefield. Just don't buy that anxious aunt an anti-ageing cream or you might just single-handedly ruin the day.