Ways How to Get Creative During Quarantine (2020)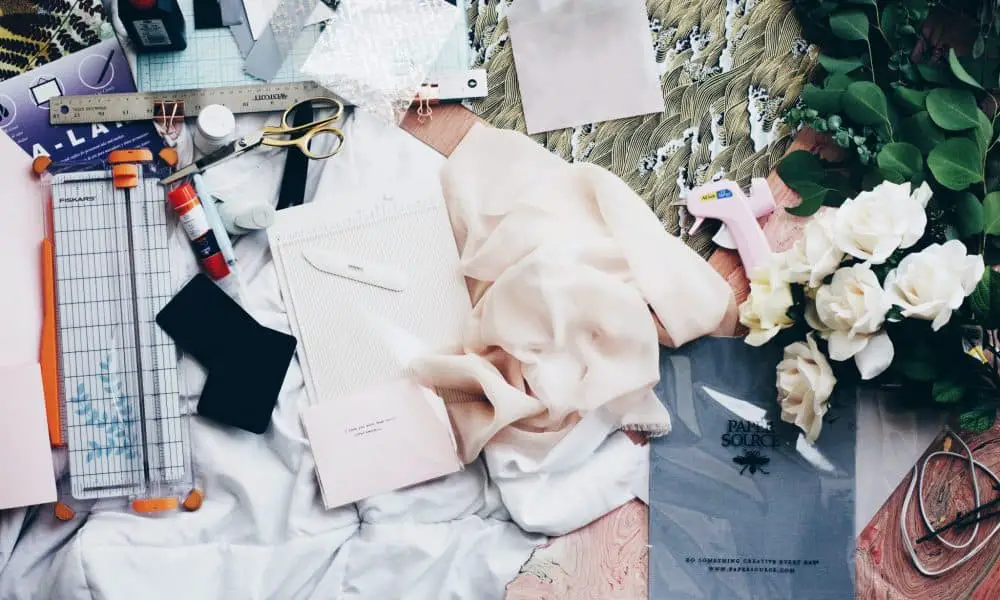 Due to COVID-19, everyone has to practise social distancing which reduces human contact. But in fashion and art schools, human connection is paramount for collaborations, inspiring new ideas and learning from teachers and friends in practical. So, how does staying at home affect fashion students creating new content?
_shift interviews three fashion students from University of the Arts London. They tell us about their feelings and experiences of taking online classes and being creative during lockdown.
Mental impact on fashion students
Nurdan Sinal, a year-three fashion design womenswear student, says: "I feel anxiety and depression taking over and the thought of picking up a pencil consumes me… I believe mental health is so important … so I try to stay positive and active and it is okay to have bad days as well as good." Stay at home makes her sometimes feel lost and not motivated but knowing how to encourage and motivate herself by facing both positive and negative emotions is how Nurdan overcomes the mental issues she encounters during quarantine.
"I feel like a poor bird inside a cage. This kills my motivation and creativity."
Nurdan is not the only one who faces mental issue to work during these days. "I feel like a poor bird inside a cage. This kills my motivation and creativity," says Lucas Camarotte, a fashion design and development student. Lucas also thinks that staying at home is less motivated, and he also pointed out the physical impacts on working from home. He says: "I feel that unfortunately online classes for art students (any form of art) are not enough. One cannot get enough help and support online because fashion and art are so visual and technical it is very hard to work from home without getting the professional support we have at uni."
Embed from Getty Images
He prefers the interaction between tutors and classmates, and the whole creative environment at university. These give him more mental and technical support for creating his work. Also, it is undeniable that the university has much more space and resources that assist students to complete their work.
Give thanks to advanced technology
Stimulating our creativity while staying at home is indeed quite challenging. But some students feel thankful because we have advanced technology that enables students to learn through online classes.
"I think due to the current situation online classes are the best form of communication that we have with our tutors," says Sofia Lira, a 3D effects for performance and fashion student. Although distance learning is not the best learning style for fashion and art students, the situation makes them no choice. Fashion students are trying their best to stay sane and creative to produce more work.
Ways to be creative at home
Despite all the limitations and difficulties to work from home, fashion students discover various ways to be creative during quarantine.
"Personally, I use a number of different methods; I create some work on an iPad with procreate and illustrator and all the Adobe facilities as well as painting and drawing," says Sofia. Fashion students are making the most of the limited resources they have at home.
Embed from Getty Images
Nurdan talks about how she regains her creativity after confronting all the mental issues amid lockdown.
"The first few weeks I was quite lost in how to create work for my final collection and get on track so I decided to take this time to create a mini project I have called Stay home scrap-box. I started filling up this box with Polaroids, sketches, spoken word and photography from myself and friends and family and this allowed me to regain my creativity back and remember who I am as a designer as well," she says.
View this post on Instagram

STAY HOME SCRAP-BOX🏡 A few polaroid pictures because they are so aesthetically pleasing and a nice way to make memories. Thank you to my friends and family for contributing❤️ #stayhome #staysafe #scrapbooking #scrapbox #art #photography #photo #sketching #embroidery #embroideryart #design #fashiondesign #enpowerment #quarantine #anxiety #keepgoing #lcf #polaroid #memories @lcflondon_ @ual_insights @unioftheartslondon
She continues, "I recently shot my fashion film for my final collection in my garden using whatever I have at home to create a set. My close friend and photographer Gabby helped me design the set and gave me pointers on how and where to shoot, she will also be editing the film for me. Having good people around me during this time has really helped me push to create work and content for both university as well as my own personal brand."
Besides utilising the equipment we have at home, video chatting with friends facilitates us to be inspired. Nurdan uses her social connection to have an online collaboration with her friend.
Embed from Getty Images
Lockdown does not stop creativity, but it may affect your mood to create. Keeping oneself motivated is the prerequisite to creativity. A proactive attitude also encourages oneself to keep exploring and creating.