The 21 Best Ways to Gift Your Parents Who Already Have Everything In 2020 Christmas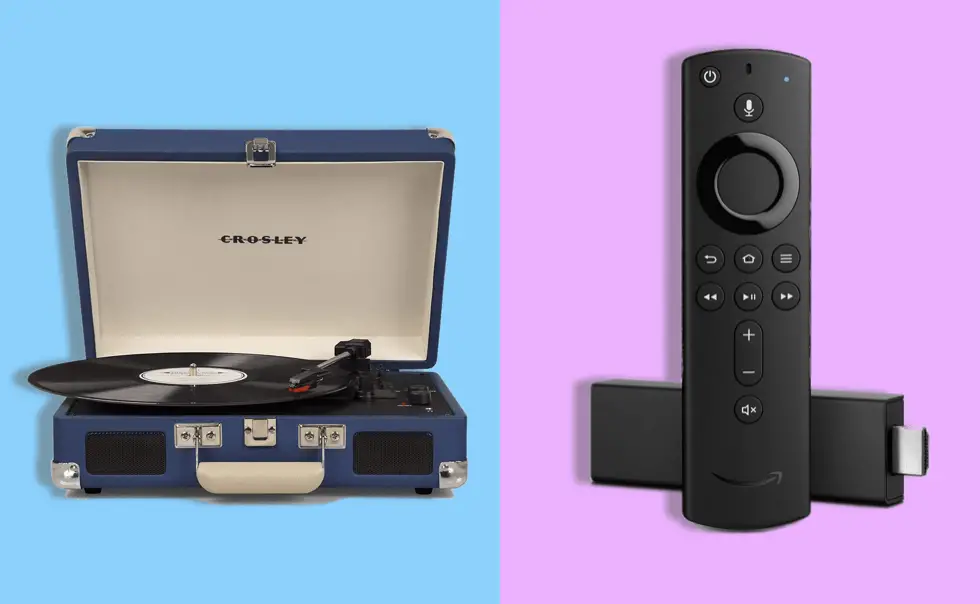 Parents, in our opinion, are really some of the most difficult people to shop for.  They already have everything already and, well, they claim they don't need anything.  So, if you don't get them anything does that technically count as a personalized gift for parents?  If only!  There are endless ideas on what to get your folks, but so many come up with ideas that are more suited for those who are in their early 100s.  Fun fact:  Most parents actually know how to use technology!  Go figure.
This season, we've chosen some of the most popular items that are perfect for younger parents, older parents, and, well, everyone in between.  We've highlighted some in the world of technology, nostalgia, cooking, and more.  Shop our picks for the best gifts for impossible parents in 2020.
The Best Gift of 2020
The Long Distance 'Thinking of You' Touch Lamp – Buy It Here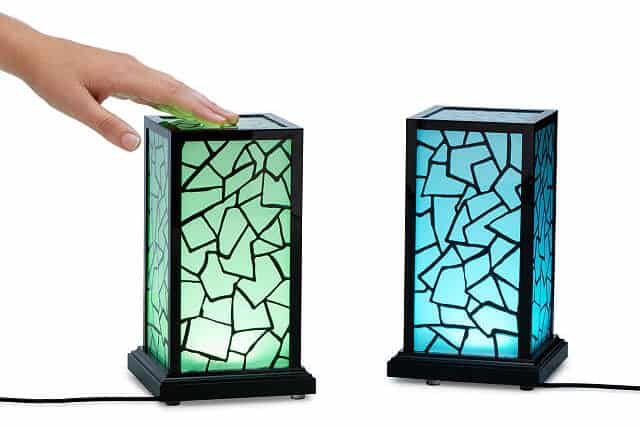 This is officially our favorite sentimental gifts for parents who may be a state or two away.  This set of magical touch-lamps (with WiFi enabled) allows you and your parents to know they're thinking of you each time someone gently taps their lamp.  It'll light up a wide variety of colors (or you can designate certain colors for certain people) and then you can touch it back so that theirs lights up too let you know you're thinking of them.  So meaningful and, well, it may cut down on the endless phone calls from time to time.  Learn more here.
---
The Delivery Pick
The Prettiest Flower Delivery of the Year – (Examples Here)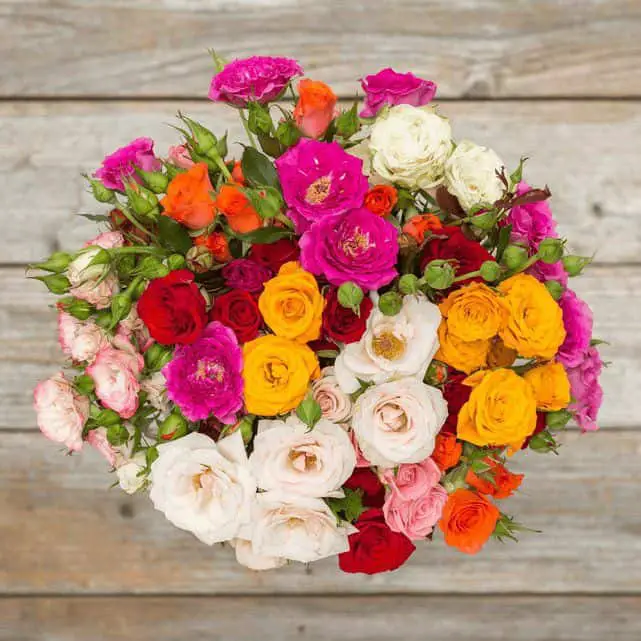 If you haven't already heard of Bouqs Flowers, you're about to.  They were recently featured on an episode of Shark Tank and, to be quite honest, they have some of the prettiest flowers we've seen in a long time.  They even help local farmers here in the United States and other places by providing jobs for them and really helping to give back.  You can also easily and somewhat cheaply upgrade some of your flower choices to a double or even a triple bouquet batch.  They certainly won't be disappointed.  Learn more here.
---
The Reminder Pick
The Tile Key, Phone, and Remote Finder – Buy It Here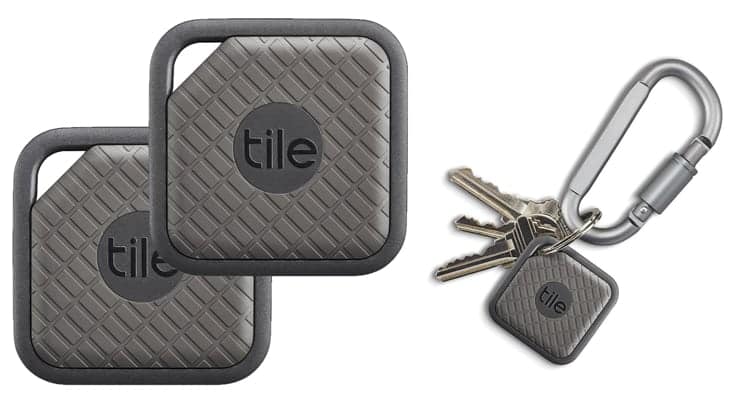 Ok so not only could some of our older parents use this, but we could use this well.  This tiny little 'tile' can be added to their keyring, their phone, their remote control, or basically whatever and if/when those items 'go missing' this Tile Finder will alert them to exactly where those items have gone.  Magical!  We're using this for our sunglasses and that's final.  Learn more here.
---
The History Pick
The Ancestry DNA Kit – (Examples Here)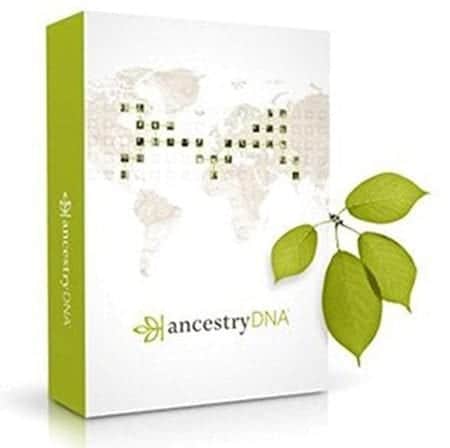 It's time to rethink their DNA.  These kits have come such a long way since they were first introduced and we're obsessed with this new one from Ancestry DNA.  Not only can they learn so much more about their history, but they can even make potential family connections to anyone, anywhere if they choose to.  Hey, maybe you all will be invited to Christmas dinner this year in Italy.  You never know.  Learn more here.
---
The Loving Pick
The Lovebox Spinning Heart Messenger – Buy It Here

This one is super cool and a funny Christmas gift for parents would love and appreciate.  Simply send a message via smartphone or tablet and suddenly the heart on their wooden box will start to spin alerting them of a message.  They'll pop off the top and read the message you sent.  They'll love how often you're thinking of them.  Learn more here.
---
The Comfiest Pick
The Parachute Brushed Cotton Bedding Set – (Examples Here)

Everyone has been freaking out of this bedding set online over the past 2 years and we know why.  It's super comfy and, well, just keeps getting more and more comfortable as time goes on.  This one comes with the fitted sheet, the pillowcase set, and the cozy duvet cover.  Check it out on a variety of colors (and sizes) like ivory, white, grey, and more.  Learn more here.
---
The Self-Cleaning Pick
The LARQ Self-Cleaning Water Bottle – Buy It Here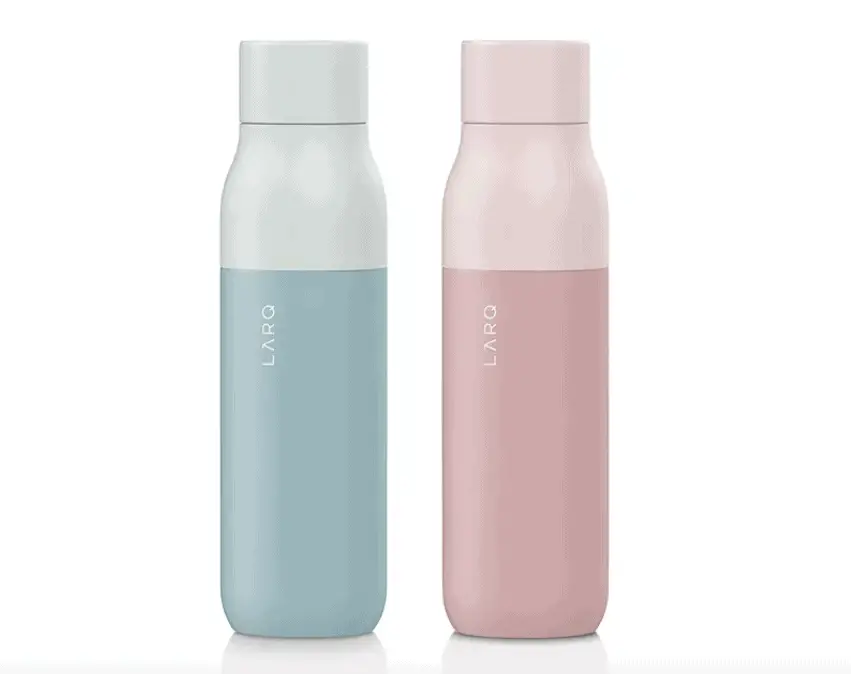 Do you know what's better than a regular water bottle?  One that's self-cleaning!  In fact, with the simple touch of a button, it'll clean your water (thanks to UV-LED lighting) and the bottle itself.  Plus, if you keep the self-cleaning on, every two hours it'll keep cleaning your water.  Amazing!  Learn more here.
---
The Must-Get Pick
The PhoneSoap3 Smartphone Cleaner – Buy It Here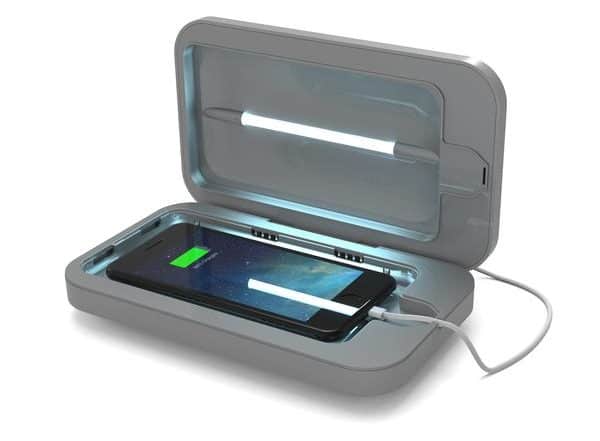 Speaking of self-cleaning, how about cleaning your disgusting and germ-infested smartphone?!  Simply place your phone into the case and it'll get rid of 99.9% of all the bacteria.  It'll even charge it at the same time.  Learn more here.
---
The Outdoor Pick
The Solar Charging Bluetooth Outdoor Rock Speakers – Buy It Here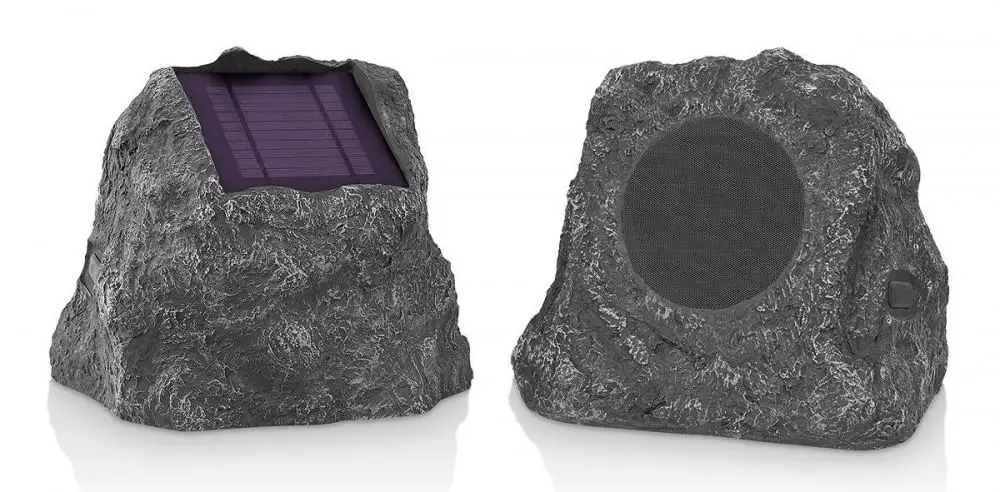 Perfect for the parents who like to entertain outside (especially in the warmer months), but don't like to have to install outdoor speakers onto the house.  These solar charging "rocks" come as a set of 2, easily hook up with Bluetooth to stream music, and look great in just about any backyard.  Learn more here.
---
The Snuggle Up Pick
The UGG Sherpa Throw Blanket – Buy It Here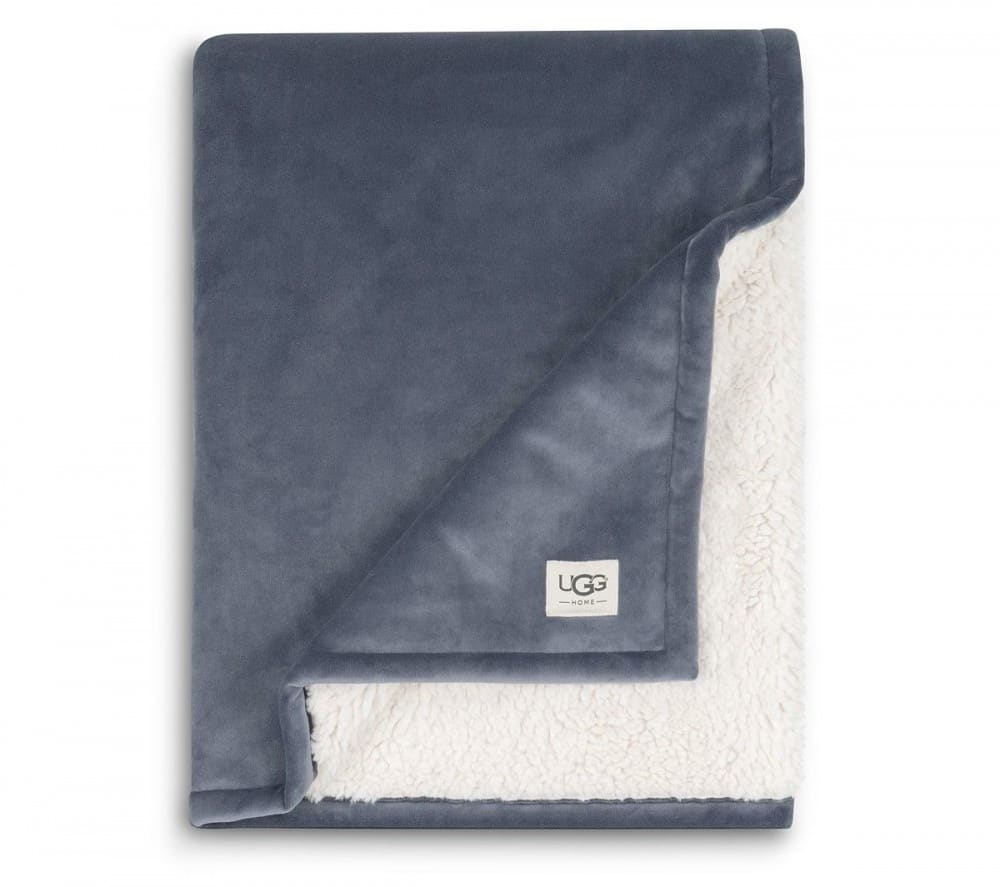 Whether they want to snuggle up together or by themselves, this is the blanket they'll become obsessed with.  Everything UGG is super cozy and this sherpa-lined throw won't disappoint.  You can currently choose from 5 different amazing color options.  Learn more here.
All the content in this blog is the property of aninspiring. Kindly refrain from plagiarising the content of this blog.
---
The Relaxation Pick
The Nest Ocean Mist & Sea Salt Diffuser – Buy It Here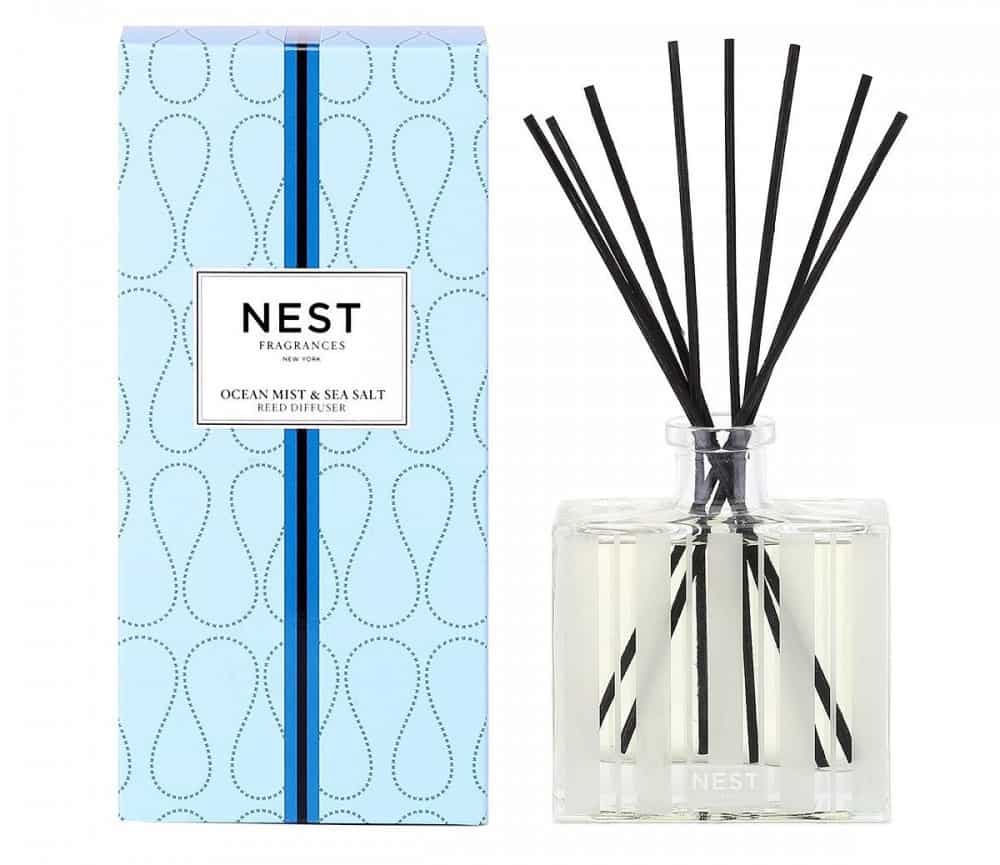 Make their home smell like a dream vacation every day of the week with this really pretty and gentle scent.  Learn more here.
---
The Kitchen Pick
The Breville Smart Oven + Air Fryer – Buy It Here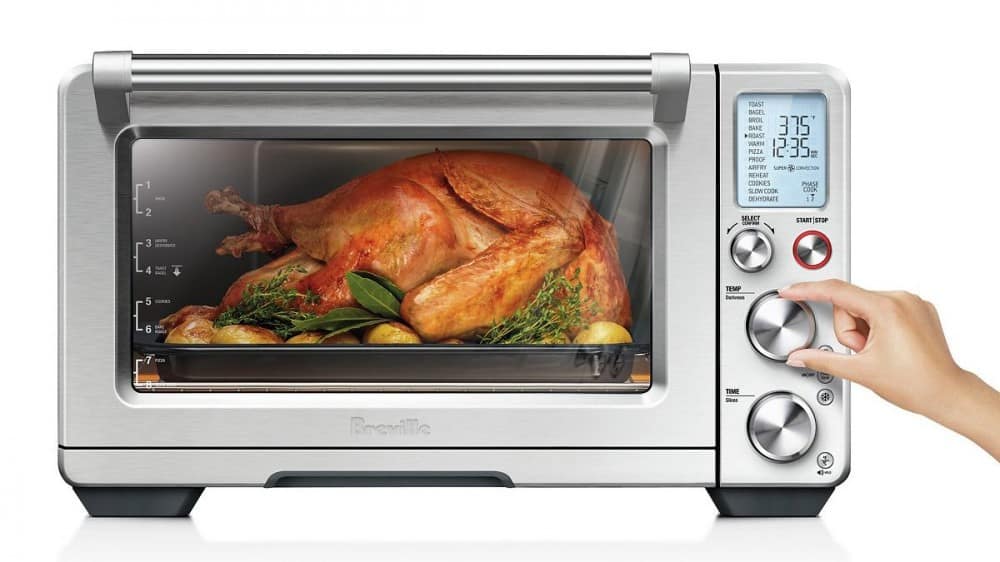 Last year it was all about the air fryer and this year it's all about the smart oven and air fryer combo!  You'll basically be able to cook everything and this luxury Christmas gift for parents typically be healthier than how you normally do it.  Learn more here.
---
The Breathable Pick
The Dyson Air Purifier & Fan – Buy It Here
One of the top-sellers recently is the new Dyson Pure Cool.  This luxury Christmas gift for parents senses pollution and allergens in the air and gets rid of them.  Plus, it'll work as a fan to help cool you off and can be controlled via Wi-Fi and Alexa's voice control.  The future is here!  Learn more here.
---
The Wine Essential Pick
The Rabbit Wine Opener – Buy It Here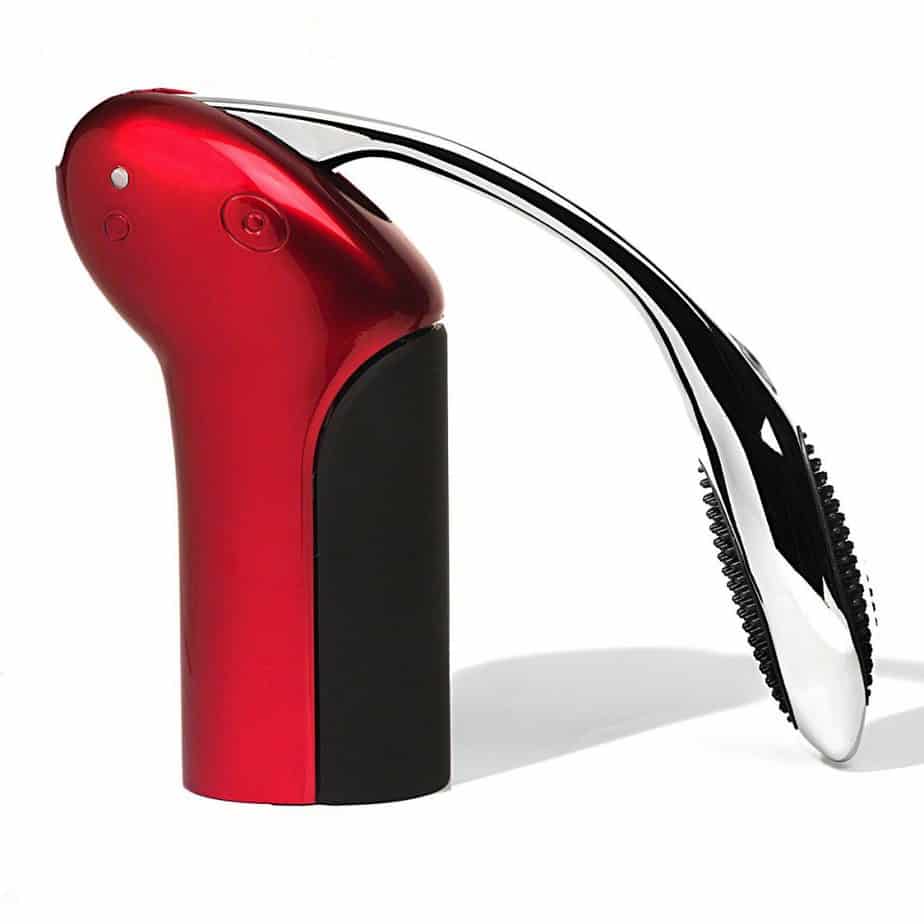 They love their wine and they'll love how this chic opener will easily and quickly open their favorite bottle in just 3-seconds.  Yes, for real.  Do we guess this means they'll be able to drink even more wine now?  Score!  Learn more here!
---
The Coffee Pick
The Ember Smart Temp Controlled Coffee Mug – Buy It Here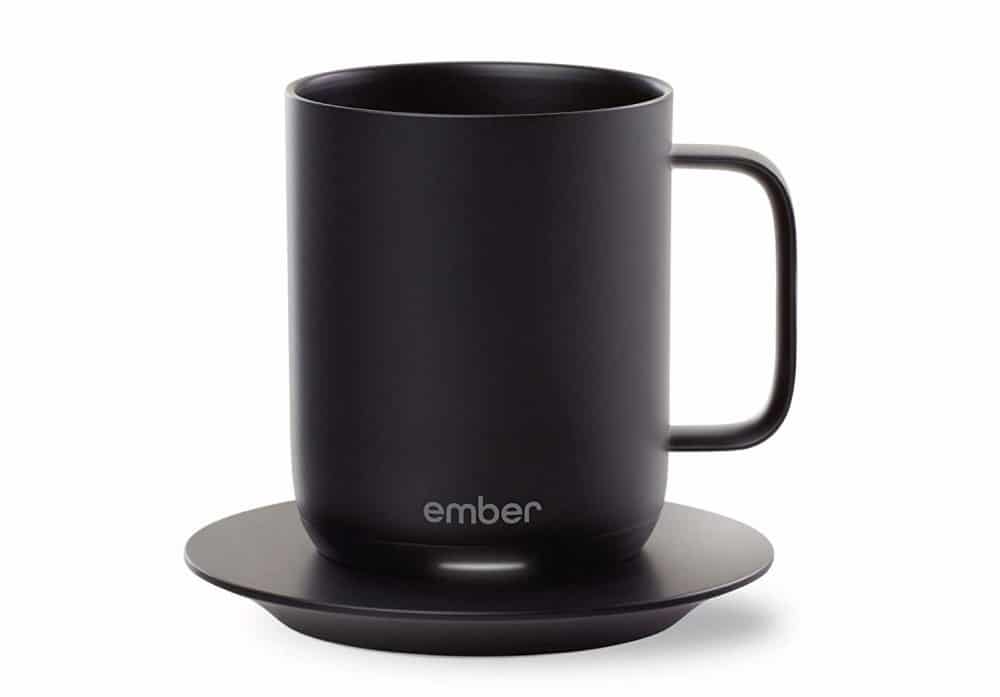 Now they can keep their coffee way warmer for way longer thanks to this smart temperature-controlled mug.  Plus, they can choose the temp they actually want!  This Christmas gift for parents from college students comes in a clean white color too.  Learn more here.
---
The Prank Pick
The Nap Sack Prank Box – Buy It Here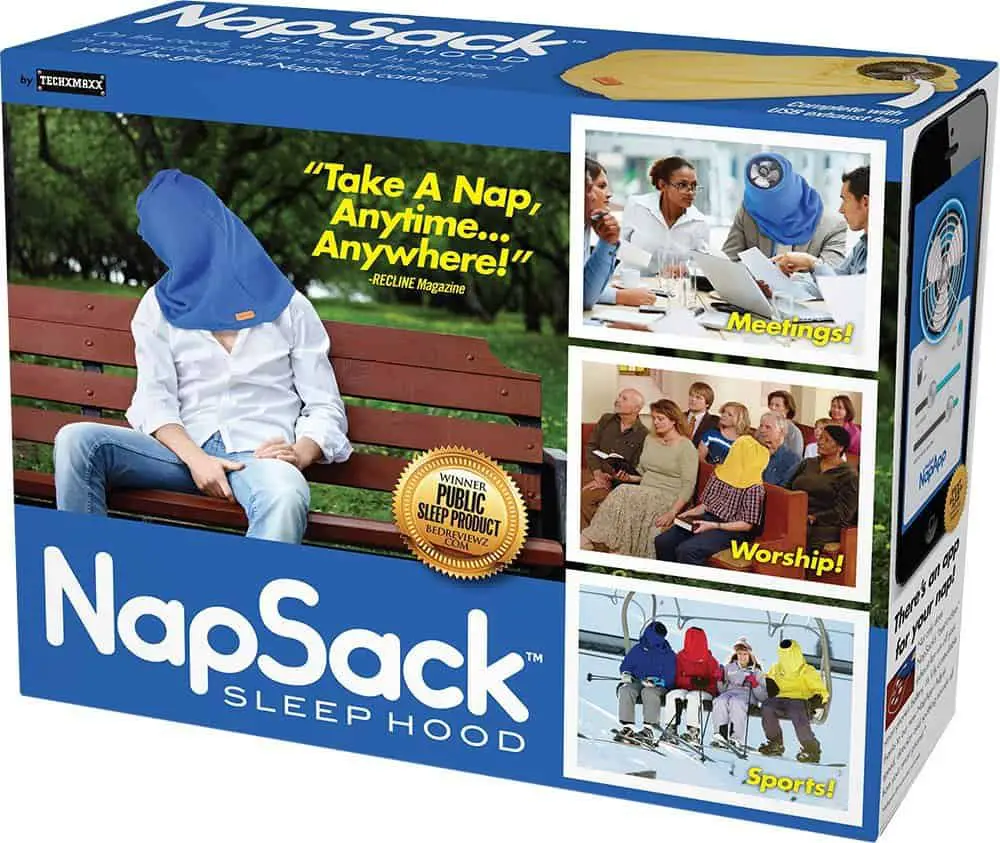 Is it just us that thinks this is so funny?!  Perfect for the parents who love to nap (who doesn't?!) this prank box looks like it's about a sleep hood, but in actuality, it's just a funny empty box in which you can put the real gift inside.  Hopefully, they won't be disappointed that this doesn't actually exist.  Learn more here.
---
The Musical Pick
The Crosley 'Vintage' Record Player with a Modern Twist – Buy It Here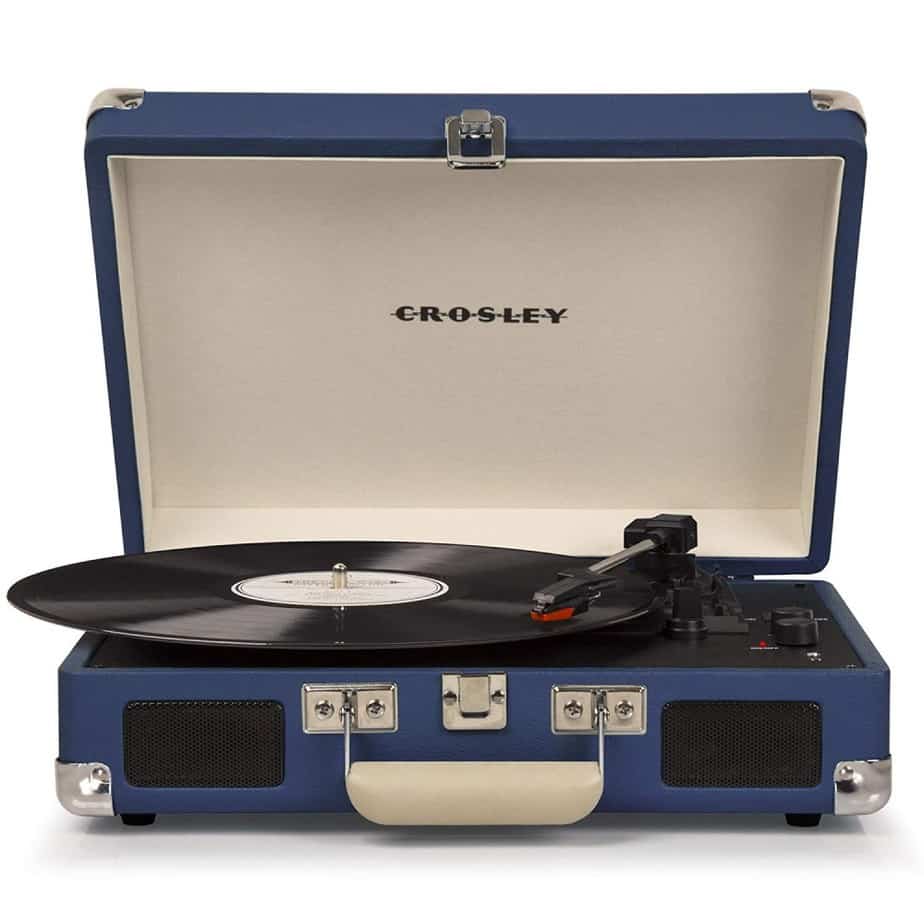 Finally, they'll be able to play all their old records that have been stored up in the attic for decades.  This super on-trend 3-speed record player not only looks great (it comes in so many different colors), but this luxury Christmas gift for parents easy to set up right on just about any table, is portable, and the best part…it's Bluetooth and wireless so they could listen to their favorite songs that are stored on their phone or iPad right through this record player (yes, it has great speakers too). If they already have this, we've failed you.  Learn more here.
---
The Personal Pick
The 'My Life Story' Journal for Parents – Buy It Here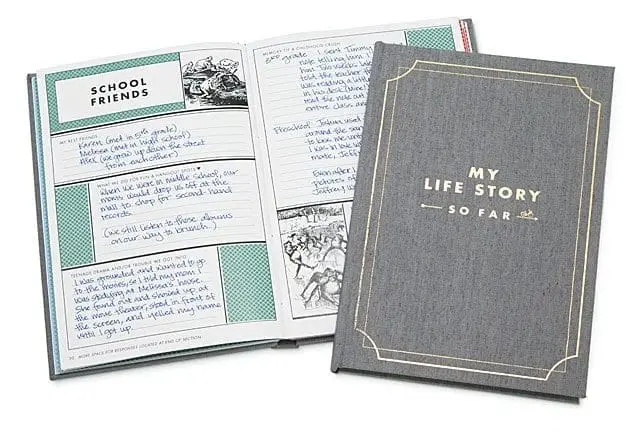 They have millions of stories to tell and now they can easily fill them all out in this really thoughtful journal.  This cheap Christmas gift for parents be something that helps jog their memory, take a nice mental walk down memory lane, and, more importantly, allows them to be able to pass on their history and stories for generations to come.  Learn more here.
---
The Zone Out Pick
The New 4K Fire TV Stick with Voice Remote – Buy It Here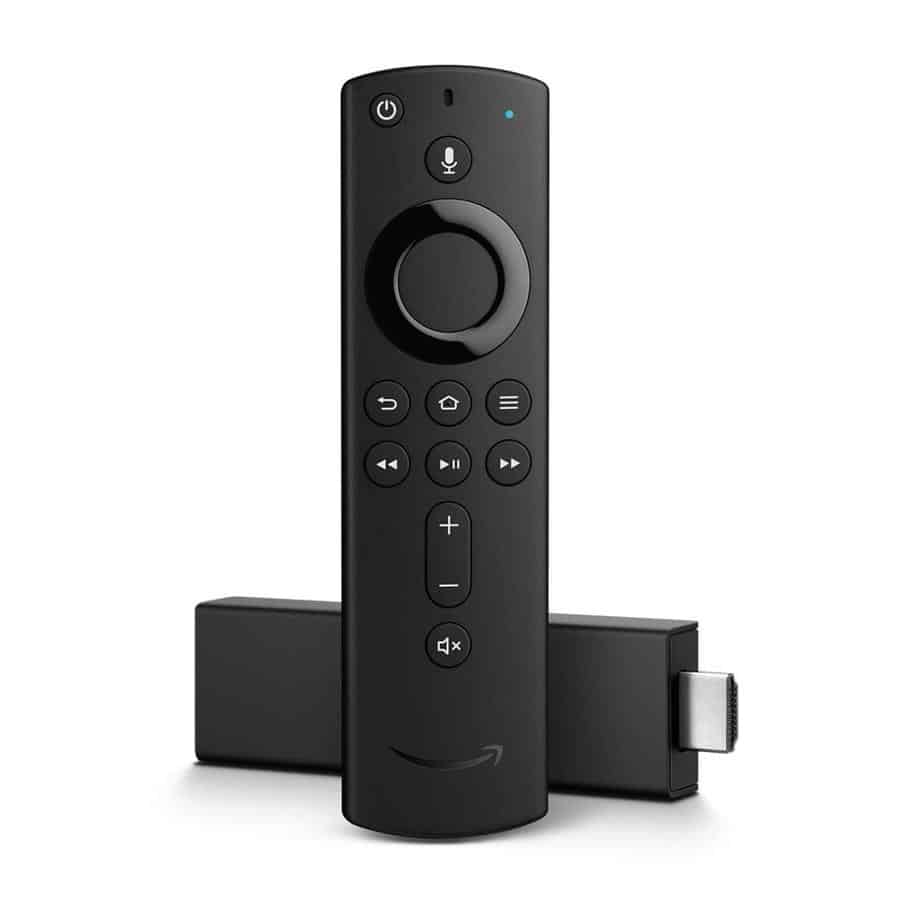 If they love TV and movies, they're going to love this.  It's the latest from Amazon, is voice-activated thanks to Alexa, and will allow them to stream over 500,000 different movies, TV shows, and more.  And, yes, they'll most likely be able to find their favorite old shows and movies too!  The 4K makes watching all of this so worth it.  Plus, it's voice-activated so they'll be able to just tell Alexa to put on Gone With the Wind.  Super easy.  Learn more here.
---
The Cooking Pick
The Instant Pot with WiFi – Buy It Here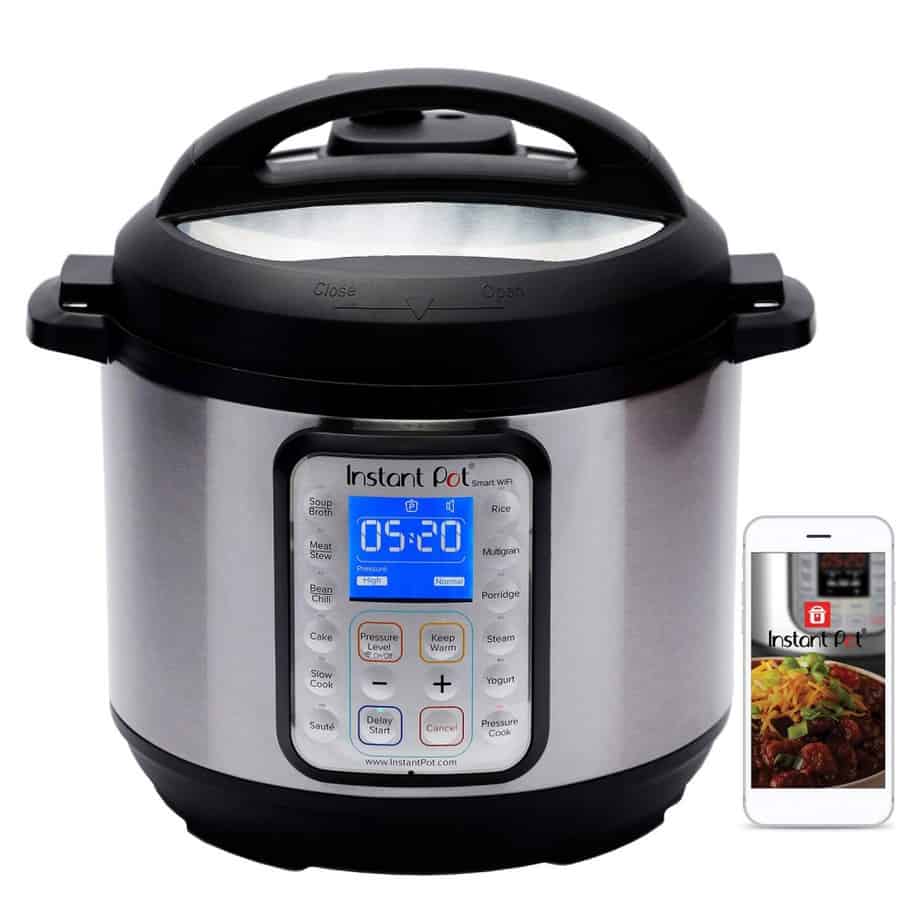 This is a great and easy way for them to make so many of their favorite meals in hardly any time.  Everyone online is overly pumped about their Instant Pot and we love how this one is specifically WiFi-enabled so they (or you) can basically program it and control it from anywhere.  They'll be able to use it as a pressure cooker, a steamer, a slow cooker, a rice maker, a yogurt maker, and so much more.  Learn more here.
---
The Personalized Pick
The Custom House Portrait – (Examples Here)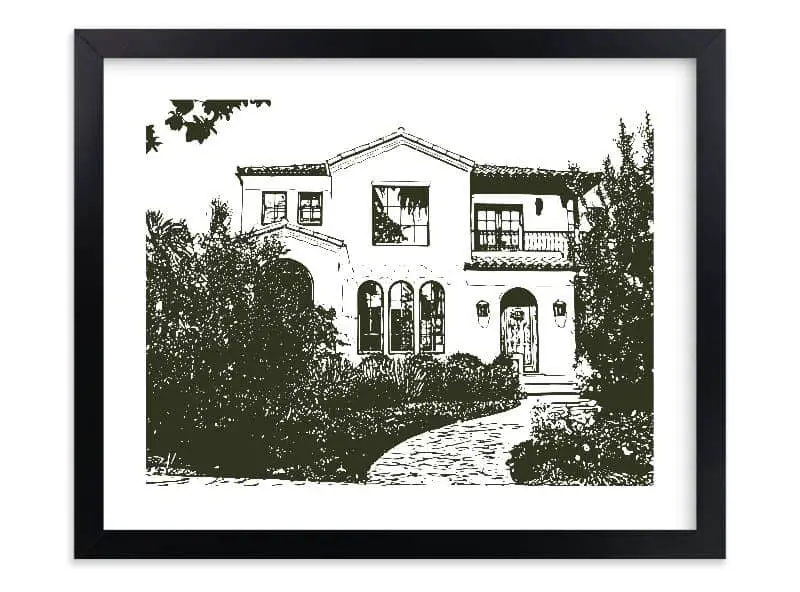 Get them their very own custom art portrait of their home that they'll cherish for years to come.  Maybe it's their first house (or apartment) or maybe it's their current one.  They'll proudly display this one on their wall and be shocked you ever came up with an idea like this.  Learn more here.
---
We may earn a small affiliate commission from purchases made from our editorially chosen links.
All the content in this blog is the property of aninspiring. Kindly refrain from plagiarising the content of this blog.