[2020] Thanksgiving (Kid's) Table: Rinne Allen & Lucy Allen Gillis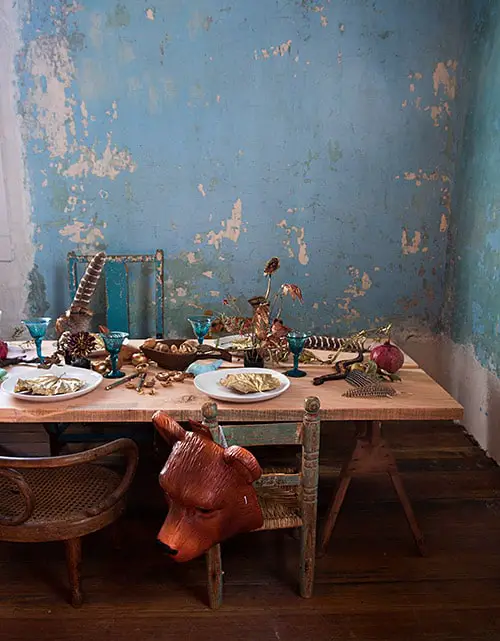 This blog is updated in 2020
Thanksgiving kid's tables can be a little bit controversial at times. On one hand, you don't want to alienate the youngsters and make them feel unwelcome amongst the adults, but on the other—sometimes you just want to enjoy the company and conversation of your more grown-up friends! I know that personally, whenever I was placed at a kid's table as a child, I always felt a little bit resentful. Perhaps, however, if the kid's table was made to look as beautiful and welcoming as this iteration, I would have been a little bit more open to the suggestion! Created by photographer Rinne Allen and her talented sister, Lucy Allen Gillis, this interpretation of the children's Thanksgiving table for thanksgiving table activities is the perfect amalgam of playful and sophisticated. Using a mixture of plain dinnerware from West Elm and a number of curiosity-inspiring objects, this thoughtfully decorated table provides a separate space for the kids, but allows them to feel welcome, included, and unforgotten. —Max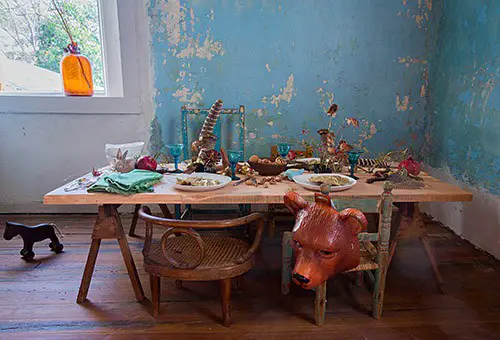 "We are fortunate to live in the same town as many of our relatives," Rinne writes, "and, for us, during the holidays our family gatherings always had a kids' table. The table was sometimes, but not always, in the same room as the adults.  We would have our own nook far away enough from them that they felt like they could have a conversation, but close enough so they could keep a watchful eye.  Mothers, fathers, aunts, and uncles would take turns coming to visit and sit with us, to keep the peace or just enjoy the change of pace.  Now that we have our own children, a new generation of littles occupies these chairs.  It gives us such joy to see them breaking bread with their siblings, cousins, and friends, creating memories, acting up, and laughing. The kids' table was and still is, the place to be. 
"We wanted to create a table that the children would enjoy, but, really, we would love to sit here too. Our table is made of two planks of red oak sitting atop a pair of old sawhorses that sit low to the ground- perfect for little ones…and easy to move around if need be. We mixed and matched some old chairs and used salad-sized plates at each place setting…the old blue glass goblets may seem too precious to some, but it is good to introduce children to things that they need to take care of."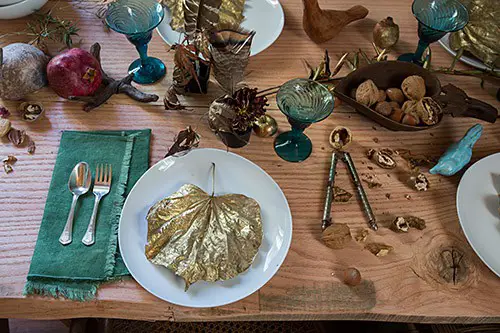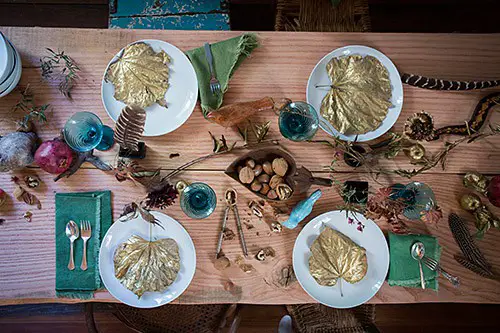 An interactive table: "To help busy minds and bodies stay occupied, we like to create an interactive table…meaning, one that kids want to explore and touch. These free thanksgiving activities for kids like decorating with woodland animals, ceramics, feathers, and fun kid thanksgiving food ideas invite little discoveries throughout the meal.  We like to use found objects mixed in what we have around the house to illustrate a theme. It can be seasonal or related to color or feeling, whatever mood strikes us."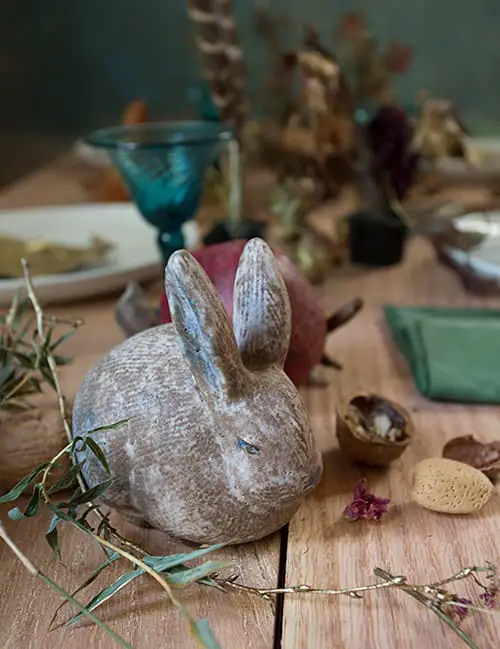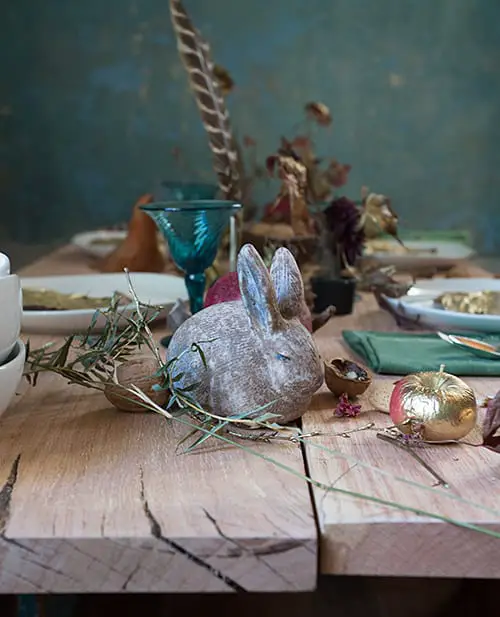 All the content in this blog is the property of aninspiring. Kindly refrain from plagiarising the content of this blog.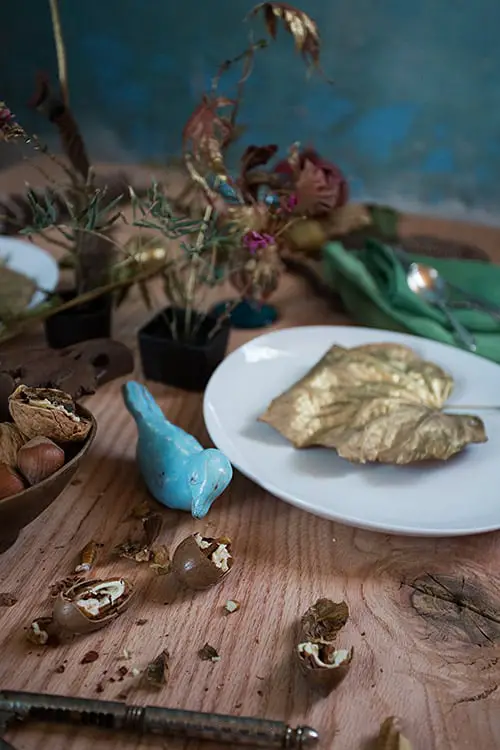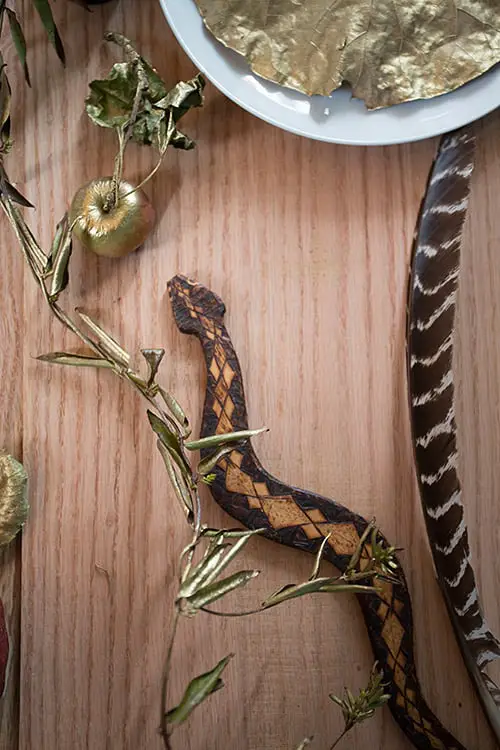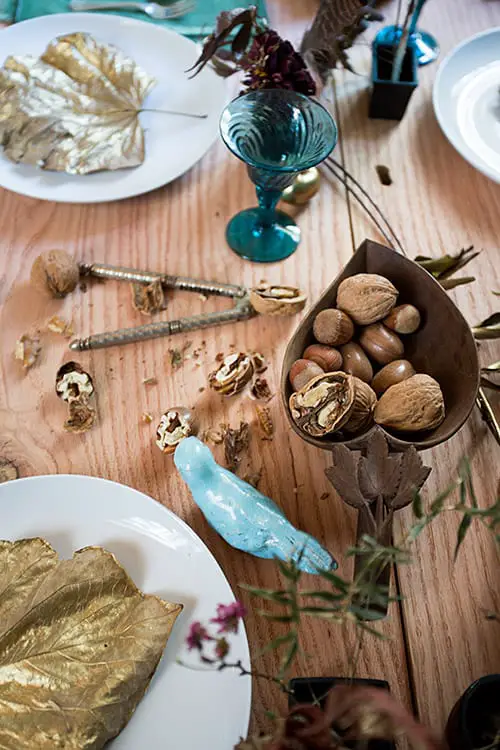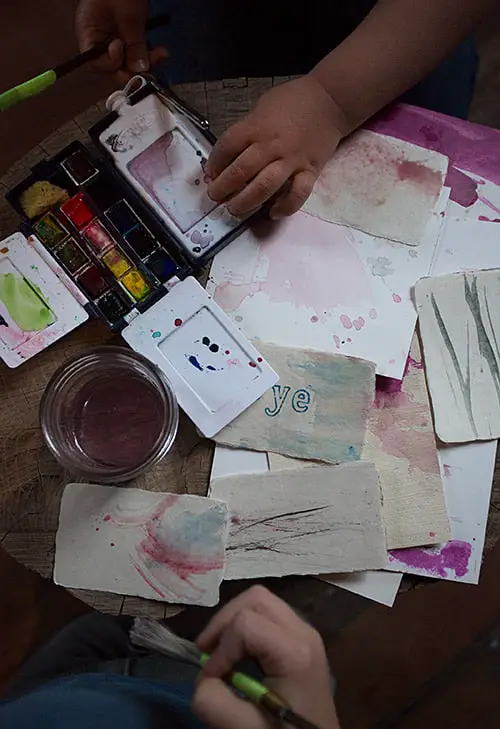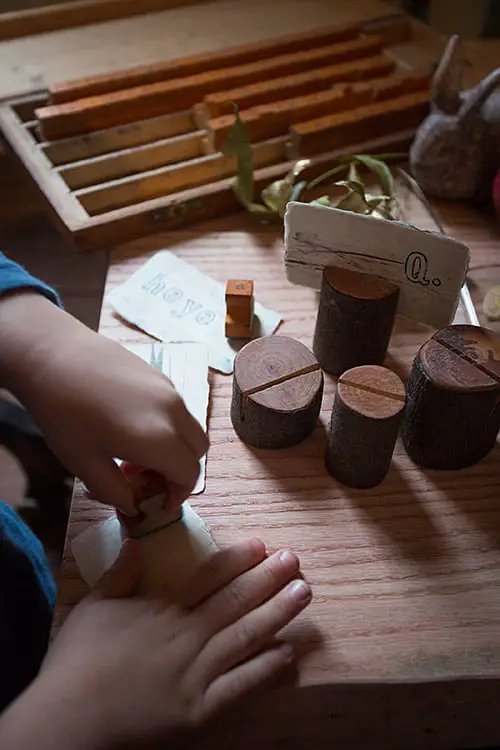 "In keeping with the above theme, thanksgiving activities for kids are also helpful and fun: cracking nuts, stamping or watercoloring their own place cards, doing the flowers…Including children in the preparation of the meal and the creation of the place settings and thanksgiving ornaments for kids teaches them about the importance of fellowship and manners. While festive, the table can still be sophisticated.  Holidays provide opportunities to practice handling stemware and utensils, and older children can help teach the younger ones."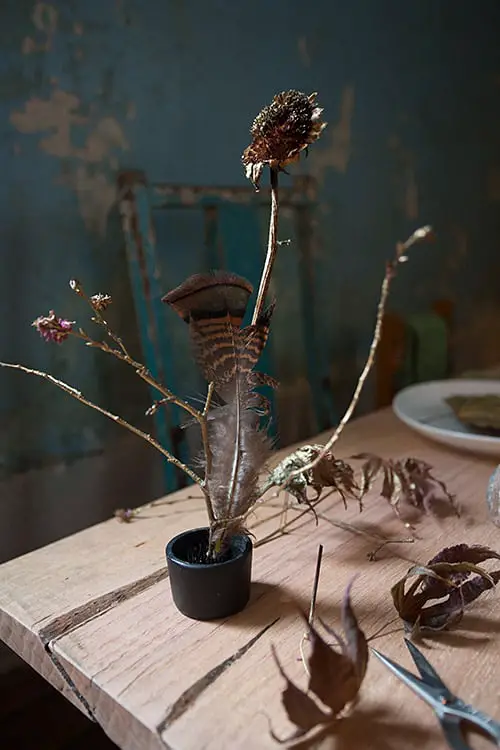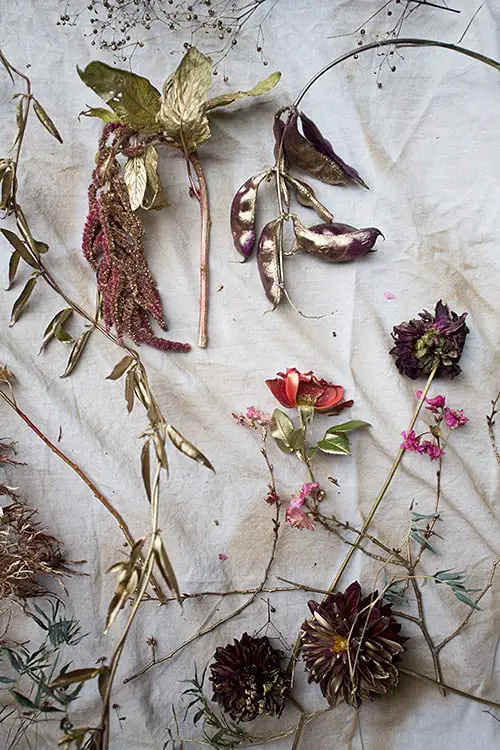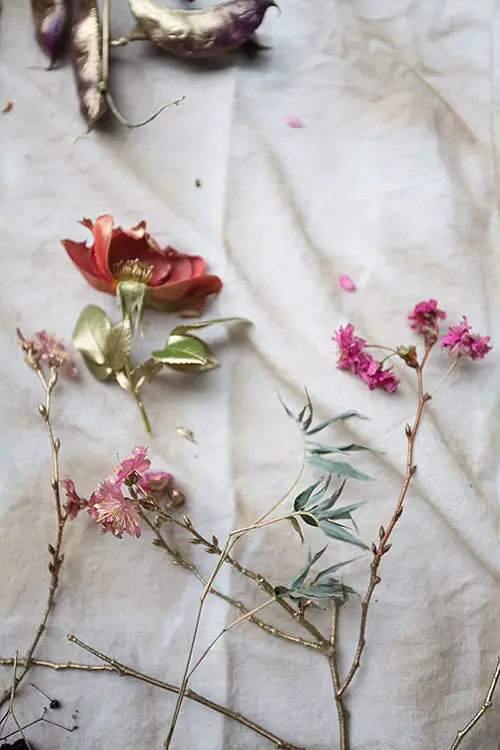 Gathering Flora: "We grew up making flower arrangements with our mother, grandmother, and aunts.  The centerpiece was an essential part of our family get-togethers and communing overcooking and creating the tableaux was just what we did.  Our centerpiece ingredients were always seasonal and usually foraged from one of our yards or the side of the road. Now, we love continuing the tradition of arranging with our own little ones.  The gathering of ingredients is fun to do on walks and encourages them, and us, to observe the natural world of thanksgiving for kids.  The kiddos love sticking their found components in these sturdy Japanese kenzans to create their own masterpieces to sit at the family table. We walked around the yard and gathered some foliage and pods, but, since we have already had our first frost around here, some of the flora was frostbitten, but that is nothing that a little gold-spraypaint can't fix!"
All the content in this blog is the property of aninspiring. Kindly refrain from plagiarising the content of this blog.