8 Special Gifts for Mother's Day Which You Will Love & Easily Afford (2020)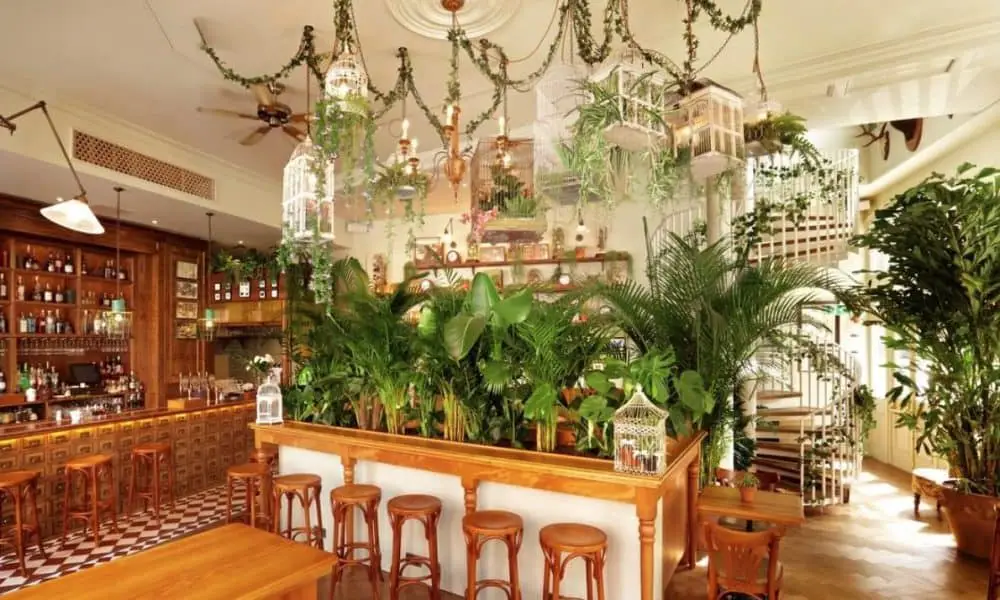 While you could always gift your mum a beautiful bouquet of flowers or a delicately gift-wrapped bottle of her favourite scent on Sunday March 31, where's the excitement in that?  Take the time to celebrate the unique beauty of your mum this Mother's Day with an equally exceptional gift.
If you're unsure of where to start, we're on hand to help you out. So, without further ado, slowly back away from those enticing scented candles, put down that dastardly box of chocs and take a look at _shift's guide to the best alternative Mother's Day gifts.
1. Gin masterclass
If your Mum is partial to a tipple or two, treat her to an intoxicating afternoon of tasting delectable gin-based cocktails in celebration of her special day. With the guidance of a gin expert and an extended sampling session, you can expect both an enjoyable and informative day out! Try Mr Fogg's Gin Safari in Covent Garden for the ultimate unforgettable experience.
2. Healthy snack delivery
Graze offers handpicked tasty treats straight to the door. So, whether your Mum is a martyr to her sweet tooth or partial to a plant powered protein snack, help her reimagine the way she snacks with a Graze box subscription. Scrumptious.
3. A new skill 
Does your mum have a secret penchant for salsa dancing or a lifelong desire to learn a new language? Does she perhaps fancy herself as the next Joni Mitchell? Whether it's a dancing class, music lessons or evening language tutorials, bestow her with the gift of a new life skill this Mother's Day. London and Manchester's City Academy offer an extensive range of classes that she's bound to love.
4. Perfume sampling subscription
Scentaddict is the no-strings attached way to sample new fragrances. With over 250 different scents from 50 of the biggest brands, and a subscription fee of just £12 per month, your Mum will receive a monthly travel-sized atomiser filled with a 30-day supply of her chosen fragrance, allowing her to try out twelve new scents over the course of the year.
Plus, if any of the scents do catch her eye, she can redeem the £12 subscription fee against a full-sized bottle of fragrance.
5. Stunning succulents 
While flowers are undoubtedly beautiful, they can only be enjoyed for a short period of time. So, if your Mum is fond of gifts of the living variety, then treat her to a long-lasting alternative in the form of houseplants. Try something like this adorable Little Botanical Green Plant Gang.
6. Spotify subscription 
Why give the gift of just one record when you can bring the sounds of all of her favourite artists straight to her, wherever she may be? This one is a sure fire winner.
7. Handmade gift 
It's time to get imaginative. Whether it's something as simplistic as a handmade card, or a gift that allows you to exert your sensational baking or sewing skills, put a little time and consideration into Mum's present this year.
8. Your Time 
After all, there really is no greater way to show love and appreciation for your mum than by spending some invaluable, quality time with her. Plus, if you're strapped for cash sitting down to talk over a cup of tea, is the perfect solution. Pop the kettle on, relax and settle down for a cosy day in. Blissful.
What will you be gifting your Mum this Mother's Day?