Quarantine Salad: Feel Hearty With This Fibre-rich Blueberry Side Dish (2021)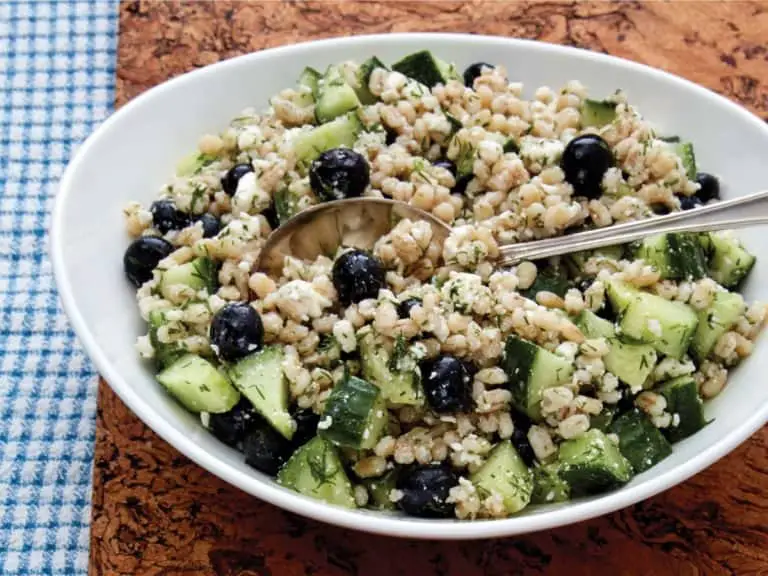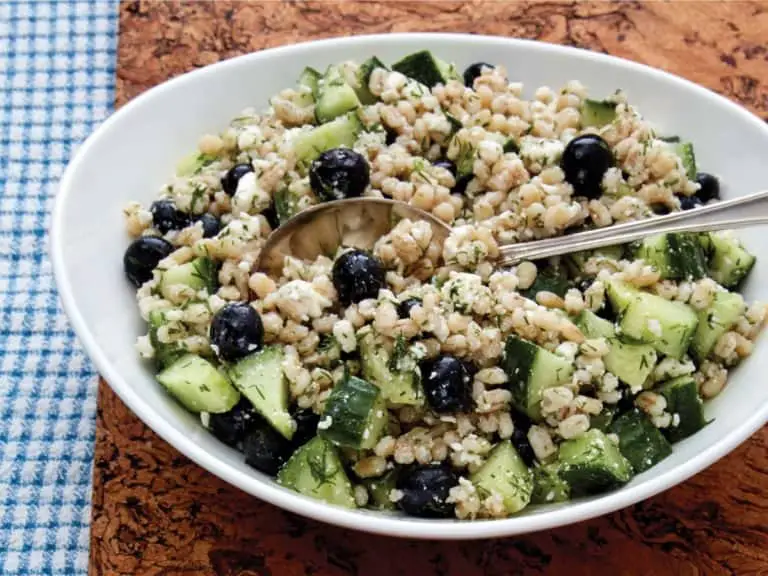 Blueberry Salad with Barley & Dill
Blueberry Salad with Barley & Dill
Servings
8
servings (as a side)
Servings
8
servings (as a side)
Salad Dressing

2

tbsp

red wine vinegar

2

tbsp

extra virgin olive oil

or canola oil

Salad

1 1/2

cups

diced English cucumber

(about 1/2 cucumber)

1 1/2 to 1 3/4

cups

cooked pot barley

1/2

cup

fresh dill

chopped

1

cup

fresh local or wild blueberries

rinsed well and patted dry

1/2

cup

feta cheese

crumbled
Servings:
servings (as a side)
Salad Dressing

2

tbsp

red wine vinegar

2

tbsp

extra virgin olive oil

or canola oil

Salad

1 1/2

cups

diced English cucumber

(about 1/2 cucumber)

1 1/2 to 1 3/4

cups

cooked pot barley

1/2

cup

fresh dill

chopped

1

cup

fresh local or wild blueberries

rinsed well and patted dry

1/2

cup

feta cheese

crumbled

Servings:

servings (as a side)
Make the salad dressing. In a large bowl, whisk together the vinegar and oil.

Add the cucumbers, cooked barley, dill, blueberries, and feta. Toss well and serve right away.
Per serving: 117 calories, 3 g protein, 6 g fat (2 g saturated fat), 
14 g carbohydrate (3 g sugar), 2 g fibre, 9 mg cholesterol, 93 mg sodium.
Excerpted from Peace, Love and Fibre: Over 100 Fibre-Rich Recipes for the Whole Family by Mairlyn Smith. Copyright © 2019 Mairlyn Smith. Published by Appetite by Random House®, a division of Penguin Random House Canada Limited. Reproduced by arrangement with the Publisher. All rights reserved.