Picnic Food Ideas For Large Groups: Check Out This Spicy Berry Fruit Salsa Recipe Perfect For Autumn Outdoor Parties! (2020)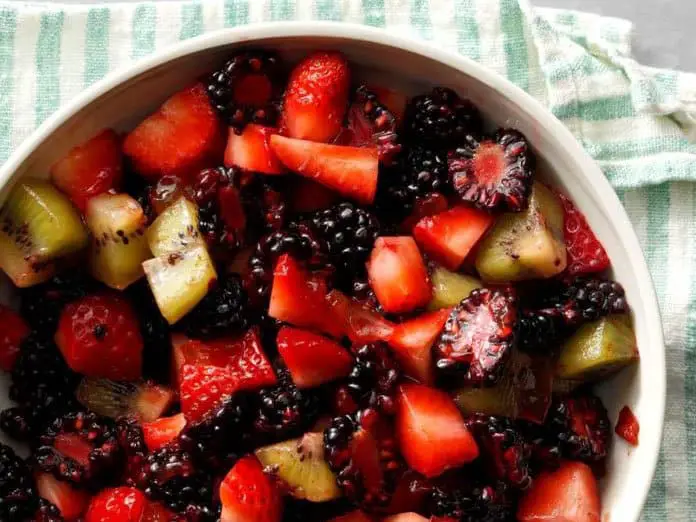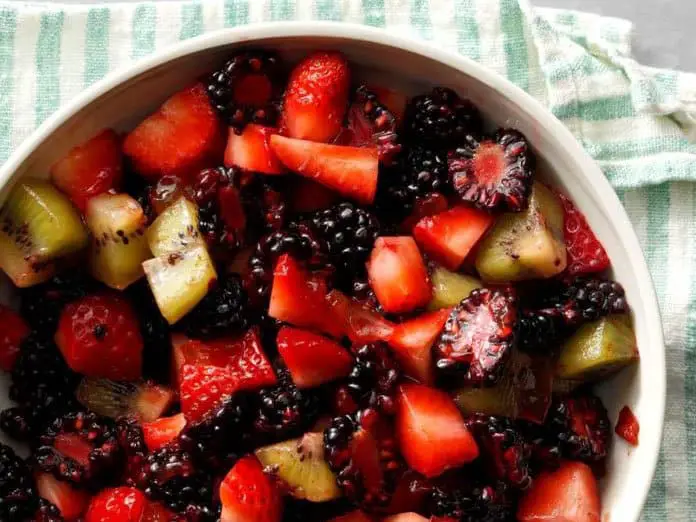 Chipotle Berry Fruit Salsa
Chipotle Berry Fruit Salsa
Servings

Prep Time

4

cups

20

minutes
Servings

Prep Time

4

cups

20

minutes
2

cups

fresh strawberries

chopped

2

cups

fresh blackberries

halved

2

medium

kiwi

peeled and chopped

2

tbsp

orange marmalade

spreadable fruit

2

tbsp

lime juice

1

tbsp

chipotle pepper in adobo sauce

minced

1/8

tsp

salt

1/8

tsp

cayenne pepper

cinnamon sugar pita chips
2

cups

fresh strawberries

chopped

2

cups

fresh blackberries

halved

2

medium

kiwi

peeled and chopped

2

tbsp

orange marmalade

spreadable fruit

2

tbsp

lime juice

1

tbsp

chipotle pepper in adobo sauce

minced

1/8

tsp

salt

1/8

tsp

cayenne pepper

cinnamon sugar pita chips
In a large bowl, combine the first eight ingredients. Cover and refrigerate until serving. Serve with pita chips.

Nutrition facts: 1/4 cup: 26 calories, 0 fat (0 saturated fat), 0 cholesterol, 25mg sodium, 6g carbohydrate (4g sugars, 2g fibre), 1g protein.
Test Kitchen tips: Add grated lime zest for a citrus twist on this spicy salsa.