10 perfumes you can get in Cheap Prices Which Replicate Designer Scents (2020)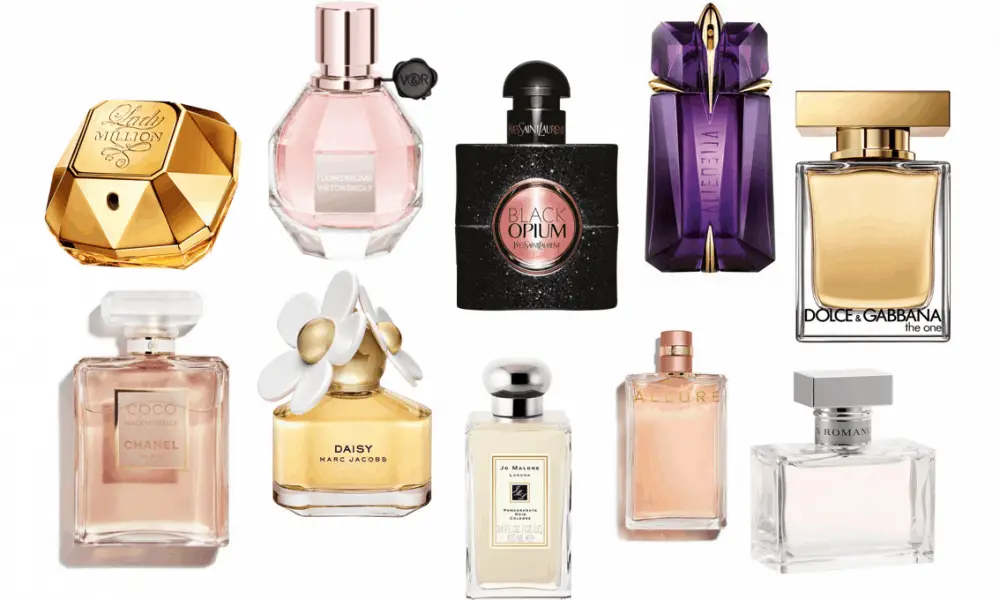 Ever since the days of PE lessons at school, spraying cans of Impulse like they were going out of fashion in the changing rooms, (and trying not to give your weak-lunged classmates an asthma attack) we've been pretty obsessed with perfume. When it comes to smelling good, we all certainly have our favourites, but what price do you pay for personal hygiene?
In the interests of penny pinching, we've been sniffing around for some amazing dupes of some of the most iconic perfumes around. And as it turns out, the high street is pretty good at "designer-inspired" (cough knockoffs cough) scents. We've found replicas of Chanel, Viktor & Rolf, Marc Jacobs and even Jo Malone – and they're all under £20.
Polka, Primark – smells like Paco Rabanne Lady Million
Good ol' Primark has come through with the good stuff once again, its dupe of the iconic Lady Million fragrance by Paco Rabanne is almost identical. Both are very feminine scents with floral notes of neroli, jasmine and gardenia mixed with amber, patchouli and bitter orange; Primark's version, Polka, is just £6 and comes in a very on-trend polka dot bottle. We're sold.
Polka, Primark £6 – Available in-store
Paco Rabanne Lady Million £41.85
Dusk, New Look – smells like Viktor & Rolf Flowerbomb
Flowerbomb has got to be one of the most popular fragrances of all time, so we were pretty pleased with ourselves when we found a dupe for just £12.99. You have the right to be shook. Its notes of rose, jasmine, orchid and patchouli are instantly recognisable, thankfully New Look's version, Dusk, has the same signature notes at just £12.00 for 100ml, it's an absolute steal.
Dusk, New Look £12.99
Flowerbomb, Viktor & Rolf £67.50
Suddenly Glamour, Lidl – smells like Chanel Coco Mademoiselle
One of the most iconic fragrances of all time, Coco Mademoiselle has a fresh oriental scent with notes of orange, jasmine, rose and patchouli which automatically associate to the brand itself, Chanel. We found a dupe in an unlikely place: Lidl. In our personal smell tests, Lidl's version beat the Chanel original, and at a tenth of the price you can definitely afford to sneak this into your weekly shop. Smelling like Chanel without the Chanel price tag, nobody has to know the supplier…
Sudden Glamour, Lidl £3.99 – available in-store
Chanel Coco Mademoiselle £67
Forget Me Not, Zara – smells like Dolce & Gabbana Light Blue
Zara is renowned for its incredible selection of fragrances, so we were pretty sure we'd be able to find a dupe for D&G Light Blue there. The classic fresh, floral an fruity scent takes us straight to the Mediterranean with notes of rose, apple, musk and jasmine which are also found in Zara's Forget Me Not.
Forget Me Not, Zara £9.99
Dolce & Gabbana Light Blue £50.40
Butterfly, M&S – smells like Marc Jacobs Daisy
An all-time summer scent, Daisy by Marc Jacobs, is the perfect youthful, feminine fragrance; notes of strawberry, grapefruit, violet, gardenia and musk make up the scent, but our favourite bit is the highly collectable bottle. You can find a great dupe at M&S. It's called Butterfly and it has the same key notes of grapefruit, violet and musk; plus it has an adorable bottle.
Butterfly, M&S £14
Marc Jacobs, Daisy £45
Exotic, Superdrug – smells Like YSL Black Opium
If you love the intense, sweet and spicy aroma of YSL Black Opium, but not the hefty price tag, Superdrug's body mist in Exotic is well worth snapping up. Black Opium has notes of black coffee, vanilla, citrus and white musk and the Superdrug version smells almost exactly the same – the only downside is that Superdrug's version is a body mist, therefore it won't last as long on the skin, but for under £4 you can afford to buy them two at a time.
Exotic, Superdrug £3.49 – Available in-store
YSL Black Opium £60.78
Pomegranate and Black Tea, Primark – Smells like Jo Malone Pomegranate Noir
Jo Malone fragrances are cult but also have a very large price tag, so we were ecstatic when we discovered that yet again Primark is in for the win, with a £8 dupe of one of her best fragrances, Pomegranate Noir. The Jo Malone scent has rich notes of pomegranate, raspberry, plum, pink pepper, lily and spicy woods; Primark's dupe has many similar ingredients, for a fraction of the price, so it's certainly worth a try.
Pomegranate and Black Tea, Primark £8 – Available in-store
Jo Malone Pomegranate Noir £90
Blossom, Superdrug – smells like Thierry Mugler Alien
Another amazing dupe from Superdrug's body mist collection, and this time it's got one for Thierry Mugler Alien. Intense notes of rose, jasmine and amber make up the signature woody-floral scent of Alien, for a budget-friendly version, be sure to check out Blossom body mist from Superdrug.
Blossom, Superdrug £3.49
Thierry Mugler Alien £66.15
New York, M&S – smells Like Chanel Allure
Chanel definitely makes some of the most popular perfumes round, its fragrance Allure has a fresh, oriental scent with notes of mandarin rose, and vanilla. M&S has a good matching dupe for Allure, for just £18; it has similar notes but with a slightly woodier scent, and we like a lot.
New York, M&S £18
Chanel Allure £69.30
Just Pink, Next – smells like Ralph Lauren Romance
Ralph's fresh and floral fragrance is a classic scent, with nots of rise, freesia, lemon and white musk. The Next dupe of the perfume, Just Pink, cost just £8 and has many similar notes including fresh florals, patchouli and musk – it also has hints of mandarin oil making it slightly fruitier than the Ralph Lauren one.
Just Pink, Next £8
Ralph Lauren Romance £35
Black Amber, Zara – smells like Dolce & Gabbana The One
Zara really is the champion of designer fragrance dupes; its Black Amber fragrance is a great dupe for Dolce & Gabbana The One. D&G's scent is a fruity and floral blend of mandarin, lychee, vanilla, musk and amber, while the Zara dupe has similar notes of tangerine, passion fruit, vanilla and musk making it a fab cheaper alternative.
Black Amber, Zara £9.99
Dolce & Gabbana The One £48.60