Is it True That Filters on Instagram are Popularising Unrealistic Beauty? (2020)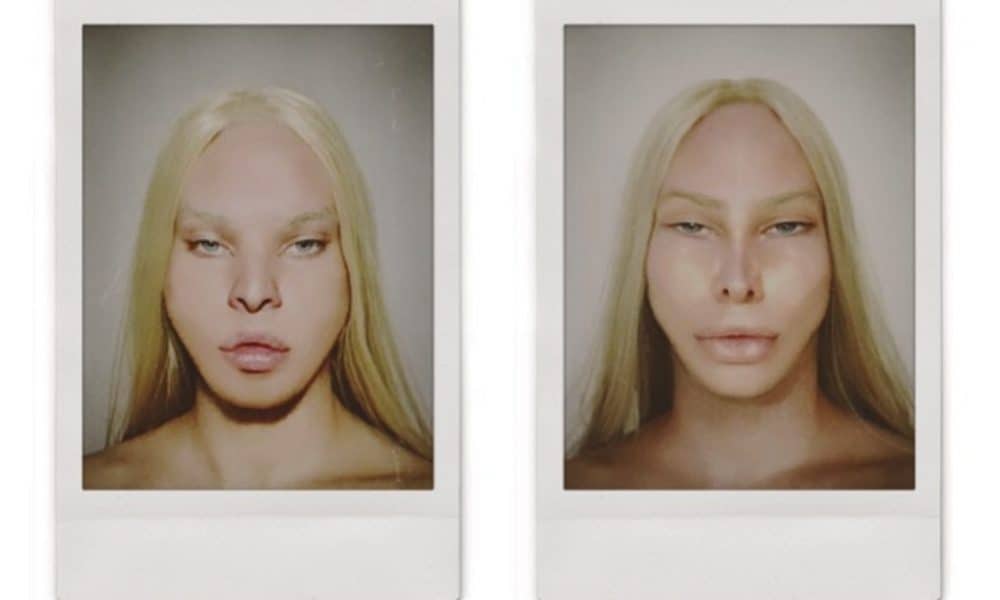 In today's social media-obsessed world, we are now beholden to the powerful lens of Instagram filters to fulfil our fantasies of higher cheek bones, plumper lips, chiseled jaw lines and glistening white teeth. Filters have a fascinating ability to totally transform you into a picture-perfect imagined self, but it may come at quite a cost.
But extreme use of the filters could literally end up costing people fortunes. By repetitively applying these filters, users may start to desire the perfected image they see, making cosmetic surgery appealing for many. The perfection is, of course, impossible to achieve as these filters have been specifically designed to be totally unrealistic.
Located in the heart of Mayfair, London, the aesthetics doctor, Dr Ahmed El Muntasar, professes he is wholly against the idea of using photoshopped image references for his clients, as he believes this provides unrealistic expectations. He says: "Once you introduce this kind of modification, people start spotting flaws they probably never did before and I think that really contributes to mental health issues."
View this post on Instagram

A doctors number one goal is clients comfort, needs and making sure they are happy with the results 👼🏻 our lovely @sophiahadjipanteli in clinic for under eye filler (tear troughs). 😍 this is a very demanded treatment as many clients feel they suffer with dark under eye hollows and what to achieve a more enhanced brighter eye 👀 DM for Info 💌 #BlessedByAhmed
He also disclosed that there has been a dramatic increase in the demand for cosmetic procedures in his clinic over the past year, and stated that: "There has been a palpable shift from patients coming in and bringing a photo of a celebrity like Angelina Jolie, whereas now it's common for people to come in with a severely edited photo of themselves."
Through societal bombardment of perfection, and validation of external beauty, some people are said to suffer mental illnesses such like body dysmorphia, eating disorders and depression as a result. The possibility that your mental health could suffer as a result of something like an Instagram filter is an off-putting thought for many. A quick browse through the filter gallery on Instagram shows many are using extreme filters on their images, including Teresa Fogolari's image of Andrea Esposito, which jokes that it is a botched surgery.
Creator of some of the most popular filters circulating on Instagram right now Maria Pikalova, also known as @holymariia on Instagram, is not concerned by the criticisms of her filters. She says: "I know that there are people who speak badly about my filters and say that it makes girls feel less beautiful without them, but this is completely wrong, it's just for fun." Her intent wasn't to to create something that would harm people, but instead, bring joy to people. She says: "I always knew that I wanted to be a man of art and create something new that people would love and I'm very glad that so many people support me in this."
View this post on Instagram

NEW FILTER ✨. . . . #picsart #tmblr #photoedits #picedit #picedits #art #cheadsmagazine #of2humans #grungeblog #softgrungeaesthetic #softgrunge #aesthetically #flowers #nakidmag #digitalavantgarde #inspiration #insp #holymary #holyland #NAKIDmag #fffemales #classyvision #classystreetweargirls #picsart #picsartstudio #classystreetweargirls #minimalfashion #strwrde #90sstyle #fashionmoment #fashionfuckery #cozystreetwear #classyvision
An Instagram following of 656k (and growing daily) makes it clear that Pikalova's Instagram filters are generating an infectious buzz. Accompanied by a list of celebrity endorsers, including the likes of Kylie and Kendall Jenner, Bella Hadid and Ariana Grande, it's likely they're going to be around for a little longer.
As with everything, there are pros and cons to Instagram filters, but as of yet, there is no solid evidence to prove that they're negatively affecting our self esteem or causing mental health disorders. However, it's important to remember that they are highly unrealistic – and you shouldn't even think about trying to achieve the look they give you, because, frankly, it just isn't going to happen.