Instagram Handheld Console for Instagram & Social Media Users (2020)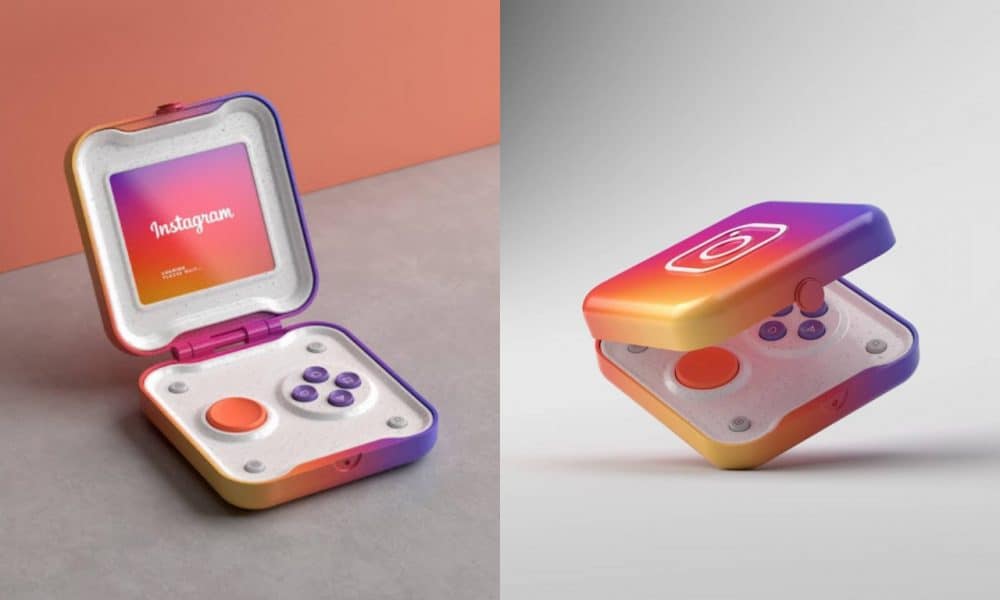 In this digital age, many people cannot live without social media, especially Instagram. According to an article about how much time do people spend on social media in 2019 on Medium, it revealed: "roughly 45% of the world's population use social media, with an average of 2 hours and 23 minutes spent per day on social media."
Julien Rivoire, a French 3D artist and art director designed a 3D rendering of the Instagram handheld console. He recently uploaded the design on his Instagram account @julienrivoire and it went viral on the internet. "I think this will blow up", "101% will buy!" Many comments reflected that they would love to buy one if Instagram officially produces it.
View this post on Instagram

Instagram Handheld Device. Also includes a virtual keyboard. – #stilllife #art #3drender #cinema4d #joystick #90s #90saesthetic #c4d #instaart #julienrivoire #photography #maxon #design #cg #mdcommunity #visualfodder #dailyrender #retrogamer #retrogaming #hypercub3 #digitalart #graphics #redshift3d #productdesign #graphicdesign #howiseedatworld #xuxoe #gadget #motionmood
THE VERGE interviewed him about the inspirations of his artwork.
"I always loved retro tech, especially from the '80s and '90s. I love their shapes, the small (and sometimes complex) details, and the variety of materials used."
The flip-open design evoked the nostalgic memory of playing Nintendo's Game Boy in the '80s. A comment on his Instagram post said: "Reminds me of the Polly Pocket series. What a throwback!" Julien replied and admitted that it was indeed the original inspiration of the concept.
Although the Instagram handheld console was only a 3D rendering and it was not an official product of Instagram, it was designed with small details. The petite and handy device has buttons for liking, sharing, commenting and saving with the exact same icons as Instagram. The device also includes a virtual keyboard.
For those who are interested in his artwork, you can find out more intriguing designs on Julien's website.