[2020] In the Kitchen With Butter & Scotch's Dark & Stormy Caramel Corn For Halloween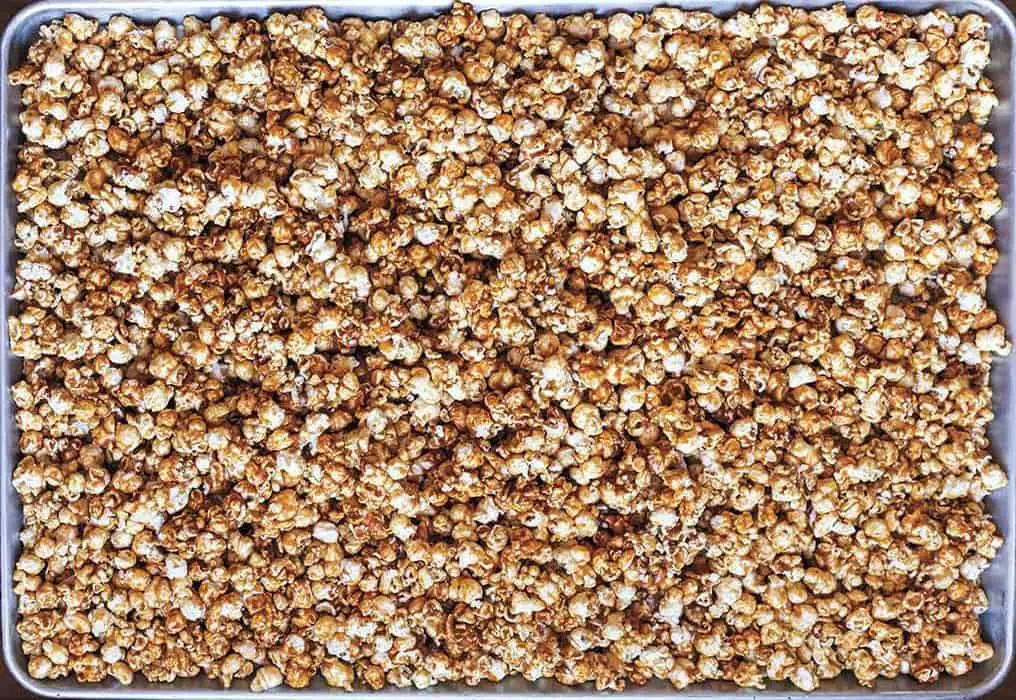 This blog is updated in 2020
Halloween is fast upon us, and that usually means — among other stuff — an evening to addiction in a few not-so-healthy candies that remind you of your childhood. Why not try an adult homemade popcorn this year for your Halloween celebration? This Dark & Stormy Caramel Corn was made by Keavy Landreth and Allison Kave, the mastermind bakers behind Butter & Scotch, the new "bar and bakery of your dreams," and comes from their new cookbook Butter & Scotch.   It's inspired by one of my favorite cocktails, the Dark & Stormy, and must be my go-to snack for movie night from now on! —Kristina. How to make popcorn at home? This blog is going to teach you how to make popcorn with butter and how to make popcorn kernels.
Why Keavy and Allison love this recipe: We love this recipe for so many reasons. It's one of the first creations that we developed together when we started Butter & Scotch, it's salty and snacky and extremely addictive, and somehow it kinda tastes like Froot Loops??? The merging of fresh ginger, lime, and dark rum has a confirmed track record in cocktails, and this popcorn proves it works perfectly in the snack realm as well!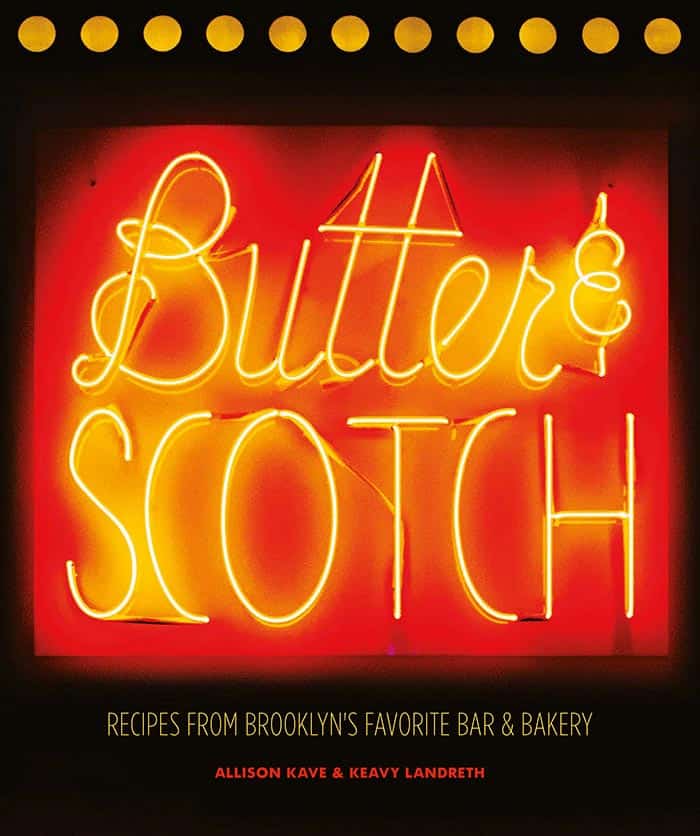 Photography by Molly Landreth and Jenny Riffle; from Butter & Scotch, ABRAMS, 2016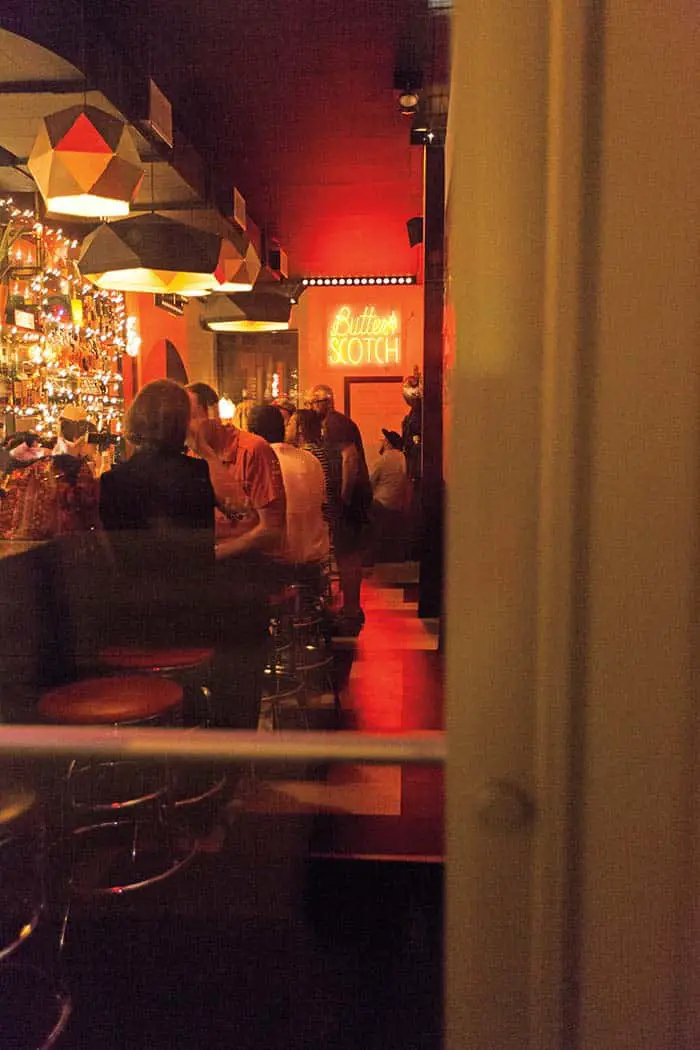 All the content in this blog is the property of aninspiring. Kindly refrain from plagiarising the content of this blog.


Dark & Stormy Caramel Corn
Makes approximately 14 cups (210g)
This is a flavor joyride: The lime zest hits you right away, while the ginger comes on strong at last. It's really important to use fresh ginger when making this caramel corn; the flavor is so much brighter and gives the corn a little kick. We also use Gosling's Black Seal Rum, which is the trademark rum of all Dark & Stormy cocktails and gives it that creamy vanilla note that perfectly supplements the other bold flavors happening here.
Ingredients (Homemade Popcorn Seasoning)
— 1 cup (200g) sugar
— ½ cup (1 stick / 115g) unsalted butter
— ¼ cup (60ml) light corn syrup (see note below)
— ¼ teaspoon baking soda
— 3 tablespoons dark rum (we like Gosling's Black Seal Rum)
— 1 tablespoon grated peeled fresh ginger
— 2 teaspoons kosher salt
— Zest of 1 lime
— 14 cups (90g) popped popcorn (from about ½ cup / 100g kernels)
Instructions
How to make popcorn from corn? Preheat the oven to 325°F (165°C). Grease two rimmed metal baking sheets and set aside.
How to make popcorn sweet? In a large and high pot, heat the sugar, butter, and corn syrup over medium-high, stirring until they are well merged. Cook the mixture until you smell the caramelized sugar and see it turn a light amber/golden color. Remove the pot from the heat and whisk in the baking soda. Then whisk in the rum, ginger, salt, and lime zest (caution; the caramel will release a lot of steam, so guard your hands). When all the ingredients are mixed, fold in the popcorn using a heatproof spatula or wooden spoon. Keep folding, pulling caramel up from the bottom and over the popcorn, until it is well coated.
Spread the popcorn out on the baking sheets and bake for 20 minutes, pulling it out every 5 minutes to fold and toss to perfectly coat the popcorn with caramel. Remove the popcorn from the oven to chill completely (this takes about 20 minutes), then serve or seal in airtight bags.
The caramel corn will last for up to 5 weeks when kept in an airtight bag away from moisture.
Note: If you're completely opposed to using corn syrup, you can substitute honey here, but be careful that you'll definitely get a pronounced honey flavor (which, depending on your palate, might be a wonderful thing!).

About Keavy and Allison: Keavy Landreth and Allison Kave are the founders of Butter & Scotch, Brooklyn's first dessert and craft cocktail bar, located in Crown Heights, Brooklyn, NY. In 2014, Keavy and Allison founded their Butter & Scotch storefront, which has received wide cheer and press coverage. The bakery has been covered by New York Magazine, Nylon, Eater, USA Today, Refinery29, the New York Times, Grub Street, the TODAY show, Food & Wine, Bon Appétit, and more. Before teaming up for Butter & Scotch, Keavy and Allison each had their own successful dessert business. Keavy founded Kumquat Cupcakery in 2007. Allison opened her boutique pie company First Prize Pies in 2010, after winning the Brooklyn Pie Bake-Off. Her cookbook, First Prize Pies, was published in 2014.  Butter & Scotch: Recipes from Brooklyn's Favorite Bar and Bakery is Keavy and Allison's first cookbook together.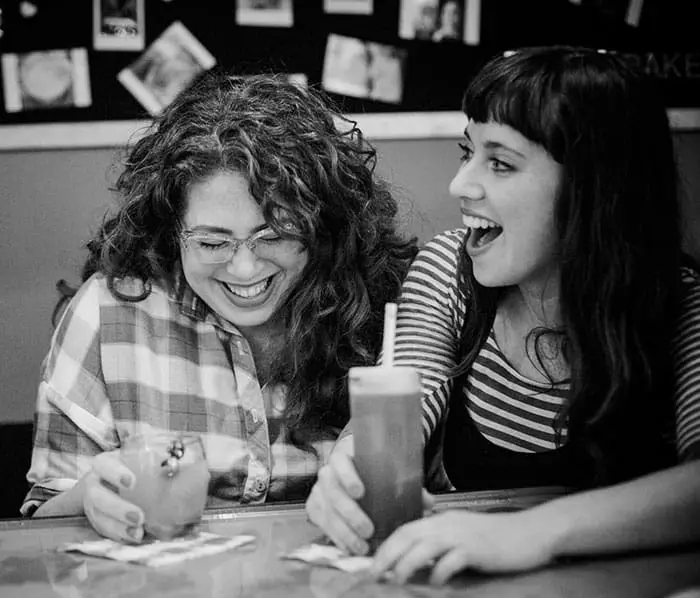 All the content in this blog is the property of aninspiring. Kindly refrain from plagiarising the content of this blog.