How to do Shopping Sustainabily with a Conscience (2020)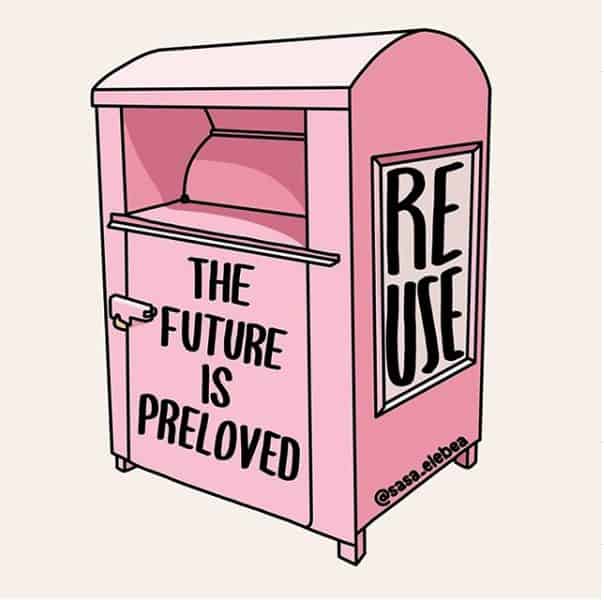 Fast fashion focuses on speed and low-costs to deliver frequent collections inspired by catwalk shows, recent trends and celebrities. The current fast fashion industry is unsustainable and has a particularly negative effect on the environment; from polluting waterways with toxic chemicals to sending millions of tonnes of waste into landfill.
As sustainability in the fashion industry becomes a popular topic of discussion in 2020, smaller independent fashion shops are becoming more sustainably aware, attracting local customers who care about how fast fashion is impacting the environment.
Daniel Puddick, founder and CEO of Sundried Activewear, launched his fashion brand in 2016. Puddick started by hiring an experienced brand manager who has worked for brands such as Sweaty Betty and Lacoste. He also hired a business partner, Daniel Mulholland, who is also co-founder of the brand. Puddick has previously worked and co-owned Sunglasses Shop.
"I wanted to launch a new business that my children would be proud to be associated with in the future. I know how important sustainability is and back in 2015 or 2016 we were right at the forefront of the eco-conscious movement," he says.
Puddick has a strong opinion on fast fashion brands and their effect on the environment. He hopes that it will not last and believes fast fashion brands need to change as soon as possible. He also believes the public should be educated about the impact fast fashion has on the planet.
"The general public needs to be educated on the dangers of fast fashion, both to the planet and the people working in the industry. Sundried has always aimed to lead by example and show how it can be done. If a small start-up like ours can be ethical and sustainable, so can big brands. Since we launched, this is exactly what has happened and global brands, like H&M, are now also promoting sustainability."
Sundried uses sustainable raw materials, such as recycled plastic and recycled coffee grounds to manufacture its clothing, which not only reduces waste but actively helps to clean up the planet by giving non-biodegradable materials, like plastic, a new lease of life.
Puddick also makes sure that employees are being treated with as much care as possible. "We audit all the factories we work with to make sure they are up to the highest standards, treating and paying their workers fairly. Here at Sundried, we have a daily active initiative called EHOH, which stands for every hour on the hour, whereby we get up from our desks and do physical activity for ten minutes every hour. This prevents lifestyle-related diseases and employee illnesses as well as boosts morale and productivity."
Running a sustainable business, shop owners face many social, environmental and economic challenges. Puddick says the main economic challenge of the business is, "raising capital to be able to produce the clothing that they then sell. Before we can sell any products and make money we have to invest a lot of money in researching and developing the products and buying stock from the factories. We have managed to raise capital very successfully so far and we should start turning a profit next year, which will mean we can put more money back into developing new exciting products."
Research suggests we are reaching the point of no return in regards to climate change. The word spreads quickly through the power of social media and technology, and consumers are realising that continuing on our current trajectory will further damage the planet, and we can certainly still love fashion while being aware of the environment at the same time.
Consumers are now asking big brands where their clothes are being made, if they are sustainable and ethical, and whether they are making a conscious effort to produce less waste. "The textile industry is hugely damaging to the environment with the amount of energy and water used to manufacture new clothing and the amount of wasted clothing that ends up in landfills," says Puddick.
"Consumers demanding sustainable fashion means more brands are starting to introduce it, which can start to reverse the global plastic pollution crisis as well as encouraging people to think twice before purchasing cheap clothing that gets worn once or never at all and then discarded," Puddick continues.
Bronwyn Lowenthal is an independent shop owner from Brixton, London. Lowie opened in 2002 and has run for 17 years. The store features a variety of ethically-made garments, including high-quality knitwear. Many knit pieces are made from hand frames, meaning no electricity usage goes into production. Lowenthal was not originally going to start a sustainable shop. She believed consumers opinions and actions on fast fashion were not going to change.
"I think as much as we shout about the fact that, as a society we are throwing stuff away, we see it in every newspaper, every day there are articles about the planet crisis, but people don't seem to change. It's been a feeble change to people's attitudes, however, we still need to educate people about where and what they are buying," says Lowenthal.
Lowenthal initially thought she would be a retailer, but she has always wanted to own her own business. Now she owns her own fashion brand and it made sense for her to make sure it is sustainable. "My life involves being sustainable anyway so I think of everything from a sustainable perspective".
Lowie also sources recycled cashmere from workers in Bulgaria, and this allows its pieces to have a lower carbon footprint. To make sure its products do not end up on landfill, Lowie offers free repair for life on all of its products. Lowie also has a programme called Revolve Lowie where customers can bring their old Lowie garments into the store and gain a 20% discount on new products.
Phil Loyely is the founder of sustainable vegan shoe brand Eco Vegan Shoes. The company moved to the Netherlands in 2016. Loyely has produced shoes for other companies in the past, however after becoming vegan he decided he wanted to produce the best possible shoes with the least harm to people, animals and the environment. Eco Vegan shoes are produced in Portugal and most of its materials are made by a Swiss company called Schoeller, which is innovative in producing sustainable materials. Loyely says: "We want to produce shoes that do the least harm, this means selecting other materials and production methods but also having better working conditions."
Loyely also states that there are many social and economic challenges with running a sustainable business. "Sustainable products are gaining popularity but that also attracts big companies to produce sustainable products. It is rather hard to compete with these as their production facilities are much bigger and therefore they can produce cheaper products."
He continues: "There is also a lot of greenwashing going on, companies claiming to offer sustainable products but just offer green marketing."
If you are thinking of making your business sustainable or thinking of starting up a local business, Loyely advices: "It is much more fun to do business with a clear conscience."
Here are 4 simple ways to shop sustainably:
1. Shop second hand
Instead of heading to the January sales and spending your money on fast fashion brands, visit a charity shop. You can find some wonderful garments in charity shops, including a bunch of rare vintage finds. As well as helping the environment and sustainability movement, you are also supporting and donating to a great charity.
2. Carry a tote bag
By carrying a tote bag, you are automatically cutting out plastic bags which are very harmful to marine life when they end up in our oceans. With loads of different styled tote bags available now, you will be spoilt for choice.
3. Wardrobe clear out
Make sure you are clearing out your wardrobe every six months. Instead of throwing unwanted clothes in the bin, keep them out of landfill by donating to charity shops.
4. Support independent sustainable shops
Instead of always heading to fast fashion brands on the high street, why not check out small independent stores in your local town that support sustainability?