How Can School Students Earn Money Online During Lockdown? Real Ways For College Students To Make Money From Home In 2020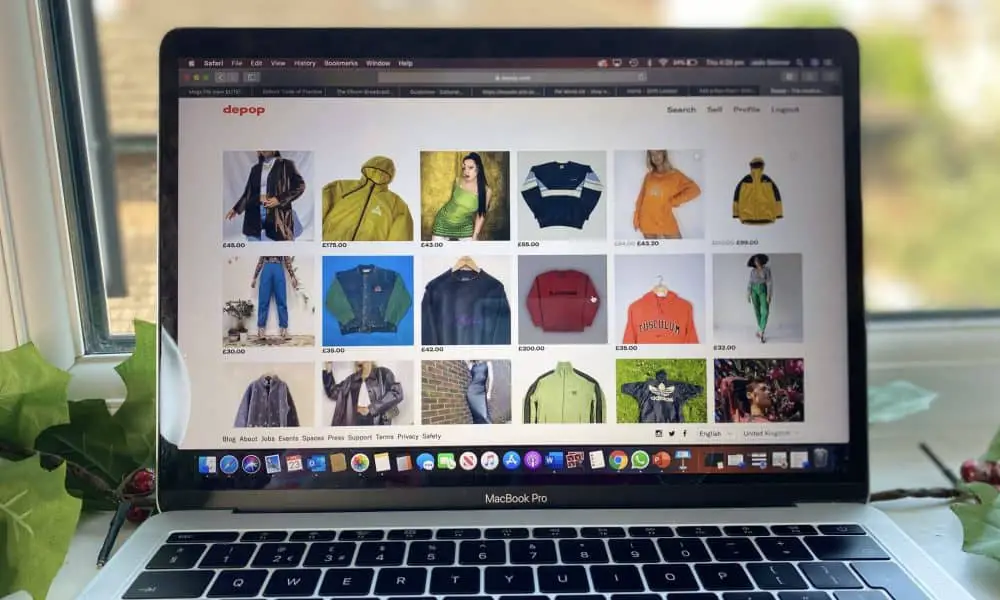 Coronavirus is forcing students across the globe to change their usual ways of life. With everything we know as normal changing on a daily basis, we are having to adapt. And, even though students are still able to complete their degrees, rents, bills and household needs do not just stop altogether.
There are very few ways of making money during lockdown. 77% of students work a part-time job whilst studying, the majority of which are in retail. With strict government rules to not leave the house unless essential, having a job and an income is pretty challenging right now.
Here are a few ways students are thinking outside the box…
Online tutoring
Danielle Kidd studies Film at University of Roehampton in London. With her usual term time job of Student Ambassador and summer job of Lifeguarding both out of the question, Danielle has had to adapt. Roehampton University offered its student ambassadors a chance to work from home through the application Unibuddy. The site offers new students a chance to chat to existing students about their courses and much more. "I have taken part in online open days, talking to students and am still doing my job as a student ambassador from home. I still get paid for this too," says Danielle.
Sadly, not all universities offer this luxury. But who says you can't tutor online? That's practically the same thing. There are numerous sites such as https://tutorful.co.uk and https://owltutors.co.uk/tutor-section/online/ that give students an opportunity to use their knowledge and help others online, while earning money.
Start your own business
Back when we had the freedom to live normal daily lives (feels like years ago, we know), an upcoming trend for students was starting their own businesses. With no need for a degree in beauty, young people started to become eyelash technicians and beauty therapists. Anyone can take a training course in becoming a lash technician. Of course, savvy students picked up on this pretty quick. Before we knew it, there was an affordable lash technician at every university.
Lauren Brannon (@lashesbylaurenb_x), an economics student at University of Nottingham, started her own eyelash business whilst still studying back in January. Since then she has built her own client list and earns roughly £150 a week. "The (lash training) course was fairly cheap compared to how much I could make" says Lauren. "I could easily do it from my uni bedroom and there weren't many lash techs in the student area where I live either, so I saw a gap in the market".
"I could easily do it from my uni bedroom"
However, during a period of social distancing, the ability to continue a lash or beauty business has become practically impossible.
But there are some ways lash technicians can earn their income. "I was planning on making personalised fake lashes, it's just going to take months to have them delivered. Other lash businesses have started to sell gift vouchers for the future," says Lauren. Luckily, her long list of loyal customers are all waiting patiently for her return. So even though this business is not something completely achievable right now, what's stopping you from planning ahead and starting as soon as we are free!
The one and only Depop
Fashion Journalism student at London College of Fashion, Louelle Loreti has utilised her love for fashion during lockdown, making around £150 in the last 2 weeks. And law student Olivia Godfrey, at University of Kent, is using fashion to make money.
We are all aware of the global fashion selling site that is Depop. Students have always used this platform as a way of making a bit of pocket money but in a global pandemic, students are clearing out every inch of their houses to find things to sell. And, luckily for us, online shopping habits have increased massively. 40% of people are now doing more online shopping than before. Not only can you make money from Depop but you are also being sustainable by encouraging the recycling of clothes. So, if there was any time to sell, it's now!
"I'm selling lots of clothes online through Depop and United Wardrobe," says Louelle. "Personally, I'm always busy with finding ways to be as sustainable as I can, so I thought this would be the perfect way".
You may be thinking, how can I sell if I can't leave my house to send parcels? Well Depop has you covered. Its dedicated FAQs page for how users can still sell during Covid-19.
Get your creative juices flowing
So, just because we are stuck at home does not mean money making is out of reach. With the gift of added time on our hands, start thinking about what you could do if you're in need of that extra bank account boost. And, if all else fails. At least we have our student loans!