Here is a Gift Guide For You to Enjoy Organic, Local, Artisanal Christmas (2020)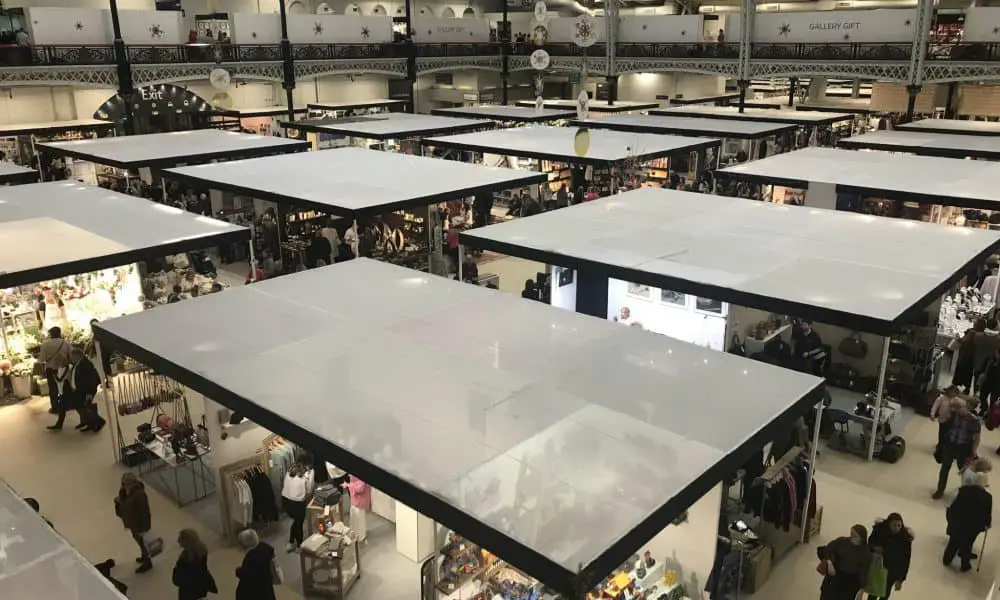 It's that time of the year again. The dreaded dark before four, the cold winter mornings and, of course, the struggle to find the perfect Christmas gifts. And if it's not the act of buying or sacrificing oneself on Black Friday, then it's the unnecessary and the unwanted gifts chucked at you for the sake of it. Why do we gift?
Gifting is supposed to be meaningful, but let's be honest, we've all suffered through receiving a questionable present and the guilt when you have nothing to give back.
And what about re-gifting? Is it so awful? I'm not ashamed to say that I've done it. If you've seen Saturday Night Live's sketch The Christmas Candle, you can laugh along with me. "The gift of having a gift to give away" sums up how grateful we are to that candle – a candle that gets passed along from your boyfriend's mum to you to your neighbour, who will probably give it to someone else.
Ziffit, a consignment website and app, unveiled in 2016, says that the UK receives 81 million unwanted presents each year. The same report says that one in ten gifts end up in landfill. One way to avoid this is to buy less and choose more meaningful gifts, while thinking consciously about the impact it could have on the planet.
Launched in 2001, The Spirit of Christmas Fair is the best place to get your conscious Christmas shopping done. With nearly 800 stalls, the fair expanded from a high-end interior show to fill a gap in the market. You can buy Christmas puddings and mulled wines all in one place, as you merrily stroll through the stalls humming Christmas tunes.
Fair director Cathrine Thake says: "People are willing to spend a little more on the gift if they know it's sustainable, organic or British and that has come from a small maker."
If you are a serious gift giver and you are prepped and ready to go, _shift compiled a list of niche presents for the whole family. Included are some smaller stocking fillers that are nicer than a candle and that vegans can enjoy too.
For women and girls of all ages:
Rock & Ruddle's personalised natural bristle brushes are a great gift. Hairbrushes are always useful and having your name on it makes it special.
Co-founder Alexandra Rock says: "We have delightful characters for the young and the young-at-heart including unicorns, fire trucks and ballet dancers. Our personalised range offers flowers, sailing boats, ducks, rabbits, stripes… something for every taste."
The brand also supplies mini versions for your bag or a brush-and-comb set, which make great stocking fillers.
For the aunts, grandmothers and mothers:
One of our favourites – and one this writer was lucky enough to receive – is a robe from One Hundred Stars. Perfect for a vacation (or stay-cation), these screen-printed designs have made Christmas day even cosier. In a partnership with Kew Gardens, One Hundred Stars offers a range of gorgeous floral prints.
For the boys and girls:
Give the gift of imagination this year with paper crafts and activities from Clockwork Soldier. If a book is too boring, 3D sharks, solar systems, robots and superheroes all go down well with the under-12s and keep them busy on Christmas morning.
The best part is they are recyclable too. According to Clockwork Soldier, all its products are certified by the Forest Stewardship Council. "When you see the FSC logo on the back of our packs, you can rest assured that the product is made from paper and card that is recycled or sourced from sustainably managed forests."
For fathers, grandfathers and uncles:

Socks for Christmas? If you are going to do it, make it fun with novelty ones from Socksmith. Created with graphics and fun designs like sushi, Corgi's and bicycles, you're guaranteed to amp up the sock giving this year.
And for the hosiery-phobes, Wicket Ideas is a great brand for sport fanatics. Featuring Rugby ball wine coolers, cricket ball doorstops and cycling prints, pick a sport and Wicket Ideas will have a unique gift.
For the stocking fillers:
Briscoe's Artisan Jellies are perfect on toast or roast. With deliciously fun flavours like rosemary, mulled wine or cinnamon and cranberry you can't go wrong with any of these vegan spreads. Briscoe's also carries chutneys and sets, and are the perfect gift to travel with if you are visiting someone this Christmas.
On her top tips for gifting, Catherine Thake says: "Choose something original and different, something sustainable and something personal to them. Think outside the box."
Have a Merry Christmas and now you know – no more candles or bath sets. Unless it's Jo Malone.