30+ Healthy Products That Will Make Your Quarantine Smooth (2020)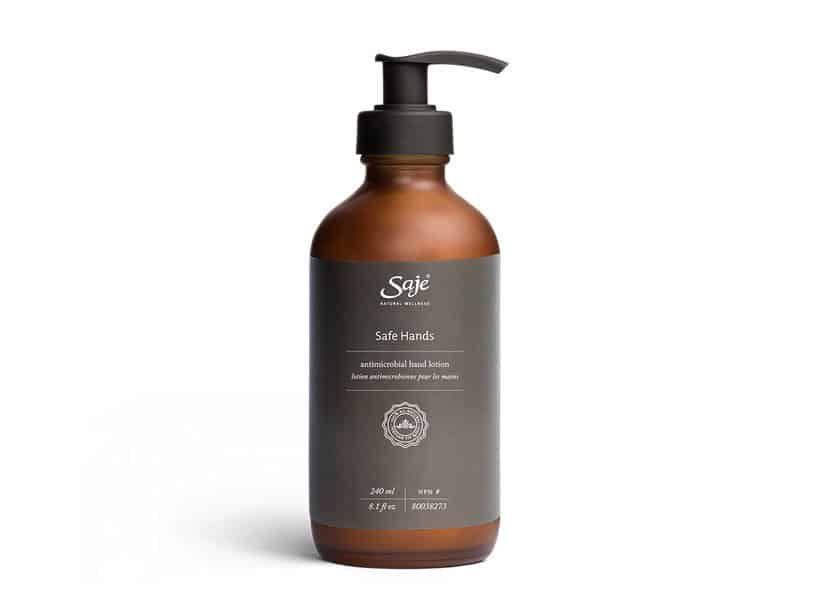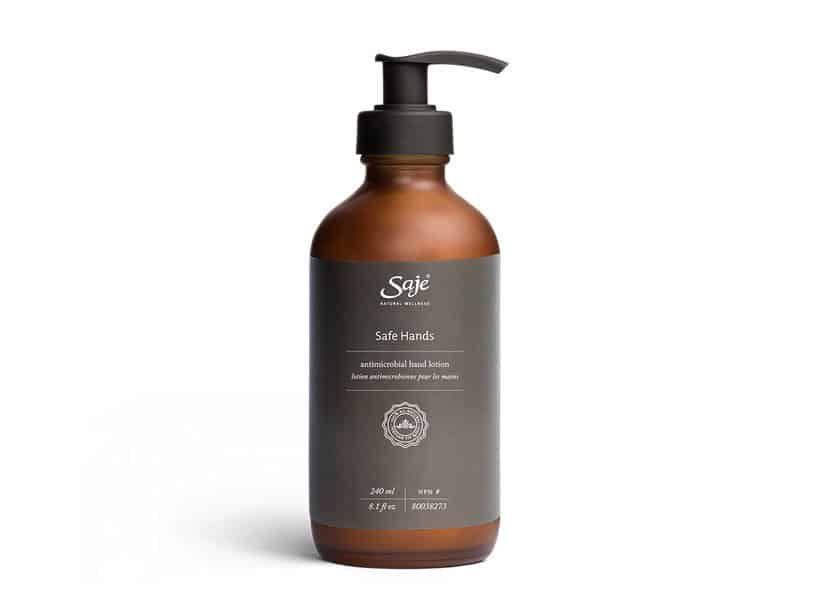 Photo Credit: Saje
Helping hands
"This antimicrobial lotion is the answer to all of your handwashing woes. Just slather it on post-wash and know that you're healing your hands without spreading germs. Bonus: It smells like tea tree oil and lavender." —Courtney Reilly-Larke, managing editor
Safe Hands Antimicrobial Hand Lotion, $28, saje.com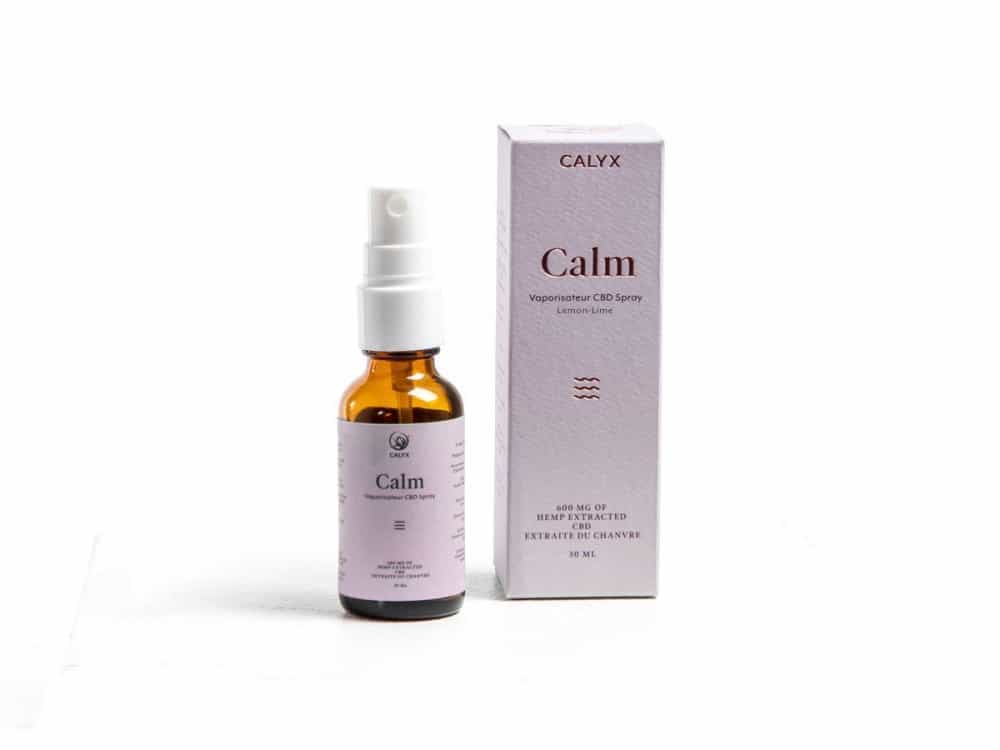 Photo Credit: Calyx Wellness
A dose of CBD to help calm anxiety
"If you've been feeling anxious during quarantine, trust me when I say you are going to fall hard for this CBD oral spray. It tastes amazing, is easy to dose, and works in a subtle way to help ease your mind throughout the day. Plus, you can easily carry the bottle in your purse for an on-the-go dose of calm whenever you need it." —Alyssa Ball, assistant digital editor
Calm CBD Spray in Lemon-Lime, $55, calyxwellness.co
(Here's what you need to know about CBD before your try it.)
Photo Credit: Odacite
Beauty tool for an at-home facial massage
"If there was ever a time to be kind to your skin, it's now. I've been giving my face a little extra love every morning and gliding this gua sha beauty tool post-serum over my skin to help reduce puffiness. Oh, and don't forget to store it in the freezer for an extra refreshing treat!" —Alyssa Ball, assistant digital editor
Odacite Crystal Contour Gua Sha in Rose Quartz, $55, thedetoxmarket.ca
(Learn how to DIY the gua sha technique at home.)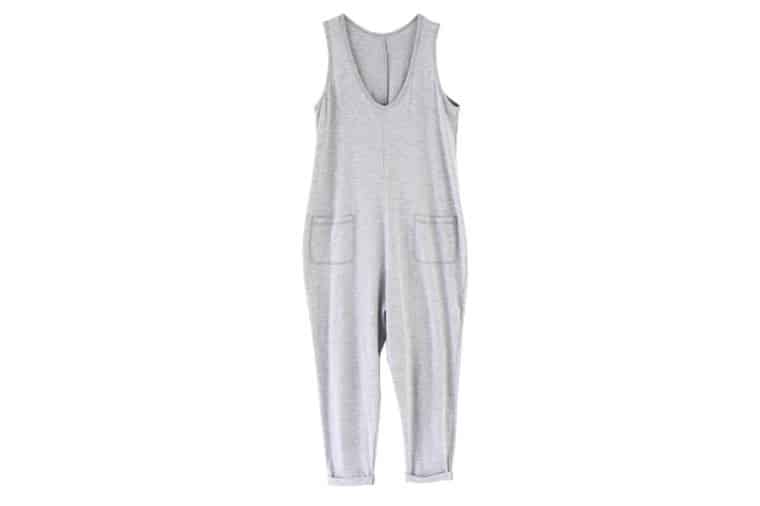 Photo Credit: Smash + Tess
Cute romper to spend your Saturday in
"My self-isolation wardrobe consisted of baggy sweats (on a weekly rotation) until this cute romper arrived in the mail. It's perfect for lounging around, going to the grocery store, or for those long social-distance walks around the neighbourhood." —Alyssa Ball, assistant digital editor
The Saturday Romper, $119, smashtess.ca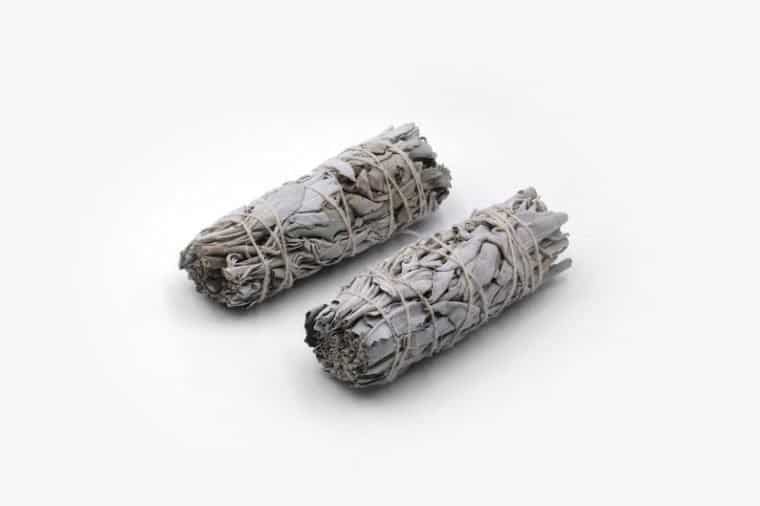 Photo Credit: TaslesoftheWind
Smudge stick to boost positive vibes
"I like to smudge my apartment (and myself) with white sage at least once a week to get rid of negative energy. It's a calming ritual that I've found to be particularly helpful during the pandemic. Tip: Open window(s) beforehand so the unwanted energies can exit." –Alyssa Ball, assistant digital editor
White Sage Smudge Sticks, $15.80 for two, etsy.com
(Here are some other ways to get rid of negative energy.)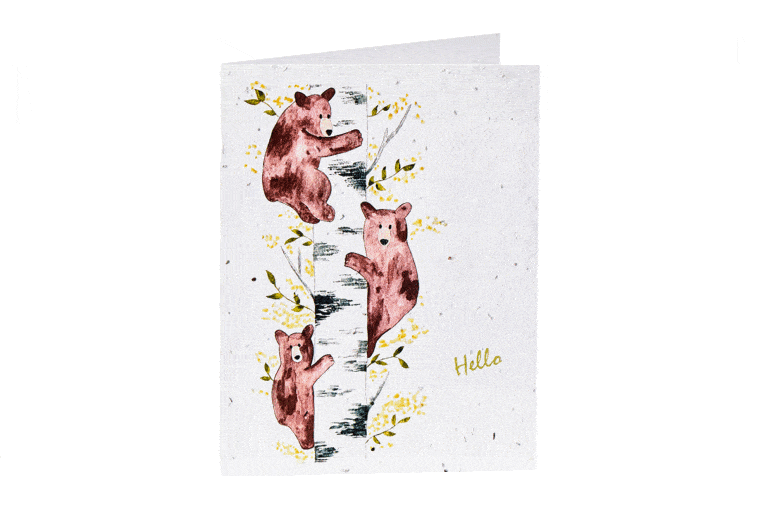 Image Credit: One of a Kind
Cards for hand-written notes to loved ones
"All this physical distancing has us missing our IRL relationships, but a handwritten note can help. It's a heartfelt, tangible gesture for loved ones, that'll (hopefully) leave them feeling a little more connected to you. Since the greeting card options at the grocery store are limited, I'm loving ones by Flowerink Stationery. They're made out of seed paper and embedded with wildflower seeds." –Renée Reardin, digital editor
Flowerink Stationery, Bear Cub Card, $8 each, oneofakindonlineshop.com
(By the way: Did you know little handwritten notes are a great way to show someone they're loved?)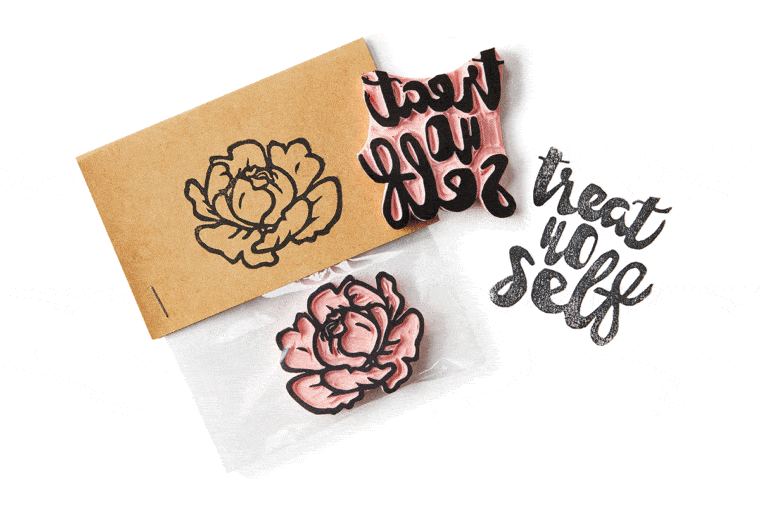 Image Credit: One of a Kind
Stamps for a budget-friendly hand-written note option
"Have too many friends and family members you'd like to send cards to? Lucky you! (And lucky them!) You may want to opt for a budget-friendly option—a DIY option. Make your own cards by picking up some cardstock (the Dollar Store is open, you know), and stamping them with these cute stamps by Owl Paper Goods." –Renée Reardin, digital editor
Owl Paper Goods, Treat Yo Self Stamp, $18, owlpapergoods.com | Owl Paper Goods, Peony Rubber Stamp, $25, owlpapergoods.com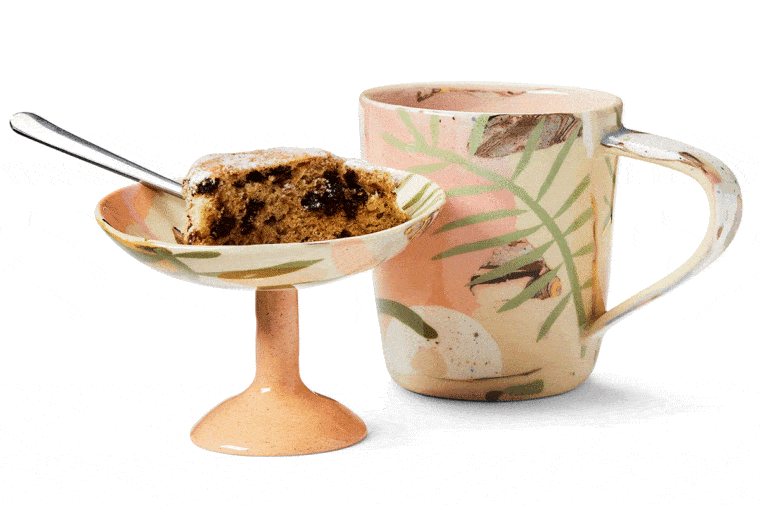 Image Credit: One of a Kind
Pretty dishes to show off your homemade treats via Instagram
"Document your next homemade baked good in the prettiest way possible. (Because, what else do you have going on?) These artsy dishes by Lloma Pottery are great for showing off a slice of your banana bread and/or whipped coffee on Instagram. What's more, they'll elevate your afternoon snack break, making it feel a little more special." –Renée Reardin, digital editor
Lloma Pottery, Mug $60, Bowl $40, etsy.com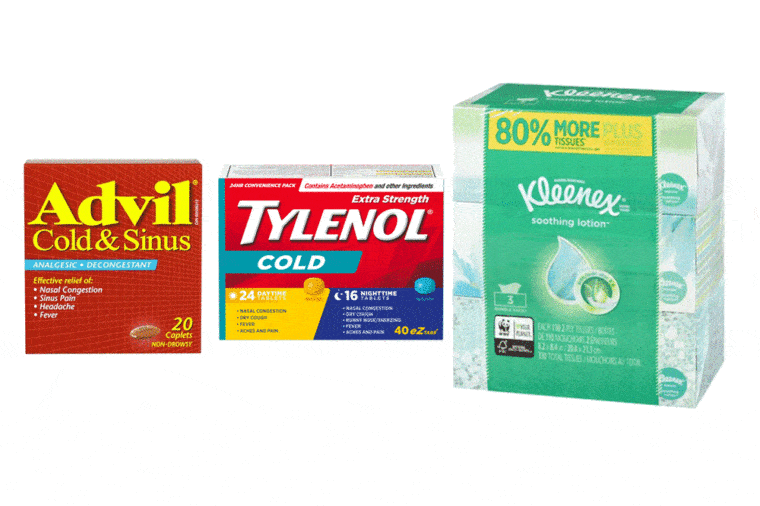 Cold and Flu Care Package
"Kleenex, Tylenol, Advil. I went shopping as if I was taking care of a flu-ridden friend, because if I do come down with something, the last thing I want to do is go out and expose others." —Courtney Reilly-Larke, managing editor
Tylenol Cold Extra Strength Day + Night eZ Tabs, $12, well.ca | Advil Cold & Sinus Caplets, $9, well.ca | Kleenex Facial Tissue + Lotion, $10, well.ca
(Also check out our roundup of the best over-the-counter cold and flu meds.)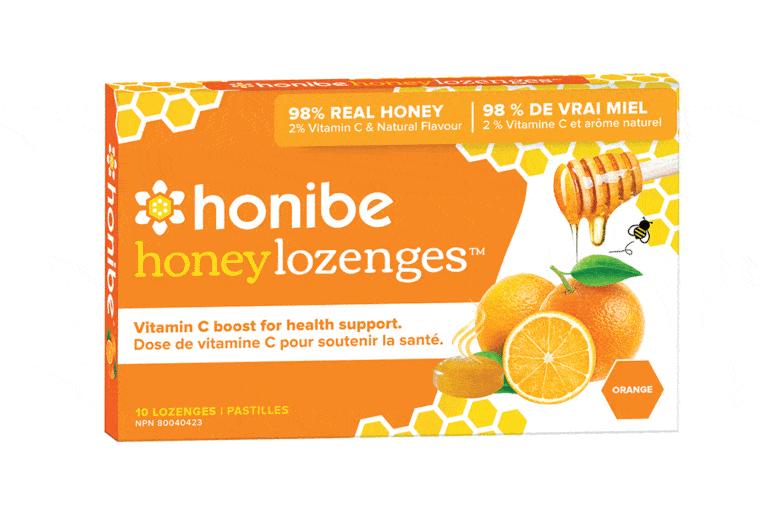 Thermometer and Lozenges
"I picked up cold and flu meds, a new thermometer and honey lozenges for a virus I hope never comes." —Beth Thompson, Editor-in-Chief
Honibe Honey Lozenges, $6, honibe.com
(Check out these sore throat remedies that are in your pantry.)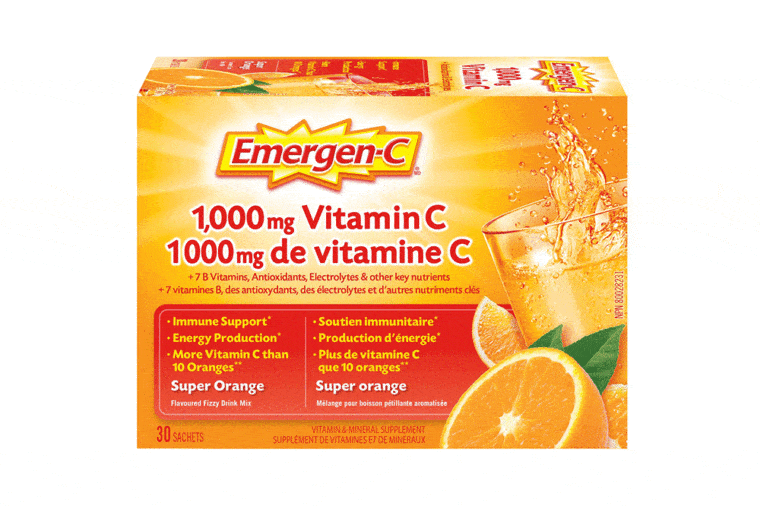 Emergen-C
"I'm a firm believer that this vitamin and mineral supplement keeps my colds from getting worse. Over the years, I've got in the habit of keeping a couple of packets on hand at all times—especially if I'm already feeling a bit under the weather." —Alyssa Ball, Assistant Digital Editor
Emergen-C Vitamin C Super Orange pack of 30, $12, emergenc.com
(You can also try these foods high in vitamin C to help boost your immune system.)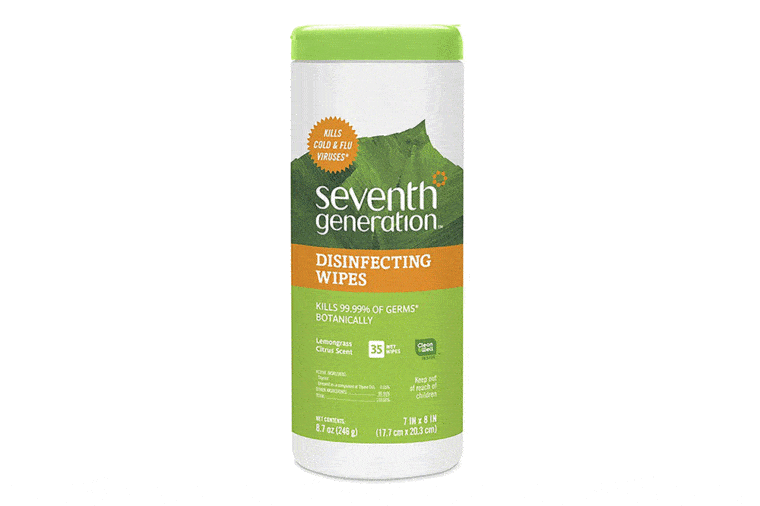 Disinfectants
"I had to stock up on anti-bacterial spray and paper towels. I'm making a point of disinfecting my keys, debit card and all the doorknobs a couple times per day." —Courtney Reilly-Larke, managing editor
Seventh Generation Multi-Surface Disinfecting Wipes Lemongrass Citrus Scent, $5, well.ca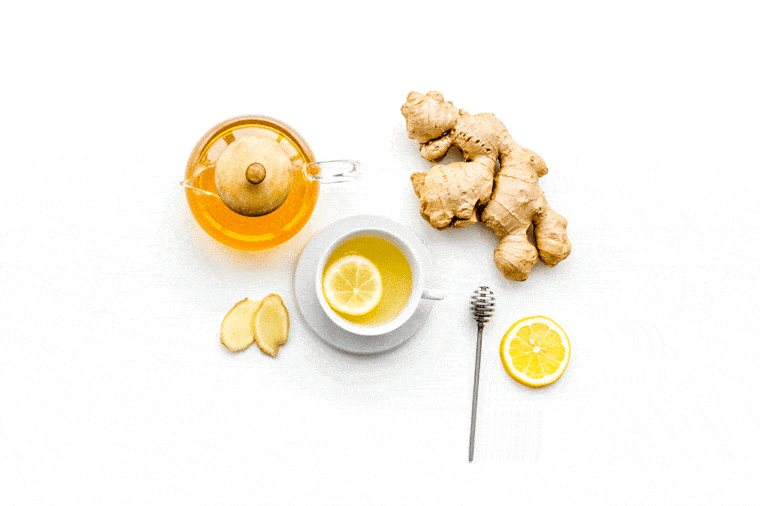 Ginger Tea
"Sick or not, I love making ginger tea because of its countless health benefits: anti-inflammatory, anti-carcinogenic and fights off infections, just to name a few. In my experience, it also does wonders to a sore throat." —Jela Tejada, Editorial Assistant
We love this recipe for homemade ginger tea.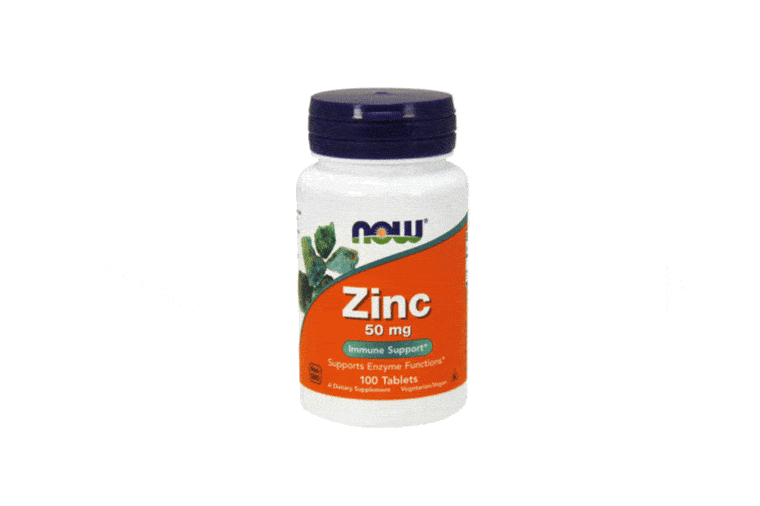 Zinc Supplement
"In addition to my usual, I've been upping my intake of zinc supplements which is known to boost immunity." –Courtney Reilly-Larke, managing editor
NOW Foods Zinc Gluconate 50 mg, $9, well.ca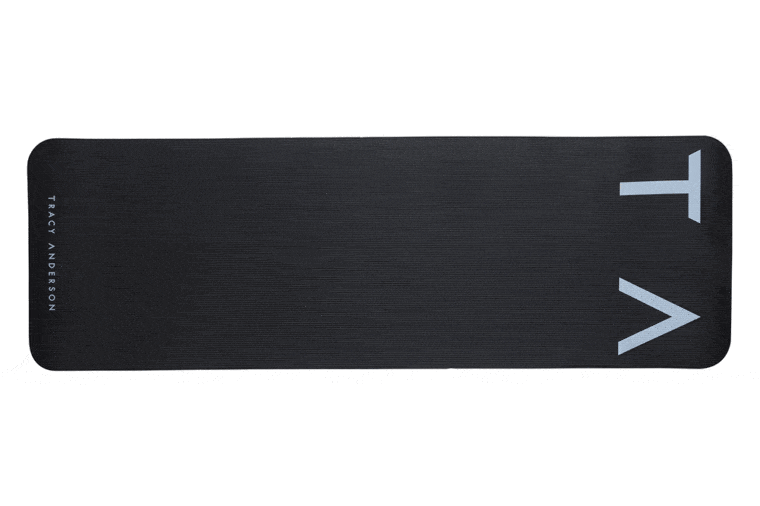 Thick Yoga Mat
"Because of the extra workouts I'm doing at home in quarantine, it was time to replace my 15-year old thin, flaky yoga mat with one that didn't leave my knees hurting or my floor covered in yoga mat shedding. This thick one from Tracy Anderson allows me to get through my workouts comfortably, without unnecessary pain (and an unnecessary mess)." —Renée Reardin, digital editor
TA Mat, $30 USD, tracyanderson.com
(Also, check out our roundup of the best yoga mats on Amazon.)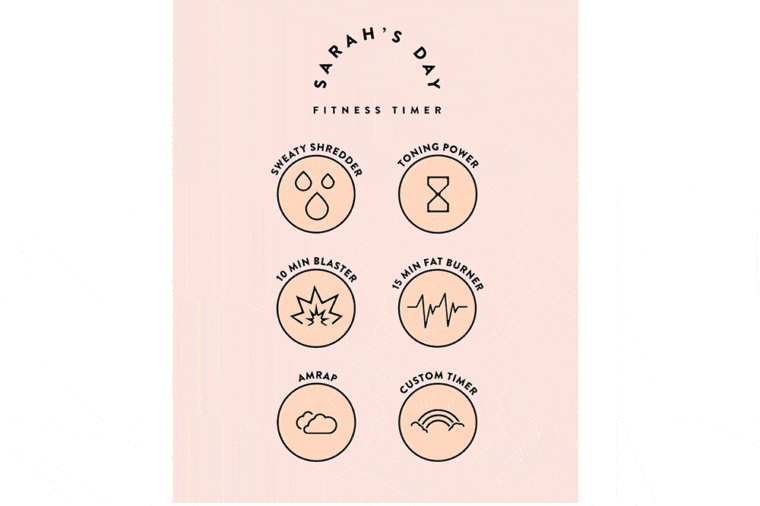 Fitness Timer App
"For the next couple of weeks, I plan on using this app's custom option to create my own personalized at-home workouts. Bonus: Its auditory cues are an effective way to get through a workout without the distraction of being near my phone." –Alyssa Ball, assistant digital editor
Sezzy Timer, $2, apple.com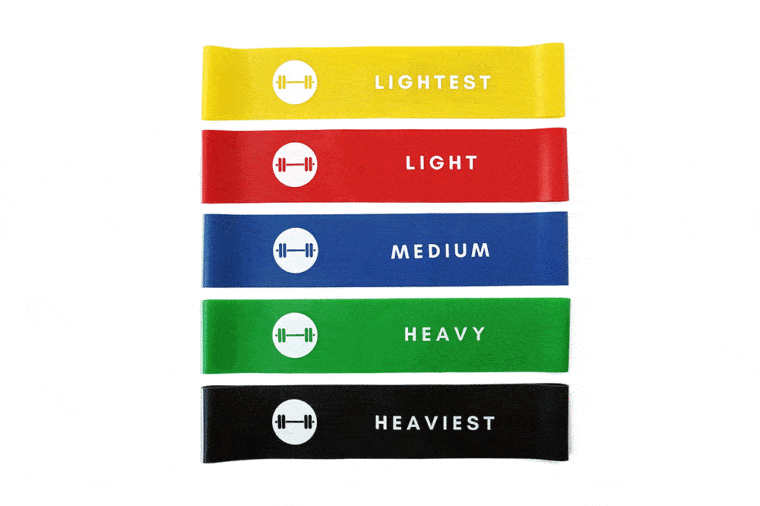 Resistance Bands
"I'm sure you've seen them all over Insta, and for good reason! Resistance bands are a great way to take your basic body weight exercises up a notch. I usually bring one to the gym for warm-up but since that's not an option right now, I've been using them for full-body workouts instead." –Jela Tejada, editorial assistant
Elevans Premium Exercise Bands Set of 5, $22, amazon.ca
(Here are five moves to do with a resistance band.)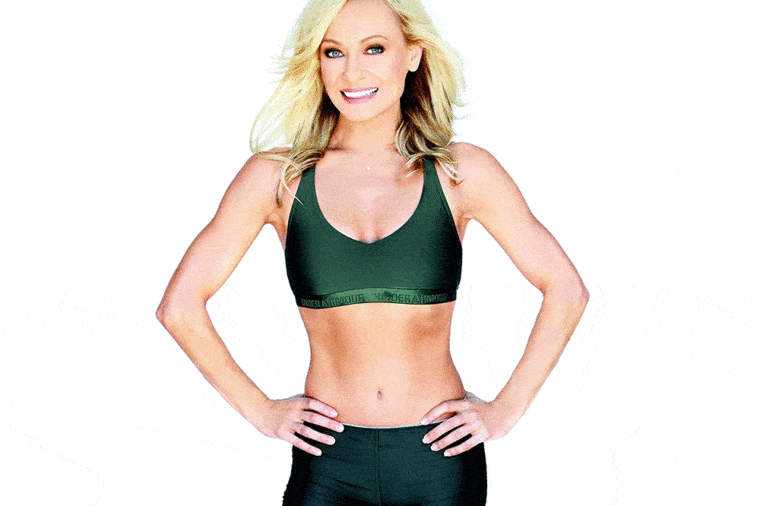 Workout Videos
"I follow fitness trainer @BodyBySimone on Instagram. Several times a week she posts a series of exercises — one day arms, one day legs, one day cardio and so on. I just put them in my 'Saved' folder on IG and follow them as needed. It's a great free resource! " –Beth Thompson, editor-in-chief
Visit Simone De La Rue's YouTube page for more free workout videos, and check out our Q&A with the celeb trainer for more fitness tips.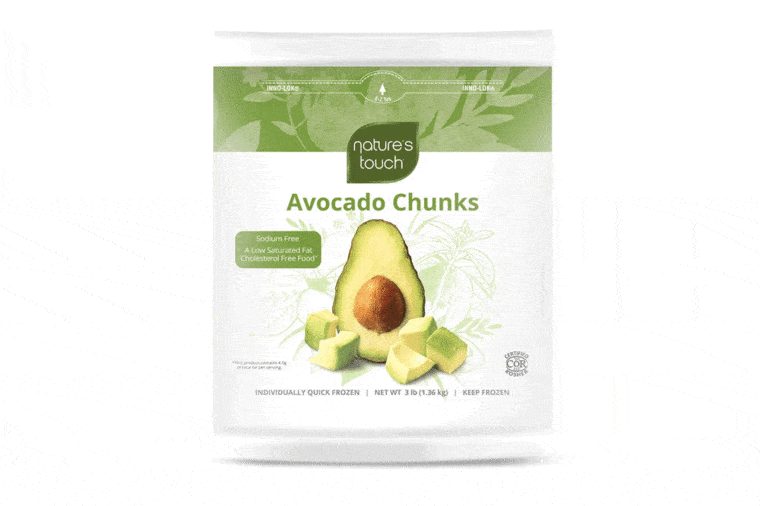 Frozen Avocado
"Anyone who knows me knows about my love for all things avocado. I recently discovered Nature's Touch frozen avocado chunks which make the perfect addition to my smoothies and oatmeal. Since they're frozen, I don't need to go on a (risky) grocery run just to get my fix. And fun fact: avocados pack more potassium than bananas." –Jela Tejada, editorial assistant
Nature's Touch Avocado Chunks 3lb, $10, Costco
(Here's what happens when you eat an avocado every day.)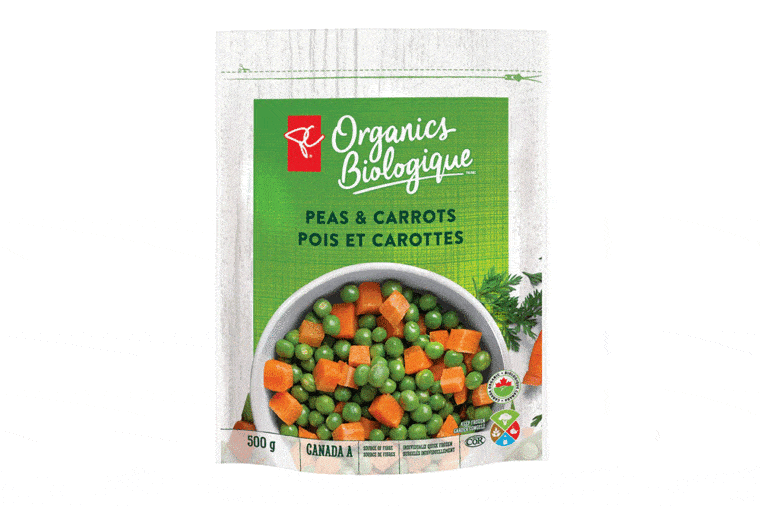 More Frozen Veggies
"When I went to the grocery store last week to get a few items for quarantine, the only organic frozen vegetables left were a mix of frozen peas and carrots. This will now be my side dish for every single dinner, until freedom. Apparently, peas are high in protein, fibre, and micro-nutrients (not to mention, versatile), and carrots are a good source of antioxidants, beta carotene, and potassium, so at least I'm pretty much covered in terms of nutrition." –Renée Reardin, digital editor
PC Organics Peas & Carrots, $7, Loblaws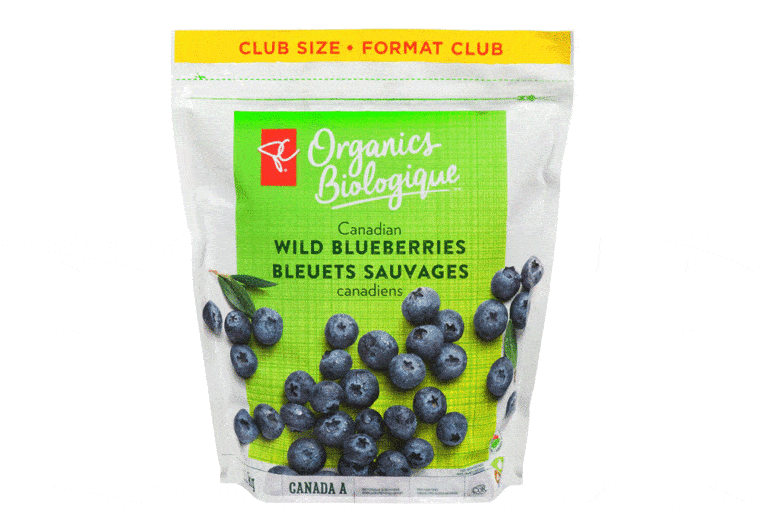 Frozen Fruits
"Starting every morning with fruit is a key part of my day. If I can't leave the house, I don't want my diet to suffer. Usually I eat fresh fruit but for the foreseeable future I see lots of smoothies in my self-isolation." –Beth Thompson, editor-in-chief
PC Organics Wild Blueberries, $7, Loblaws
(Check out these 12 smoothie recipes, all under 200 calories.)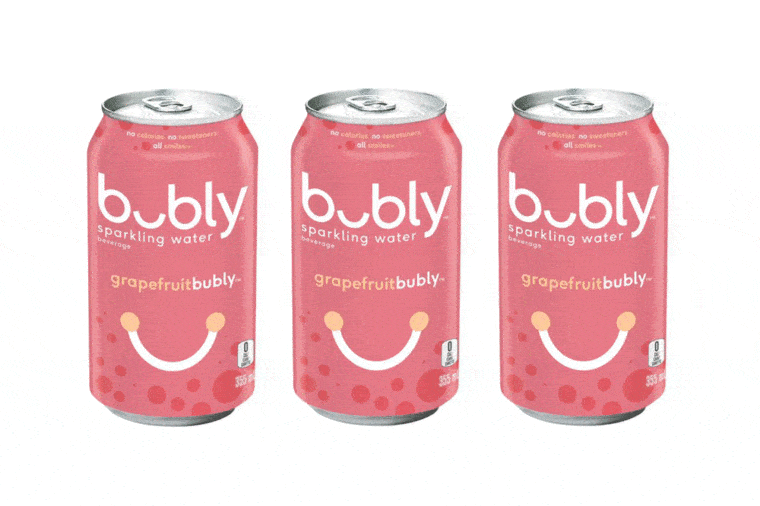 Sparkling Water
"When I'm stuck in the house for virtually any reason, I always find myself over-consuming (candy, coffee, crackers, my appetite knows no bounds). This way, I have a treat that keeps me hydrated with no sugar/caffeine crash." –Courtney Reilly-Larke, managing editor
Bubly Sparkling Water (12-pack), $5, walmart.ca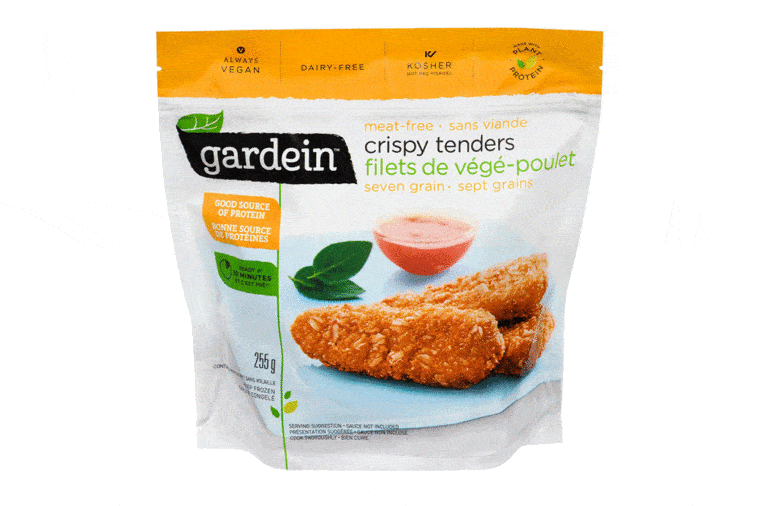 Meatless Chicken Tenders
"I could never be vegan, but these meatless chicken tenders taste like the real thing." –Alyssa Ball, assistant digital editor
Gardein Seven Grain Crispy Tenders 255 g, $5, Loblaws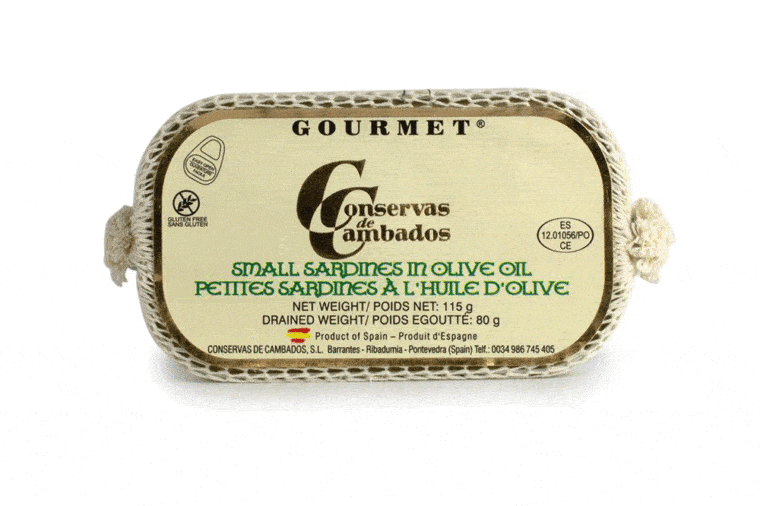 Sardines
"I wanted something other than canned salmon, so I cast my net a little wider and bought sardines. Same great Omega 3 benefits given that it's a fatty fish. But, since I've never cooked with sardines before, it could go either way: May be a great new find or a total disaster. I'll let you know!" –Beth Thompson, editor-in-chief
Conservas de Cambados Small Sardines in Olive Oil, $10, well.ca
(Did you know: Sardines are a great food to eat when you're feeling lethargic?)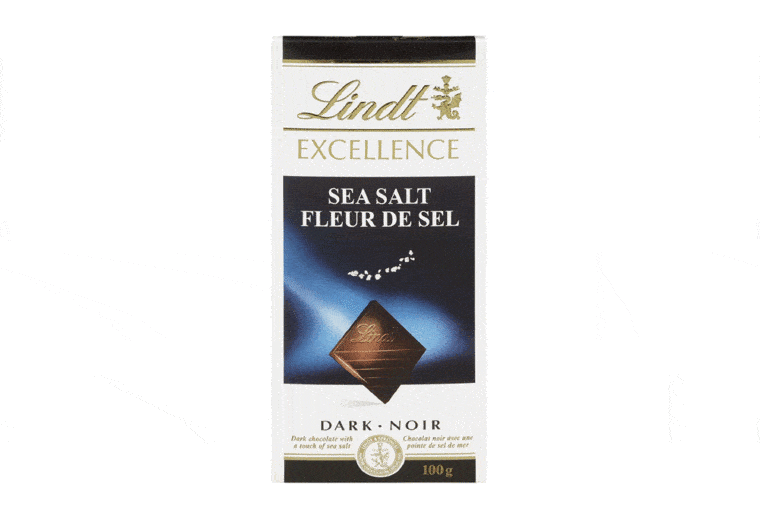 Chocolate
"I love a square of chocolate a day so I made sure I picked up my favourite, Lindt Dark Chocolate with Sea Salt. Fingers crossed that 5 bars will see me through!" –Beth Thompson, editor-in-chief
Lindt Excellence Sea Salt Dark Chocolate Bar 100 g, $4, Metro.ca
(Check out these healthy and irresistible chocolate recipes.)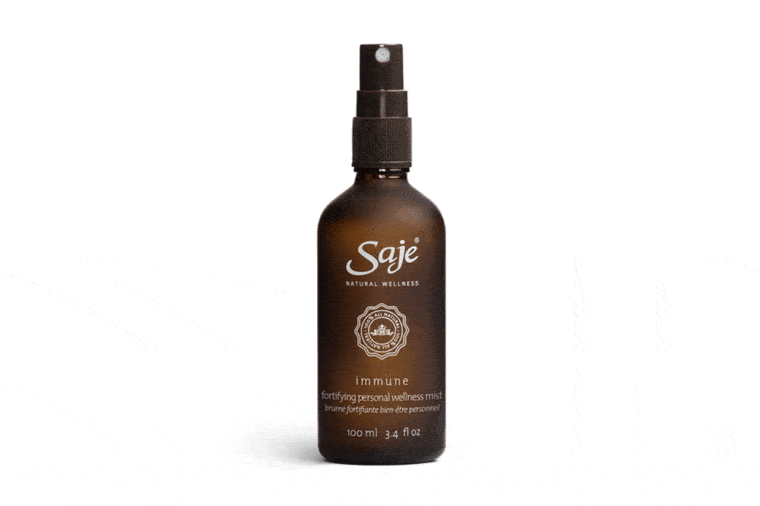 Wellness Mist
"Saje's immune support products are a staple in my mom's cold remedy kit, and she got me hooked on their wellness mist that helps to relieve cold symptoms. Ingredients include, eucalyptus, cinnamon and myrrh." –Alyssa Ball, assistant digital editor
Saje Immune Personal Wellness Mist 100 mL, $16, saje.ca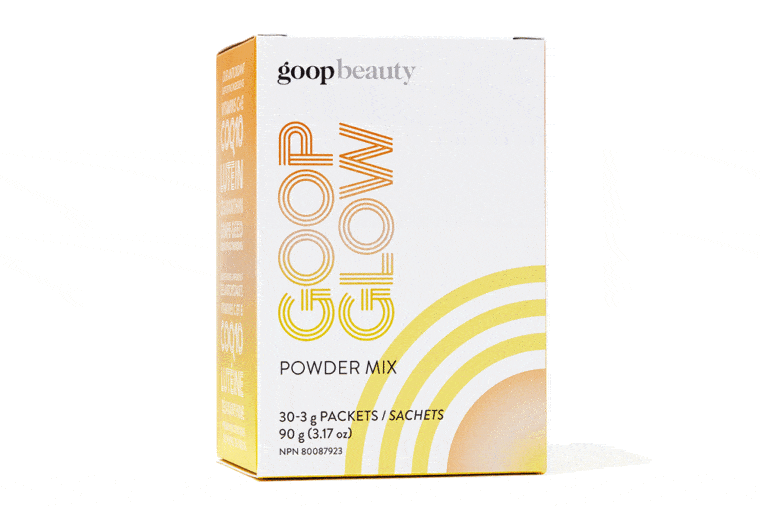 Vitamin C Sachets
"I'm seeing this time spent indoors as a little gift to my skin. It's getting a break from pollution and the sun's rays, and I'm giving it an extra gift: Goop's superpower. According to Goop's website, it "helps protect against oxidative photodamage, which can lead to signs of premature aging like dullness, uneven tone, fine lines, and loss of firmness." Plus, it tastes good, which helps me drink more water, which is also good for my skin." –Renée Reardin, digital editor
GoopGlow Powder Mix, $82, sephora.com
(These vitamin C serums are also good for your skin.)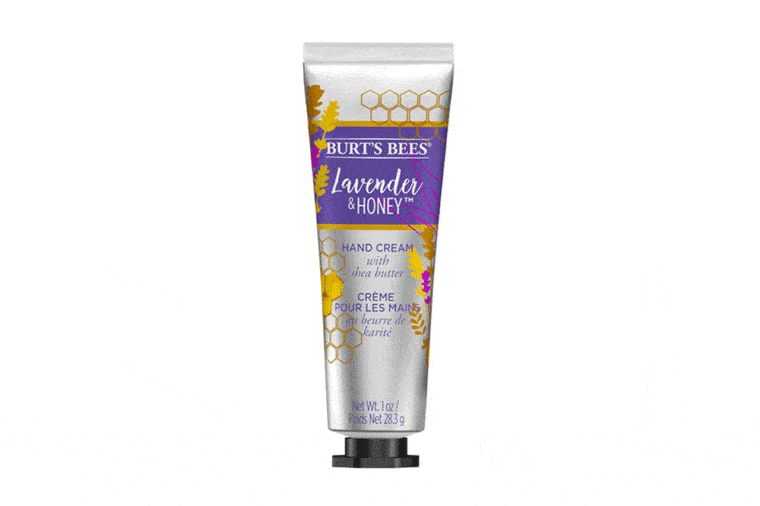 Hand Cream
"My hands are so cracked from using hand sanitizer, that I've stocked up on hydrating Burt's Bees hand creams to offset the dryness." –Beth Thompson, editor-in-chief
Burt's Bees Lavender & Honey Hand Cream 28 g, $7, burtsbees.ca
(Here are a few of our other favourite hand creams.)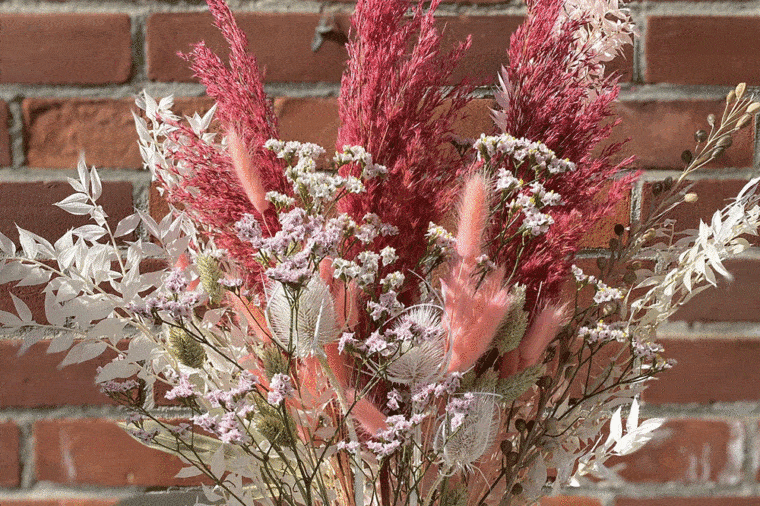 Dried Flowers
"The decor in my quarters is looking a little stale, now that I've been staring at it for what feels like 1000 hours straight. So, I decided to update it with one of the latest (old) trends: dried flowers. They add an artsy edge to my space, making it feel homier." –Renée Reardin, digital editor
Lou Lou Flower Truck, Vintage Dried Bouquet, $65, loulousflowertruck.com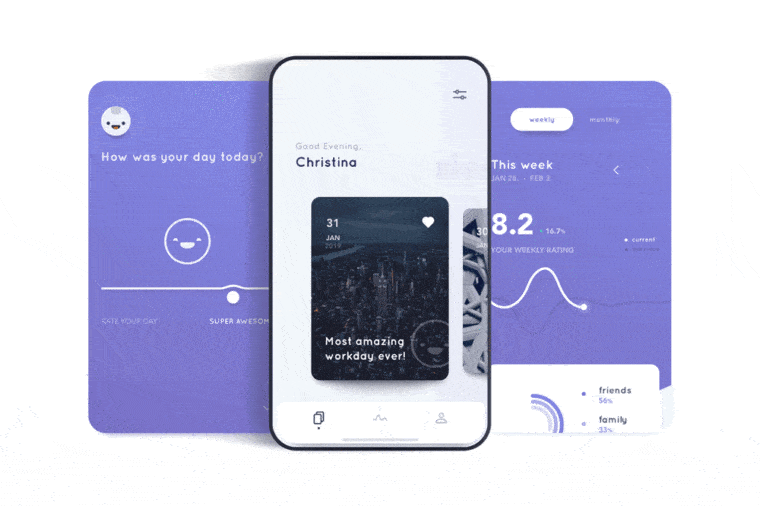 Journalling App
"The Reflectly app allows me to take a few minutes every day to evaluate my thoughts and feelings. I can write whatever I want, much like a physical journal—except it uses AI to generate prompts. There's a meditative aspect to it that really quiets down all that noise." –Jela Tejada, editorial assistant
Reflectly, apple.com
(Prefer to stay off your phone as much as possible? Try a gratitude journal for the same benefits.)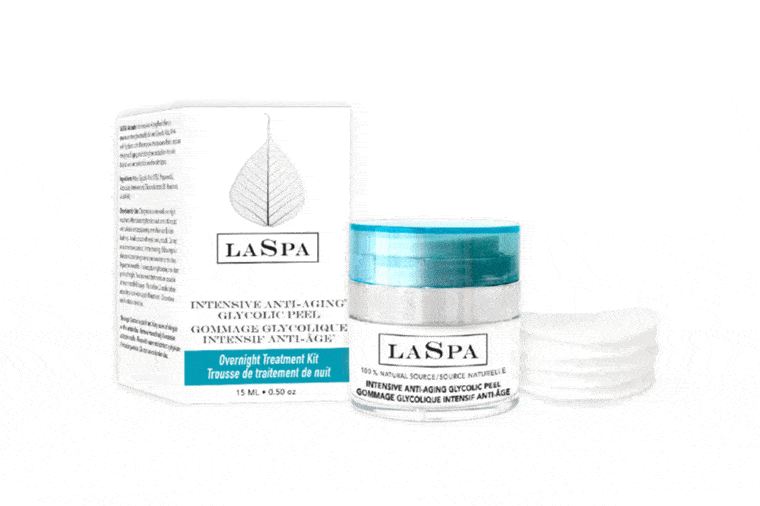 At-Home Glycolic Treatment
"This is an overnight treatment kit that you use nightly for a full week. If I'm working from home, I may as well invest in an at-home beauty regimen. It promises to brighten, plump and reduce the appearance of lines and spots. I mean, it sounds perfect!" –Beth Thompson, editor-in-chief
LASPA Intensive Glycolic Peel 10% Overnight Treatment Kit, $130, laspanaturals.com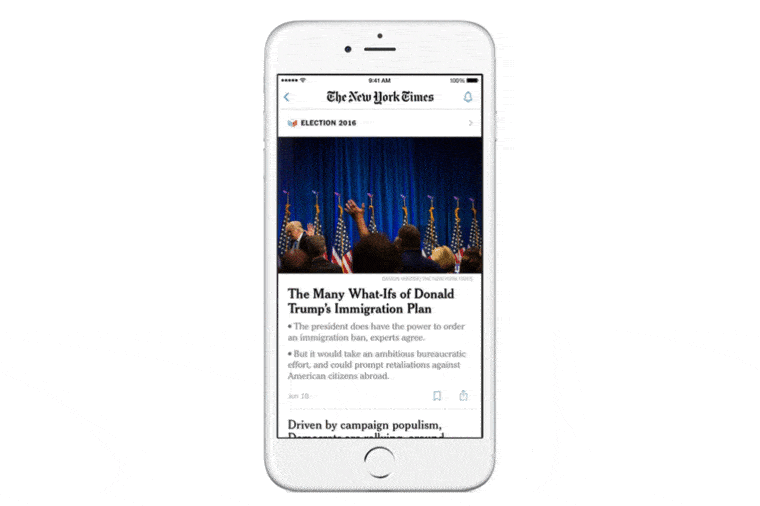 Digital Subscriptions
"During this time, I rely heavily on my digital subscriptions, not only for updates on the pandemic, but also (if not more so) for an escape. New York Times, The Times, Wall Street Journal, and New York Magazine are a few of my go-tos. Here are a few of my favourite pieces I got around to reading this week:
WSJ: Are you a 'Testosterone' or a 'Dopamine'?
WSJ: Fashion Exec Lauren Santo Domingo Uses a Closet App to Get Dressed
NYTimes: This Tom Hanks Story Will Help You Feel Less Bad
The Times UK: Dolly Alderton on the Reality of Going Out-Out in Your Thirties
NYMag's the Cut: Why Can't I Commit to a Hobby?
–Renée Reardin, digital editor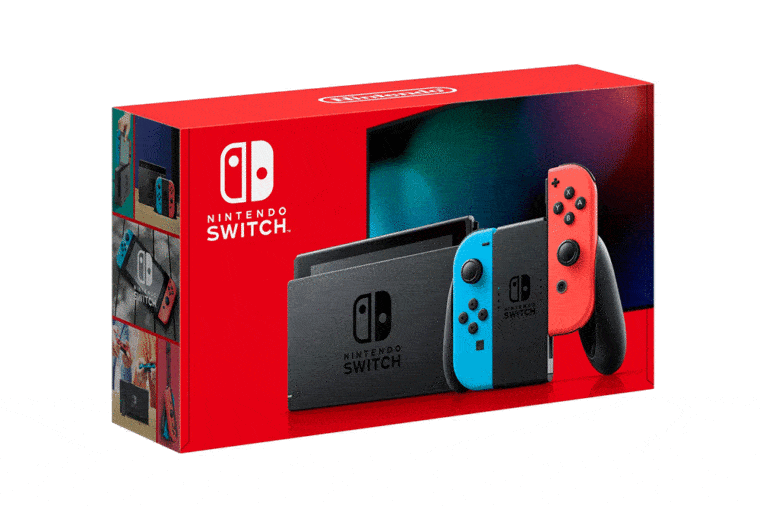 Nintendo Switch
"I'm testing out a Nintendo Switch (not because of the virus, but great timing) so I'm using this down time as a chance to occupy my (understandably) anxious brain with a few new games." –Courtney Reilly-Larke, managing editor
Nintendo Switch, $400, nintendo.ca
(The Nintendo Switch was also featured in our big holiday gift guide.)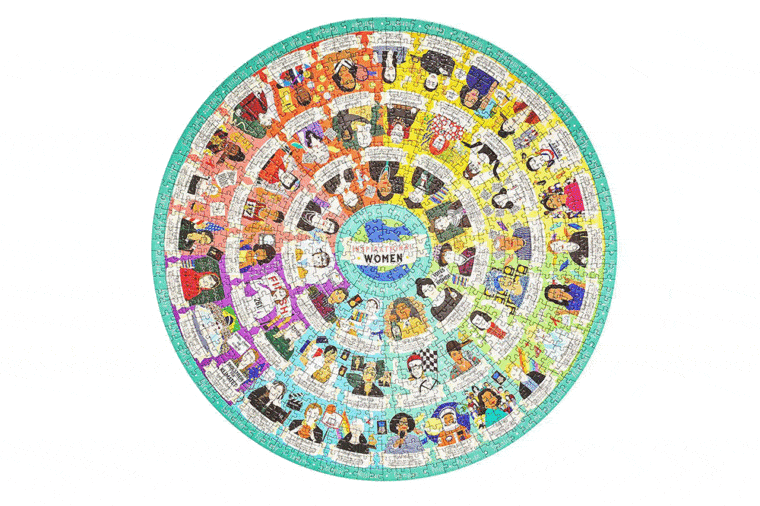 Books and a Puzzle
"I stocked up on a couple of new novels: Actress by Anne Enright and Separation Anxiety by Laura Zigman. I also bought a 1000-piece jigsaw puzzle titled Inspirational Women: Fantastic Females From Around the World. Hmmm, I'm sensing a girl theme here…" –Beth Thompson, editor-in-chief
Ridley's Inspirational Women Feminist Circular 1000-Piece Jigsaw Puzzle, $22, amazon.ca
Next, check out the best activities for self-isolation that can boost your wellbeing and prevent you from going crazy.