8+ Tips To Avoid Holiday Stress During Covid In 2021
Last Updated on 2021-01-12 by Spongebob
The holidays always put an extra layer of pressure on all of us – just to make them better than "good." While the holidays are an amazing time of year, getting it all done is overwhelming. It feels like a marathon – and you're sprinting through it.
Nobody can "do it all" and no one is perfect. Please stop trying to be perfect. Here are some of my tips for managing this crazy time of year, does not matter if you are working full-time at work or at home.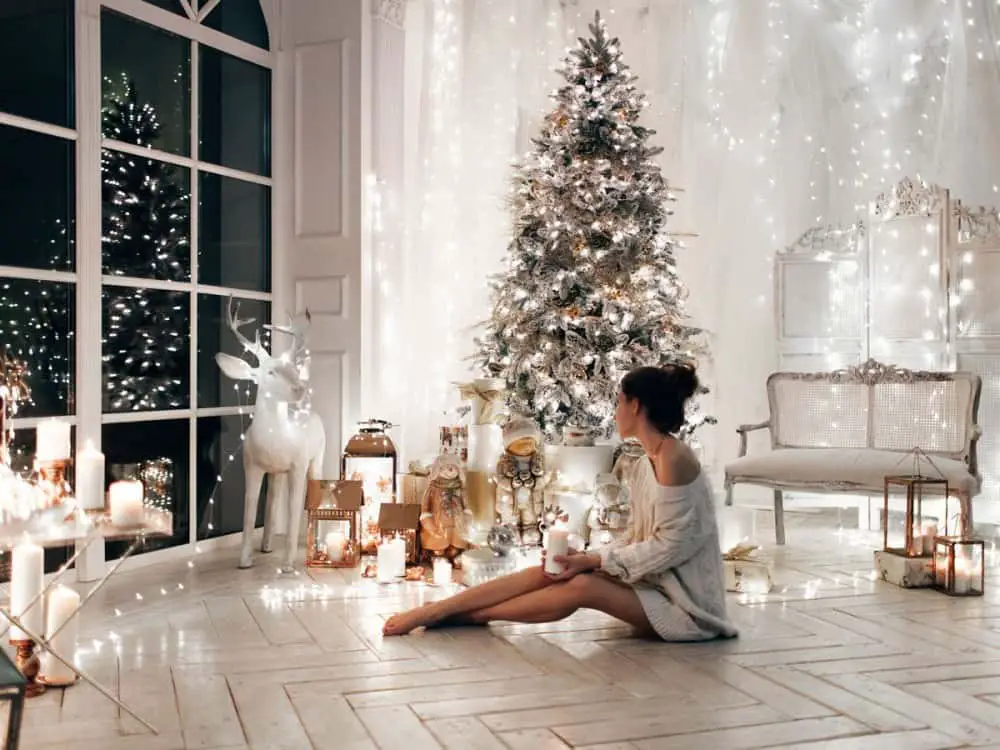 Photo Credit: Shutterstock
Let go of festive fairy tales
We all have an imagination for the perfect holidays in our minds, we always imagine our holidays to be festive and the ideal way of celebrating. As we grow up, we learn that holidays in real life differs a lot from our imagination. There could be unexpected situations in our family, friend circle or even in the workplace that will ruin our holidays. We can't predict tomorrow, so we can only learn to cope with the unexpected situation, appreciate and cherish what or who we have. Let go of what you think should happen and be realistic — you can find special moments even when things don't go as hoped. Check out these feng shui tricks to help beat holiday stress.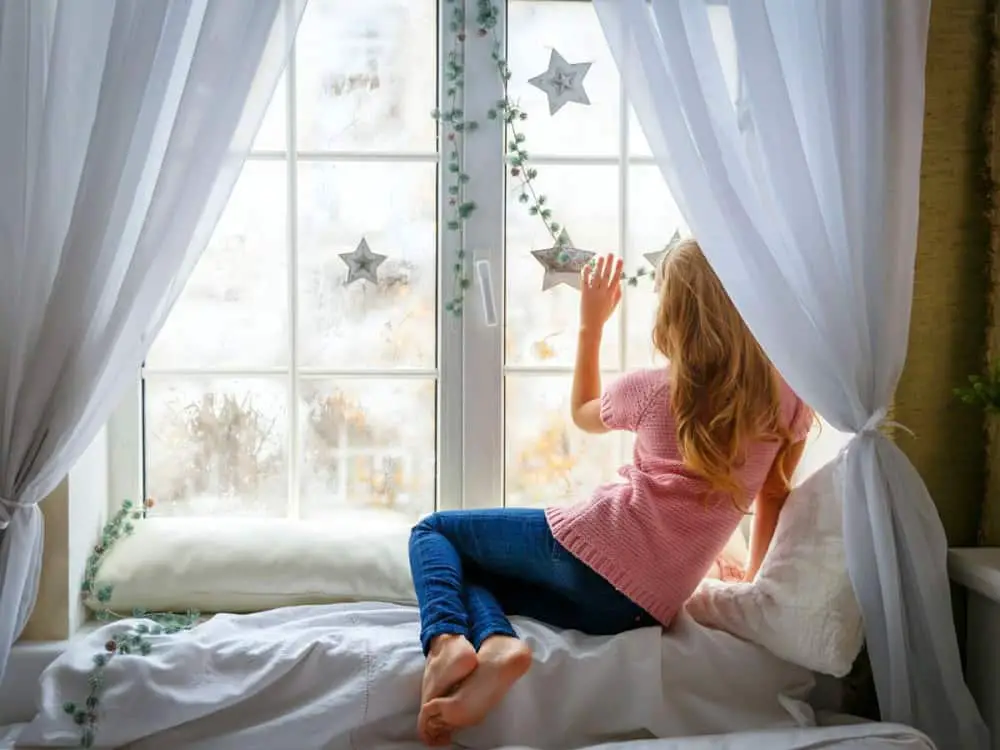 Photo Credit: Shutterstock
Set intentions
One of the reasons why holidays are so intriguing is that we get to enjoy them with our loved ones, along with fantastic meals and festive decorations that make you happier. Before the Christmas chaos starts, Brooke McAlary, author of Slow: Simple Living for a Frantic World, suggests sitting down and thinking about what you want to do so you can spend your time accordingly. "Just figuring out what it is that you love about that time of year and putting that at the centre of your plans is a really great way to find perspective." When you set intentions, you'll realise that it is much easier to kill time.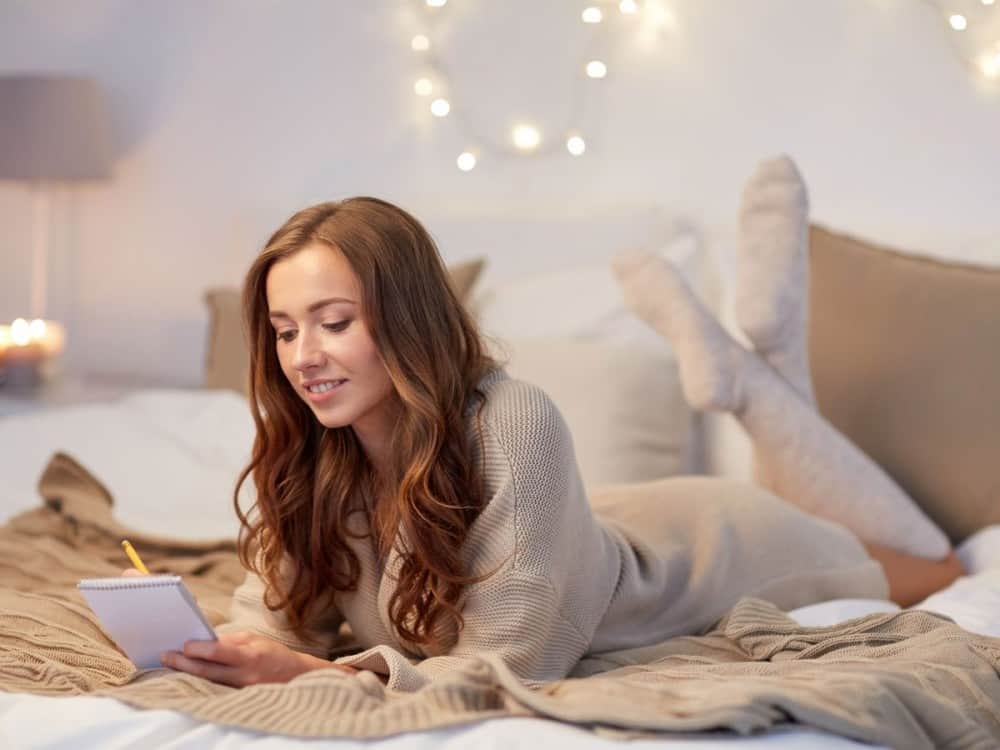 Photo Credit: Shutterstock
Slow down your schedule
'Tis the season for over-scheduling, so before the busyness begins, Behr recommends writing down all the activities that you need to do and planning out when you're going to do them. We tend to over-schedule ourselves as we want to get things done as soon as possible. Sometimes, they beyond your tolerance and it's time for your to slow it down and say no to some commitments if that's what makes you comfortable! We always want to fit the expectations of the others, while neglecting the wellness of our own. If you start thinking more about how you want to treat yourself, the result might surprise you! Here are tips to help you declutter your home before the holidays hit.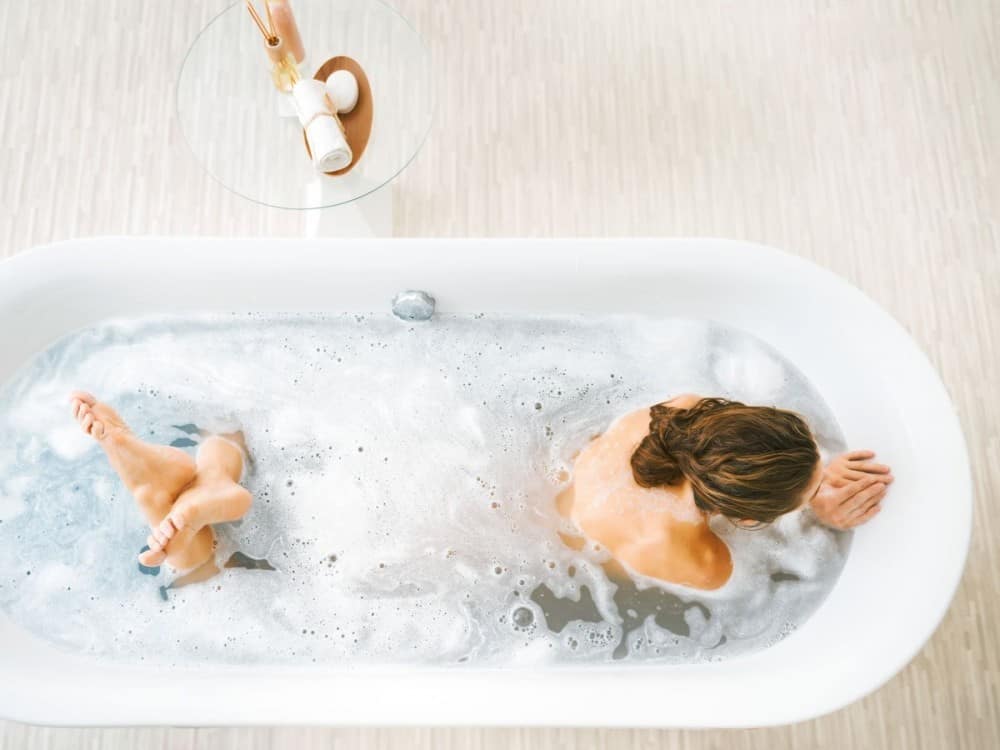 Photo Credit: Shutterstock
Plan for me time
As you're planning your schedule, Behr suggests scheduling in a bit of me time every day. "Take some time out for yourself so you're not constantly trying to catch up, and you can feel like you're in charge of your life," she says. These acts of self-care could just be taking a bath, going for a walk or making yourself a nice meal — "whatever it is that will give you peace of mind."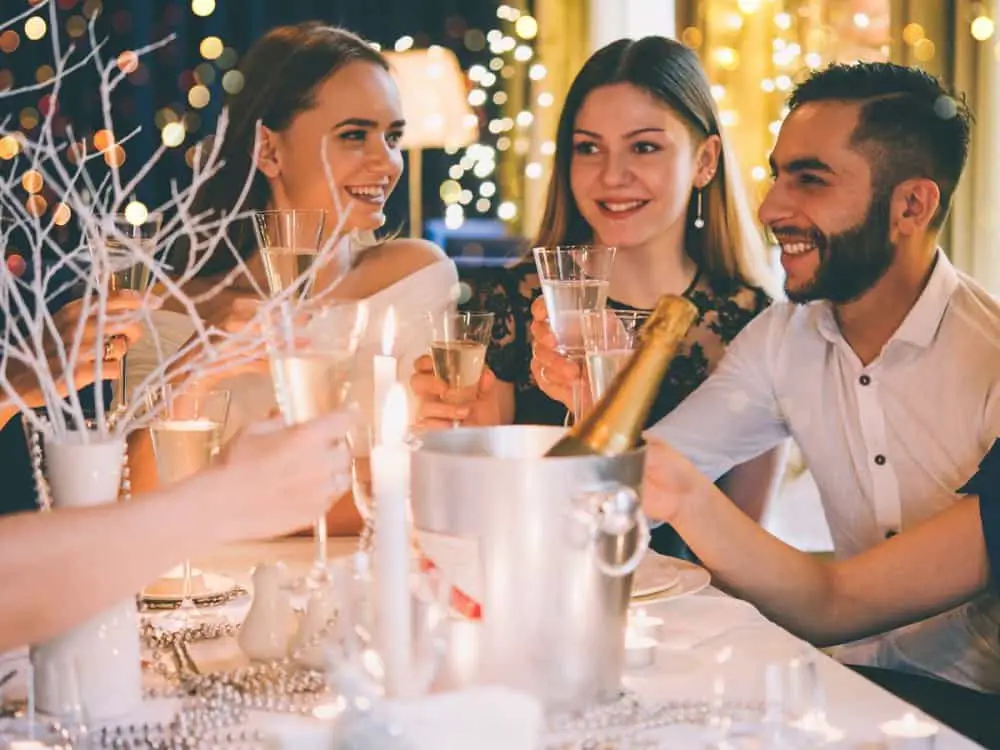 Photo Credit: Shutterstock
Ask for help
We always want to gather the best for our loved ones in the holiday seasons! If you are a fan of party hosting, don't put too much pressure on yourself and try seeking for help from friends or family! You can always have a sharing party where everyone brings a dish of their choice or other contributions like liquor, desserts or even decorations like a centrepiece for the table.
Photo Credit: Shutterstock
Prepare, then don't care
When planning meals, aim to prepare dishes that can be left alone in the oven or slow cooker just before dinner rather than ones that need to be watched up until the last minute. This will allow you to enjoy the party that you throw and you don't have to spend the night cooking!  "So often, you'll find us in the kitchen trying so hard to prepare everything that we don't actually enjoy the party," says McAlary. "Then you get to the end of it and everyone's gone home and you feel deflated instead of fulfilled. If we just let go of that need to have everything completely perfect, we enjoy ourselves more. And other people do, too."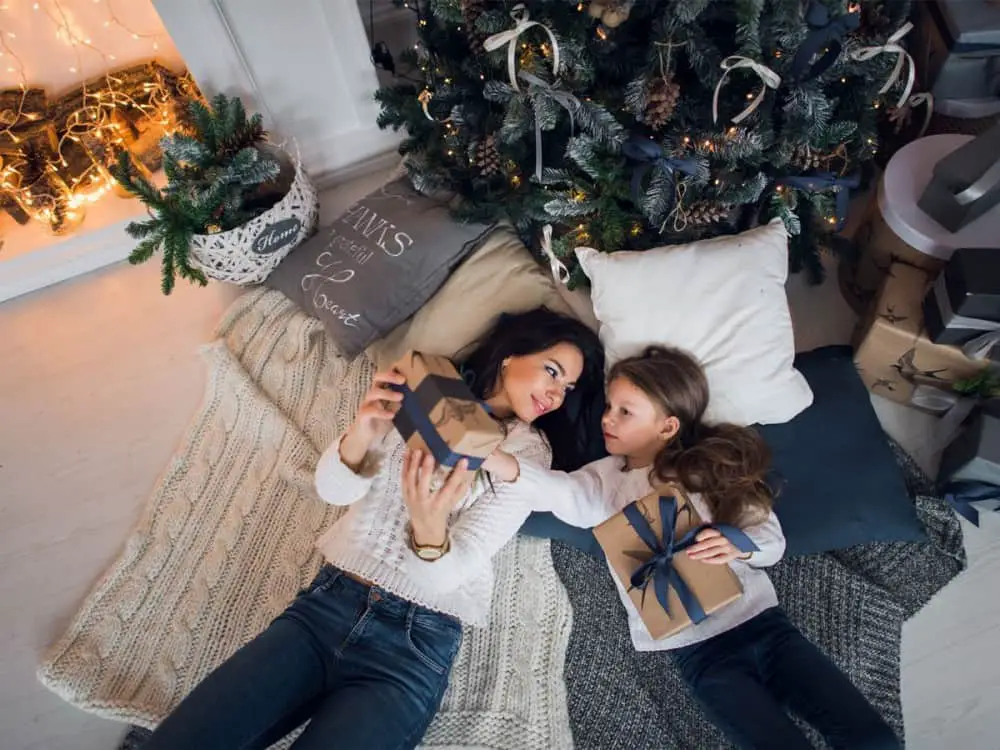 Photo Credit: Shutterstock
We tend to focus too much on preparing for the set and food for parties, while forgetting that the most important part of parties is spending quality time with out loved ones! Years later, you probably won't remember the taste of the turkey, grilled lamb chop or the expensive wine, but the happiness you had with your loved ones. As the party host, it is easy to forget about letting yourself enjoy the party, McAlary recommends setting an alert on your phone that tells you to look around and immerse yourself in what's happening. "Perhaps it's just sitting back and looking at the way your cousins are playing together, or the way your grandparents are sitting together," she says. "Whatever it may be, really pay attention to those things." Maybe they will become the most enjoyed parts of the party for you!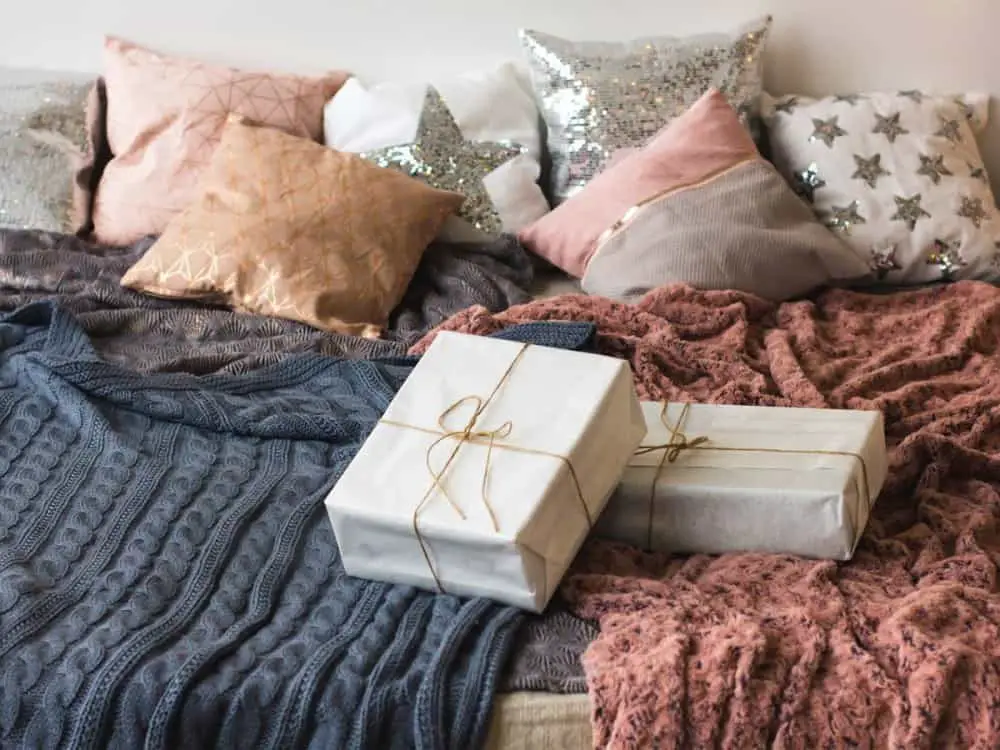 Photo Credit: Shutterstock
Make gifts meaningful
Don't pretend that you've never stressed about getting the perfect gift, because I know you do! Getting the perfect gift is difficult and stressful, and sometimes we end up getting people gifts for the sake of gifts rather than catering their needs. McAlary suggests drawing names so you can buy just one gift among family members or a group of friends. (Or check out our unique and totally affordable gift guide for everyone on your list!) And when you do buy something, consider an experiential gift rather than a physical gift that may end up collecting dust. "I saw a really beautiful example of this with a grandma who got 12 envelopes," she says. " In each envelope she put an experience, like tickets to the zoo or a picnic at the park. Every month, the kids open up an envelope and get to do this experience with their grandma." Focusing on experiences ensures that the gift creates lasting memories.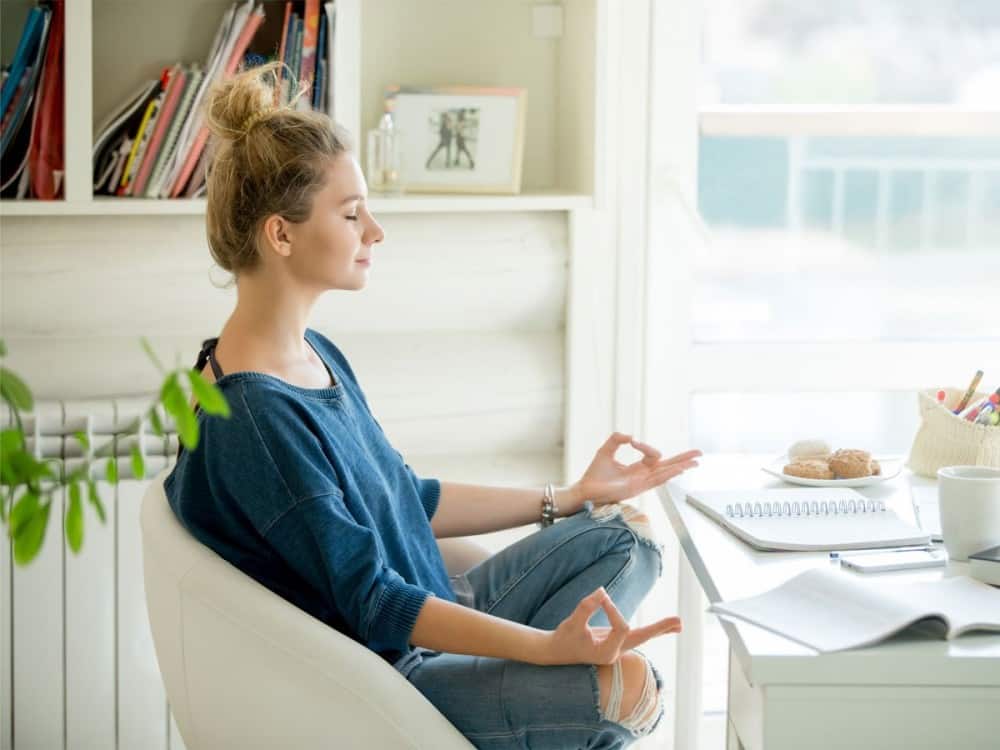 Photo Credit: Shutterstock
Give yourself the gift of relaxation
Take the break that you never knew you needed, I'm sure the result will surprise you! When you feel stressed or overloaded, try doing relaxation exercises like deep breathing or meditation, Progressive muscle relaxation is also a great tool to help you let go of the stresses of the day. Starting at your feet, tense your muscles for five seconds, then release. Then work your way up the body, tensing and releasing every muscle. "You may find some areas of your body that you're not really aware are tense," says Behr. "Just being able to release [those muscles] is a good way of letting go of some of the pressure that's been stored there."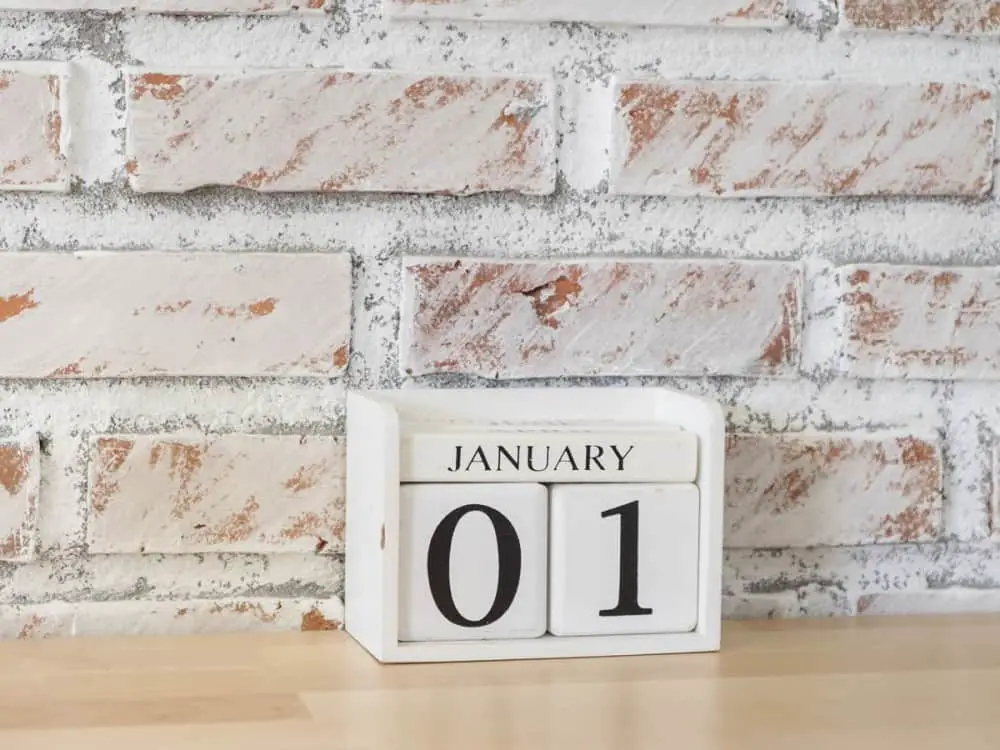 Photo Credit: Shutterstock
Extend the love to the new year
When your December is filling up with get-togethers and to-dos, start pushing some of those holiday catch-ups to January, suggests McAlary. Giving yourself permission to delay some social engagements until the new year will take some of the stress out of your schedule and keep the festive season going a little longer.