2021 Halloween DIY: Eyeball Pom Pom Garland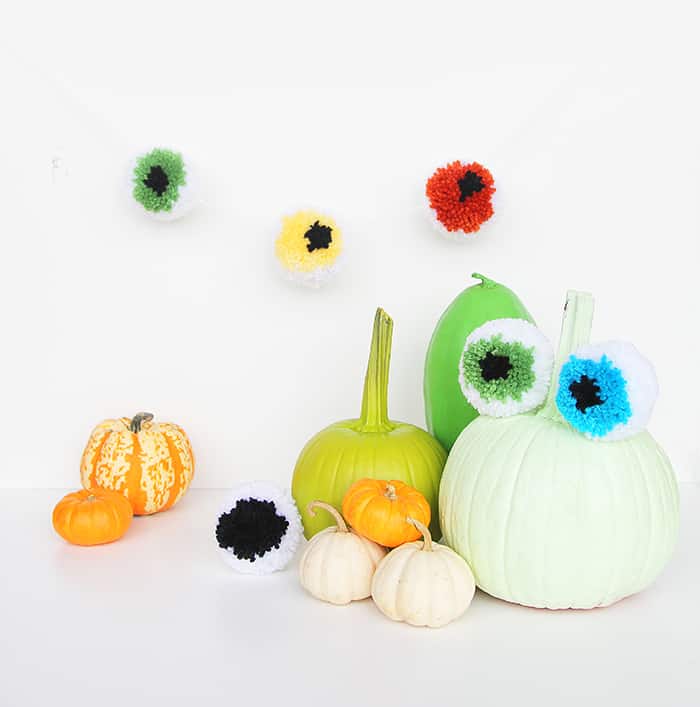 This blog is updated in 2021
I've never been a huge fan of holiday decor, but since Halloween is my favorite holiday, I was determined to make something that I could hang up to celebrate. I didn't want to make something that screamed Halloween and I also wanted it to be something I could leave up around the studio afterwards. I've always loved making pom poms because of how easy they are to make, so I decided to mix Halloween with my pom pom obsession and show you how to make an EYEBALL POM POM garland!
Most pom pom projects focus on a solid color, but did you know you could make designs on pom poms? After you learn this simple how-to, you will be able to master endless pom pom possibilities. Have fun making these, they will definitely be keeping an eye on you. —Sam Ushiro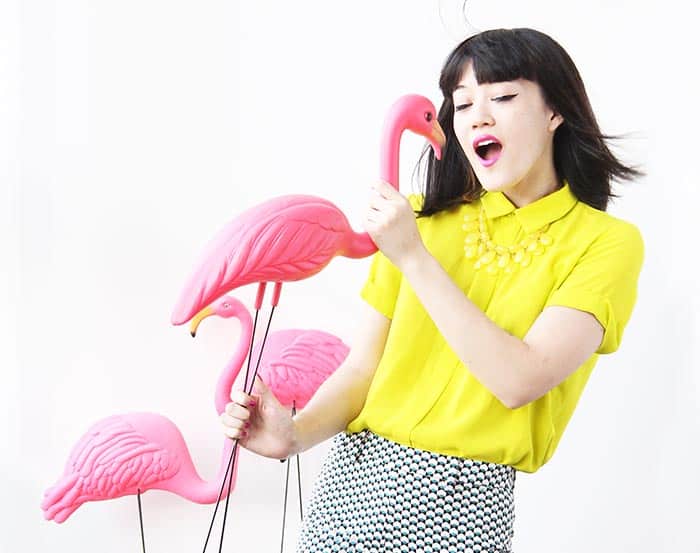 More about Sam (who is joining us as a regular DIY contributor!): Sam Ushiro is the Industrial Designer, Stylist, and Donut Aficionado behind the blog Aww Sam, dedicated to making every day a party and your life a little bit more aww-sam! When Sam isn't throwing confetti or herding a group of balloons, she can be found searching NYC for the best donuts, concocting a new dessert recipe, or watching French films on Netflix.
*Editor's note: If you love pom poms as much as we do, check out Dana Haim's work. She makes the most creative pom pom designs and does a super cool, oval-shaped eye pom pom, too.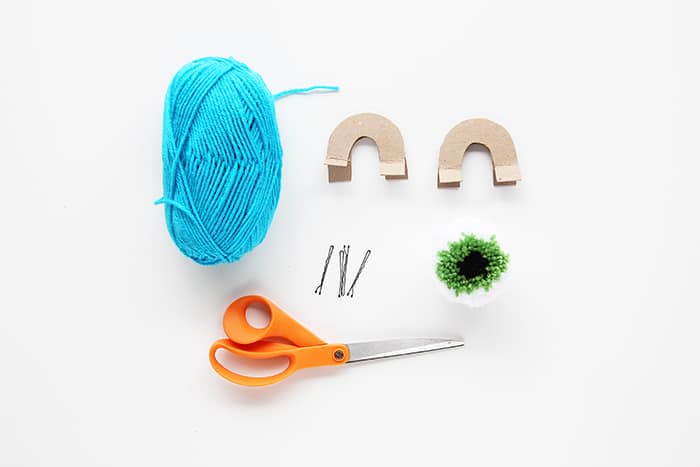 Supplies:
White yarn
Black yarn
Colored yarn (for the iris)
Sharp scissors
Chip board or cardboard (or a pom pom maker)
Bobby pins or Paper clips
How-To:
Step 1: Cut out 4 U shapes out of the chip board and fold over and score tabs on the ends of each one. If you have a pom pom maker, you can skip this step.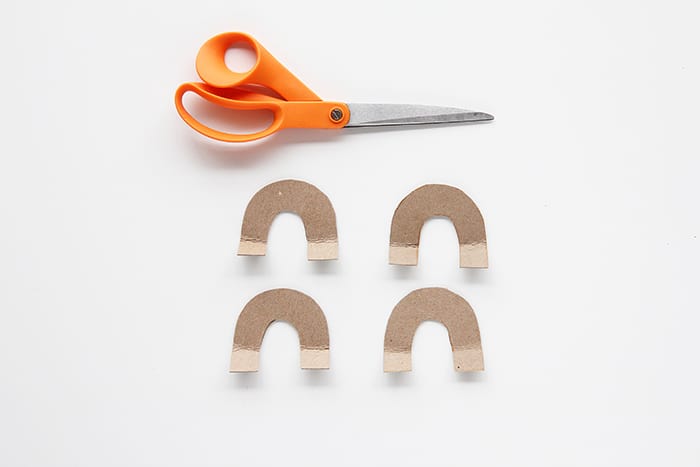 Step 2: Holding two of the U shapes together (or using your pom pom maker), wrap a small amount of black yarn in the middle for the pupil.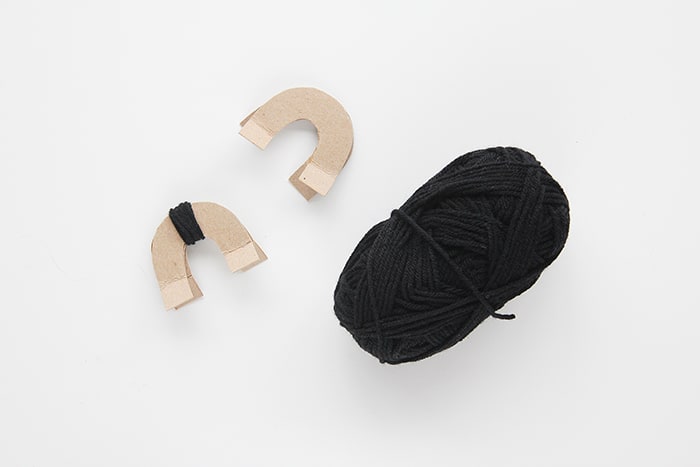 Step 3: Next, use the colored yarn for the iris and wrap that on top of the black yarn, slightly expanding left and right.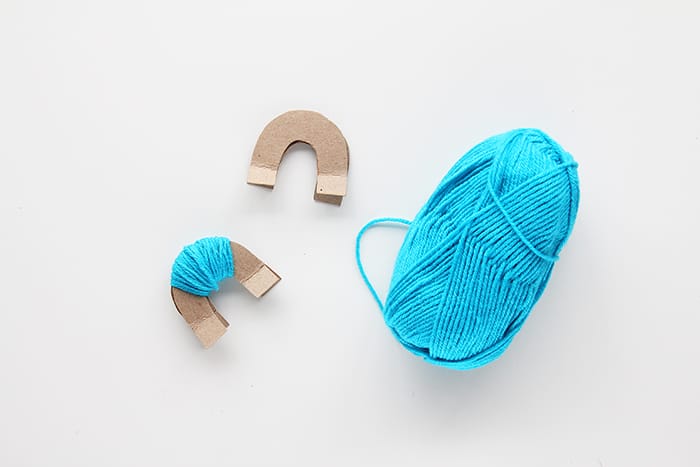 Step 4: Take the white yarn and wrap over the blue, filling up the rest of the pom pom maker.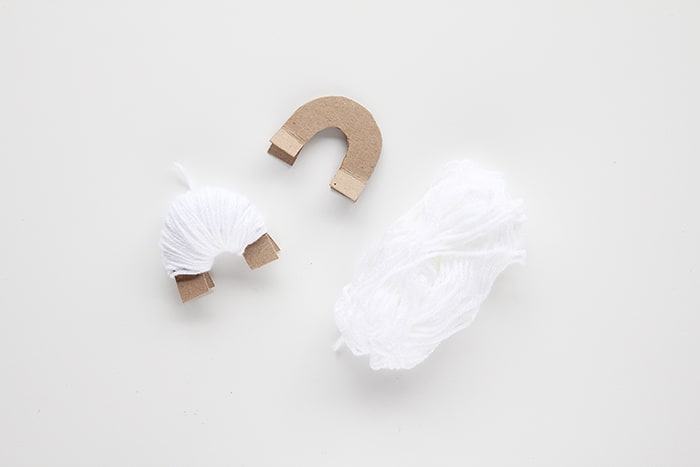 Step 5: Holding the second pair of U shapes together, wrap with only the white yarn.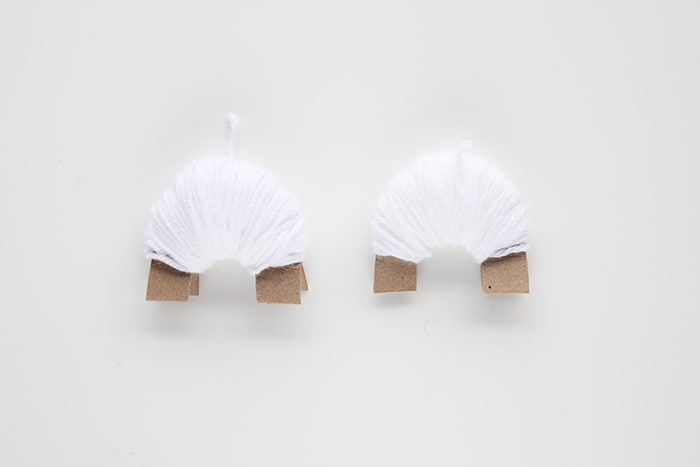 Step 6: Fold open the tabs and connect both U shapes together, securing the tabs with paper clips or bobby pins.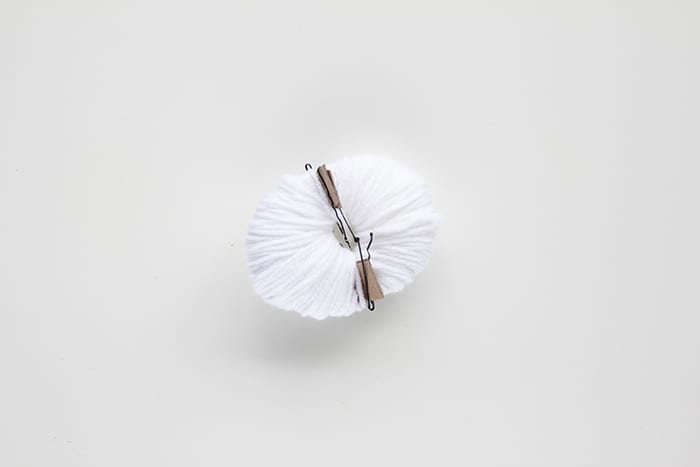 Step 7: Take your scissors and go in between both pieces of chip board, cutting the yarn as you go to reveal your eyeball shape.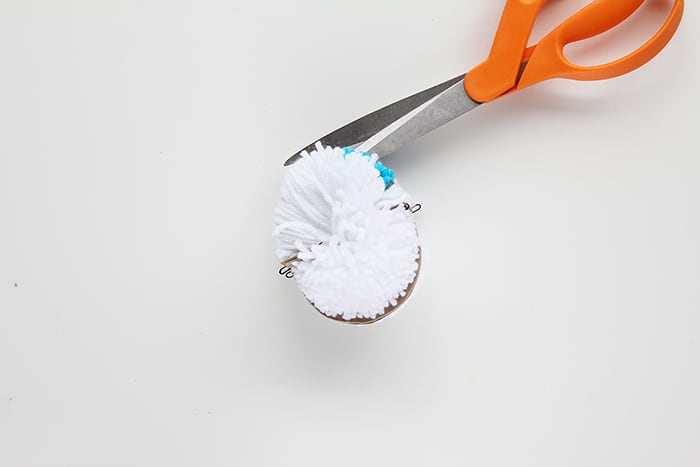 Step 8: Going in between the chip board once again, tie a piece of yarn tightly, securing the pom pom together.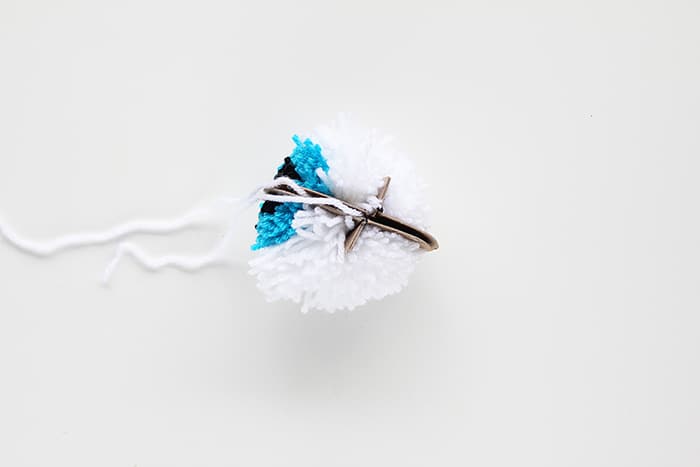 Step 9: Remove the bobby pins and chip board and give your pom pom a little fluff to even it out.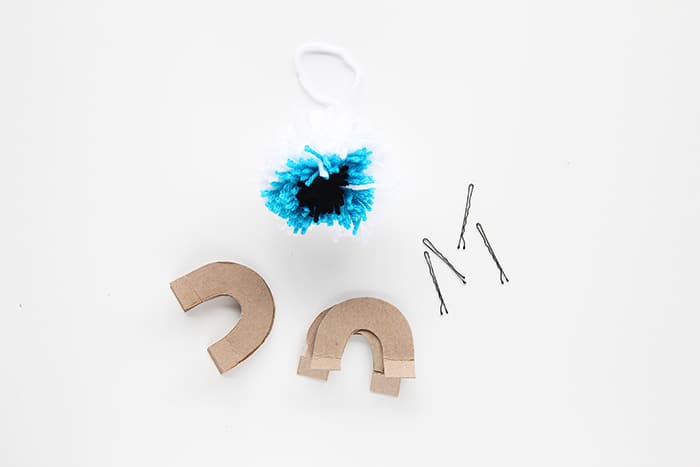 Step 10: Going around the pom pom, keep trimming until the shape is even and there are no stray pieces of yarn. Don't be afraid to cut away a lot of your pom pom, you will need to take off a large amount of yarn to make it even.
Step 11: Thread an embroidery needle with a piece of yarn and string it through the middle of each pom pom, spacing the pom poms out however you would like on the string. Tie loops on both ends of the garland string and place around screws in the wall for hanging.