2020 Halloween Decorations: DIY Oct 31 Sign To Add Casual Festival Vibes On Halloween Lockdown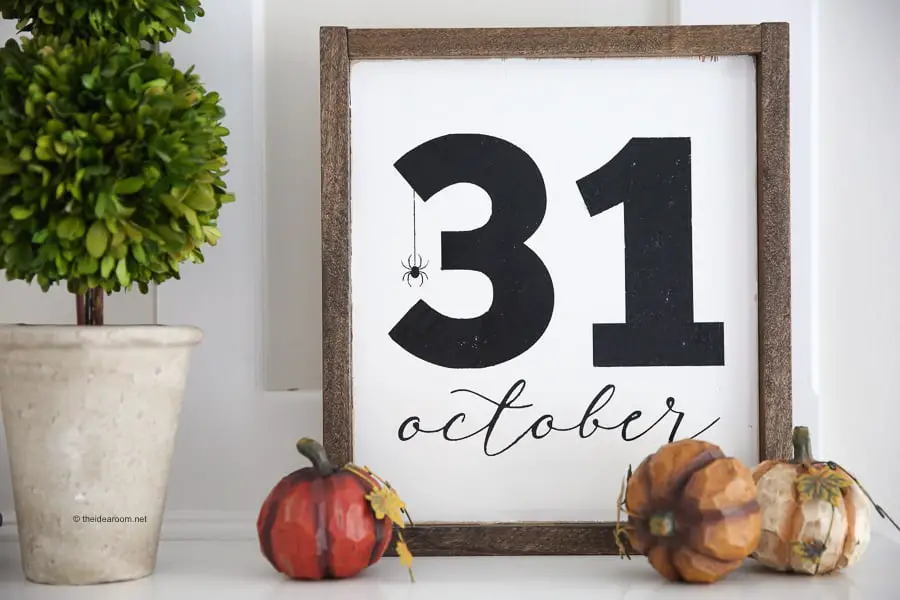 This blog is updated in 2020
Skipping Halloween parties because of the social-distancing? Sadly we can't help but comply with that. Still, you can do some simple Halloween decorations to add some vibes to your house! Check out this Oct 31 DIY sign! It literally costs you no time and zero dollars to make! Though it is only a very simple Halloween decoration, surely it would make your one of the many lockdown days a little different!
HALLOWEEN DECORATIONS
We love celebrating Halloween at our house. Halloween is the beginning of the Holiday Season and my favorite time of the year. We don't go crazy with our Halloween Decorations, but I do like to have a couple areas in my home dedicated to Halloween Decor. One of my favorite ways to decorate is with a Halloween DIY sign.
Do you like to decorate for the Holidays? Here are some of the past Halloween Decorations we have shared on our site if you are interested in creating them for your own home!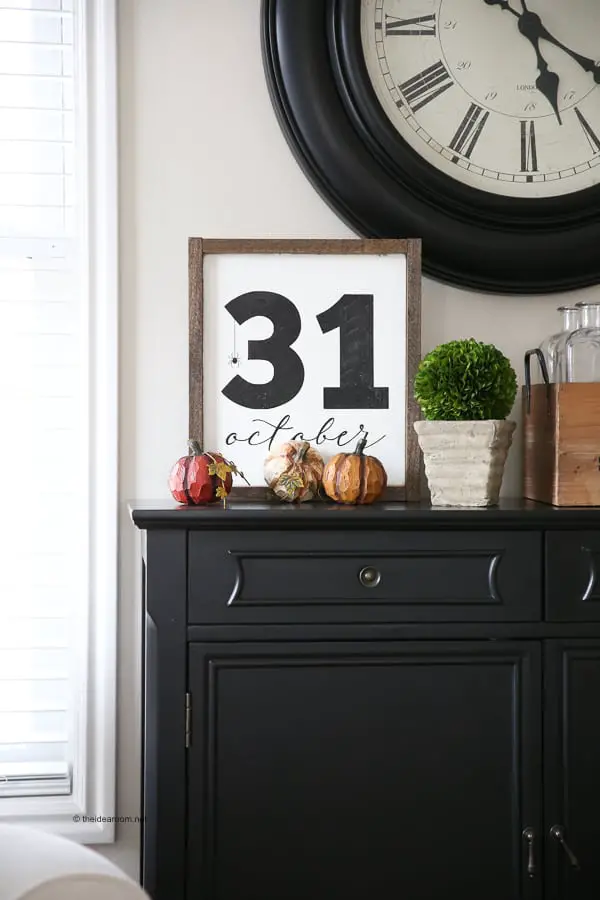 HALLOWEEN DIY SIGN
As you can see if you have been following along for a while, I love making these wooden typography signs! I love how classy they feel in my home, but also add a fun and festive feeling to my Holiday Halloween Decor. I have made a few of these Halloween DIY Signs to hang in my home for Halloween Decor. They are super easy to make and today I am sharing how to make our latest Halloween DIY Sign.
HOW TO MAKE WOODEN SIGNS
Materials needed:
1 piece of wood
2 side pieces
2 side pieces
white paint
black paint
paint brushes/roller (I use this one)
sand paper
nails/staples
stain (I use this one)
stain rag
picture hanger (I used this one)
October 31 stencil
Cricut Maker (or other Cricut vinyl cutting machine)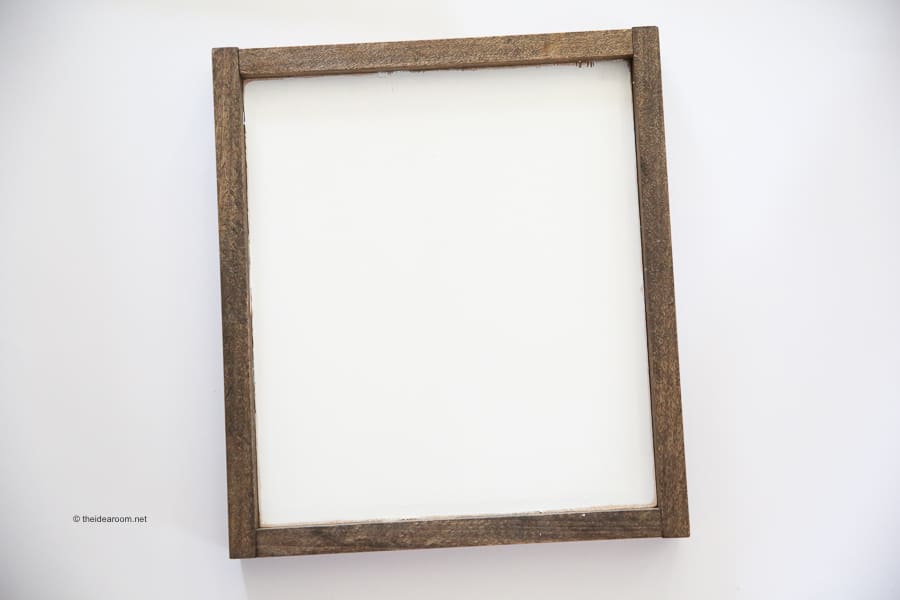 Directions:
1. Cut your wood to your desired measurements, or use the measurements I did. Lightly sand board so that it is smooth of the front and around the edges of the board. Wipe off dust with a damp cloth.
2. Paint your wood white and let it dry completely.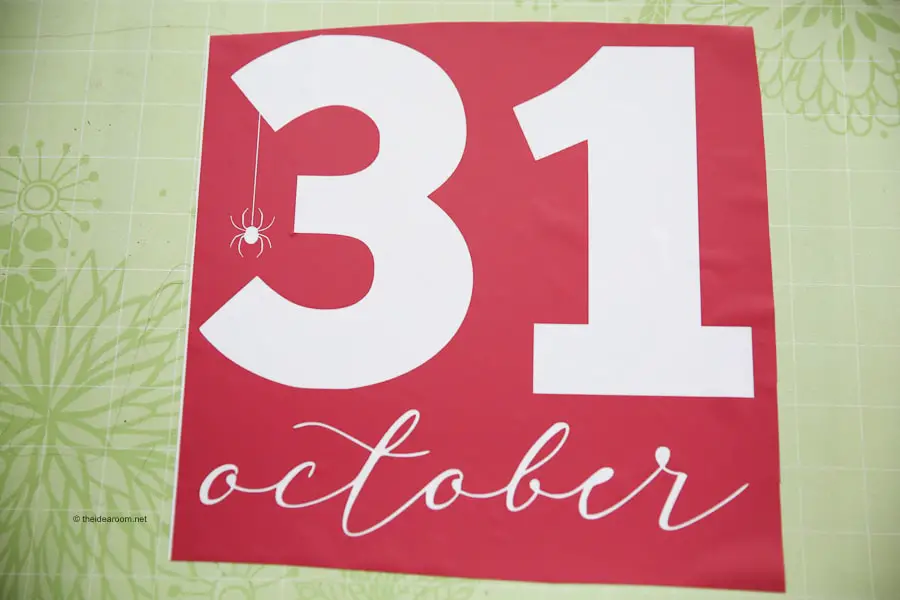 3. Take your stencil or vinyl cut out and place it onto your board so that it is centered.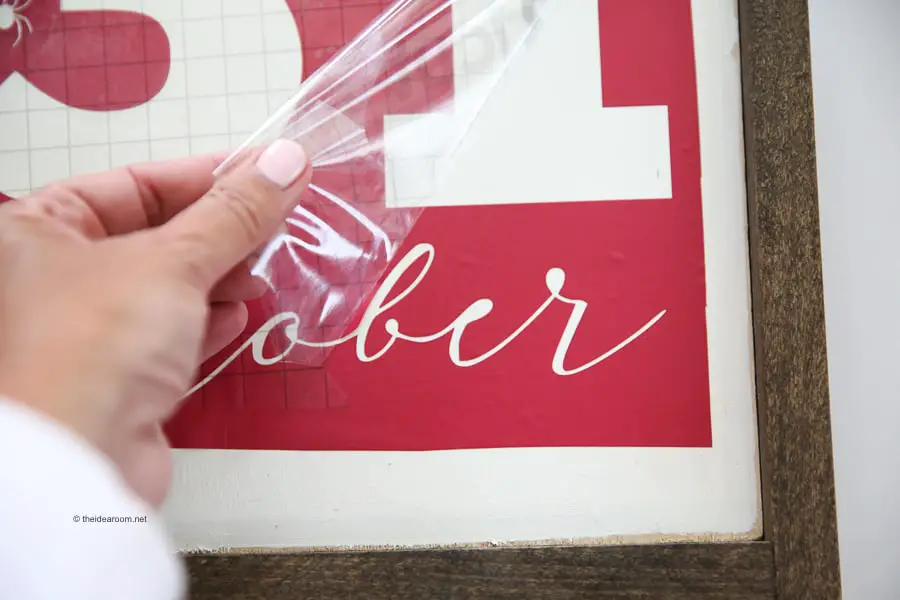 4. Stencil the words onto the board with black paint (or your favorite color) and peel up the vinyl carefully.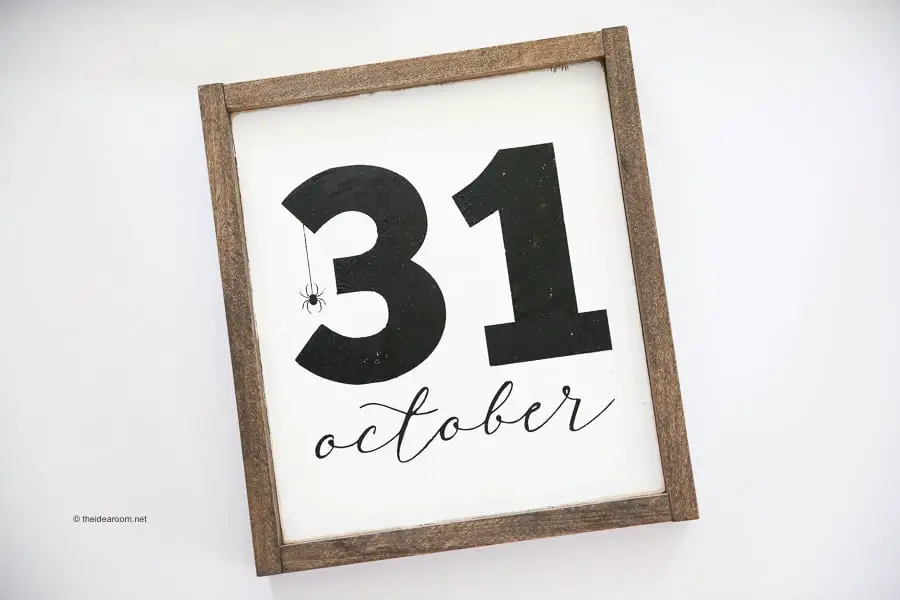 5. Let the sign dry completely at least a few hours so that the paint will not smear when you sand it.
6. Sand the sign down roughly on the edges as much as you want it to have a distressed look. Run the sand paper over the entire flag so that it looks a little worn and aged. Again, do this to your own personal preferences.
7. While the paint is drying, you can cut your side pieces for your sign frame. You will need to cut two different lengths of your frame using the measurements above. Two will be the top and bottom frames and two will be the sides of the frame.
8. Stain them with your favorite color of stain and let them dry. I used this stain.
9. After the stain has dried and the sign is sanded, you can nail or staple the frame onto the flag.
10. Add a picture hanger to the back of the Halloween sign and hang in your home!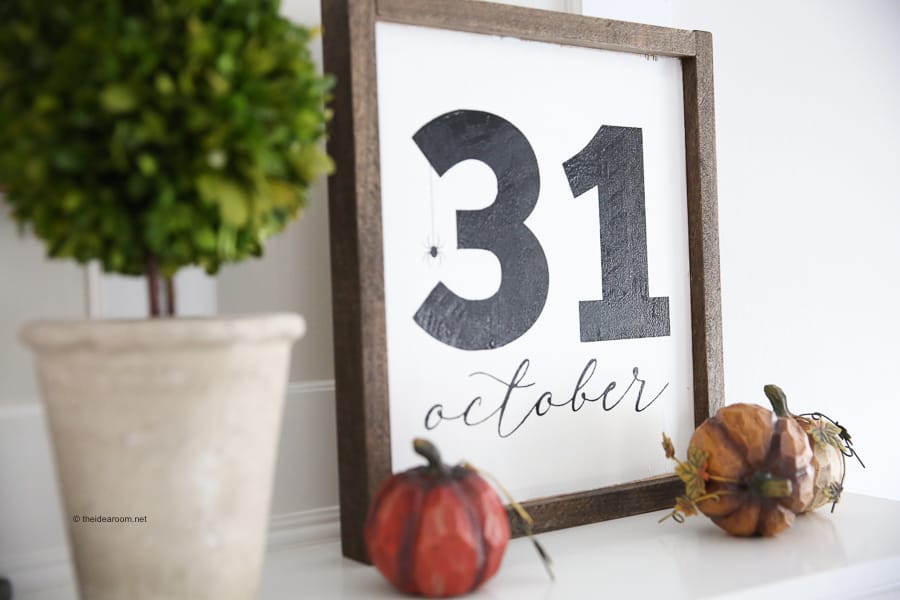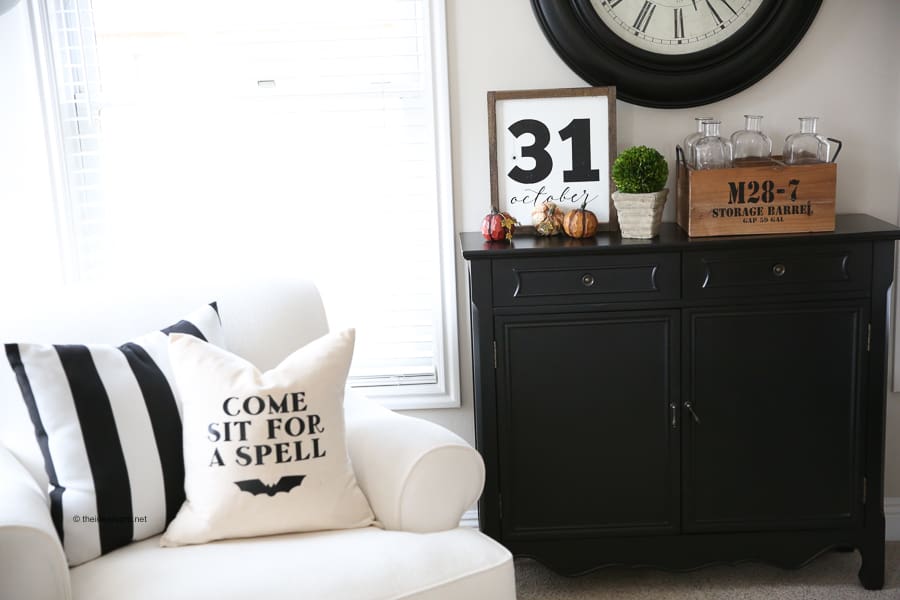 Will you be making one? I love to hear from my readers when they make something I have shared! Thanks so much for stopping by! xoxo