Guide What You Should Buy For Men on Christmas (2020)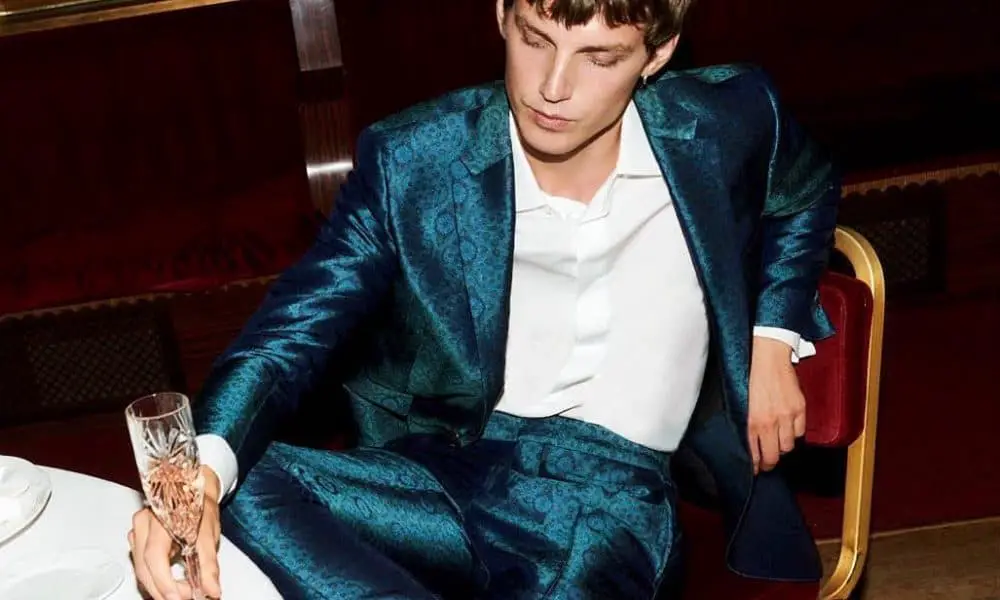 The countdown to Christmas has started and you might be stuck with gift ideas for the men in your life. Problem solved: _shift has rounded up the most covetable presents to get him, all under £200. From a vintage Patti Smith vinyl to a night under the Aurora Borealis, here are ten gift ideas that won't break the bank.
A Christmas candle
French candlemaker Cire Trudon has finally released its limited-edition of festive scents. Transport yourself to Cuba's sweltering sun with the smoky Ernesto candle for Christmas. Let it slowly burn and snuggle on your sofa surrounded by this aroma that blends overtones of leather, tobacco and wood. A delicate artefact adorned with the brand's signature gold plaque that will add beauty to your home.
The Ernesto Christmas Candle by Cire Trudon, 270g, £78. Available at Cire Trudon.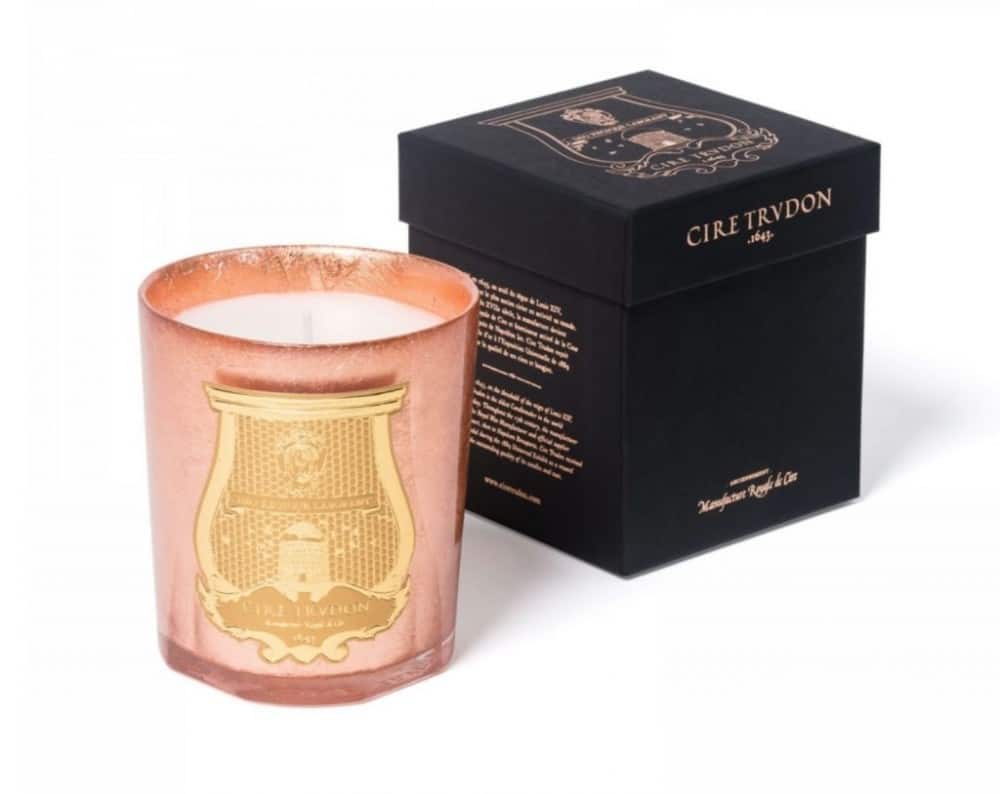 The Ernesto Christmas Candle by Cire Trudon – Image Courtesy of Cire Trudon
A coffee-table book
Publishing house Taschen is paying tribute to the 20th century's most controversial photographer Helmut Newton with a ravishingly-illustrated book to pop under the Christmas tree. Entitled Helmut Newton, this titanic tome chronicles the artist's erotic photographs carefully revised by his late wife June Newton. From his first provocative photo shoots for Vogue Paris to the seductive mise-en-scènes in the City of Light's cobbled streets, this lavish repertoire will enrapture any photography lovers.
Helmut Newton by Taschen, hardcover with booklet and book stand, 26.7 x 37.4 cm, 464 pages, £100. Available at Taschen.
A vintage vinyl
We have found the record vinyl collectors are on the hunt for – Patti Smith's 1975 original record Horses. Considered one of the most acclaimed punk rock albums of all times, the cover features a picture of the musician taken by her longtime friend, American photographer Robert Mapplethorpe. Smith is posing in a black and white ensemble – a crisp white shirt, black ribbons and dark jeans, and holding a jacket over her shoulder in Manhattan's Greenwich Village in the 1970s.
Patti Smith's Horses Vinyl Record 1st Pressing (photo by Robert Mapplethorpe) 1975, 30.48 x 30.48 cm, £180.17. Available at 1stdibs.
A silk scarf
The Hermès scarf epitomises the summum bonum of elegance and craftsmanship. For Christmas, the brand has unveiled the perfect winter wardrobe staple. Named 'Tableau d'Honneur' ('Honour Roll'), the scarf is adorned with hand drawn medals. If you are wondering how your brother or dad would wear it, they can either tie it around their neck or wrap it around a bag. This carré will immediately elevate any look from the classic white tee-jeans combo to a New Year's Eve's immaculate tuxedo.
The 'Tableau d'Honneur' scarf by Hermès, cotton and silk scarf (57% cotton, 43% silk), 65 x 65 cm, £185. Available at Hermès.
A city guide
If you are thinking of a weekend getaway in idyllic Rome or far-flung neon-blinding Seoul, Louis Vuitton has got you covered. The French malletier's city guides are the ultimate gifts for globetrotters. Available for 29 cities worldwide, these indispensable companions gather handpicked addresses from cutting-edge boutiques to gourmet restaurants while revealing the locals' secret places for business or leisure trips alike. Our tip for Christmas would be to slide a plane ticket inside the guide.
City Guide by Louis Vuitton, £25. Available at Louis Vuitton.
A leather fountain pen
Need to renew your stationery collection? Look no further than Aspinal of London. The luxe brand has conceived a refined fountain pen in sterling silver and calf leather that will be the ultimate present for those who love writing. You can choose between the red, black or brown model and personalise it by engraving one's initials on the side of the lid.
Sterling Silver & Leather Pen by Aspinal of London, £180. Available at Aspinal of London.
A bum bag
This 1980s cult accessory has been enjoying a renaissance among East Enders and Instagrammers for a few seasons now. Worn over the hip or the shoulder, the bum bag has moved away from its intrinsic style iconoclasm. Based between Paris and New York, fashion label Études has created a practical fanny pack with a foldover top and a push-lock closure to get around easily. So why not plunge into the nostalgic maelstrom for Christmas?
Waist bag by Études, £189. Available at Farfetch.
A pair of creepers
Footwear brand Underground has teamed up with the Dazed co-founder Jefferson Hack for the label's 30th anniversary. The Apollo creepers were one of the first Underground models to be created. Timelessly elegant, these creepers in white leather are suffused with 1980s subculture vibes. Get your hands on one of the first 80 pairs and you'll be given a vinyl record cherry-picked by Jefferson Hack himself, including music from the likes of Happy Mondays, The Jam and the Sex Pistols.
The Jefferson x Underground Strand Apollo White Creepers, £180. Available at Underground.
An eau de parfum
Boost your olfactory wardrobe with Byredo's genderless Bibliothèque. Inspired by the brand's best-selling candle, this perfume conjures up the smell of old books and worn-in leather accords. This aroma of a wooden library is elevated by the Provençal orchard notes of peach and plum as well as the floral hints of peony and violet.
Bibliothèque by Byredo, 100ml, £150. Available at Net-A-Porter.
A night under the Aurora Borealis
An hour from the hustle and bustle of the Icelandic capital of Reykjavík, immerse your man in the Ion Luxury Adventure Hotel. Nestled next to the Hengill volcano, the building's design – made of sustainable materials – was designed to fit into the wild setting. The hotel is located inside the Golden Circle where you can witness the Northern Lights – a key Icelandic attraction in Winter – from either its panoramic bar or from the cozy bedrooms. On top of that, you can also go for outdoor activities such as glacier trekking and the waterfalls sightseeing or relax in at the Lava Spa.
The Ion Luxury Adventure Hotel, Nesjavellir, 801, Iceland, Tel. +354 578 3700.
From £180 a night in December available at The Ion Luxury Adventure Hotel.