Food To Have On Hand For Pandemic: 3 At Home Pantry Staples You Need To Know (2021)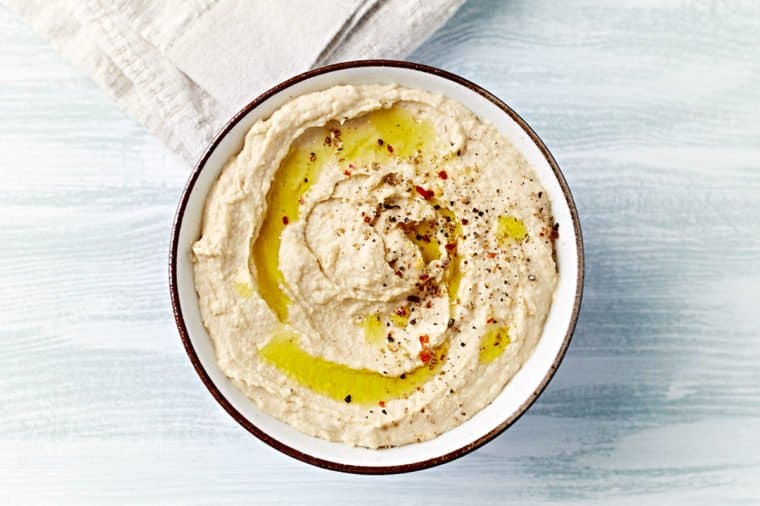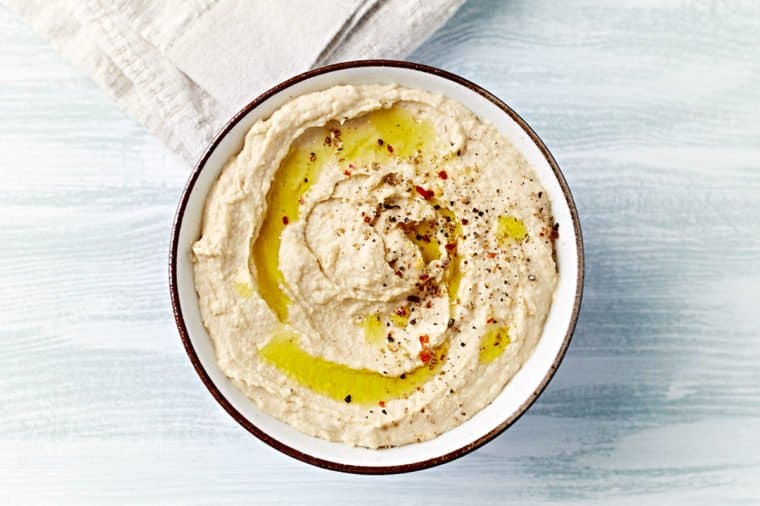 Image Credit: Shutterstock
Hummus
This spread boasts protein, fibre and healthy fat, and the homemade version has even more benefits because it leaves out nasty additives (plain hummus should only have six ingredients). It's a great way to get more high-quality, omega-3 extra-virgin olive oil in your diet – which you'll rarely find in the pack-aged version – and it's far more budget-friendly to boot.
Here's how to make your own sumac-spiced hummus, and here's a delicious lentil dinner salad to make with your homemade hummus.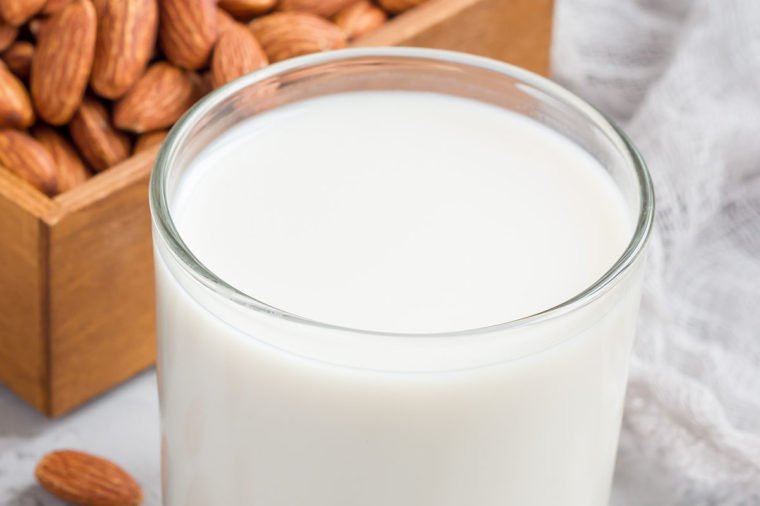 Image Credit: Shutterstock
Almond Milk
The go-to non-dairy milk to add to smoothies, coffee and chia pudding, almond milk should only consist of two things: filtered water and almonds (duh). Many brands fall short and feature additives like carrageenan, gums and added sugars. Soak your own almonds, blend them and strain with cheesecloth. You can add dates, cinnamon and vanilla bean to mix up your flavouring.
Here's everything you need to know about the health-boosting benefits of almonds, and here's an almond, date and espresso shake to make with your homemade almond milk.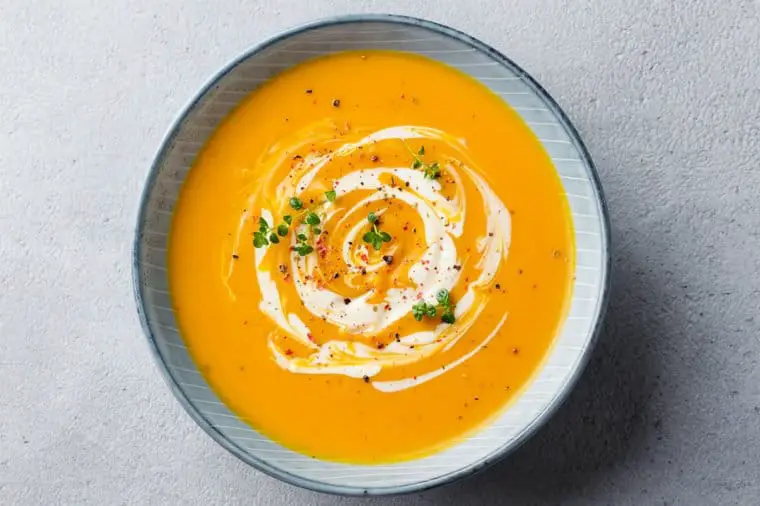 Image Credit: Shutterstock
Soup
Canned soup is the ultimate convenience food, but it comes at a price: preservatives and excess sodium. Treat your bowl of soup like a hot, savoury smoothie, blending in garlic, greens like kale and spinach and health-boost-ing spices like turmeric and ginger.
Here are our favourite soup recipes, and here are a few other healthy food swaps to make now.