2020 Everything for Everybody: Doing Away With Gender In Design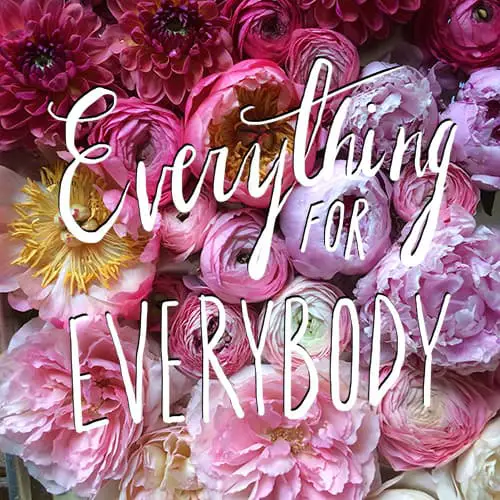 This blog is updated in 2020
It will come as no surprise that, when it comes to design, I can be a bit of a junky. The bigger, the badder, the crazier, the better. One of the most fulfilling and enriching parts of working in and writing about design is that I am hardly ever at a lack for new, interesting, beautiful things to see and think about. That is not to say, though, that there aren't some things that I could live without when it comes to design—things that I am totally and completely sick to death of seeing. If there is one single thing that consistently irks me in design, it's over-gendered design objects—items that, for some arbitrary reason or another, have been deemed "masculine" or "feminine," seemingly suitable for only one half of the population.
When I was a child, I'm not sure if I really knew what gender was. At least not in the way that I know it today. I knew that boys and girls were different, that women tended to wear their hair long and that men had scratchy faces, but when it came to the various ways that our culture has divided and defined these groups, I feel as though I was left in the dark for quite some time. They say that ignorance is bliss—and for the four-year-old me, it certainly was. Many boys my age might have occupied their time playing with toy cars, playing tag, and throwing baseballs. While I certainly partook in these activities, my afternoons and weekends could just as easily have found me at home, singing along to Disney movies, trying on my mother's dresses, and smearing red lipstick haphazardly across my face. If this was any cause for alarm, my parents never let me know. My mother happily indulged my interest in her jewelry and my father barely batted an eye when I requested a mermaid Barbie for my birthday. For the first few years of my life, I traversed my little world more or less freely, enjoying whatever toys, colors, and dress-up outfits that I damned well pleased.
It wasn't really until I began school that I started to suspect that something was up. And it didn't happen immediately. It happened with a strange glance from a classmate, the separate boys and girls teams in gym class, my third grade teacher's insistence that I be "Harry The Spy" for Halloween—not my personal choice, Harriet. As I grew older and began to absorb more of the world around me, I found myself being placed into a predetermined category not of my choosing, and I began to do the same to other people, both consciously and unconsciously. This is what boys do. This is what girls do. This is how they dress, this is how they act. As with many children, growing up meant learning to adjust to and accept the various roles that society had chosen for me.
Despite my more than fluid predilections, I've always identified as male throughout my life. This, however, never stopped me from questioning the arbitrary markers of that role, and its definition in general. Why was it that, as soon as we entered grade school, belonging to a gender meant belonging to some sort of impenetrable, exclusive club? Furthermore, why did these definitions seem to extend beyond flesh and blood, down to the very objects we carried? Why was it that girls could ornament themselves in head-to-toe pink—a color whose meaning has changed over time—without receiving a second glance? How was it that only boys were featured in the advertisements for action figures—surely girls wanted in on the fun, too? As I've gotten older, I've only felt this divide growing wider. Women have purses while men have "man bags." Women get cast in ads for cleaning products, while men find themselves as spokesmen for beer and automobiles. Women have pink razors with names like "Venus," while men have hard-edged, robotic looking contraptions that, despite nearly identical function, promise to be tailored exclusively to the rough-n-tumble skin on a man's body. Hell, even our writing implements have a gender divide.
As somebody who works in design, this divide is in many ways inescapable. I can go hardly a week without reading of a space that mixes both "masculine" and "feminine" elements; an interior design firm that caters to young bachelors, crafting no-nonsense masculine, but well-designed spaces; a designer that isn't afraid of "being a little girly"—as if that actually means anything. Indeed, in the design world, gendered terms like "masculine," "feminine," "boyish," and "girly" get thrown around ad nauseam, a coded language that oftentimes has harmful, insidious connotations, ones that help to shape who we are as people and perpetuate restrictive social rules.
It's hardly a secret at this point that when somebody uses the word "feminine," they are likely referring to something that is delicate, frilly, or ornate. By the same token, we often find the term "masculine" arbitrarily ascribed to things that are functional, practical, simple, and long-lasting. This is because, even in the twenty-first century, we still live in a world where we divide these traits, as if they were equations to be solved, into groups of lesser and greater—things that typically fall within specific gender lines. Lace? Feminine. Leather? Masculine. Floral? Feminine. Geometric? Masculine. As easily as these analogies come, though, it's also easy to point out the complete fallacy of these comparisons—so much so that it even seems trite to bring it up. Is there anything truly, inherently feminine about the color pink? No. Still, for some reason these terms and associations continue to thrive in our contemporary design world, so much so that I often find myself using them. "Blech!" I might exclaim after looking at an oversized leather sofa in a showroom. "It's just so, I don't know, manly."
I have decided, though, that it is time to stop. As harmless as these descriptors might seem, the effects that they have can be both harmful and long-lasting. They saturate our language and our culture; they create conformity and inequity. I don't want to live in a world where a four-year-old boy feels as if he needs to change who he is, because somebody has deemed his so-called "feminine" toys unsuitable. I don't want to live in a world where women have to feel like they are somehow committing a disservice to their gender by wearing pink. I don't want to live in a world where men feel like they need the words "For Men!" emblazoned on something before they feel comfortable purchasing it. The world is confusing enough as it is without the pressure of arbitrary gender roles, and I am all for making things less confusing.
Because you know what's awesome? Pink. And blue. And pretty much every color in the entire world. So let's stop pretending like these things mean anything hard and fast—they are masculine and feminine—they're for everybody.