[2020 Halloween DIY Project] Creative Pumpkin Decorating Ideas: Cherry Pumpkins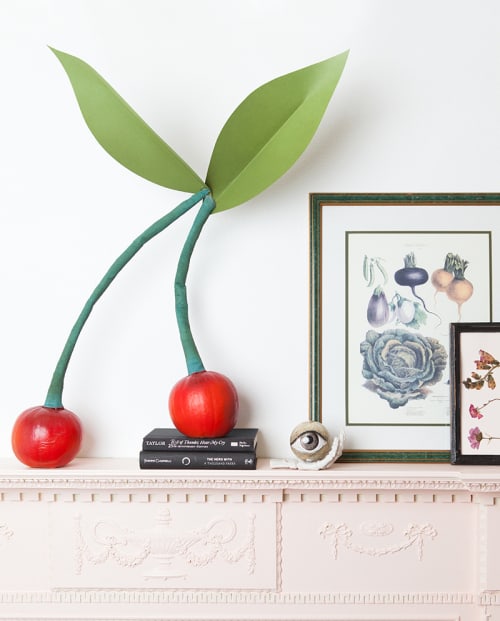 This blog is updated in 2020
I'm not the hugest fan of creepy Halloween décor, especially when this year hasn't been a kind of year, I need something bright to light up my quarantine instead of something very-Halloween to further darken my dull lockdown. Cherry pumpkins seem to be the finest option to match Halloween vibes while spicing my lockdown up!
The trick to these cherry pumpkins is finding pumpkins in similar round sizes. I spent a good deal of time at the pumpkin patch evaluating the perfect shape and I love how they turned out. –Brittany Jepsen of The House That Lars Built. Here are the good pumpkin painting ideas.
Photographs by Laura Sumrak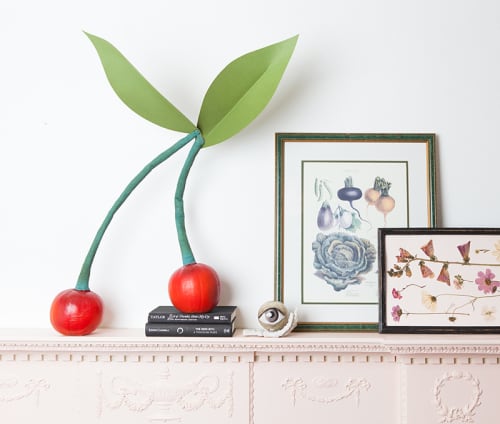 Materials: 
-pumpkins in similar round sizes
-crepe paper
-scissors
–glue gun
–green card stock
-masking tape
–red spray paint
-wire (Brittany used floral wire wrapped in paper from the craft store)
Steps:
Step 1: Spray your orange pumpkins red for painting pumpkins. I got a little carried away and added some shading with darker reds and a spot of pink and orange, but a simple red color is perfectly fine. Let the pumpkins sit until fully dry.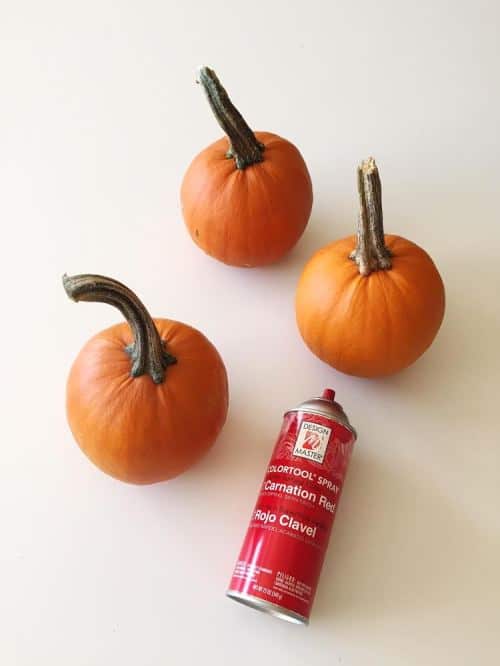 Step 2: If the stems of the pumpkins are too curved, cut them down a bit with cutters so that they point vertically.
Step 3: Wrap a large piece of crepe paper at the base of the stem and secure it with a glue gun. Wrap it around a number of times (I did it about 5 times) so that it creates the width you want. Secure it with glue.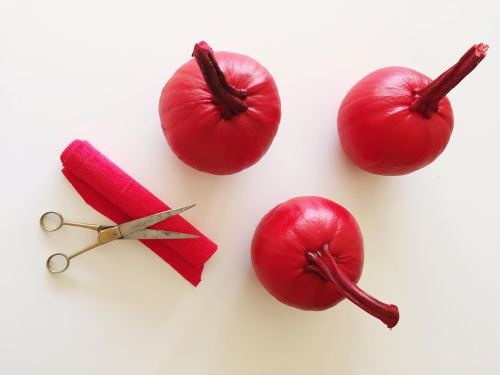 Step 4: There should be a little leeway at the top of your new stem. I inserted a piece of 18" wire into the stem to give it more flexibility later.
Step 5: To create a thinner, twistier stem, I wrapped masking tape around the stem while twisting it.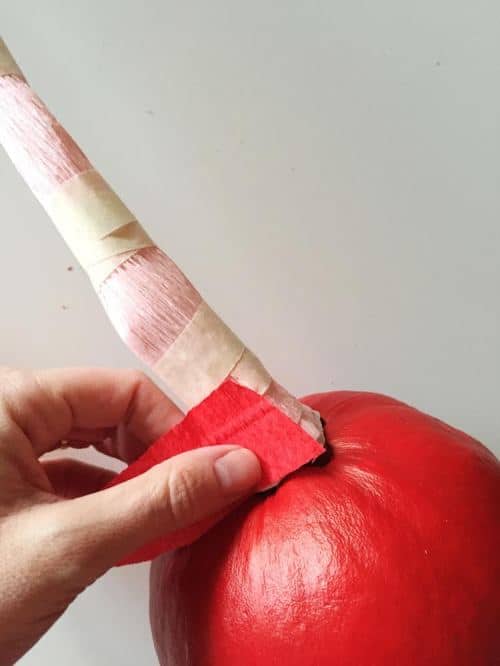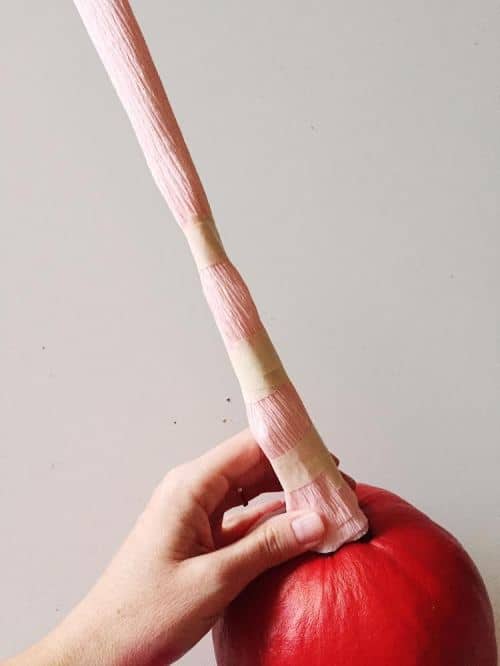 Step 5: Cut a piece of crepe paper about 1" wide going against the grain (you can also use party streamers) and wrap it around the whole stem up to the top. As you can see from the picture, I started out with red, but I later decided to change it to green.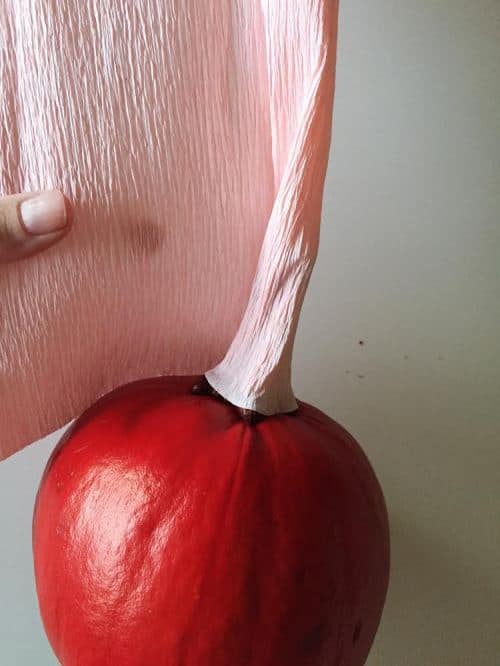 Step 6: Use a 12" piece of green cardstock to create leaves for your cherries. Secure together with glue gun.
Et voila! These pumpkin cherries will add a dash of whimsy and catch people off guard ("are those PUMPKINS?!?"). Happy Halloween!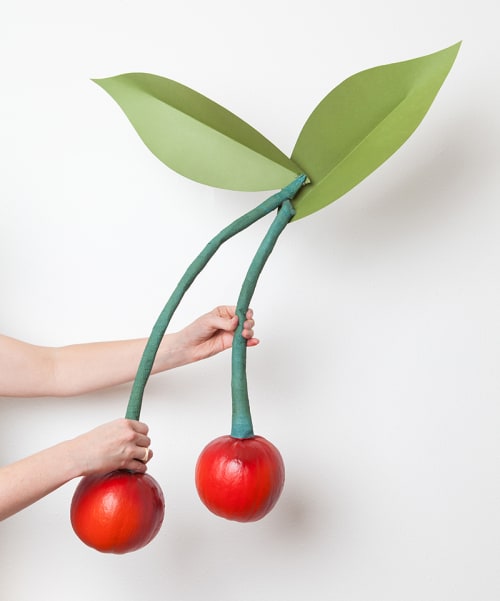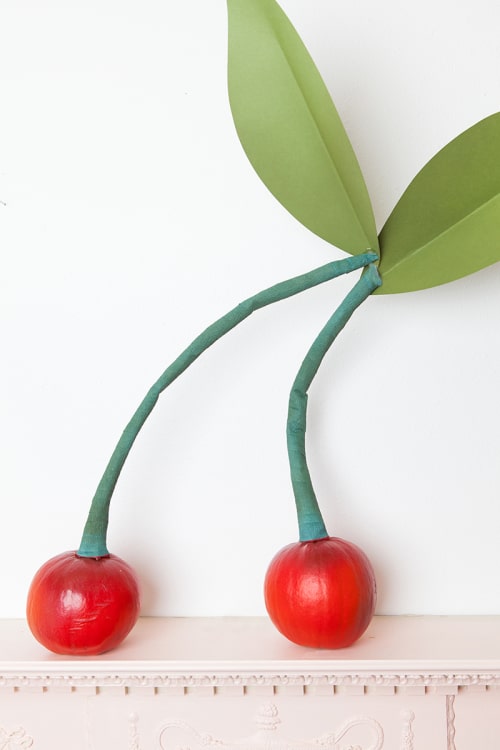 Hope you find these pumpkin decorating ideas creative and useful!