[2020] DIY Gold And White Christmas Decoration Sign – Oh Holy Night Christmas Sign!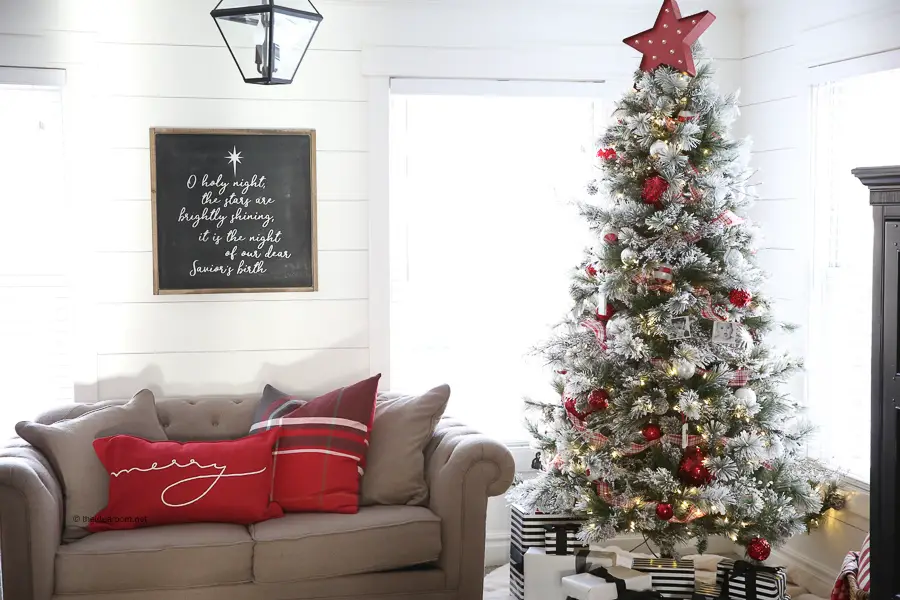 This blog is updated in 2020
Hey guys! I am popping back in with another quick tutorial for making a beautiful Farmhouse DIY Oh Holy Night Christmas Sign! I hope you aren't sick of my Farmhouse Sign Tutorials yet…because I am not sick of making eco-friendly Christmas decorations!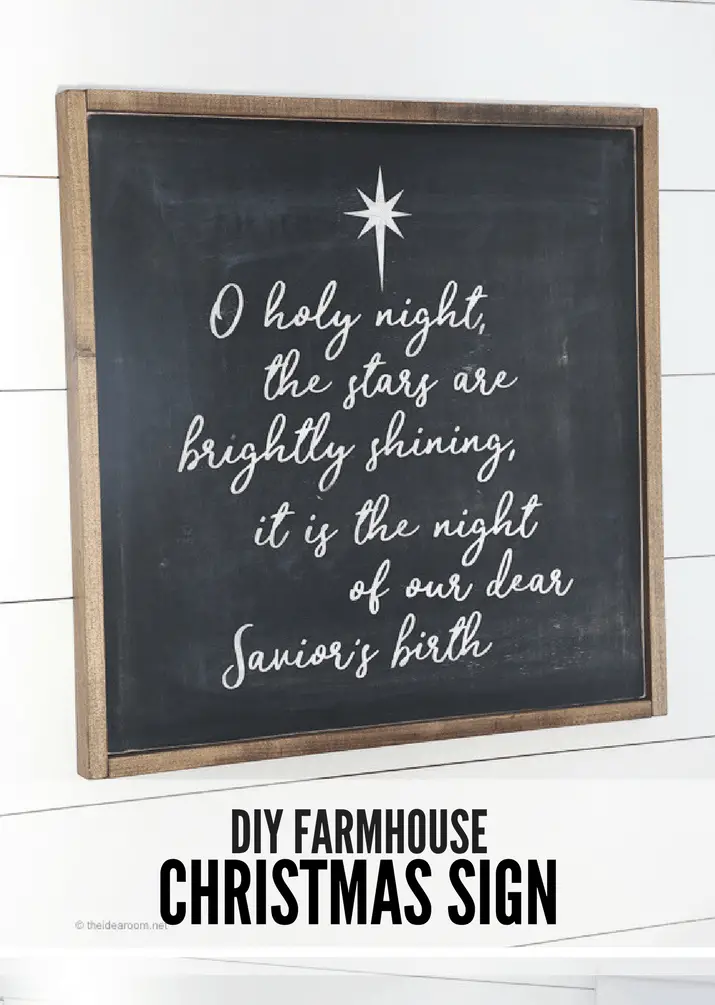 I love how easy the gold and burgundy Christmas decorations are to make and I LOVE that I can completely personalize Christmas decorations to my exact taste preferences. I don't know about you, but I have a hard time finding home DIY Christmas decor items that fit what I have in my mind for a certain spot in my home. That is why I started down this road and how this little blog came into existence. I wanted to create things that fit the feel and look I wanted in my home.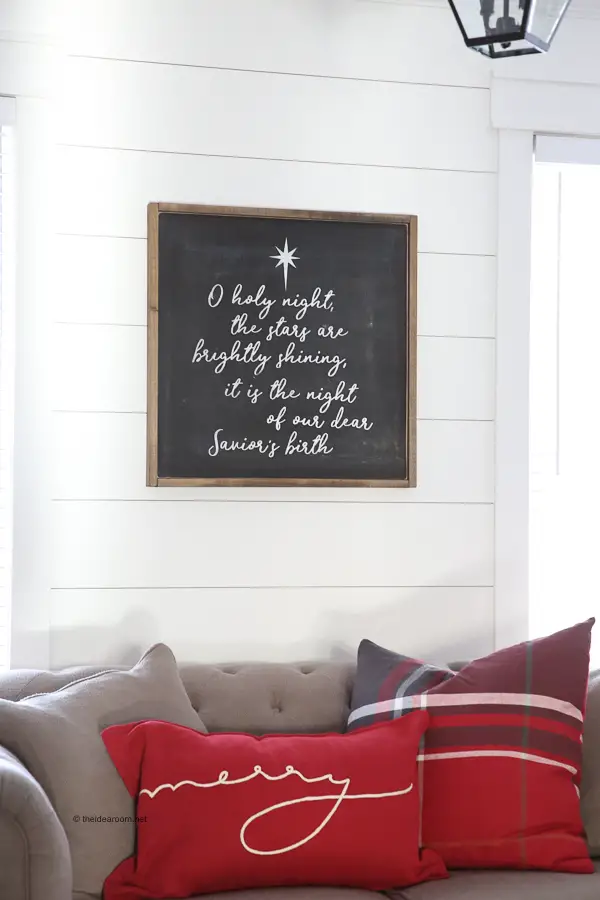 But…anyways…back to the burgundy Christmas decorations. You can make an Oh Holy Night Sign if you are interested. Feel free to change it up in any way that better suits your Christmas decoration ideas DIY! Everyone is different and it's fun to change things up and add your own flair to the basic design!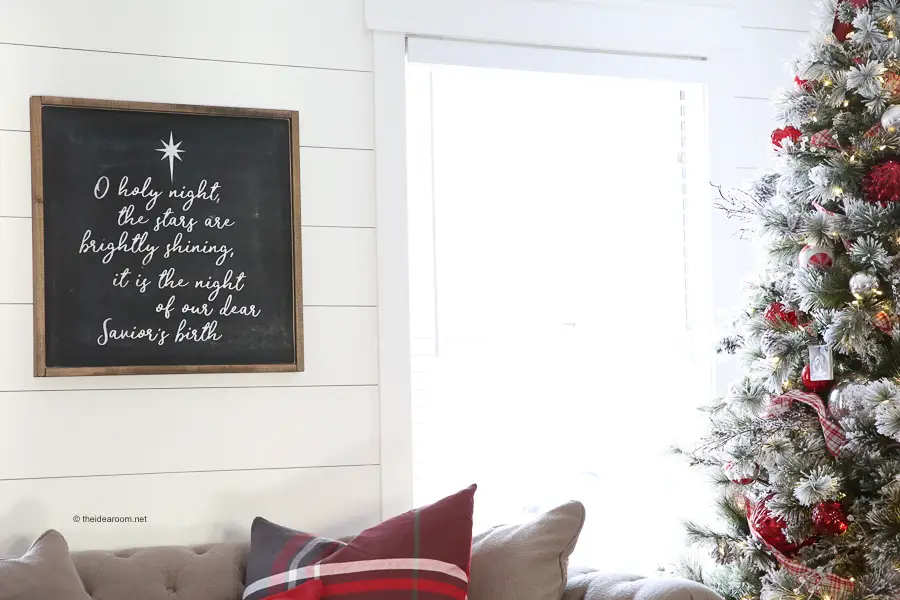 I created the sign on my Cricut Maker. If you aren't familiar with a Cricut Maker and are interested in learning more, you can check out my post I shared on it here.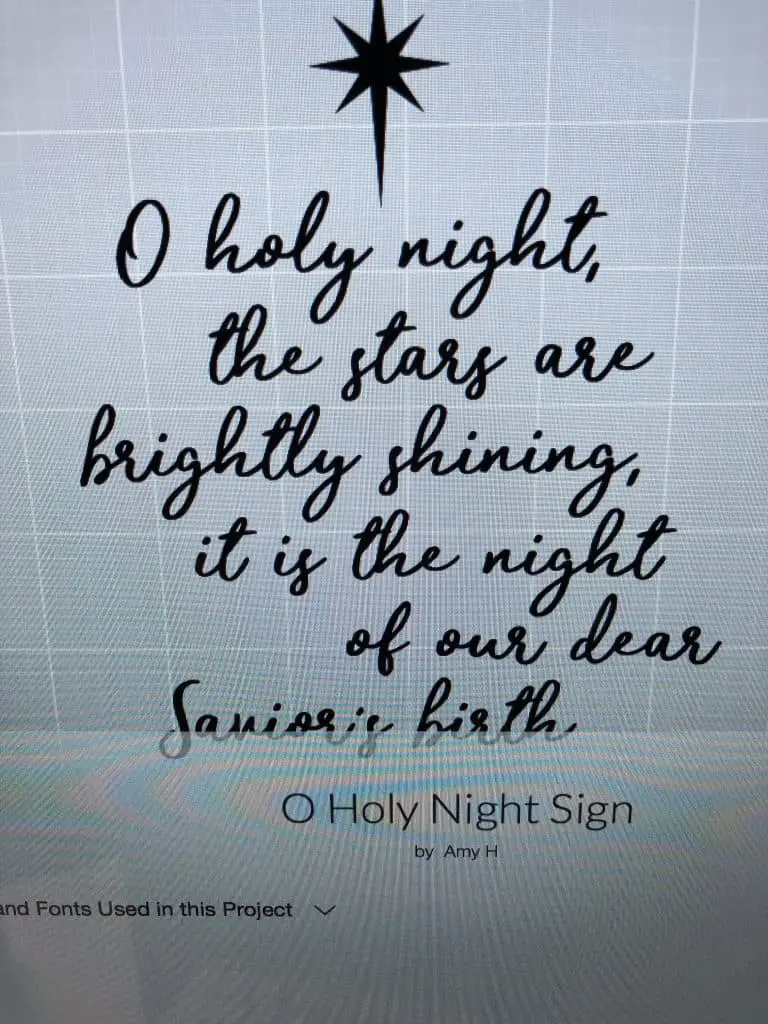 Materials:
Wood piece (24 x 24 inches)
Wood Trim (1 x 2 cut to fit all four sides of the sign)
Oh Holy Night template here (I used my Cricut Maker)
black paint
white paint
stain ( I used this one)
nails or staple gun
wood glue
sand paper
paint brushes
picture hanger
Directions:
Cut your wood to the size you want it, or purchase a piece of wood that is pre-cut. They have several sizes at Lowe's.
Cut your wood trim so that you have two sides that are the same length as the long part of your sign. Cut the next two pieces (the top and the bottom) so that when they are placed against the top of the sign and the side pieces are on, they gather together and are flush on the corners creating a great frame near your board.
Stain your sides of the wood frame and dry.
Gently sand around the edges of the board and the front of the board if needed.
Wipe off excess dust.
Paint your sign black and let the paint dry.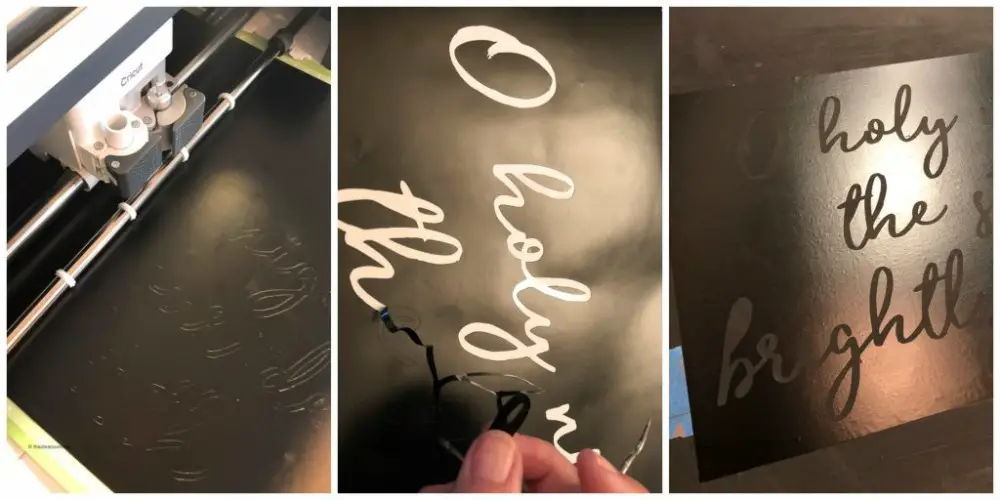 7. Position your Oh Holy Night template vinyl onto the sign so that they are centered and balanced spaced. Use them as your template or your stencil. Paint the letters white. You may need two coats of paint to cover over the black paint. Let your paint dry between each coat.
8. Let the paint cure for at least 24 hours.
9. Gently sand and rough up the surface and edges of the sign if you want a more rustic, farmhouse look to your sign.
10. Add a little wood glue before nailing and wipe off any excess.  Nail your side pieces onto the board ensuring that they align with the ends of the sign.
11. Nail on the top and bottom pieces of the wood frame.
12. Add a picture hanger to the back making sure it is centered.
13. Hang on the wall and enjoy Pinterest DIY Christmas decorations!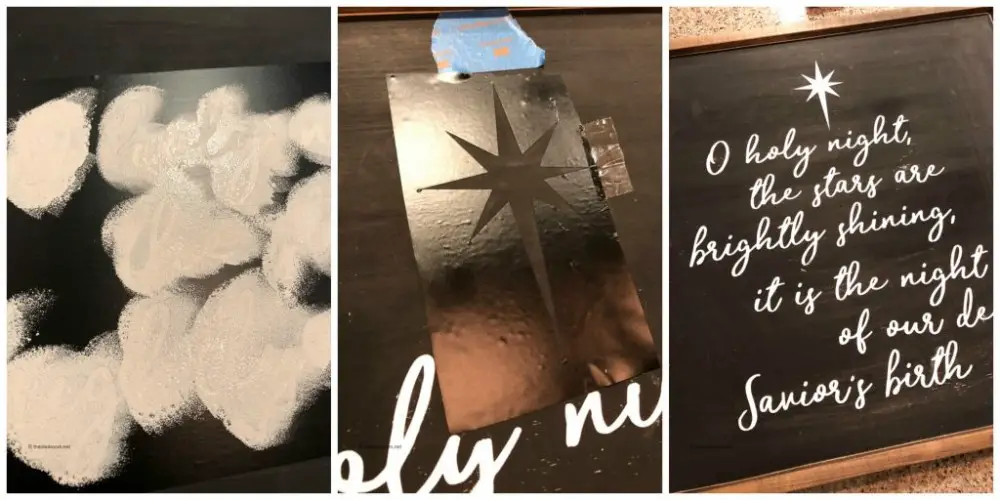 I love the sign in this room! I made it black to balance out the room and I just love how much it stands out on the white walls!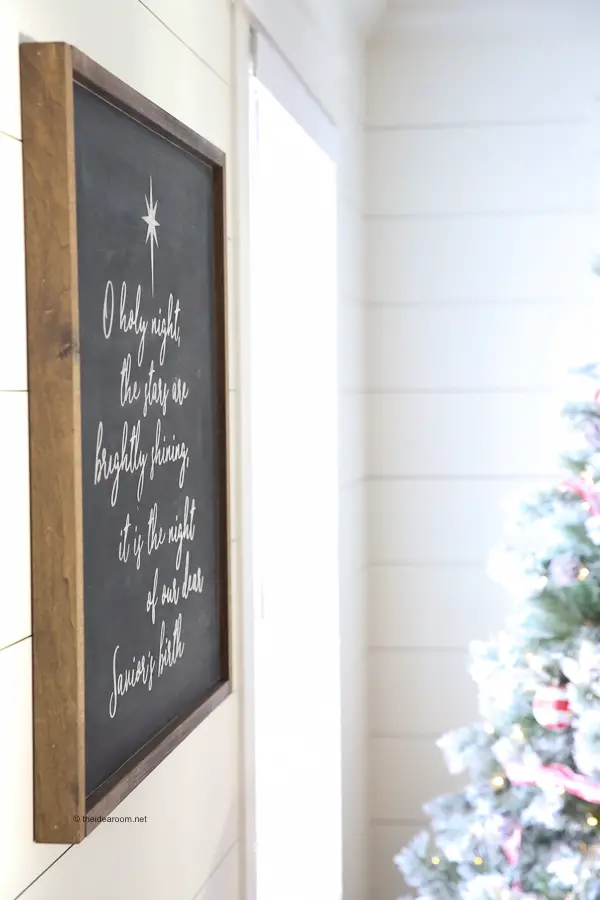 Go ahead and make one for your home! These also make great handmade, unique gift ideas for your family and friends! I know I would love to give and receive one for Christmas!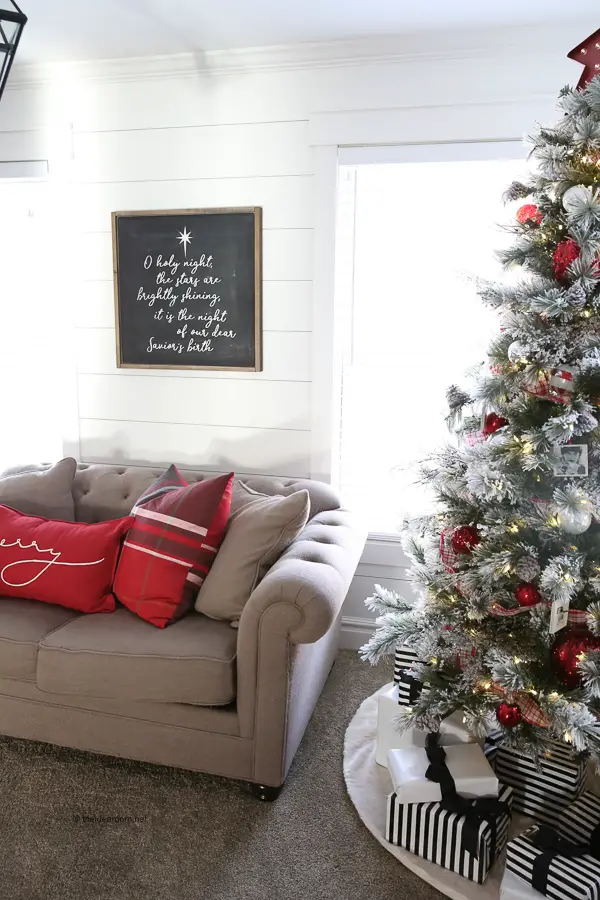 Happy decorating! Thanks for stopping by!