[2021 Halloween Decor DIY] Giant Boo Halloween Sign Tutorial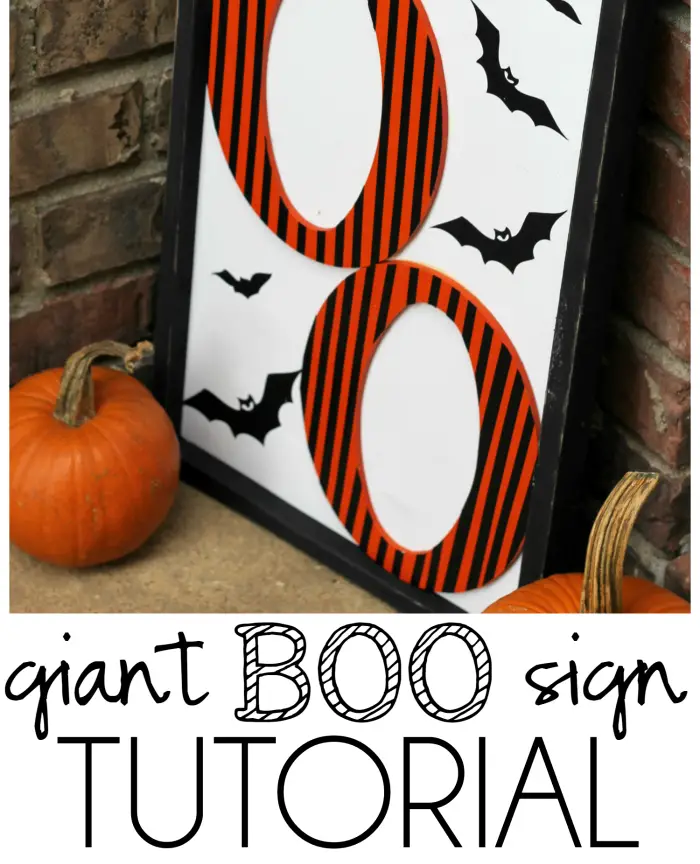 This blog is updated in 2021
Hello! Hello! It's Ginger & I am so excited to be here today with you & Amy! Thanks so much for having me over! I'm usually blogging over on my blog. So it's a treat to be over here & to change it up a bit. It's so nice to meet you! Over on my blog I love sharing fun crafts, easy recipes, DIY projects & fun ideas like this Giant BOO Sign! Let me show you how I made it!
materials:
piece of plywood
1×2 board for trim pieces
paint (white, black & orange)
hand sander
nail gun & nails
outdoor decoupage
foam paint brush
wood glue
black vinyl
wooden letters to spell BOO
miter saw
First, I cut a piece of plywood 28 inches x 12 inches, and then cut 4 trim pieces using a 1×2 board (two are cut to 29 1/2 inches long and the shorter ones measure 13 1/4 inches long). Angle the ends to 45 degrees. Then I sanded everything really well, and then painted the trim black & the sign board white.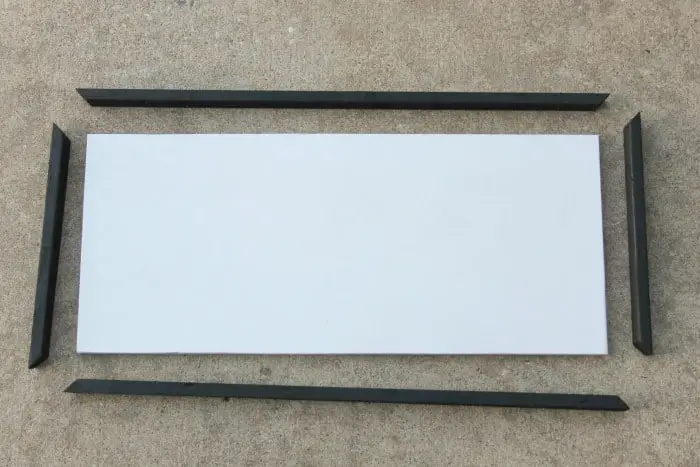 Once everything was dried. I used a nail gun to attach my frame.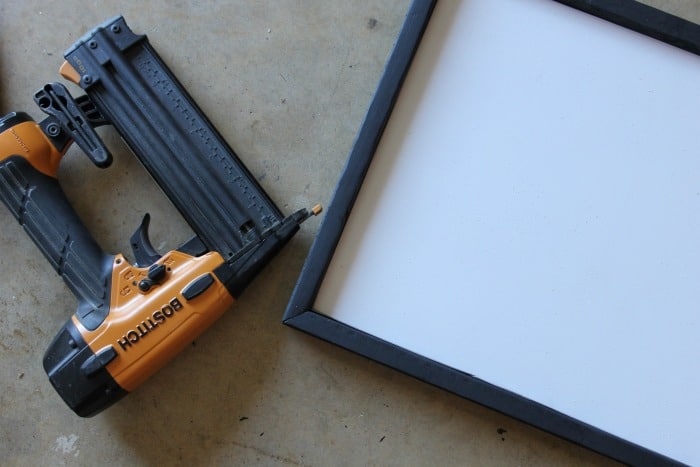 I painted the BOO letters orange & used black vinyl cut into 1/4 inch strips to make stripes.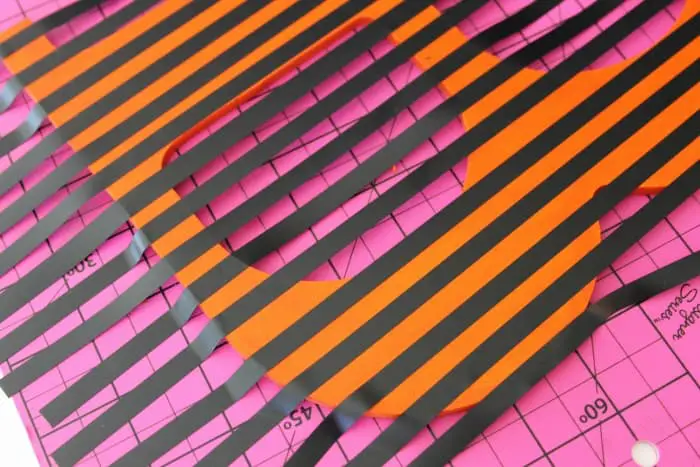 Flip your letter over, & then use an X-ACTO knife to trim off the excess.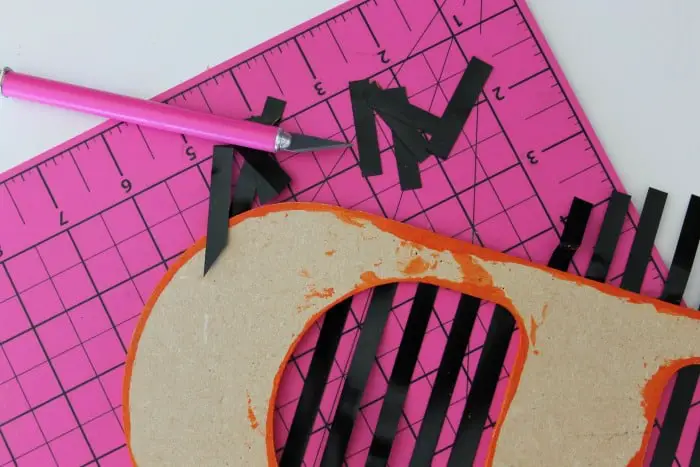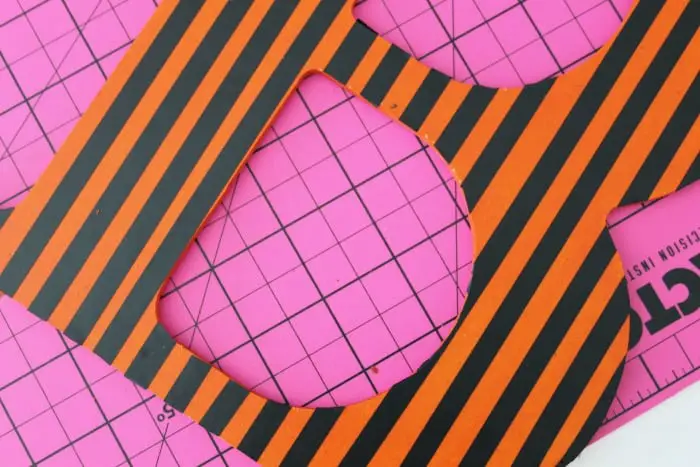 Since this sign was going to go on my front porch.
I gave the letters a good coat of outdoor decoupage with a foam brush.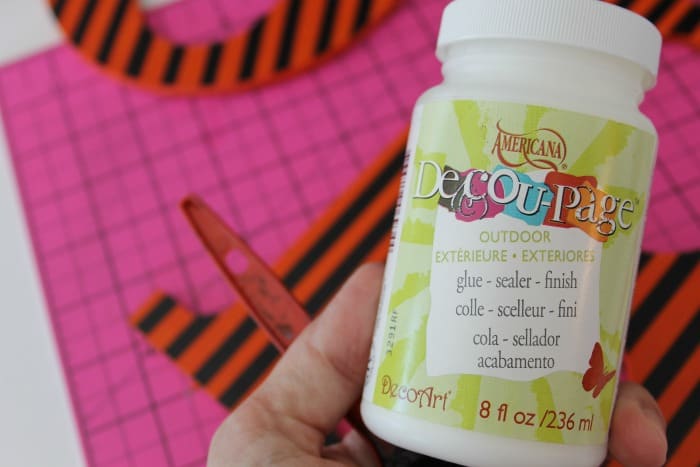 Next, I glued my letters on my board with wood glue. Let dry.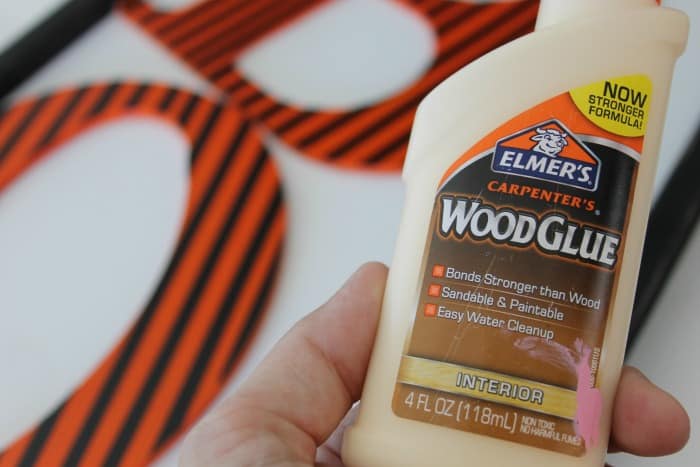 The last thing I did was add a few spooky vinyl bats! All done!