Most retailers understand the amount of competition they have out there, especially in larger towns.
To help encourage customers to remain loyal to them they accept coupons for various products.
One of the best uses of coupons is for purchasing grocery items you already use.
Look for stores that offer you double or triple the face value of the coupon.
Some stores only offer double and triple coupon values on specific days of the week so make sure you take advantage of them if at all possible.
You will be amazed at how quickly this type of coupon system can help you slash your grocery bill.
✅  Best Coupon Organizer Portfolio
✅  Best Coupon Cutter
PROS:
1) It says in the name "Safety Cutter" and it's exactly what is it. The ceramic blade is so small it's impossible to cut yourself, I think it's a great tool for children for that matter. I cut my coupons while watching TV and I am not afraid to cut myself while I'm distracted;
2) It's more fun to use and saves time compared to scissors. It also never makes my fingers hurt like scissors;
3) It is durable. After 5 months it works as great as the very first day;
4) I like that it has appealing design, soft-touch surface, small size and a built-in magnet. I store it on my fridge; it's very convenient and looks nice;
5) Great small gift for anybody, stocking staffer or basket staffer if you need one.
CONS:
1) I found it not very useful for plastic packaging; many of those packages are tough for this small cutter even with increased pressure. Maybe other Slice models with bigger blade will do a better job;
2) Depending on your ability, it's somewhat hard to make a perfect strait cut line. For my main purpose – coupons, it's not a big deal. Even though I did cut off a part of a barcode few times, which was unfortunate, but with practice, I got better. If I need precise cuts, I switch to scissors, X-Acto knife or other tools;
3) It will cut through second sheet of paper if it's thin enough. And it will scratch the surface you are cutting on. Since coupon inserts are very thin, I usually use a cutting board and make sure that there are no other valuable coupons under the place I'm trying to cut;
THINGS TO KNOW:
1) You have to hold it completely flat to the surface you are cutting or it won't work and might rip your paper;
2) EXTREME COUPONERS BE AWARE that it won't cut through more than 1-2 sheets at a time, it's not what it was made for. I'm pretty sure there are more efficient ways to cut coupons for more than 3 inserts per week;
3) Not meant for heavy-duty cutting and thick materials.
Overall, I love this tiny handy tool and I can't imagine cutting my coupons any other way now.'
How to use coupons to save the most money?
Check If The Original Price Is Inflated: It is very important that you make sure the store isn't inflating the prices on their items though because if they do you won't save much with the coupons.
Buy Only Things You Need: Don't be tempted to use a bunch of coupons in items you don't normally use though or your grocery bill may end up increasing!
Get Coupons From Offline Medias: You can get coupons from magazines and newspaper ads.
Use Coupons Before Expiration Dates: Pay close attention the to the expiration dates on them as well.
Get Coupons Of Your Favourite Brands Mailed To Your Home: If you have access to the internet go to the sites for the products you use. Many of them offer coupons that they will mail to you or that you can print at home.
Opt In To Email Listing Of Your Favourite Brands: If these sites offer an opt in list for you to get promotions and coupons by e-mail then take advantage of it.
Pick Up Various Coupons Others Do Not Want: Some retail stores that welcome coupons offer a counter where you can take your unwanted coupons for other people to use. At the same time you are welcome to pick up various coupons others have left to make your own purchases.
Categorize Your Coupons In Advance: There are great coupon organizers that you can use like a mini filing system. You can categorize the coupons by the listed areas as well as create some of your own categories. This will reduce the amount of time you spent going through them while you are shopping.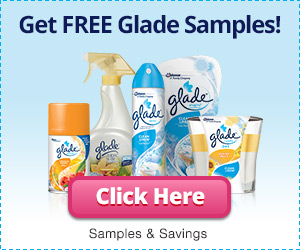 Collect Coupons Of Competitor Brands: Many retailers are more than willing to honor the coupons for a competitor so that you will purchase the item from them instead of the other store. The best way to approach this issue is to take the coupon into the store with you. Ask to speak to a manager and explain that you really want to make the purchase from them but that the other store offers a much better price. In most cases they will at least match the price of the competition. Other retailers will even beat the price to encourage you to remain a loyal customer of theirs.
Use Coupons For Events: Any time you plan to visit a museum, amusement park, or other activity check to see if there are coupons offered anywhere. Many times you will find buy 1 get 1 free coupons for such outings and that can be a great savings for your trip. You can usually find this out by looking online or calling the chamber of commerce in the area of the event.
Buy Coupons From Online Auctions: Online auctions like Yahoo! Auctions and eBay offer you plenty of opportunities to take advantage of discount coupons that others are selling as well.
Use Coupons For Restaurants: Restaurants often offer discount coupons to get people to come in and eat. You do need to pay close attention to the details of the coupon though. Many of them will have specific days of the week they can be used. Some of them also have a set time frame where they can't be used after 4 pm or something similar.
If you take the time to seek out coupons for items you will already spend money on then you can get the rewards of spending less while still getting all the things your family needs.
You may think it is silly using a $.75 cent coupon here or a $2.00 coupon there but it will really start to add up over time.
When you consider the amount of money you spent on groceries, eating out, and entertainment for a whole year those coupons really start to sound good!