Complete Guide For DIY Gift Wrapping (2020)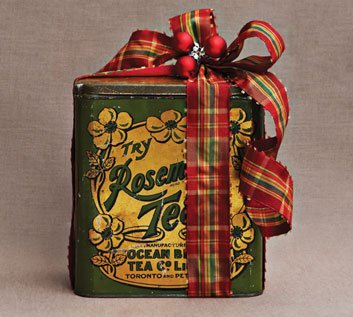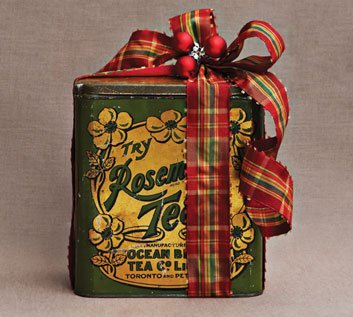 The vintage tin gift wrap
Materials you'll need: Vintage tin + Old ribbon + Tree ornaments
Pop your present into a vintage tin, and it becomes part of the gift. A ribbon saved from last year plus a few of your tree baubles dress it up.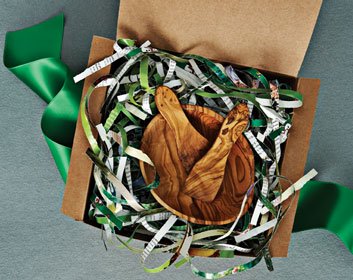 The recycled gift wrap
Materials you'll need: Old flyers + Paper shredder + Last year's gift box
Give the contents of your recycling bin another purpose. Run the paper through a shredder to make cushioning that will keep presents from shifting inside their boxes.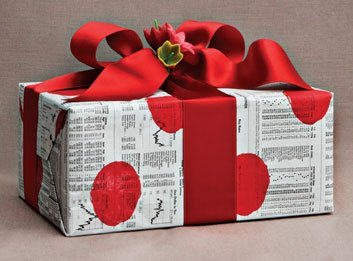 The newspaper gift wrap
Materials you'll need: Newspapers + Potato halves + Paint + Ribbon + Wine charms
Turn a newspaper into funky-looking gift wrap by printing your own pattern on it. Cut a potato, apple or even lotus root in half and press the cut half into acrylic craft paint. Press your "stamp" onto the newspaper. Make wine charms part of the gift by attaching them to the bow.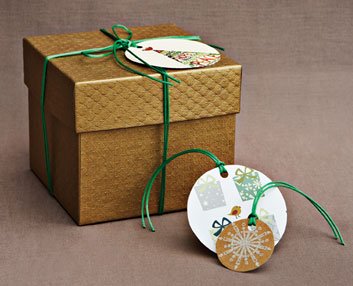 The holiday card gift wrap
Materials you'll need: Pencil + Scissors + Hole punch + String
Reuse last year's cards as this year's gift tags. Place a glass on the artwork on the front of the greeting card and trace a circle around it. Cut it out, punch a hole and thread string through it to wrap around a gift box-which you saved from last year, of course.
Related:
• Your healthy holiday party planner
• 5 ways giving is good for your health
• Make giving gifts a pleasure again