[2020] Best Ways to Spend Delays in 17 U.S. Airports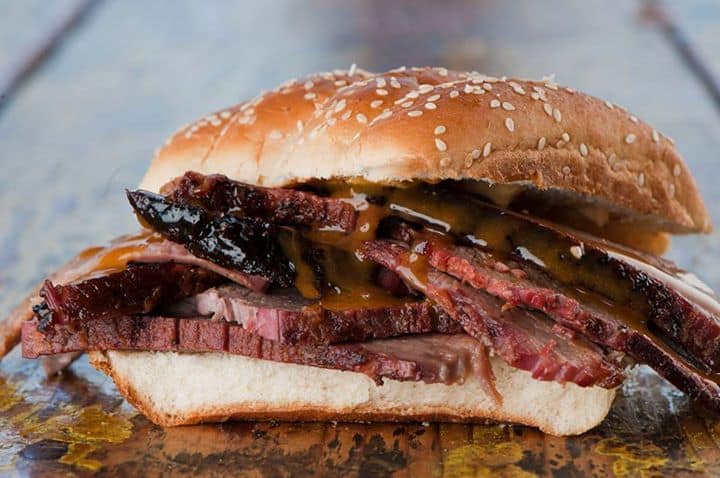 This blog is updated in 2020
For many of us, Thanksgiving and Christmas mean spending so much time in airports: The holiday crowds have you to get there early, bad weather can mean my flight is delayed, and planes are so packed that, if your flight is canceled, there will be untold hours before you can get a seat on another flight. We have to be patient waiting for flight status. Even if you are patient, flight delayed when to arrive at the airport. But some airports are far more tolerable than others. In some cases, they're even enjoyable. You already know the amazing way to spend a layover in 10 of the biggest U.S. hubs. Here, a pick of savvy globe trotters—from travel experts to my Facebook followers—share the best U.S. airports to get stuck in, and their preferred way to pass the time there. It is the only thing that the flight delay compensation us.
Atlanta Hartsfield International Airport (ATL)
"ATL – One Flew South – sushi."
—Willis McKee, VP Marketing,  MedjetAssist
Austin-Bergstrom International Airport (AUS)
"If I had to choose one airport, it would be Austin, Texas, for the great local restaurants, including several that often have live bands."
—Scott Mayerowitz, Associated Press airlines reporter
Charlotte Douglas International Airport (CLT)
"Relax in the charming white rocking chairs scattered throughout the airport. Makes me think 'Southern Hospitality'."
—Kathy Belden, More Than Gourmet
Chicago O'Hare International Airport (ORD)
"Okay, shoot me, but I grew up in Park Ridge roughly five miles from ORD. When I was a kid, on Saturdays I used to walk over to the Marriott, hop on their courtesy bus to the airport, and spend HOURS watching the planes. Now, when I layover there, sometimes I take a cab into Park Ridge for an hour or two and walk the sidewalks of downtown and reminisce a bit."
—Robert Youngquist
"I've been stuck for days at DFW, and it was just fine—I looked into declaring residency in the American Express Centurion lounge. The DFW airport grounds are bigger than the island of Manhattan, and the airport offers myriad amenities, including the American Express lounge and an almost-too-nice Grand Hyatt attached to the terminal with a pool deck overlooking the runways. What more could you need?"
—Gary Leff, founder, View From The Wing
Denver International Airport (DEN)
"Food, not too much shopping, lots of open-space feeling from the high ceilings and huge windows— and views of the mountains."
—Carolyn Trabuco
Detroit Metropolitan Airport (DTW)
"Detroit is the best airport in the USA at the moment. Great local restaurants. Beautiful and clean."
—David Rosati, Keytours Vacations
Honolulu International Airport (HNL)
"I love the gardens in the middle of the airport."
—Perri Collins
Los Angeles International Airport (LAX)
"My favorite domestic airport to get stuck in is Los Angeles International (LAX)! They've brought in a bunch of local restaurants and shops which have made all the difference in the world. A lot of travelers don't realize that your same-day boarding pass allows you to go into any terminal no matter which airline you're flying! So if you like a restaurant in one of the other terminals, go ahead and check it out."
—Johnny Jet, JohnnyJet.com
Minneapolis–St. Paul International Airport (MSP)
"Lots of good shopping and restaurants, and if it's a long enough layover, in less than 15 minutes you can take the train to the Mall of America for a ride on the carousel."
—Lori Bruns, Carrousel Travel
All the content in this blog is the property of aninspiring. Kindly refrain from plagiarising the content of this blog.
New York City's John F. Kennedy International Airport (JFK): Terminal 5
"I love the JetBlue terminal (Terminal 5) at JFK. They have that great store MUJI to GO, an Ex Officio shop, great restaurants, and spas."
—Paula Froelich, founder of A Broad Abroad
New York City's John F. Kennedy International Airport (JFK): Terminal 4
"I love the Delta lounge in Terminal 4. (You can purchase a one-day pass.) It's so big that I can always find a quiet corner. Space is subdivided into a lot of different rooms, so it's easy to have a different experience each time. Every seat has outlets and USB ports, which is key for last-minute charging. And there's an outdoor lounge, which is just fun because I'll take any oxygen I can before being locked in a tin can."
—Pavia Rosati, founder/CEO, Fathom
Palm Beach International Airport (PBI)
"It's low-key and truly Floridian, with a relaxing vibe. And if you forgot a souvenir, there are always those kitschy coconut candy treats."
—Sharon Pomerantz Strelzer, Pomerantz PR
Philadelphia International Airport (PHL)
"I love that Philadelphia has stationary bikes for exercising between flights."
—Elizabeth Drewry Beck
Portland International Airport (PDX)
"PDX has the best store: CC McKenzie has awesome clothes, shoes, and accessories. They also have the Dragontree holistic day spa, and Powell's Books!"
—Brandy Audette
San Francisco International Airport (SFO)
"It has a spa for massages and a yoga room."
—Deb Arora
Seattle-Tacoma International Airport (SEA)
"I like SeaTac. I get a quick manicure at its Butter London nail salon."
—Arnette, founder, Round The World Girl
Washington, D.C.'s Reagan National Airport (DCA)
"I love taking a walk into the historic lobby in what's new Terminal A. It's usually pretty empty there, but if you stop for a moment, you can just feel the presence of all of the historic figures that have graced those halls since the terminal opened during World War II."
—Brett Snyder, president, and Chief Airline Dork, The Cranky Flier
What's your ideal airport to get stuck in? Weigh in below!
All the content in this blog is the property of aninspiring. Kindly refrain from plagiarising the content of this blog.