[2020] Best Wall Decoration Idea – Wood Floating Box Shelves DIY Project Guide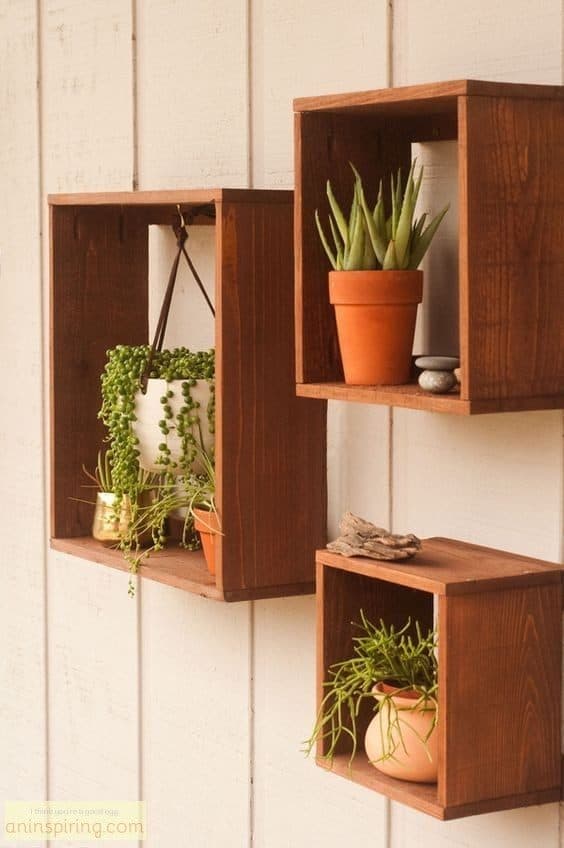 This blog is updated in 2020
What to do if you have a really small apartment and you have tried countless space-saving furniture and still, you don't have enough space? Try DIY shelf brackets as they free the floor space and utilize empty wall space! Sounds interesting, right?
How to store books stylishly? How to build a simple wall shelf? If you don't have any wall shelf ideas for living room, here are the best floating shelf design. You may find some floating book shelves ideas and kitchen floating shelves ideas!!
These floating wall shelving ideas are suitable for bedroom, kitchen, living room and washroom where something tiny, like skincare products, need to store.
Though DIY floating shelves sound really magical and actually you can be the magician to make it! How to make wood shelf? If you design DIY storage shelves properly, these floating homemade wall shelves can also be a home decoration! We are going to show you how to make your own floating shelves and how to place the wall floating shelves. Scroll down now and learn a DIY floating shelf! You can find the images of floating shelves in living room.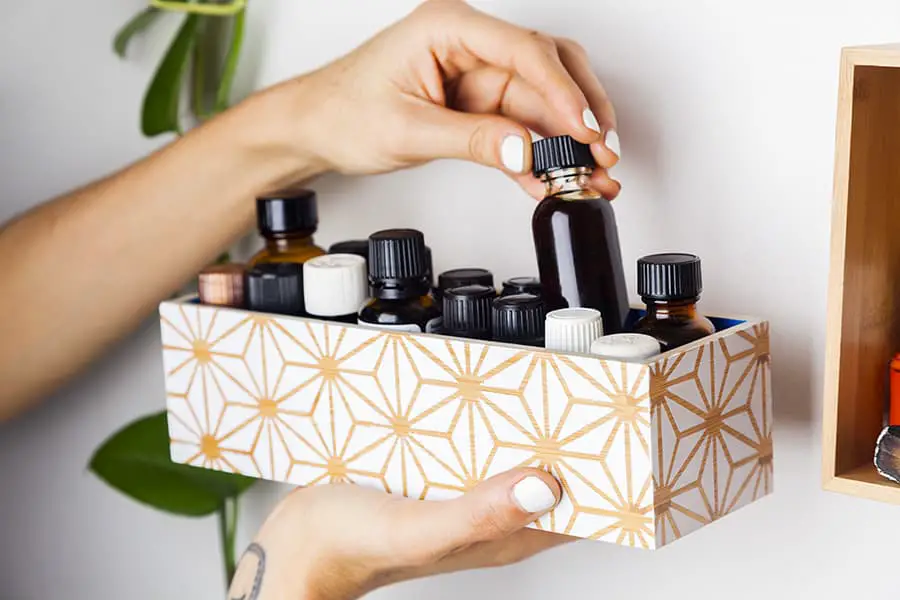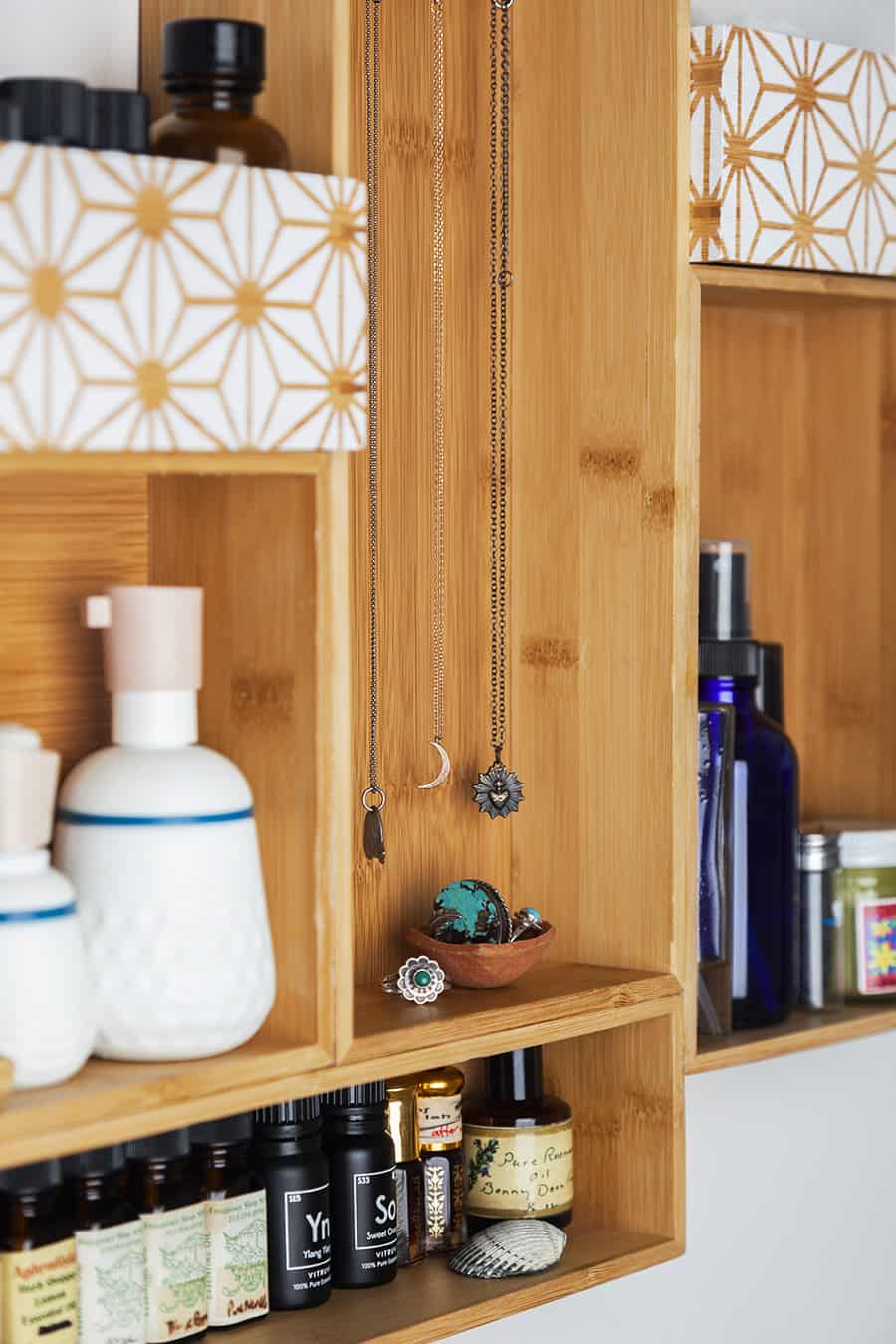 SUPPLIES
Bamboo drawer organizers
Sandpaper
Wood glue
Sponge brush
Clamps
Stencil
Stencil adhesive spray
Multi-surface paint
Drill and screws
Level
1/2 inch cup hooks
INSTRUCTIONS
How to build free standing shelves?
Step 1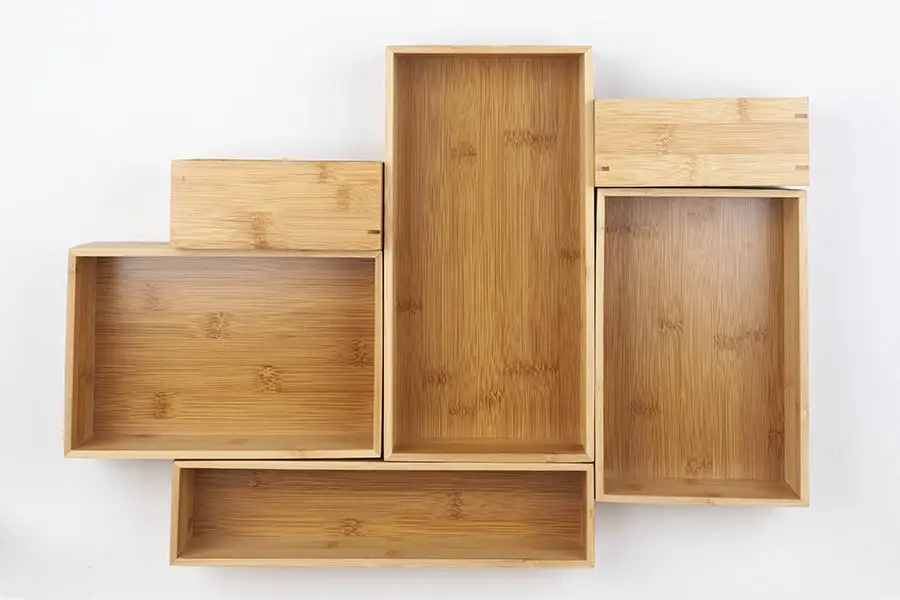 Play with composition. Cutting shelves is unnecessary! Use a variety of drawer organizer sizes and place them on the vertical and horizontal to find an arrangement that will work well for your space and needs. Try adding the objects you plan to display to make sure the arrangement works for your project.
Step 2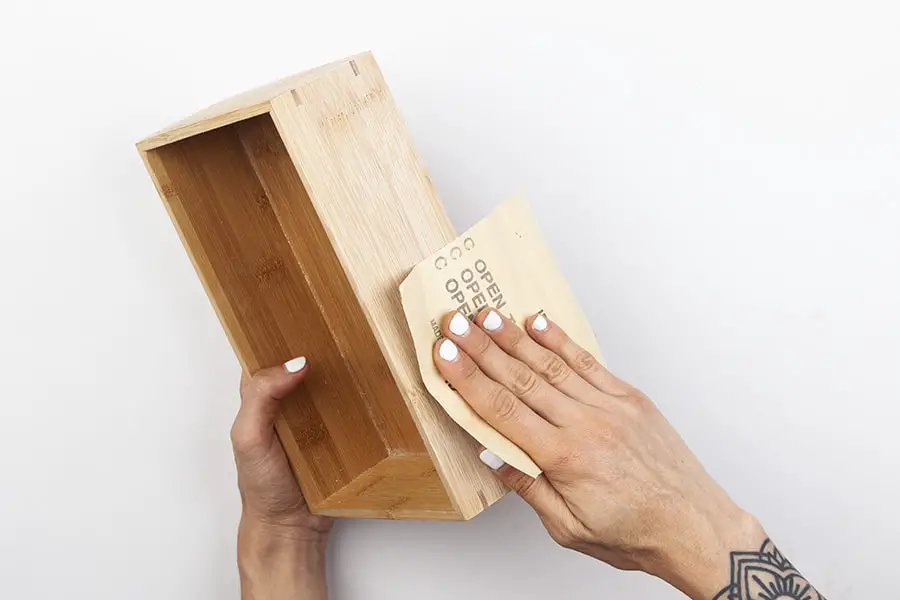 Adhere pieces together. First, sand the areas that will be adhered together. Then use wood glue and a sponge brush to lightly coat both sides of the wood with a thin layer of glue, then clamp the pieces together. Now wipe away any excess glue, follow the instructions for your glue and allow to dry. The smallest drawer organizers were left loose so that I could easily remove the pieces to restock q-tips and cotton balls. While I waited for the glue to dry I added a bit of pattern to these pieces in the next step.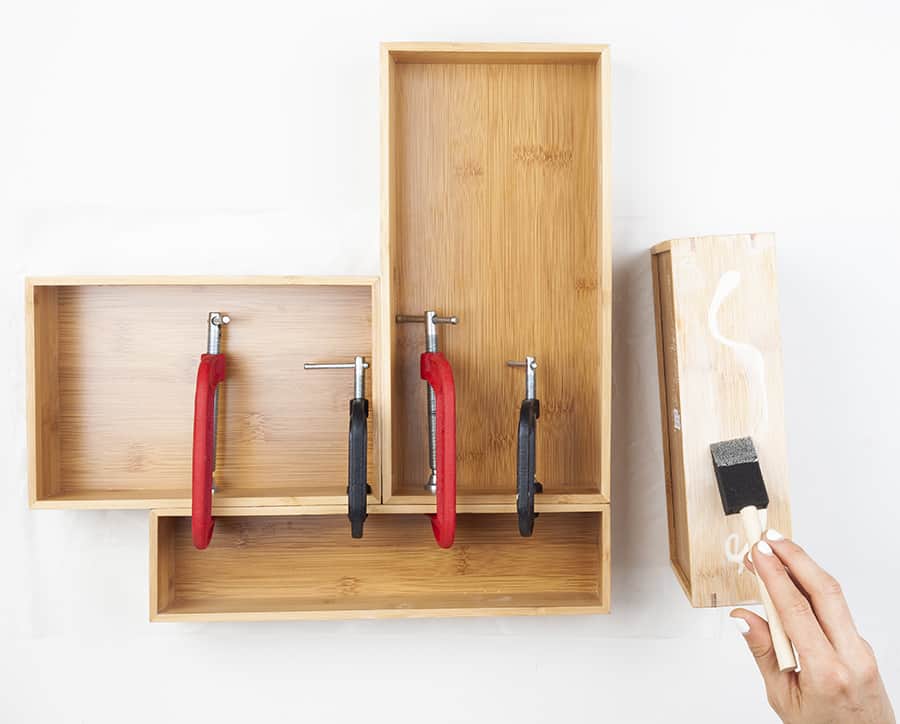 All the content in this blog is the property of aninspiring. Kindly refrain from plagiarising the content of this blog.
Step 3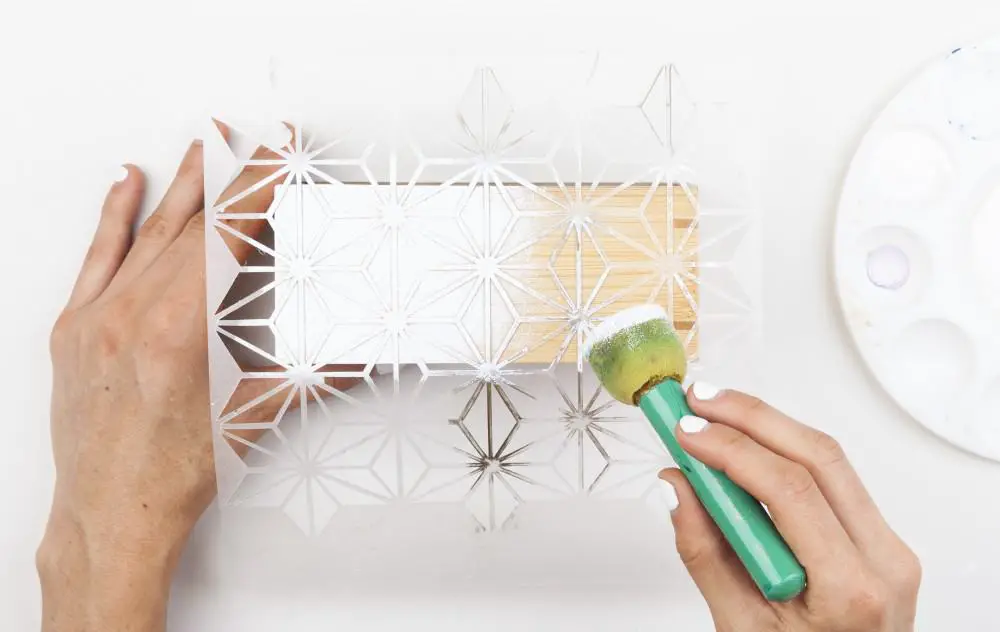 Decorate with a stencil. There are a few tricks to getting a good impression with a stencil. First, use a stencil adhesive spray to keep your stencil in place as you work. Without the adhesive, the stencil can easily slip and smudge. It's lightweight and repositionable. The next step is to use a round sponge brush with a light touch. Dab the brush in paint and blot until there's a light, even amount of paint. Time to lightly dab to apply the paint starting with a very thin layer of paint and slowly accumulate opacity. The paints will bleed under the stencil if the sponge brush has too much paint, you want to avoid that. Stencil around the drawer organizer. Let dry.
Note: The exact stencil I used can be found in this book, Stencil 201 by Ed Roth.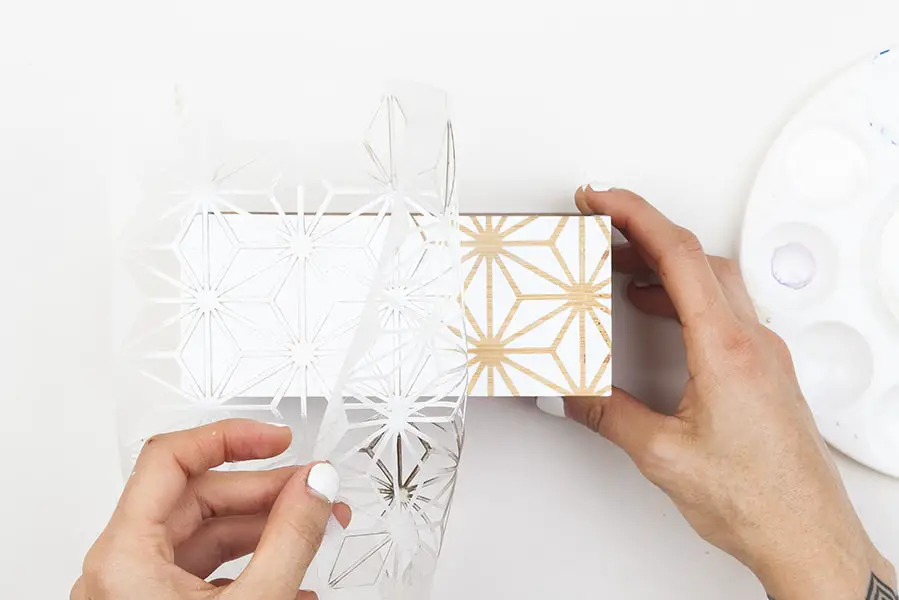 Step 4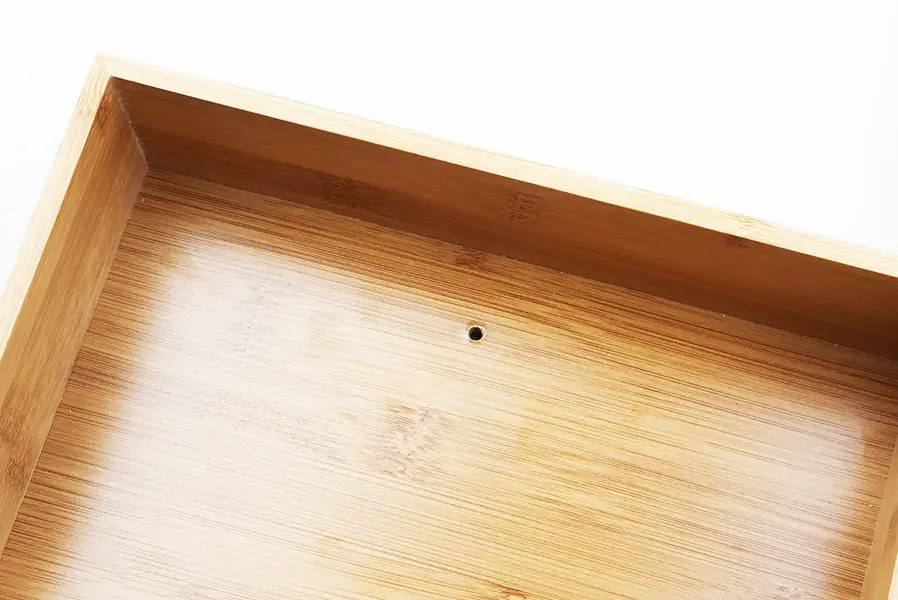 Prep to hang. When the glue is totally dry, drill holes big enough for the screws to fit through on each side of the shelving unit. I propped the staggered floating shelves upon boxes and drilled straight down.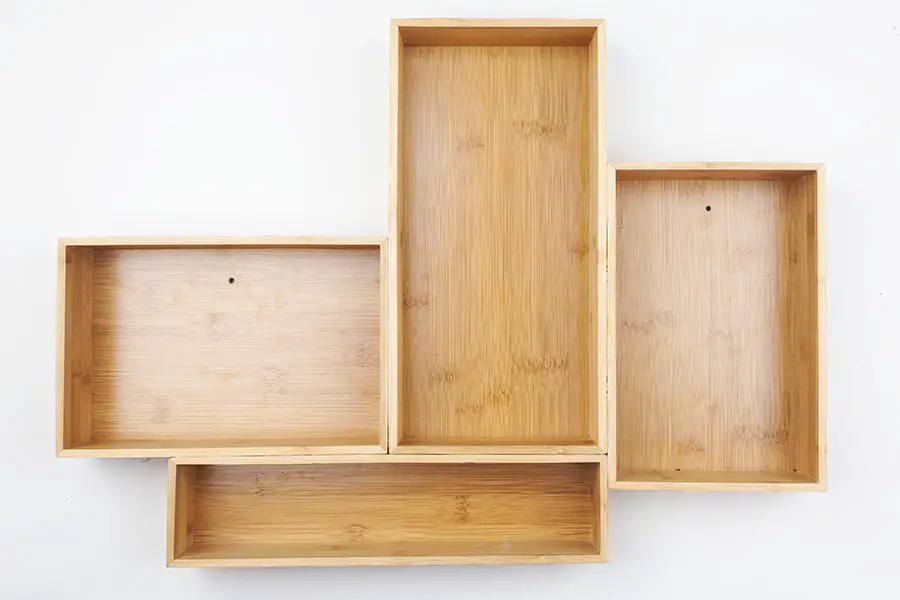 Step 5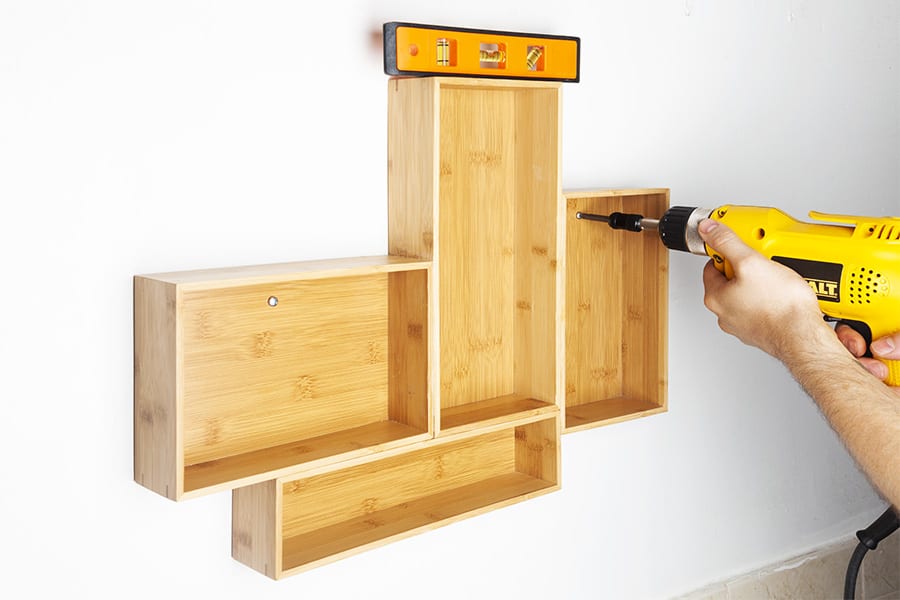 Hang wall shelf. Place the floating box DIY wall shelf at the floating shelf height living room you would like to hang it. Use a level to make sure it's straight and mark the holes that were drilled in the previous step. I utilized one wall anchor and the other screw lined up with a stud. Line up the floating shelves DIY and drill or hand screw the screws in place to finish the DIY floating shelf project.
Step 6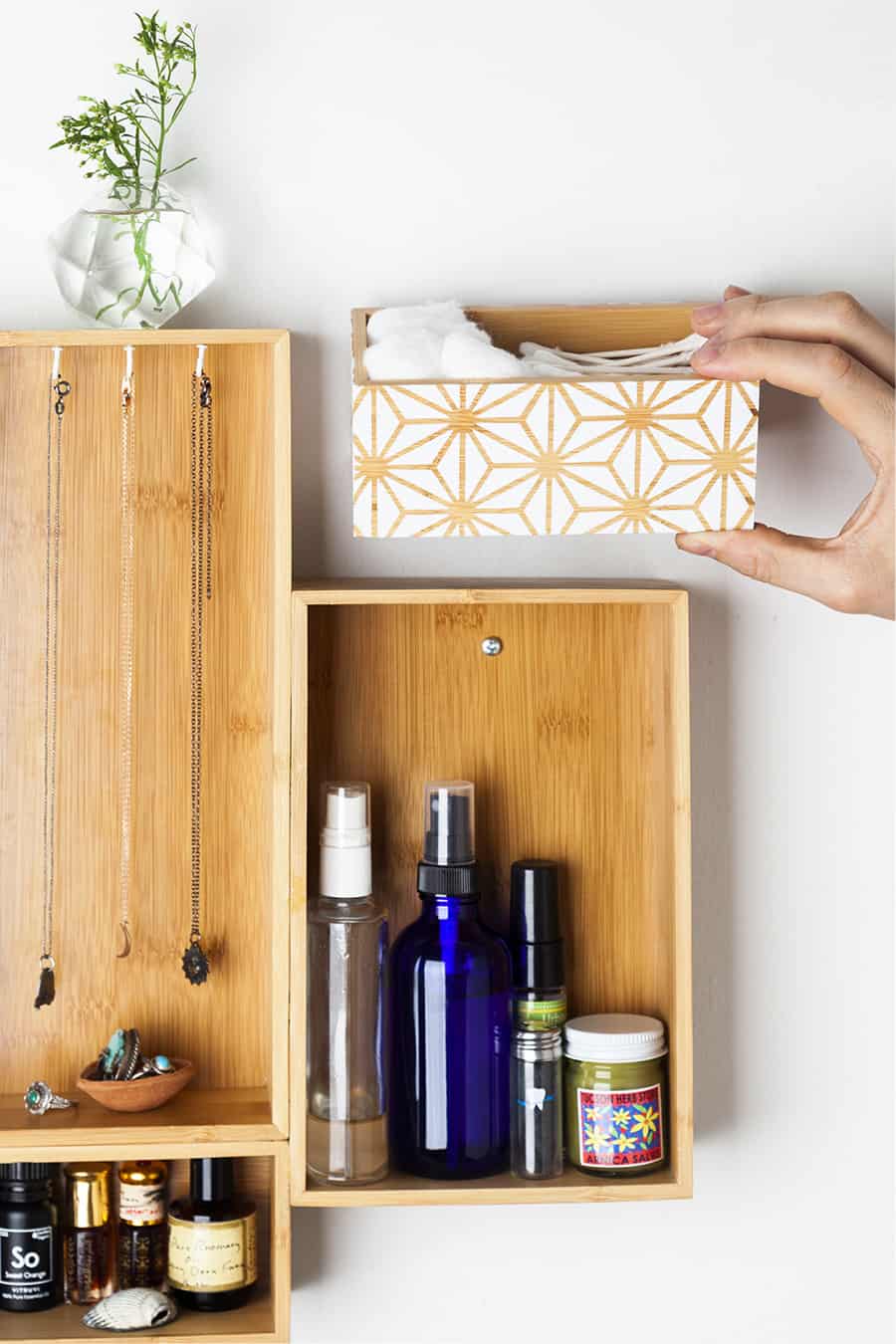 Make it yours! What to put on floating shelves in kitchen? Display your essentials on your floating kitchen shelves DIY, like cotton balls, q-tips, and oils. You can add small cup hooks to display and sort jewelry. To install the hooks, drill a guide hole, and hand-turn in place.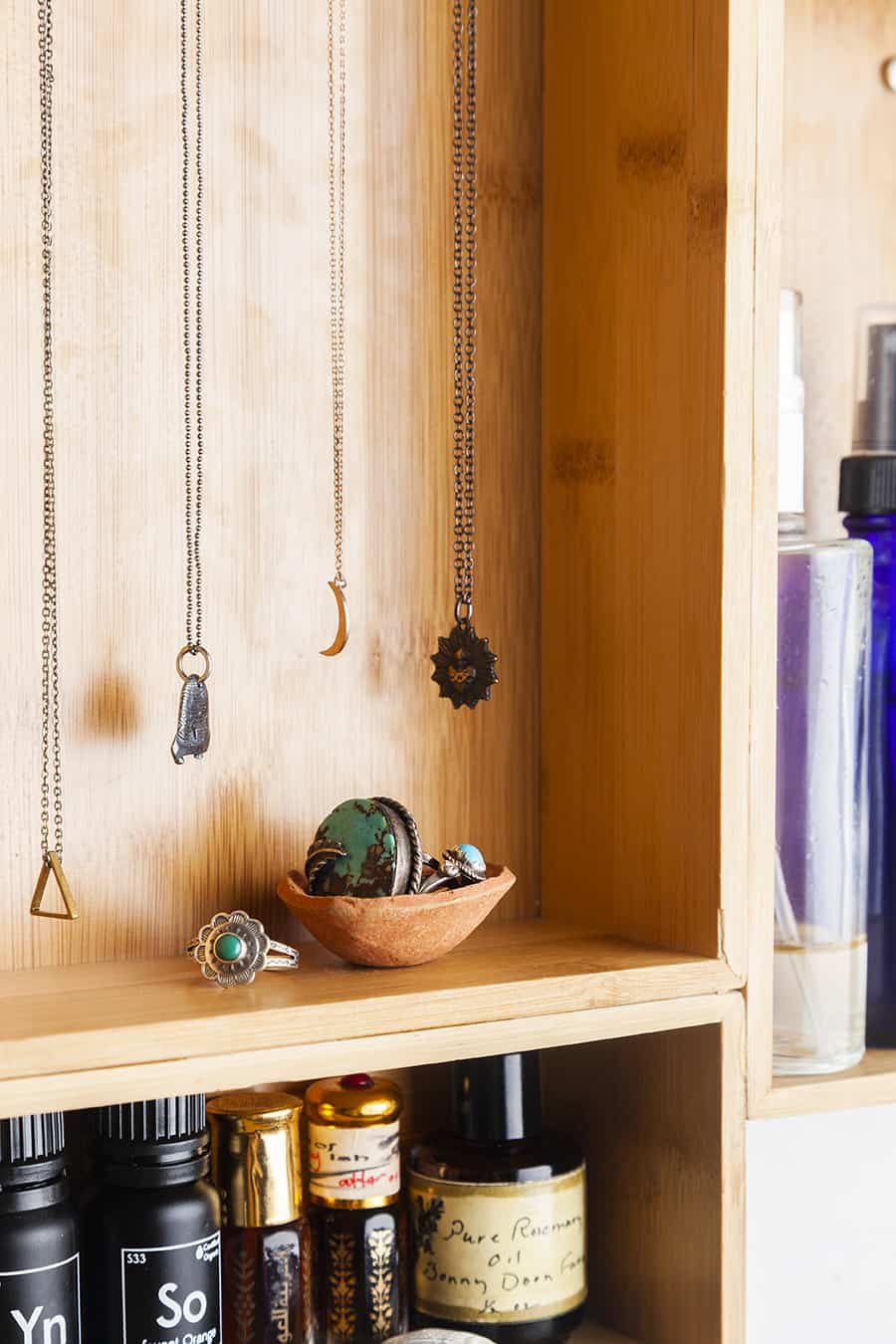 Here are some more floating shelving project ideas for you!
Time to start making your own staggered wood shelves, it is a perfect way to decorate the hallway, kitchen, bedroom, gallery, and living room. This is how to DIY unique living room wall decor and store books stylishly. If you are looking for more do it yourself home improvement and decoration ideas, check out also this collection of step by step guides!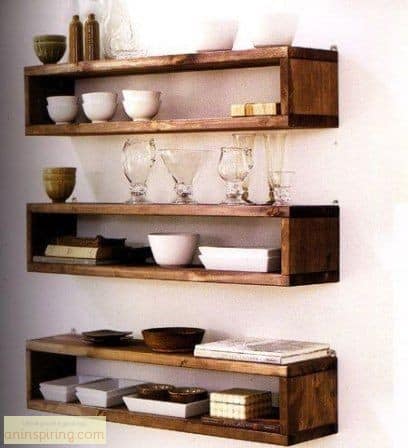 Here is some floating shelves ideas kitchen. These floating wall shelving display ideas help you to save lots of space in the kitchen.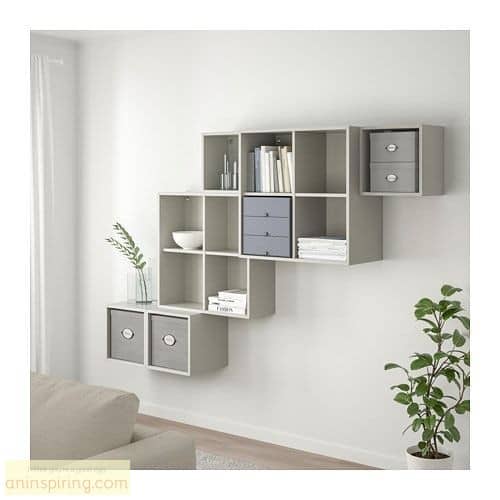 Here is the display of DIY shelves for bedroom. How to place floating shelves? It is pretty easy. The DIY wall shelves for books can highlight your room! Making your own shelves is fun and personalized.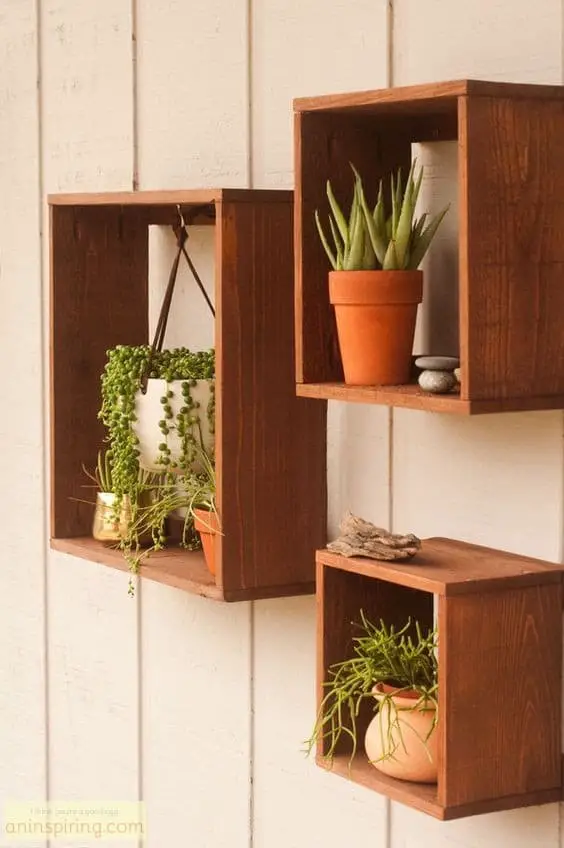 This image demonstrates wall mounted shelving ideas. Apart from floating shelves ideas bathroom, these floating shelves hallway ideas are also applicable for unit, garage, closet, and living room!!
These are all picture ledge and floating shelving ideas!! The shelf decorating ideas living room provide DIY shelves cheap. Start decorating your wall shelves ideas gallery and DIY shelving!!
All the content in this blog is the property of aninspiring. Kindly refrain from plagiarising the content of this blog.