Are you So Tired to Cook? Here're Quick and Easy Dinner Meal Plan for Your 5 Weeknights (2021)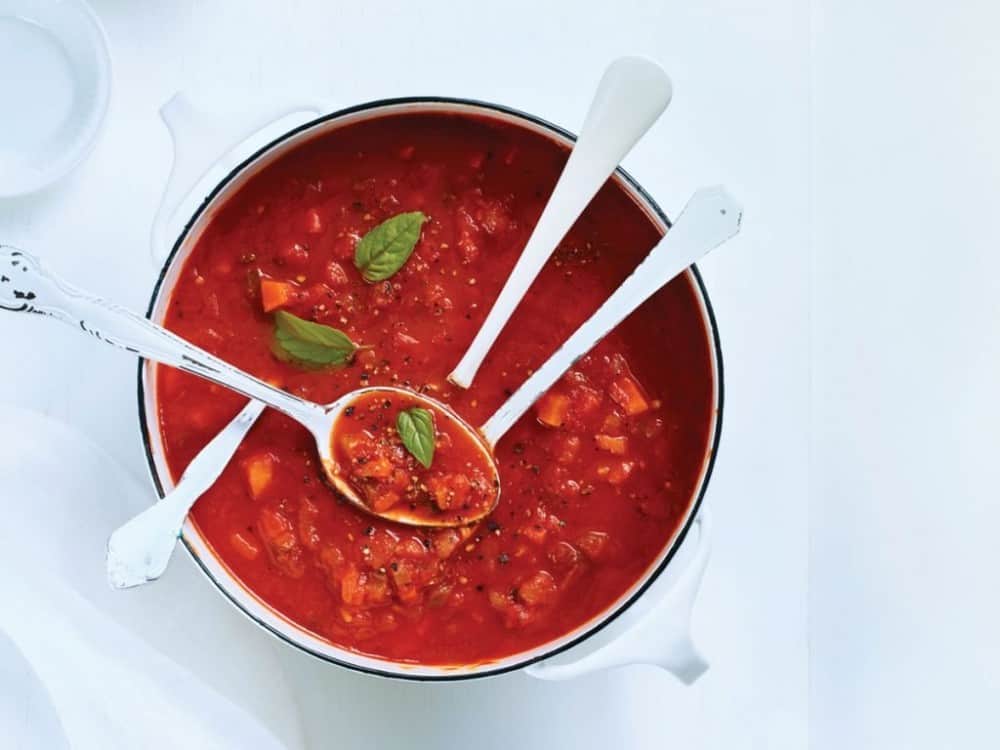 photo credit: Maya Visnyei
Super Simple Slow Cooker Sauce
Getting a healthy and budget-friendly meal on the table every night of the week can feel like an overwhelming task. That's why we've designed these easy weeknight dinners, starting with a "mother" recipe (our Slow Cooker Tomato Sauce) that can be used night after night. You'll notice that a lot of our staple ingredients make multiple appearances throughout the week for easier shopping and grocery budgeting, too.
A good tomato sauce is a pantry staple, but most store-bought versions are loaded with sugar and salt, plus so much garlic and basil that they can only be used on pasta. Not ours! This sauce is beautifully balanced and not overwhelmingly spiced, so you can give it a new personality every night of the week with just a few added ingredients.
Make this slow cooker sauce ahead of time, so you have it ready to go for the week. Let it simmer in the slow cooker on a Saturday or Sunday afternoon, or whip it up on the stovetop: Simply let the sauce cook on medium-low heat for about 45 to 60 minutes or until it reaches your desired consistency.
Get the recipe: Super Simple Slow Cooker Sauce
photo credit: maya visnyei
Monday: Lentil & Mushroom Vegetarian Bolognese
Canned lentils are budget-friendly, busy-family weeknight warriors and a dinnertime saviour when paired with pre-made tomato sauce and quick-cooking pasta. Pulses like lentils are total hunger crushers, too, meeting one-third of a woman's daily fibre needs and containing 19 grams of protein in just one cup. One study found that a diet rich in pulses like lentils may help reduce the risk of obesity, while a large meta-analysis found that they may also help lower total and bad LDL cholesterol. They may be tiny, but they clearly pack a nutritional punch.
Get the recipe: Lentil & Mushroom Vegetarian Bolognese
Photo Credit: Maya Visnyei
Tuesday: Easy Vegetarian Shakshuka Recipe
Shakshuka is a traditional Israeli dish that's so versatile, it's served morning, noon and night in its homeland. It's a fantastic way to use up any odd bits of vegetables that you have in the fridge, making the possibilities endless.
Get the recipe: Easy Vegetarian Shakshuka
photo credit: maya visnyei
Wednesday: Greek Meatloaf Muffins
These Greek Meatloaf Muffins will quickly become your family's go-to meal for busy weeknights. While lamb is certainly more traditional in Greek cuisine, we like using beef, which has a milder flavour and is easier to find.
Get the recipe: Greek Meatloaf Muffins
photo credit: maya visnyei
Thursday: Chicken Parmesan Sandwiches
Who doesn't love a saucy, cheesy, hot sandwich for dinner? Our Chicken Parmesan Sandwiches update the classic Italian meal by swapping some of the meat for mushrooms (slashing calories and boosting nutrition) and by using a fibre-packed crust for a healthier take on the original.
Get the recipe: Chicken Parmesan Sandwiches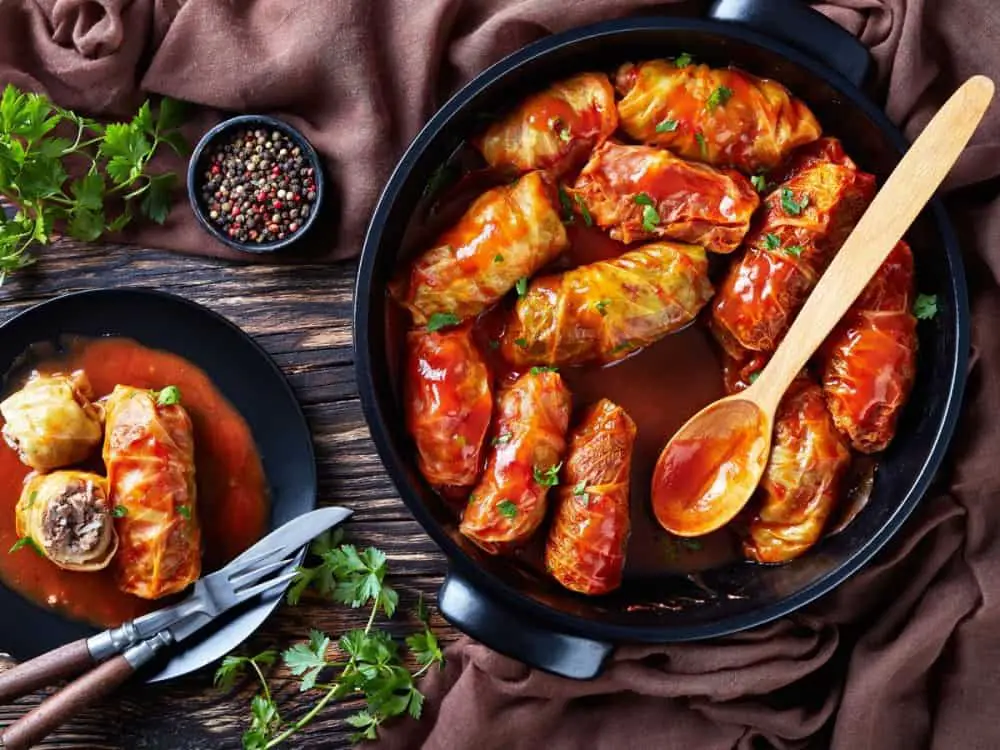 Photo Credit: Shutterstock
Friday: Quinoa Cabbage Rolls
Makeover dinner with the healthiest cabbage rolls you can make. This slow-cooker recipe updates a comfort-food classic by swapping white rice for protein-packed quinoa. And, we've trimmed the fat by replacing some of the ground beef with chopped mushrooms.
Get the recipe: Quinoa Cabbage Rolls
Next, add these strawberry recipes to your to-do list for a flavour-filled summer.