Are Bloggers Shifting From Blogging to Social Media like Instagram? (2020)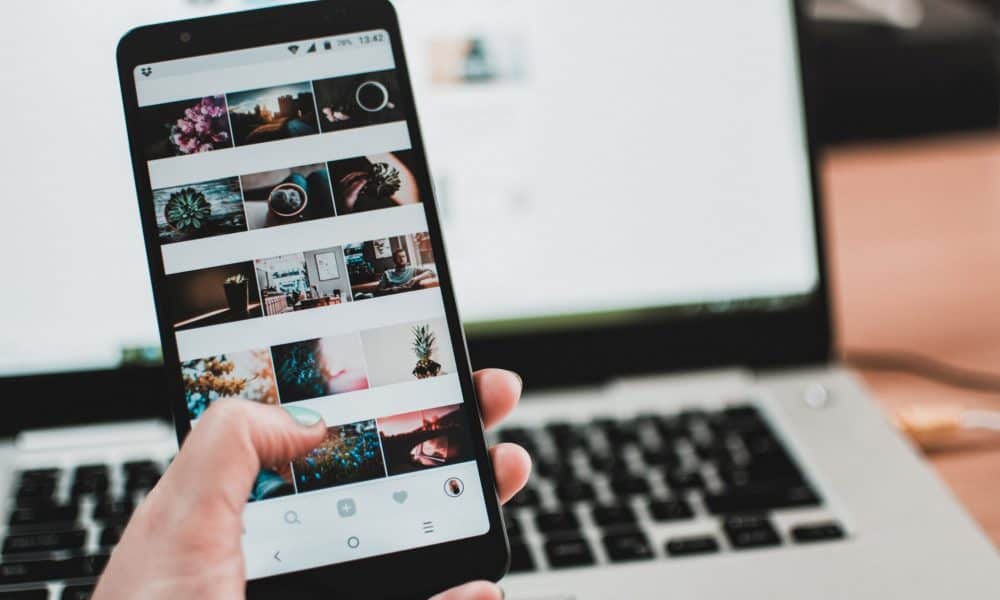 Earlier this month, the New Yorker's online publication, The Cut, published a long-read essay by Natalie Beach, a relatively unheard of writer, about blogger Caroline Calloway. At a first glance the article may seem nothing out of the ordinary; a large online fashion publication commissioning a long read about a popular American blogger.
After reading the piece, however, many followers of Calloway realised they'd probably seen a lot more of Natalie Beach's writing than they'd thought. The long read, entitled The Story of Caroline Calloway and her ghostwriter Natalie, was a tell-all expose of Beach's experience as Calloway's unseen friend, photographer, writer, and occasional apartment cleaner.
In her writing, Beach addressed how after befriending the blogger – with an 800,000 strong following at the time the piece was published – Calloway began to realise the potential of Instagram, and Beach unwittingly became the "invisible" person behind the lens. And not long after, the invisible person conceiving her Instagram captions. "When we left our room in the morning, she packed several outfits so she could pose for multiple days worth of photos in one afternoon… When Caroline was satisfied we got the shot, we'd hurry back to the hotel to connect to the Wi-Fi, brainstorming the caption together. After she posted the photo, she would hold her phone in her palm and watch as the comments rolled in," Beach wrote.
Most of us have probably been guilty of following a similar regime now and then, desperate to get at least one good photo to prove to your followers that you do get out sometimes and, no, you aren't always in bed watching RuPaul's Drag Race with your cat. But the sheer speed at which this happens for full time bloggers often requires a second, less prominent, figure willing to dedicate a whole lot of their life to taking and editing photographs.
View this post on Instagram
By the end of the piece, it was clear Calloway had sold a completely curated persona to her thousands of followers – taking into consideration the thousands of followers she had allegedly paid for – and Beach had been the silent and reluctant partner.
An exposé of this length and depth was a first of its kind and no doubt a cathartic practice for Beach, whose adoration and wonder at her seemingly perfect friend meant both herself and her work continued to be exploited for years. But what made this article gain such a following? Other than being an indulgent read for those partial to blogger gossip, its popularity may be due to Calloway's typically young and adoring audience of followers who, like Beach, felt betrayed by their superficially genuine idol.
It's not so much that the facts of this influencer's fall from grace were surprising, it's more that this essay feels long overdue. When Calloway started out as an Instagram blogger, the notion was fresh and in relatively unmarked territory. In 2019 most veteran Instagram users are clearly switched onto the ways that bloggers operate; creating an illusion of carefree and candid content that realistically takes hours of pre-planning, shooting and editing, and at least one extra pair of hands. Scandals seem to be as much of a part of influencer life as matcha lattes, and their followers have become increasingly wary that the lives they portray on social media are far from genuine.
Blogging's popularity came from its ability to provide sought-after lifestyle inspiration that was both aspirational and attainable. Not your everyday life, but not as far out of reach as the outlandish decadence of celebrity lifestyle that splashed across the glossy mags of the 2000s.
In recent years, it has become common for bloggers and influencers to be so successful that they become celebrities in their own right, bringing in six-figure salaries, moving into the same neighbourhoods as millionaires and rubbing shoulders with A-Listers at embargoed events. Over the past couple of years the YouTube beauty community suffered what seemed like a never-ending plague of scandals, with some of the largest channels on the platform being named and shamed. In reaction, smaller and more genuine make-up artists such as Katie Jane Hughes began to rocket in popularity. Constant mistrust, coupled with a demand for more transparency and pressure from the Advertising Standards Agency mean that the novelty of the old-school Instagram blogger could be wearing off. But is it?
Of course, the conversation over the longevity of the influencer isn't anything new. Over the past few years there has been speculation about how much longer the blogging and influencing industry can sustain itself, with people growing tired of the vast number of indistinguishable Instagram accounts promoting the same fitness drink or face cleanser and the repetitive scandals of high-flying influencers.
However, this is not to say that bloggers don't work hard to get where they are. Fashion blogger Yasmin Robinson (@snazzyyazi) always knew that she wanted to work in the fashion industry, but wasn't sure how to find her niche in the field. "I studied business with marketing at university and it was there that I first became aware of the blogging industry", she says. "Then [I] worked in social media/digital marketing after leaving university and I had developed a great interest in blogging. After years of friends and family telling me to start my own blog, it wasn't until I was 26 that I decided to actually do this. I wanted to create a new fashion blog combined with my interests that would inspire others."
Embed from Getty Images
Instagram polls conducted by _shift asked people whether they found Instagram bloggers and influencers to be as relevant now as they were three years ago. Of over 100 people who responded, 56% of people voted that they weren't as relevant. Interestingly, when asked whether they believed Instagram bloggers and influencers would still be working in the same format in five years time, the question had 84% of people voting no.
As those figures reflect, social media platforms are already beginning to make changes that will hugely impact the blogging and influencer culture, especially those with a smaller, niche following. Last month, YouTube carried out a mass un-verification of accounts – with seemingly no order or reason – affecting all types of creators from those with 1000 subscribes to some with over 1 million.
Even more important to note was that this verification demolition coincided with the unveiling of YouTube's new fashion channel. The channel launched at the start of fashion month with the aim of bringing together all aspects of fashion content in one channel with just a few celebrity faces thrown in – a controversial move, perhaps.
According to a decade-long statistical analysis of YouTube influencers undertaken by professor Mathias Bartl from Germany's Offenburg University of Applied Sciences, an "overwhelming dominance of very few channels over the rest of content on YouTube" already exists on the platform. This means that new bloggers trying to break into the industry were already facing a difficult challenge before YouTube brought in these changes.
And it's not just YouTube making potentially problematic changes. Over the summer, Instagram announced that it would be trialling the removal of the 'like' feature, and has since done so from Canada, Ireland and Australia. Facebook followed suit, announcing it would be trialling the removal of likes on its platform. Instagram CEO Adam Mosseri defended the decision in a statement saying: "We want people to worry a little bit less about how many likes they're getting on Instagram and spend a bit more time connecting with the people that they care about."
View this post on Instagram

@camilacoelho is taking over our story tonight for an inside look at the #YouTubeFashion launch party. Looks are guaranteed to be served. 💃 Tune in and follow along.
This trial was met with a mixture of criticism and delight. In terms of the consequences, it's not yet clear how this change will affect the business side of blogging in the UK. Brands use the activity and engagement on a blogger's page to decide whether or not the partnership will be lucrative for them. Therefore, the removal of likes has the possibility to completely shift the business dynamic of brand and influencer partnerships on Instagram.
However, not all bloggers are seeing this change as a negative one. Robinson told _shift that she thought the removal of likes would have a more positive impact. "For me personally, I find that I get caught up on likes and comparing myself to others and it can really build up some negative thoughts in your own mind", she says. "I think removing likes will allow bloggers and influencers to have fun with Instagram again, create good content without the worry of how many likes a photo gets."
There has been speculation that the removal of likes is a lucrative business decision for Instagram. Until now, the majority of partnerships between a brand and blogger have been limited to a two-party agreement. By taking away brands' abilities to properly understand the engagement of their prospective partners, it would make it a lot more difficult for them to differentiate those whose engagement is real and those who, like Calloway, have bought followers in order to create an illusion of increased activity. Consequently, the need for such verification could create a mediation role of sorts for Instagram: Instagram provides brands with engagement figures and takes a percentage of profits that they would have missed out on before. As the new update has yet to be rolled out across the UK, we can't be sure exactly how Instagram will play a role.
With an increasingly changeable landscape for bloggers, what does the future hold for this industry? It's likely that there will be much more uncertainty over the next few years for those whose livelihoods are based upon the old-school way of blogging.
One, lucrative, way of staying relevant in 2019 that has influencers' ears pricking up is reality TV. Shows such as Love Island no longer produce the frivolous fame-hungry young adults that we once saw stumbling out of the Big Brother house and straight onto the front pages of OK! magazine. The majority of the former Love Islanders now come away from the experience with a huge Instagram following, and in turn are able to secure huge brand deals worth thousands of pounds.
View this post on Instagram

I'm actually worried for my coat obsession this year☕️ Preview from my latest shoot with @prettylittlething out Monday💗
Before her Love Island experience, Molly-Mae Hague, runner-up in this year's show – honestly if you didn't know that where have you been?– was a blogger across Instagram and YouTube, and already had a fair few thousand followers under her belt. After her time on the show, her Instagram following shot up to over three million.
When taking into consideration that an influencer with 30,000 followers can make around £750 per post, compared to an influencer with 1 million followers being able to charge around £10,000, it's no surprise that bloggers and influencers see such reality shows as a fool proof way of elevating their following and income.
Could reality TV be the future of blogging? Have we entered a groundhog day cycle of bloggers replacing reality TV stars and vice versa? Clearly, in the age where a TV personality with a bad spray tan can become a president, anything is possible.