[2020] 11 Surprising Facts About Sylvester Stallone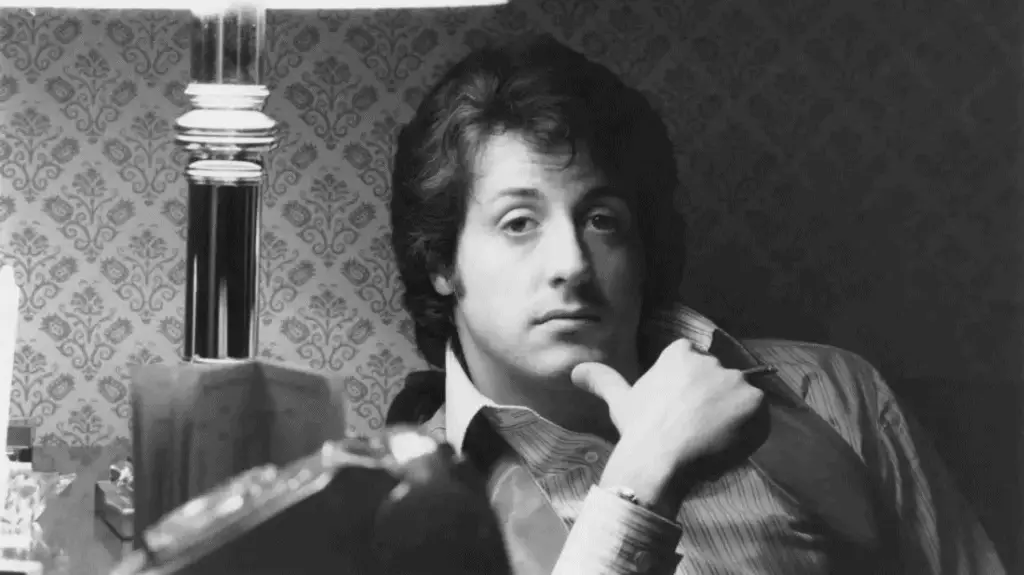 This blog is updated in 2020
As streetwise boxer Rocky Balboa (in eight films) and haunted Vietnam veteran John Rambo (in five films), the man born Michael Sylvester Gardenzio Stallone has made his brand of muscular melodrama a staple of the action film genre across five decades.
The latest Rambo chapter, Rambo: Last Blood, opens September 20. In the meantime, check out some of the more intriguing facts about the actor, from his modest beginnings as an accidental porn star to his peculiar rivalry with Richard Gere to his waylaid plans to run a budding empire.
1. An errant pair of forceps gave Sylvester Stallone his distinctive look.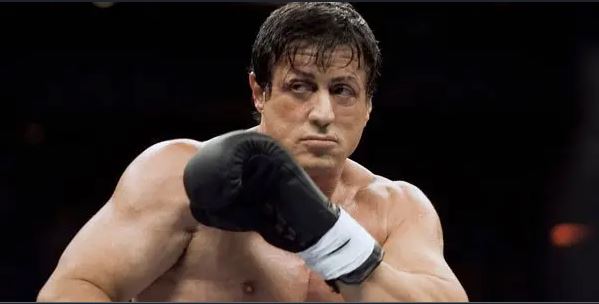 Many comedians have paid their bills over the decades by adopting Sylvester Stallone's distinctive lip droop and guttural baritone voice. The facial feature was the result of some slight mishandling at birth. When Stallone was born on July 6, 1946, in Manhattan, the physician used a pair of forceps to deliver him. The malpractice left his lip, chin, and part of his tongue partially paralyzed due to a severed nerve. Stallone later said his face and awkward demeanor earned him the nickname "Sylvia" and authority figures telling him his brain was "dormant." Burdened with low self-esteem, Stallone turned to bodybuilding and later performing as a way of breaking through what seemed to be a consensus of low expectations.
2. Sylvester Stallone attended college in Switzerland.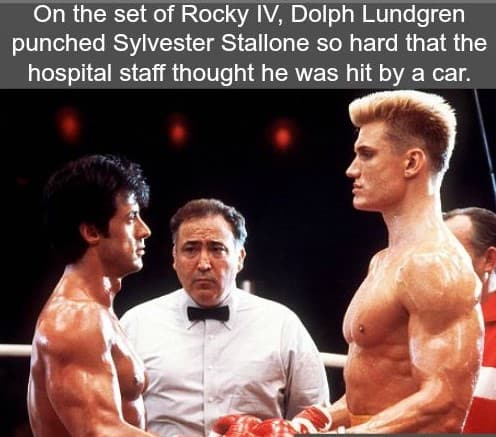 Hulton Archive/Getty Images
Despite tumultuous adolescence in which he was kicked out of several schools for misbehavior, Stallone eventually graduated high school while living with his mother in Philadelphia. He went on to attend American College, a university in Leysin, Switzerland, where he also worked as a gym teacher and dorm bouncer in addition to selling hamburgers on campus. It was there he became interested in theater—both acting and writing.
Stallone continued his education at the University of Miami before moving to New York with the hopes of breaking into the entertainment industry. While auditioning for parts, Stallone worked as a movie theater usher and cleaned lion cages at the zoo. He was fired from the theater for trying to scalp tickets to a customer. Unknown to Stallone, the customer was the theater owner.
3. Sylvester Stallone's mother was an expert in "rumpology."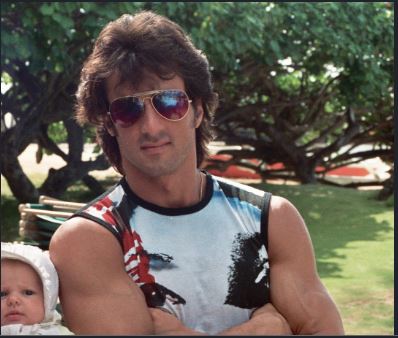 Stallone's parents separated while he was still a child. His father, a beauty salon owner named Francesco Stallone, was apparently prone to corporal punishment and would cuff his young son for misbehavior. (Stallone was once caught swatting flies with a lead pipe on the hood of his father's brand-new car.) His mother, Jackie Stallone—whom he once described as "half-French, half-Martian"—later grew interested in the study of rumpology, or the study of the buttocks to reveal personality traits and future events.
4. Sylvester Stallone had a small part in a porno.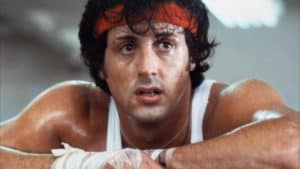 Carlos Alvarez, Getty Images
While struggling to make it as an actor, Stallone was talked into making an appearance in Party at Kitty and Stud's, a 1970 softcore adult film that was not as explicit as other sex features of the era but still required Stallone to appear in the nude. While he was initially hesitant to take the role, Stallone was sleeping in a bus shelter at the time. He took the $200 for two days of work. Following the success of Rocky in 1976, the film's producers capitalized on their now-valuable footage and re-released it under the title The Italian Stallion. In 2010, a 35mm negative of the film and all worldwide rights to it were auctioned off on eBay for $412,100.
All the content in this blog is the property of aninspiring. Kindly refrain from plagiarising the content of this blog.
5. Sylvester Stallone wrote a novel.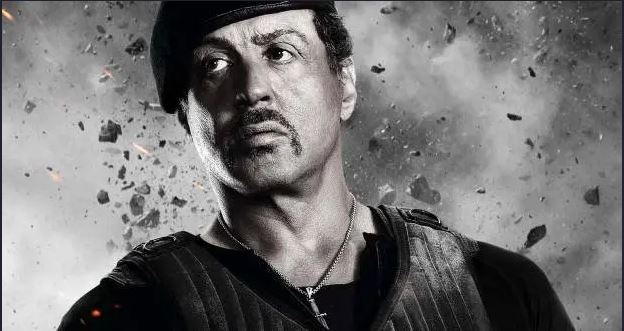 In addition to his acting ambitions, Stallone decided to pursue a career in writing. After numerous screenplays, he wrote Paradise Alley, a novel about siblings who get caught up in the circus world of professional wrestling in Hell's Kitchen. Stallone finished the novel before deciding to turn it into a screenplay. Paradise Alley was eventually produced in 1978. The book, which was perceived as a novelization, was published that same year.
6. Sylvester Stallone was not a fan of the Rambo cartoon series.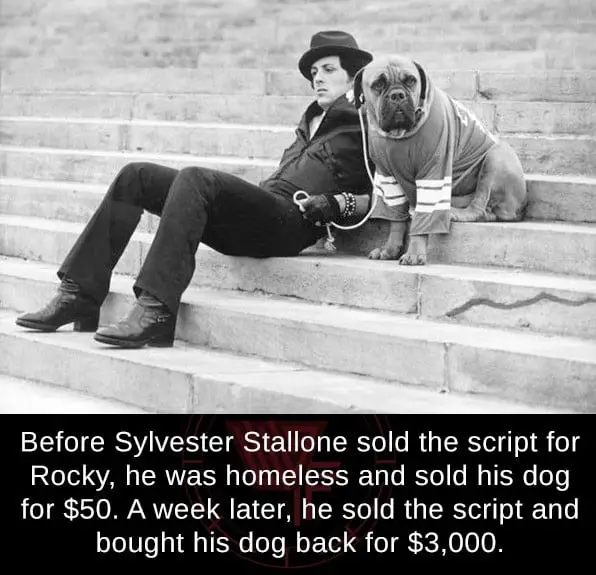 After the success of 1982's First Blood and 1985's Rambo: First Blood Part II, Stallone was confronted with a litany of Rambo merchandising. Speaking with the Chicago Tribune in 1986, he said he disliked that the psychologically-tortured war veteran was being used to peddle toys. "I couldn't control it," he said. "I tried to stop it, but I don't own the licensing rights."
On the subject of Rambo: The Force of Freedom, a 1986 animated series featuring a considerably softened-up version of the character, Stallone was resigned. "They're going to make this Saturday morning TV cartoon show for kids with what they tell me is a softened version of Rambo doing good deeds. First of all, that isn't Rambo, but more importantly, they tell me I can't stop them because it's not me they're using. It's a likeness of a character I played and don't own." The show lasted just one season.
7. Sylvester Stallone never planned on the Rocky series enduring as long as it has.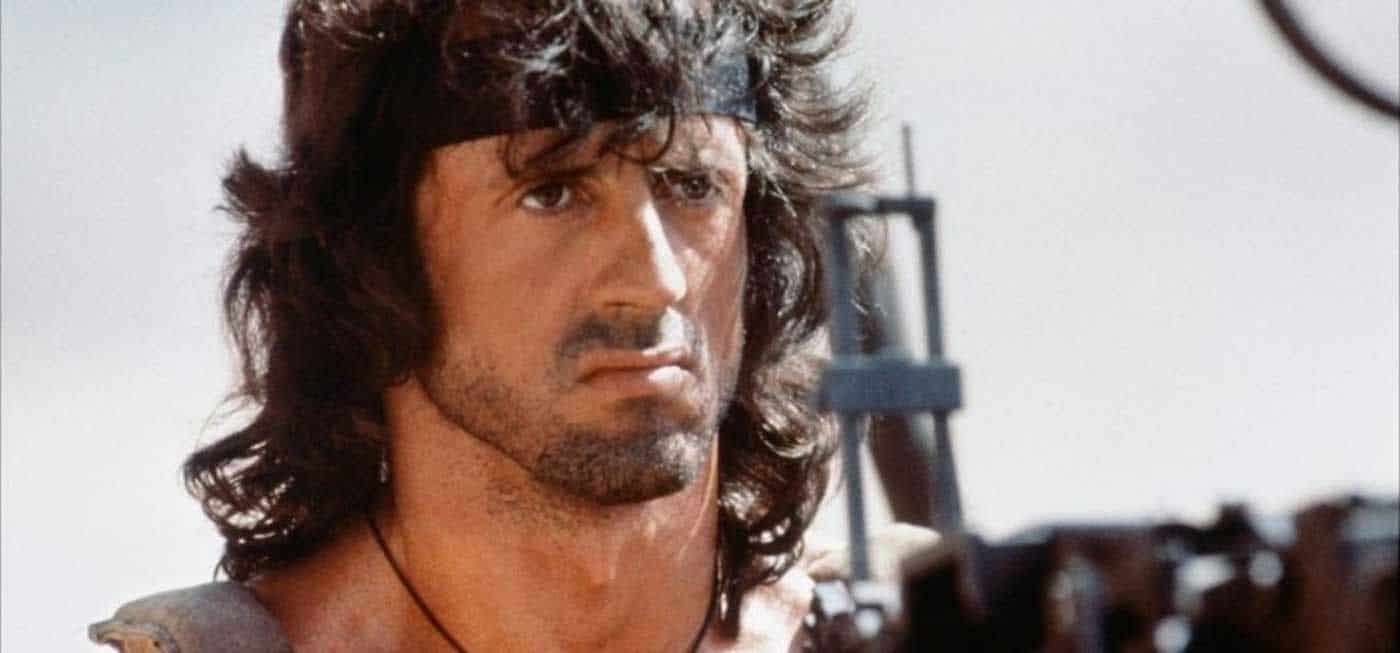 Through the years, Stallone has made some definitive declarations about the Rocky series, which has been extended to eight films including its two spin-off installments, 2015's Creed and 2018's Creed II. Speaking with movie critic Roger Ebert in 1979 shortly before the release of Rocky II, Stallone indicated Rocky III that would conclude the series. "There'll never be a Rocky IV," he said. "You gotta call it a halt." In 1985, while filming Rocky IV, Stallone told Interview magazine that he was finished. "Oh, this is it for Rocky," he said. "Because I don't know where you go after you battle Russia." In 1990, following the release of Rocky V, Stallone declared that "There is no Rocky VI. He's done." Upon the release of Rocky Balboa in 2006, Stallone once more declared he was finished. "I couldn't top this," he told People. "I would have to wait another 10 years to build up a head of steam, and by that point, come on."
Creed was released nine years later. Following Creed II, he posted a message on Instagram that served as a "final farewell" to the character. Several months later, in July 2019, Stallone told Variety that, "There's a good chance Rocky may ride again" and explained an idea involving Rocky befriending an immigrant street fighter. It would be the ninth film in the series.
8. Sylvester Stallone was offered the lead role in Beverly Hills Cop.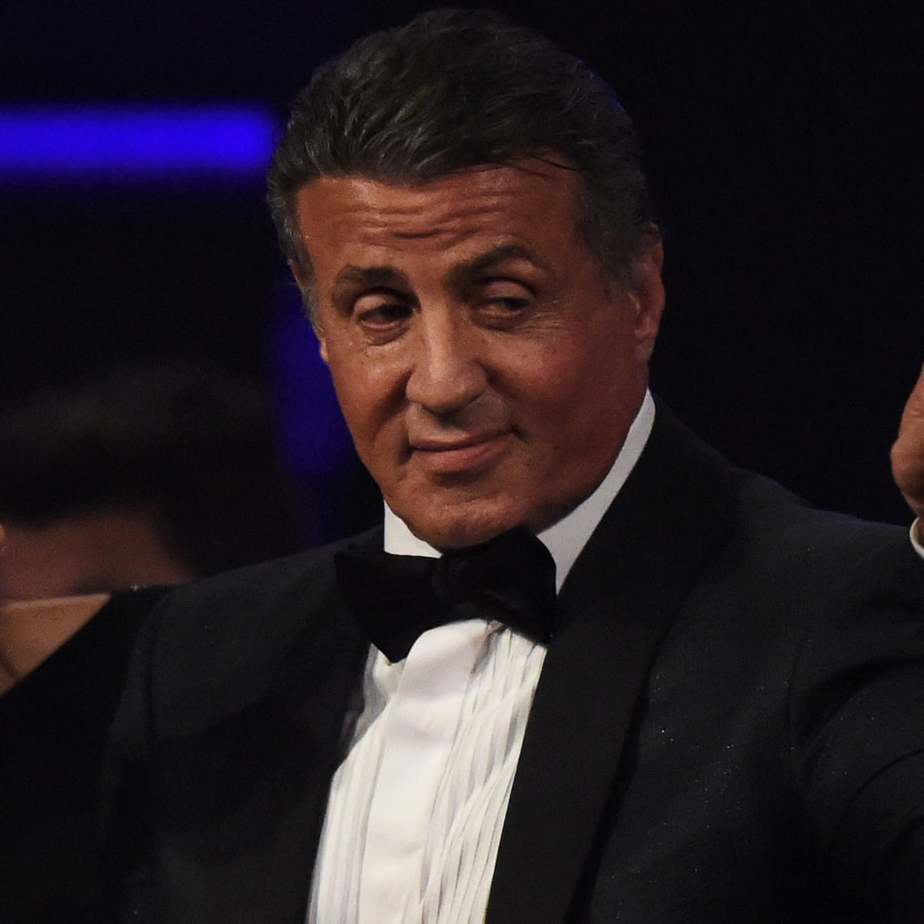 Central Press/Getty Images
In one of the more intriguing alternate casting decisions in Hollywood history, Stallone was originally offered the Axel Foley role in 1984's Beverly Hills Cop. Not wishing to make a comedy, Stallone rewrote the script to focus more on the action, as Detroit cop Foley stampedes through Beverly Hills to find his friend's killers. Stallone described his version as resembling "the opening scene from Saving Private Ryan on the beaches of Normandy" and said his climax involved a game of chicken between a Lamborghini and an oncoming train. Producers opted to go in another direction. It became one of Eddie Murphy's biggest hits. Stallone would later use some of his ideas for a rogue cop in the 1986 film Cobra.
9. Sylvester Stallone does not get along with Richard Gere.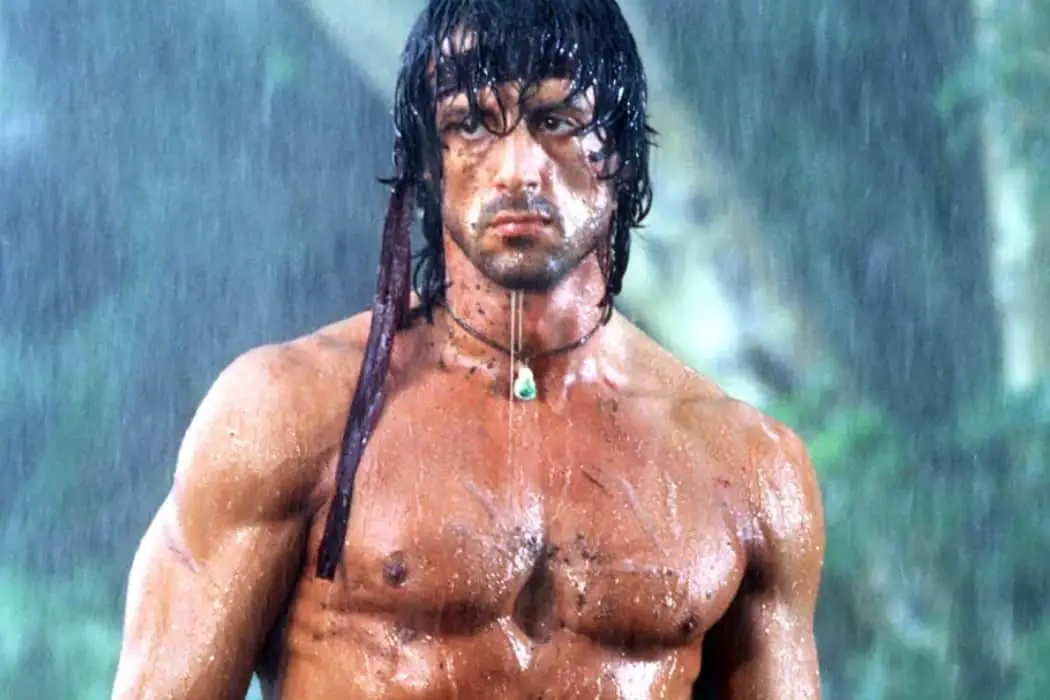 While filming 1974's The Lords of Flatbush, in which Stallone and then-unknown actor Richard Gere both played 1950s street toughs, the two actors apparently got off on the wrong foot. Stallone recalled that Gere drew his ire for being too physical during rehearsals—and worse, getting mustard on Stallone during a lunch break. Incensed, Stallone demanded the director choose one of them to stay and one of them to be fired. Gere was let go and replaced by Perry King.
10. Arnold Schwarzenegger once tricked Sylvester Stallone into starring in a box office bomb.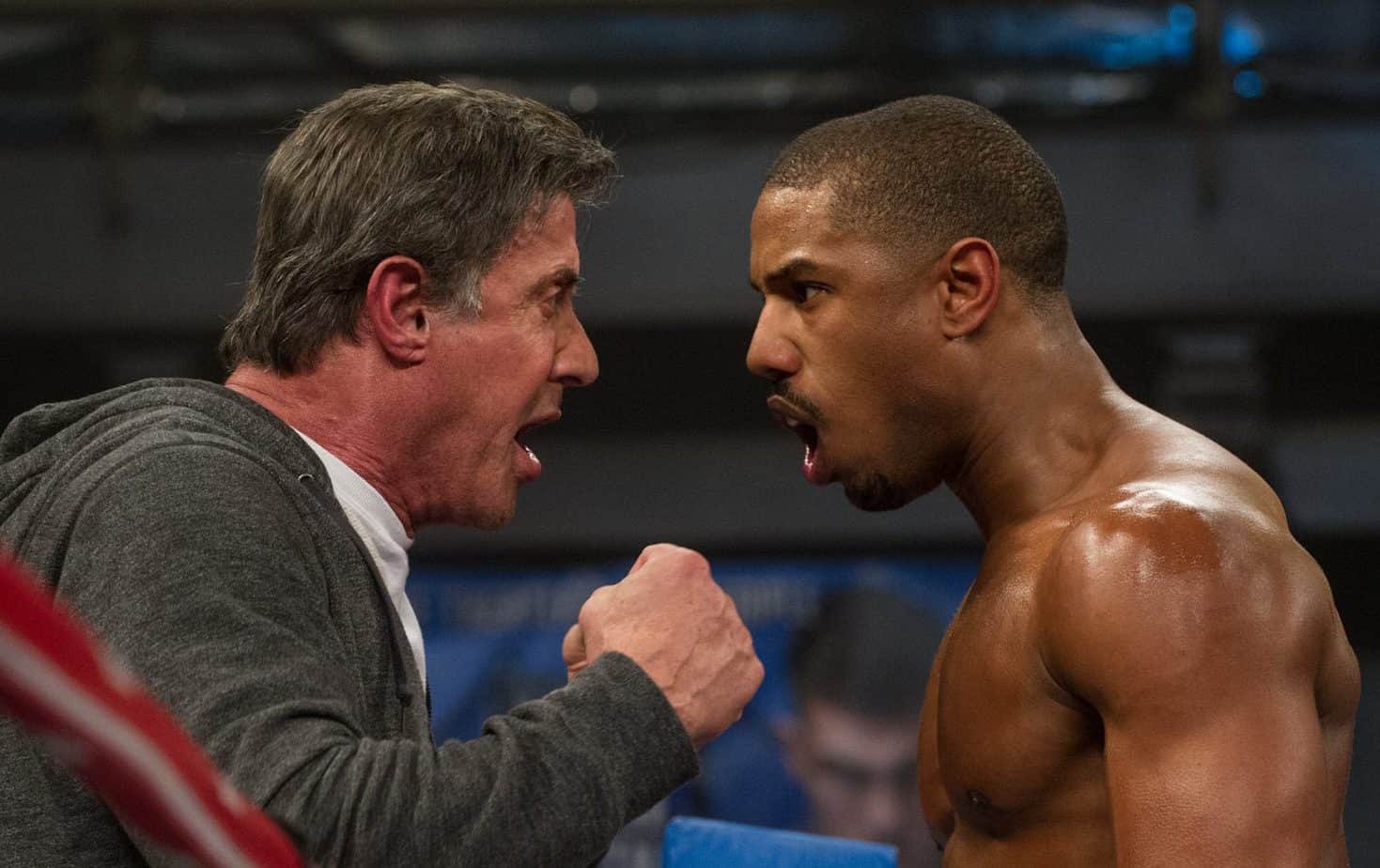 Frazer Harrison, Getty Images
Stallone has often discussed his rivalry with Arnold Schwarzenegger, as the two action stars were believed to be the two biggest marquee attractions in the 1980s. Recalling his 1992 bomb Stop! Or My Mom Will Shoot, Stallone told a journalist in 2014 that he believed Schwarzenegger was to blame. "I heard Arnold wanted to do that Sylvester Stallone movies and after hearing that, I said I wanted to do it," he said. "He tricked me. He's always been clever."
11. Sylvester Stallone wanted to create a pudding empire.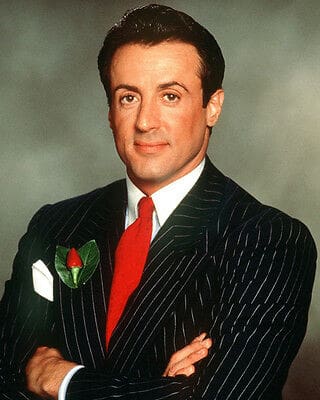 In 2005, shortly before Rocky Balboa resurrected his film career for Sylvester Stallone children and Sylvester Stallone's wife, Stallone embarked on a line of fitness supplements. His company, Instone, produced a pudding snack that was low-carb and high in protein. This is one of Sylvester Stallone's net worth. Stallone even appeared on Larry King to hawk the product. A legal dispute with a food scientist over the rights to the concoction dragged on for years and Instone eventually folded.
Have you ever wanted to spend a night in a castle? Not only just any castle—the Downton Abbey castle, Highclere Castle? On November 26, one pair of the lucky couple will get the chance to relive the TV show and movie, when castle owners Lady and Lord Carnarvon will sincerely invite one person and their guest of option to spend a night in the castle, which is located in Hampshire, England—about 45 miles west of London. On October 1 (Airbnb reservations go live at noon BST) anyone with a verified profile, excellent reviews, and passion for Downton Abbey can vie for the chance. Even though the castle has 300 rooms, they are only making one bedroom available, for $159.
Upon arrival, the royals will host cocktails with the guests in the saloon. Visitors will listen to stories from more than 300 years of Highclere Castle history (building on the castle started in 1679, and has been in the Carnarvon family ever since).
"I am passionate about the history and heritage of Highclere Castle and I am pleased to be able to share it with others who have a love of the construction and its stories," Lady Carnarvon said in the Airbnb listing.
The Earl and Countess will host a dinner for the guests in the state dining room, and afterward, have coffee in the library. Before bed, the guests' housekeeper will convoy them to their gallery bedroom. The next morning, guests will be served a free breakfast, a private tour of the 100,000-square foot castle and 1000-acre grounds, and a special present from the Carnarvon. (Airbnb will also contribute a donation to The International Federation of Red Cross and Red Crescent Societies.)
It is noticeable that the castle doesn't have Wi-Fi or central air, but it does have fireplaces and central heat. There are numerous rules guests must follow, though: all newspapers must be ironed; one butler per person; cocktail dress is required at dinner; gossip is restricted to downstairs; the listing is midweek because, as the Dowager once said, "What is a weekend?"
If you don't get the chance to stay at Highclere, all is not lost: you can tour the castle year-round.
All the content in this blog is the property of aninspiring. Kindly refrain from plagiarising the content of this blog.